Yomojo Mobile Phone Plans Review
Looking for an easy, flexible, and affordable mobile plan that's not just great for individuals, but also for the whole family? Yomojo is a small but competitive prepaid provider offering contract-free and low-priced mobile and data plans, with discounts available for multiple-line accounts – making it a great choice for parents looking to bundle their family's mobile service.
Operating on the Optus 4G Plus network, Yomojo has been in the Aussie mobile game since 2015, when the company acquired then-existing provider Yatango. Six years on, and Yomojo continues to offer customers an alternative to not just the big three telcos (Optus, Telstra, and Vodafone), but also to lock-in mobile plans: if you want the freedom to switch plans without penalty, Yomojo's flexibility is a huge plus.
With plans beginning at $9.90 per month, Yomojo's options are worth considering if you're looking for family-friendly mobile service, or just want to cut down on your monthly phone bill. Read on for everything you need to know about Yomojo.
How does Yomojo compare to other postpaid providers?
The following table shows a selection of published postpaid plans on Canstar Blue's database, listed in order of lowest standard monthly cost to highest, then by data allowance, largest to smallest. Use our comparison tool to see all plans available on Canstar Blue's database. This table includes products with links to referral partners.
Here is a selection of postpaid plans from Canstar Blue's database with a minimum of 10GB of data, listed in order of standard cost, lowest to highest, then by data allowance, largest to smallest. Try out our comparison tool for mobile phone plans to see a range of offers from other providers. This table includes products with links to referral partners.
The following table shows a selection of SIM-only postpaid plans with a minimum of 60GB data on Canstar Blue's database, listed in order of their standard monthly cost, from the lowest to highest and then by data allowance, largest to smallest. Try out our comparison tool for mobile phone plans to see a range of offers from other providers. This is a selection of products with links to a referral partner.
Yomojo plans at a glance
Yomojo plans are available on prepaid, so you'll pay for your usage upfront. So if you've had issues in the past with overages or unexpected charges, your Yomojo plan is a great way to protect against bill shock.
All plans are SIM-only, but don't require you to sign a lock-in contract; in fact, you're free to cancel at any time. Prices start at $9.90 per 30-day recharge, and will renew automatically at the end of each 30-day cycle.
The following table shows all published Yomojo prepaid plans on Canstar Blue's database, listed in order of cost from lowest to highest. Use our comparison tool to see plans from a range of other providers.
What does Yomojo offer?
All of Yomojo's mobile plans include unlimited talk and text (with the exception of the Kids Plan), plus data. Extras you may find on more expensive plans – such as data-free video or music streaming, or free subscriptions to services such as Apple Music or Optus Sport – aren't included, but this makes Yomojo a worthwhile option for anyone looking for a no-frills plan.
Yomojo does offer some great features for families who want to keep their mobile plans on a single bill. Family Bundles are a great way to add multiple lines to a single account, and offer up to 15% off in monthly discounts, depending on how many SIMs are signed up on the accou. Yomojo also offers parental control via its FamilyEye monitoring features, which allow parents to manage and keep track of their child's activity online and on their device.
Below is a quick table listing some of the inclusions you'll find on Yomojo plans.
| | SIM-Only plans |
| --- | --- |
| Entertainment bonuses | |
| Data-free video streaming | |
| Data-free music streaming | |
| International calls/texts | |
| International roaming | |
| Set-up fees | |
| Data overage fees | |
Yomojo network and coverage
Yomojo is what's known as a Mobile Virtual Network Operator (MVNO), which means instead of operating its own mobile network, the telco simply uses someone else's. In this case, Yomojo's coverage is provided by Optus, so customers will have access to Optus' 3G and 4G Plus networks.
Optus' network covers 98.5% of the Australian population – just behind Telstra's network, and ahead of Vodafone. The telco has also been stepping up its rural coverage in recent years, and has committed to investing one billion dollars to improve service in regional and remote areas.
More than 2,200 new Optus towers have been built in over one thousand regional towns, and almost 1,500 existing towers have been upgraded – so even if you don't live in one of the major cities, Optus is working to keep you connected.
Features and bonuses
All of Yomojo's plans come with the standard national talk and text, plus data use within Australia.
International calls: Yomojo customers can buy International Voice Packs, which feature a set number of included minutes that can be used to make standard calls to 32 selected countries. 50 minutes is priced at $5; 100 minutes is $10; 200 minutes costs $20; and 300 minutes is available for $30.
Add-on data: Data Bolt-Ons can be added to your plan at any time, but will expire when your plan auto-renews. 1GB of extra data is priced at $11, with 2GB available for $20.
Auto-recharge: All Yomojo plans auto-renew every 30 days.
International roaming: Yomojo customers can use their service overseas in over 50 selected countries. Rates will vary depending on which 'zone' your destination falls under, but voice calls are charged from $1 per minute, with SMS and MMS priced from $0.50 per message sent. Data roaming begins at $0.005 per 10Kb (around $50 per gigabyte), up to $0.155 per 10Kb ($1,550 per gigabyte); we recommend buying a travel SIM before you head overseas, rather than using your Yomojo plan for data roaming.
Family discounts and parental controls
If you're looking to combine all of your family's mobile plans on a single account and bill, Yomojo offers Family Bundles for multiple lines. You can mix and match any of the six available Yomojo mobile plans on up to six separate lines, all of which are charged to your main Yomojo account.
If you do sign up for two or more lines on a Family bundle plan, you'll be eligible for a monthly discount of up to 15%.
Two lines: 5% discount
Three lines: 7.5% discount
Four lines: 10% discount
Five lines: 12.5% discount
Six lines: 15% discount
Parents who want to keep their children safe online can sign on for Yomojo's FamilyEye service – an optional add-on that allows mums and dads to keep track of their kids' physical whereabouts and internet activity.
FamilyEye includes tools for managing children's use of social media, apps and internet use, including safe browsing features and the ability to switch off apps such as smartphone cameras.  You'll also be able to review and manage your family's phone use, and receive precise location alerts for your children's devices.
Normally $5 per month, per child, FamilyEye is currently free for your first month of use.
Individual products
Yomojo Kids Plan
Ideal for young or low-level phone users, the $9.90 Kids Plan features 200 minutes of standard talk, plus unlimited texts and 1GB of monthly data. This plan also includes unlimited Yomojo-to-Yomojo calls, so families on multi-line plans can stay in touch without affecting the 200 minute monthly talk limit.
Yomojo 5GB Plan
With unlimited standard national talk and text and 5GB of data, Yomojo's $15.90 plan is a good option for day-to-day web browsing and social media. As with the above Kids Plan, Optus 4G Plus data is included where available.
Yomojo 35GB Plan
If you need a little more data for on-the-go YouTube and music, or want extra gigabytes for the daily commute, Yomojo's $29.90 plan features 35GB every 30 days (plus unlimited talk and text). Again, data is provided by Optus' 4G Plus network, so you should experience good coverage and fast speeds.
Yomojo 70GB Plan
Heavier data users may prefer Yomojo's 70GB 4G plan, which is priced at $45.90 per 30-day renewal. This plan includes unlimited standard talk and text in Australia, and offers coverage on Optus' 4G Plus network.
Yomojo contact details/customer support
Need some help with your Yomojo plan or service? The telco offers several contact and support options, including:
General customer support: 1300 966 656
Live chat on the Yomojo website
Email: support@yomojo.com.au
The Yomojo Facebook page
Twitter: @ThisIsYomojo
How does Yomojo compare?
As a no-frills, low-cost telco, Yomojo provides some budget-friendly options for unfussy mobile users, especially if you're looking for family or children's plans.
If you're interested in Optus network coverage, but want to shop around first, there are quite a few similar MVNOs offering cheap SIM-only plans – check out the list below:
Is Yomojo right for me?
Yomojo's plans are ideal for users who want a simple, SIM-only option, with no bill shock or lock-in contracts. You'll get the coverage of the Optus network, but pay less overall for your talk, text, and data, so MVNOs like Yomojo are a great way to shave dollars off your monthly bill.
Where Yomojo really shines, however, is as a multi-line option for families. The ability to combine all your family's plans in a single bill, as well as discounts for multiple lines and the optional parental control features, make Yomojo well worth considering if you're looking to simplify your family's phone service.
Otherwise, the lack of perks and extras you'll find on Optus, Vodafone or Telstra plans may be a deal breaker for some customers. But if you're not interested in mobile streaming, international roaming or overseas calling, Yomojo provides some solid options for wallet-conscious phone owners.
Related articles
About the author of this page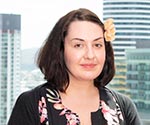 This page was written and is regularly updated by Canstar Blue's Telco Editor, Tara Donnelly. Having spent over seven years writing for and editing telco comparison websites, she's an expert in all things phone & internet, including NBN plans, wireless technology, the latest mobile devices and how to find the best deal for your family. She loves to highlight the next best deals, while also flagging the things you need to be aware of.