SpinTel Mobile Phone Plans Review
SpinTel has been on the Aussie telecommunications scene since 1996, and while it might not be the most recognisable telco, it has built its reputation by providing a small range of simple and straightforward postpaid mobile phone plans.
The telco operates as a mobile virtual network operator (MVNO) on the Optus 3G and 4G networks. While you can expect the same coverage as you'd get if you were signed up to Optus itself, you certainly won't have to pay the same higher prices that the bigger telcos often charge. While SpinTel's plans are simple, they do offer some good value for your money.
How does SpinTel compare to other postpaid providers?
The following table shows a selection of published postpaid plans on Canstar Blue's database, listed in order of lowest standard monthly cost to highest, then by data allowance, largest to smallest. These plans have been compared to SpinTel's $26.95 Sim Only plan. Use our comparison tool to see all plans available on Canstar Blue's database. This table includes products with links to referral partners.
SpinTel mobile plans at a glance
Operating as month-to-month SIM-only postpaid plans, SpinTel has five different plans available, starting at $9.95 per month and going up to $26.95. The basic plan is available in two forms — 100 minutes standard national calls and 2GB of data or unlimited standard national calls and 1GB of data. The top-level plan includes unlimited standard national talk and text, plus 15GB of data.
What does SpinTel offer?
Straightforward value is what you'll get with SpinTel. While there are no entertainment extras, and some users might find the maximum data inclusions to be a bit light on, most of the plans feature unlimited standard national talk and text.
There is also an upfront SIM activation fee, but check the website before you buy – depending on when you sign up, SpinTel may waive this charge. Global roaming is available, however it is switched off by default. For international calls and SMS, you will be charged pay-as-you-go rates as there are no international call or SMS inclusions on any plan.
| | Included on SpinTel plans? |
| --- | --- |
| Entertainment bonuses | |
| Data-free video streaming | |
| Data-free music streaming | |
| International calls/texts | |
| International roaming | |
| Set-up fees | |
| Data overage fees | |
Compare mobile plans
SpinTel mobile network and coverage
As SpinTel operates on the Optus 3G and 4G networks, you can expect coverage if you're part of the 98.5% of the population with access to Optus.
While there are still parts of the country without Optus coverage, Australia's second-largest telco is working on building more towers and improving services across Australia, especially in regional areas. Visit the SpinTel website to check the Optus coverage you have in your area.
Features and bonuses
All of SpinTel's postpaid plans come with unlimited standard national text and – with the exception of the cheapest plan – all plans include unlimited standard national calls.
International roaming

:

Roaming is switched off by default, but you can opt to switch it on if you'd prefer to have access to your SpinTel number when travelling. International roaming rates are available on the SpinTel website.
Data capping: When you sign up for your SpinTel plan, you can elect to turn data capping on. This will prevent any excess data charges if you go over your allowance — which can be a beneficial feature if you have kids on a SpinTel plan.
Individual products
SpinTel S plan
The cheapest plan available through SpinTel includes 100 minutes of standard national calls, unlimited standard national SMS, and 2GB of data, all for $9.95 per month.
SpinTel S-U plan
At the same $9.95 price point, the S-U plan includes unlimited standard national calls and SMS, but with 1GB of data. This plan might appeal more light data users who tend to make more calls than users on the S plan.
SpinTel M plan
On the M plan, you'll get unlimited standard national talk and text, plus 5GB of data, all for $15.95 per month.
SpinTel L plan
SpinTel's L plan includes unlimited standard national calls and SMS, plus 7GB of data, for $19.95 per month.
SpinTel XXL plan
On the top-level plan, you'll be paying $26.95 per month for unlimited standard national calls and SMS along with 15GB of data.
SpinTel contact details/customer support
Need some help with your SpinTel plan or service? The telco offers a few contact and support options, including:
General customer support: 1300 303 375
Email support via your account
How does SpinTel compare?
SpinTel isn't the only telco offering Optus network coverage at lower prices. The following providers also use parts of the Optus 4G and 3G networks.
Is SpinTel a good deal?
Simple and straightforward plans are what you can expect with SpinTel. Most of the telco's postpaid phone plans offer good value for moderate phone users, so if you consider yourself to be an average user and just need a plan with talk, text and data inclusions, SpinTel might be the right choice for you.
The international call inclusions on the top two plans are quite generous, and not restricting the call value to specific countries is a definite plus. While there are five different plans to choose from, there isn't a huge amount of difference between them. However, data inclusions don't jump up as drastically as some of the other telcos do — so if you know you'll need more than 15GB of data each month, you might be better off looking around at plans from other providers.
That being said, there is some solid value for your money with SpinTel, so it's worth keeping the company in mind when comparing mobile phone plans.
Related articles
About the author of this page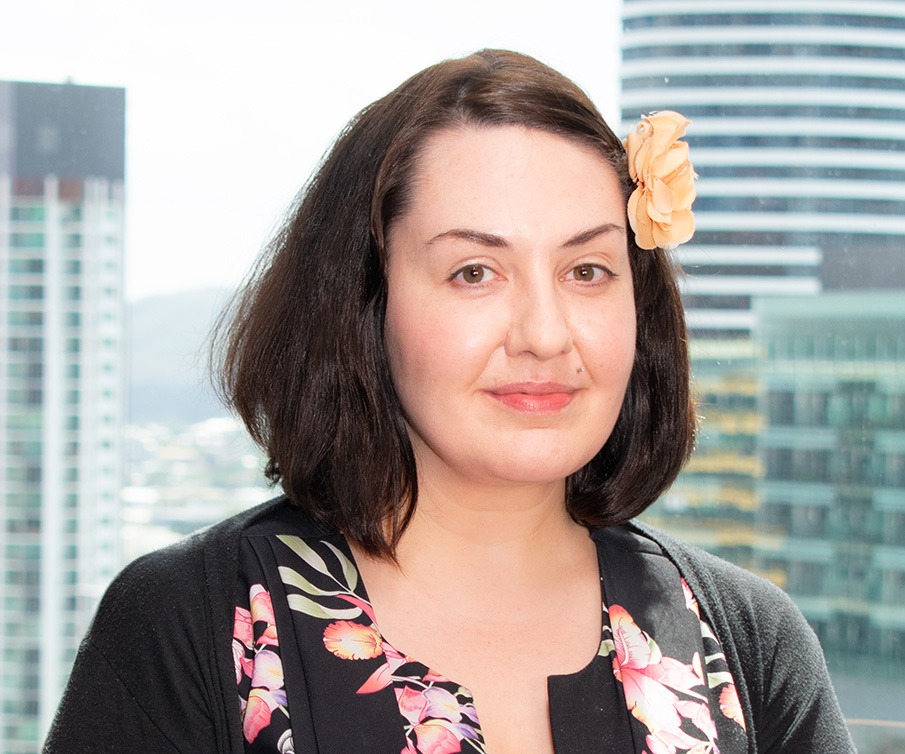 This page was written and is regularly updated by Canstar Blue's Telco Editor, Tara Donnelly. Having spent over seven years writing for and editing telco comparison websites, she's an expert in all things phone & internet, including NBN plans, wireless technology, the latest mobile devices and how to find the best deal for your family. She loves to highlight the next best deals, while also flagging the things you need to be aware of.