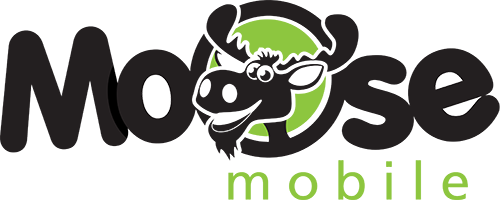 Moose Mobile Phone Plans Review
Are you looking for a new SIM-only phone plan? The market is so saturated these days it can be hard to find a plan that best suits your needs. Moose Mobile is a new service provider giving Aussies something to think about. Not only does it offer some great-value BYO plans, but it also sells refurbished late-model handsets at low prices.
Moose Mobile's plans come on a postpaid, monthly basis with no minimum term, and operate on the Optus wholesale network. So you can be sure about solid 3G or 4G coverage, but what sort of value is this tiny telco offering? Canstar Blue reviews Moose Mobile phone plans and compares them to those from similar low cost providers, as well as the big boys – including Optus itself.
Moose Mobile Phone Plans
Moose Mobile has seven postpaid SIM-only plans on offer, with prices increasing as you add more data, as unlimited calls and texts in Australia come as standard on all but the cheapest deal.
| Price Per Month | Data Included |
| --- | --- |
| $8 | 500MB |
| $14 | 1GB |
| $19 | 2GB |
| $29 | 5GB |
| $34 | 10GB |
| $49 | 30GB |
| $78 | 90GB |
Source: Moose Mobile
Moose Mobile's $14 plan is one of the cheapest unlimited phone plan in Australia with at least 1GB of data. While there are other providers offering cheaper plans over 1, 7 or 10 days, for monthly or 30 day billing periods, it's tough to beat this plan on price versus data and inclusions. Its other plans aren't too shabby either. So, who is Moose Mobile?
Getting to know Moose Mobile
Moose Mobile has been around for some time, previously as a refurbished mobile phone seller. It no longer offers this service, but has burst onto the scene as one of the most competitive and attractive postpaid phone plan providers in Australia. Not only does it offer great data-versus-price value across most plans, but it also offers a very handy and easy to use smartphone app, whereby users can log on and check their plan details at any time. This app includes a dashboard showing data usage and plan expiry period, explaining exactly how much data you have used alongside your monthly progress – think of it like a 'run rate' in cricket. If your data usage is ahead of your expiry period, you might need a bigger plan, and vice versa.
As you can see, Moose Mobile is off to a flying start, but how does it compare to other plan providers? Let's review each of its plans with unlimited calls and texts. This is how they line up.

Moose Mobile Compared
Moose Mobile generally compares very well against other MVNOs and is in fact one of the cheapest providers in Australia at various price points.
Moose Mobile $14 Plan Compared
As mentioned earlier, this is one of Australia's cheapest unlimited plans with at least 1GB of data on a monthly basis. It outdoes several other providers by a buck or two per month. Such providers are Vaya Mobile, Dodo Mobile and Kogan Mobile, keeping in mind that Kogan is on a prepaid basis. All offer similar plans, but Dodo's is on a 12 month contract – to go no contract you'll have to pay an additional set-up fee. Moose Mobile is pretty tough to beat around here.

Moose Mobile $19 Plan Compared
An extra $5 per month over Moose's cheapest plan gets you one extra gigabyte a month. Standing in Moose's way of claiming top spot once again is Yomojo, also running of the Optus network. Yomojo is one off the cheapest unlimited providers to offer at least 2GB data, costing just under $20 for 30 days. There is another familiar face in Vaya popping up once again, while OVO Mobile also comes to play with its own plan.

Moose Mobile $29 Plan Compared
For around the $30 per month mark, Moose Mobile faces some stiff competition, where 5-6GB comes pretty much as expected, with some providers offering even more than that. But Moose is right on the money with 5GB, though you'll find a handful of other providers that can perhaps go just a little further when it comes to data versus price, such as SpinTel and TeleChoice who both offer compelling alternatives. But Moose's deal is nothing to be sniffed at.

Moose Mobile $34 Plan Compared
Some familiar faces in this price bracket give Moose Mobile a run for its money, but with a huge 10GB of data it is ultra competitive. Vaya Mobile offers 10GB for $36 a month, while TeleChoice offers 9GB but only if you sign up for a whole year. Dodo also comes into the fray with its 8GB, but you will be subject to a set-up fee if you go no contract. Moose Mobile benefits from having straightforward monthly plans with no contracts and at this price point it shapes up very well indeed.

Moose Mobile $49 Plan Compared
In the $40-$50 per month ballpark, Moose Mobile competes very well against some big fish. With 30GB of data to play with, you'll be able to do almost anything on the bus ride to work for a month. As the table below shows, there are only a handful of rivals that can challenge Moose in this segment, most notably Jeenee Mobile, so it certainly looks like you are getting good value. However, be aware that you're getting 3G coverage as opposed to 4G.

Moose Mobile $78 Plan Compared
This is a big step up in terms of price and data. Big data 3G phone plans are becoming more common these days, but there are still only a handful of providers to compare, offering much of a muchness. This one could simply come down to which telco you like best, with only a couple of dollars separating them. Exetel has so far gone unmentioned, but is up there with the best of them.

Should I make a move on Moose Mobile?
Moose Mobile has quickly become one of the trendiest telcos around, but it isn't all just a gimmick. Moose offers some of the cheapest plans on the market at various price points, backed by reliable Optus 4G network coverage in most areas. Offering great plans for data-users great and small, its $14 (1GB) and $34 (10GB) plans are arguably the best of the bunch. It's also one of just a handful of telcos to offer mammoth 30GB and 90GB plans, with prices generally in line with the other providers.
Moose Mobile's smartphone app is also extremely handy and easy to use. Not all telcos offer an app to track data usage, so this shouldn't be taken for granted. With regards to customer service, feedback from customers has been mostly positive to date. But the challenge for Moose Mobile will be maintaining these standards as it continues to grow and welcome new customers. You'll surprise your friends when you announce that you're now with 'Moose Mobile', but once you fill in the blanks, they'll understand the appeal.