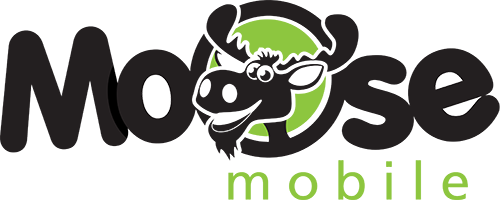 Moose Mobile Phone Plans Review
Moose Mobile has been around for some time, previously as a refurbished mobile phone seller. It no longer offers this service, but instead has burst onto the scene as one of the most competitive and most attractive postpaid phone plan providers in Australia. As a Mobile Virtual Network Operator (MVNO) on the Optus 3G, 4G and 4G Plus network, Moose Mobile provides the same coverage as Optus' own plans, reaching 98.5% of the population.
If you're after a SIM-only plan — whether that's a no-contract month-to-month plan, or on a 12-month contracts — Moose Mobile offers range of affordable options, with anywhere between 1GB and 70GB of data available. However, there are a few differences between monthly and yearly offerings.
So, is Moose Mobile any good and what sort of value you can get for your money? Below in our Moose Mobile review will give you a comparison of what Moose Mobile plans offer, the difference between the two mobile phone plan options, and whether Moose Mobile has the best phone plans for you.
Moose Mobile plans at a glance
Moose Mobile has six month-to-month postpaid SIM-only plans on offer, with prices increasing as you add more data. There are also six 12-month plans, making for an entire suite of 10 SIM-only plans. Unlimited calls and texts here in Australia come as standard on all but the $8.80 month-to-month deal. You'll find there is more data on offer for the comparable prices when you're willing to sign up for a 12-month plan.
The following table shows all published Moose Mobile 12-month postpaid plans on Canstar Blue's database, listed in order of cost from lowest to highest. Use our comparison tool to see plans from a range of other providers. This is a selection of products with links to a referral partner.
Moose Mobile offers a very handy smartphone app that includes a dashboard showing data usage and plan expiry period, explaining exactly how much data you have used. If your data usage is ahead of your expiry period, you might need a bigger plan, and vice versa as excess data is billed at 1.5c per megabyte. If you need to upgrade or downgrade your month-to-month plan, you'll get two free plan changes per year, but there is an early termination fee on all 12-month contracts.
You'll also find that Moose tends to offer great deals and discounts on plans from time to time, so it's worth keeping an eye out to see if there are currently any offers available.
The 12-month plans do have some perks, with more data included for a comparable price to the month-to-month plans. For example, on the $46.80 month-to-month plan, you'll get 60GB of mobile data and $400 of international call credit. However, if you're willing to sign up for 12 months, the $44 plan is slightly cheaper and includes 70GB of data, along with the $400 international call credit. Three of the 12-month plans include international call credit, while the $46.80 plan is the only month-to-month plan with included international call credit.
While the month-to-month options are great if you want a short-term SIM plan with no obligations, there are advantages if you're willing to commit to the 12 months.
What does Moose Mobile offer?
While Moose Mobile is more of a no-frills provider, it's great if you find yourself overwhelmed and confused by plans from other telcos. With a focus on offering no lock-in contracts and more flexibility, the simple and straightforward plans are refreshing. You won't get hit with any setup fees, and billing occurs monthly, rather than over a 28 or 30-day cycle like some prepaid plans. The advantage to monthly billing is that you'll only be billed 12 times each year, unlike with 28 or 30-day cycles (where you'll often get 13 bills over 12 months).
If keeping in touch with overseas friends and family is important, some of the top-level plans include international call credit. If you're travelling, you also have the option to pay an upfront international roaming fee of $200, which acts as credit while you're overseas. However, you should always check the roaming rates before activating this option, to make sure it's right for you while you travel.
There are a good range of plans available with varying data amounts, so you won't have trouble finding a Moose phone plan to suit you. Plus, there is a mobile app that makes it easy to manage your plan and check your data usage.
| | Moose Mobile |
| --- | --- |
| Entertainment bonuses | |
| Data-free video streaming | |
| Data-free music streaming | |
| International calls/texts | |
| International roaming | |
| Set-up fees | |
| Data overage fees | |
Moose Mobile network and coverage
Moose Mobile operates on the Optus network, and provides access to Optus' 3G and 4G Plus services. With around 98.5% of the population covered, most Australians should have no problems with their coverage on a Moose Mobile plan, but its always worth checking the Moose Mobile website for coverage information before signing up.
Features and bonuses
All of the Moose Mobile 12-month contracts come with unlimited national SMS and MMS, along with unlimited national calls to mobile, landline, 1800 and 13/1300 numbers. While the month-to-month Moose 8.80 does feature a limit on call minutes (300 per month), all other no-contract options include unlimited talk, and all month-to-month plans also include unlimited national SMS and MMS.
International calls: Selected Moose Mobile plans include either $200 or $400 of international call credit each month. The Moose Mobile website has a list of international call rates available.
International roaming: Activate international roaming, and you can keep using your Moose Mobile plan when you head overseas. You'll have to pay $200 upfront, but this goes towards your roaming credit. Check the Moose Mobile site for international roaming rates and applicable countries before activating.
Moose Mobile month-to-month plans
If you like the flexibility of a month-to-month plan, or perhaps you're wanting to give Moose Mobile a go before committing to a contract, there are seven different plans to choose from.
The cheapest month-to-month plan is $8.80 with 300 minutes of standard national calls, unlimited standard national SMS and 1GB of data. Going up in price will give you more data, with the $46.80 top-tier plan including 60GB of data, plus unlimited standard national calls, SMS and $400 of international call credit included.
While these plans are already fairly generous with data inclusions, the 12-month counterparts offer even more data for your money.
Moose Mobile 12-month plans
If you're willing to lock in a plan over 12 months, you can get a considerable amount of data for your money compared to the month-to-month plans. These plans start at $13 with unlimited standard national calls and SMS plus 2GB of data. The $44 plan will get you a huge 70GB of data along with unlimited standard national calls and SMS, plus $400 of international call value.
Moose Mobile contact details/customer support
Need some help with your Moose Mobile plan or service? The telco offers several contact and support options, including:
General customer support: (07) 3193 9400
Live chat on the Moose Mobile website
Email and contact form
The Moose Mobile Facebook page
Twitter:

@moosemobileau

Moose Mobile app for both iPhone and Android
How does Moose Mobile compare?
Moose Mobile isn't the only telco offering Optus network coverage at lower prices. The following providers also use parts of the Optus 3G and 4G networks.
Is Moose Mobile a good deal?
Moose Mobile has quickly become one of the trendiest telcos around, but it isn't all just a gimmick. The telco offers some of the cheapest plans on the market at various price points, backed by reliable Optus 4G network coverage in most areas. Offering great plans for data users of all kinds, its plans around $15 (6GB), $22 (20GB) and $29 (40GB) 12-month plans are arguably some of the best plans around in terms of value for money. Moose Mobile's top-level 12-month plan is also good value if you're data-hungry; you'll pay just $44 a month, but have 70GB of data up your sleeve (not to mention the inclusion of international call credit). The month-to-month plans also offer some great value for money, so you'll likely find a great plan to suit your needs.
Moose Mobile's smartphone app is also extremely handy and easy to use. Not all telcos offer an app to track data usage alongside your expiry period, so this shouldn't be taken for granted.
With regards to customer service, feedback from customers has been mostly positive to date. The no-frills nature of the plans might be appealing to some, but if plans with added extras are more your style, there are other SIM-only providers which include added or optional extras.
If you like the sound of what you've read in our Moose Mobile review, keep your eyes peeled for any special offers. This telco has been known to offer their two lowest month-to-month plans at 10c for the first month or even free, or provide discount prices on other select plans from time to time, so you might be able to grab an even better phone plan deal if the timing is right.
Related articles
About the author of this page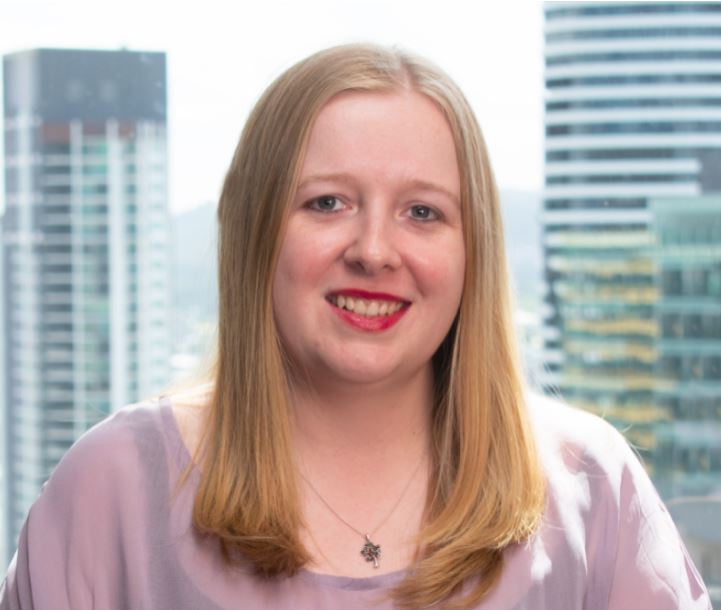 This page was written and is regularly updated by Canstar Blue's Telco Specialist, Emma Bradstock. An expert in all things phone, internet, gaming and streaming, Emma helps to make complicated subjects easier for readers to understand, as well as covering the latest news and reviews across the telco industry. She's passionate about helping consumers make better-informed telco choices and highlighting the next best deals.