After Apple's initial announcement the iPhone XR is readily available to buy. If you're looking for a more 'affordable' alternative to the iPhone XS and XS Max — but still want a premium smartphone experience — the XR deserves your attention.
It's available in three storage sizes: 64GB, 128GB, and 256GB.
Outright pricing for each size is:
64GB: $1,229
128GB: $1,299
256GB: $1,479
Of course, if you don't have $1,200+ lying around, you can spread your payments out over 12, 24, or 36 months by buying on-contract from your preferred telco. Read on for all the plan info for Apple's XR, or jump to your preferred provider.
Telstra iPhone XR Plans
Telstra has discontinued its offering of iPhone XR's on plans and you're unable to get one through Telstra today. If you'd like an Apple Phone through Telstra, the iPhone SE, iPhone 11, the iPhone 12 series and the iPhone 13 series are available on plans.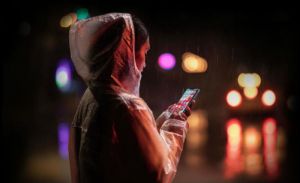 Vodafone iPhone XR Plans
Vodafone has also discontinued offering the iPhone XR on plans, and you're not able to get one through Vodafone today. The iPhone 13 range, the iPhone 12 range, iPhone SE and the iPhone 11 are available.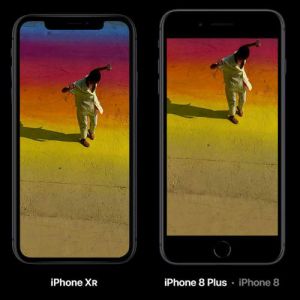 Optus iPhone XR Plans
Optus has discontinued stock of the iPhone XR in all sizes as of September 2020, but still offers the iPhone 13 range, iPhone 12 range, the iPhone 11, and iPhone SE on plans.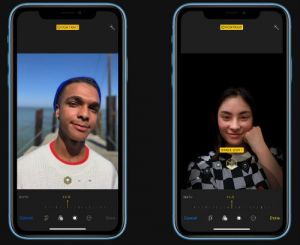 iPhone XR vs. iPhone XS
If you're unsure about the high-end XS phones — which start at $1,629 for the XS, and $1,799 for the XS Max — but still plan to upgrade your phone, you may prefer the lower-priced XR. The device packs similar software to the XS, including the all-new A12 Bionic chip, but forgoes the dual rear camera setup of the XS series in favour of a single 12-megapixel lens in back, and a 7-megapixel TrueDepth camera in front with Apple's advanced Portrait Mode for amazing selfies.
Design-wise, the XR is built from aerospace-grade aluminium, with an edge-to-edge LCD Liquid Retina display. This isn't quite as premium as the OLED screens you'll get in the iPhone XS and XS Max, but still offers gorgeous colours and 6.1-inches of display space. Other features and specifications found in the iPhone XR include:
Face ID
IP67 water/dust resistance – can withstand water of up to one metre, for up to 30 minutes
Wireless Qi charging
4K video recording
Dual SIM (nano SIM and eSIM compatible)
iOS 12
Siri assistant
ApplePay
While the build quality of the pricier XS range is superior, the XR is still a well-crafted device with an outstanding display, powerful performance and great range of features. It's also being offered in half a dozen colours, including white, black, blue, yellow, coral, and the special Product (RED) finish, which contributes directly to the Global Fund to fight AIDS.
One downside for buyers, however, may be that the XR will only be offered in 64GB, 128GB, and 256GB  storage sizes — you won't be able to buy a 512GB iPhone XR, unlike both the iPhone XS and iPhone XS Max.
iPhone XS and XS Max prices and plans
If you'd still like to compare mobile plans for the new iPhone XS and XS Max, both of which are now available to buy, you can find every plan option for both phones via the links below: