We all know the annoyance of being in a rural area and not being able to get mobile phone reception. But for many people living and working in remote areas of Australia, a lack of mobile contact can be more than inconvenient – it can be downright dangerous. If you encounter a problem and have no way to call for help, then basic mobile phone service just won't cut it.
In cases like these, the most common solution is to use a satellite phone. These devices are bigger, bulker and costlier than normal mobile phones, but with one crucial advantage – they allow you to make calls to anyone from almost anywhere in the world. But what satellite phones are available in Australia, and how much do they cost? Find out in this Canstar Blue guide.
What is a satellite phone?
A satellite phone is exactly what it sounds like – a phone which uses a satellite to make calls and send messages. Satellite phones are the tool of choice for many people venturing into remote areas with no mobile phone coverage – known as mobile blackspots – as they allow you to contact others, such as emergency services, wherever you are due to a stronger signal strength.
How do satellite phones work?
When you make a call or send a message on a satellite phone, it sends a signal to one of the multiple small satellites currently orbiting the earth. This satellite then transmits the signal to the recipient of your message, who can then reply in kind. There are several companies which provide satellite phone services in Australia and on a global scale, with each network using multiple satellites to achieve as wide coverage as possible.
This is very different to a home phone which uses a wired connection to a phone network, or a mobile phone which receives and transmits wireless signals from a signal tower, and as a result, is able to give you a different result.
How much do satellite phones cost?
Satellite phones cost between $800 and $2,000 outright, depending on the brand and model you purchase. Most satellite phones are sold outright, although some are available on plans.
How much does a call cost on a satellite phone?
A call on a satellite phone costs between $2 and $4 per minute, although this depends on which network you're on.
Where can I buy a satellite phone?
Satellite phones are available to purchase outright via a number of independent retailers, with satellite phones also available through plans offered by the major networks, including Globalstar, Iridium, Thuraya and Inmarsat, as well as through other telcos such as Telstra and Pivotel.
Satellite phone networks in Australia
As satellite phones work differently to the other phones, different networks and infrastructure are needed to support them. In Australia, there are a number of satellite phone networks available, although you likely haven't heard of many of them before. The satellite phone network providers available in Australia include:
Iridium
Globalstar
Thuraya
Inmarsat
Iridium satellite phone network

An American company founded in 2001, Iridium Communications Inc. offers the Iridium Satellite Constellation to provide satellite phone coverage to multiple countries around the globe, including Australia. Iridium covers all of Australia and up to 200NM off-shore, giving you plenty of support for when you need to make that call, along with a number of handsets available to purchase.
Iridium sat phones include the 9555, which features a weather-resistant keypad, a mini-USB data port, internally stowed antenna, selectable ring and alert tones as well as an extended battery life, which includes up to four hours of talk time, or 30 hours on standby. Other models include the Iridium 9575, which includes an illuminated keypad for easy use, integrated speakerphone, pre-programmable International Access Codes for international calls and a lightweight design, while the Iridium Extreme may be suited for those out in the sticks, with a dust proof and shock resistant design, and features has a one-touch SOS feature.
Globalstar satellite phone network

Another American company, Globalstar was founded in 1991, and operates its own satellite constellation, although it is smaller in comparison to Iridium. It currently offers coverage for the majority of Australia, although more northern parts of the country may not have full coverage, meaning you should check with your provider before heading up north.
Alongside it's smaller satellite constellation and coverage, Globalstar also offers a smaller range of satellite phone products, with the SPOT range the flagship. The SPOT X is a two-way satellite messenger with Bluetooth, allowing you to stay in contact with others, while the other SPOT models include the SPOT Trace tracking device and the SPOT Gen4 satellite GPS messenger, which is primarily used as PPE equipment for those who go out further than most for the job site.
Thuraya satellite phone network

Based in the UAE, Thuraya operated two geosynchronous satellites (which means that they match the earth's rotation and stay relatively in the same position in the sky), covering over 160 countries across the globe, including the whole of Australia.
Thuraya offers a number of satellite phone models, including sleeves to help with an additional boost. Thuraya also offer data hotspot products such as the Thuraya WE – which features dual Satellite and LTE hotspot technology to help you stay connected – as well as products that are better suited for out on the water or when you're up in the air.
Inmarsat satellite phone network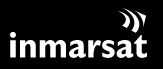 Founded in 1979, Inmarsat is a British company which also uses geostationary satellite technology. Completely covering Australia for both phone and data, Inmarsat has a number of mobile satellite terminals on offer, for when you need a bit more juice.
Inmarsat's range of satellite phones is split into mobiles and fixed maritime phones for when you're out on a boat. The mobile range is headed by the Inmarsat IsatPhone 2, which features a battery life of up to 160 hours on standby mode, a dust, splash and shock resistant design, a scratch-resistant transflective display which allows you to read the screen in bright sunlight, along with multiple supported languages such as English, Arabic, French, Russian and Chinese.
Satellite phone plans
There are a number of satellite phone plans on offer in Australia, with plans available through the main providers – Thuraya, Inmarsat, Iridium and Globastar – with Telstra also offering a number of plans and bundles to choose from. You'll generally have the choice between a pre-paid and post-paid plan, with both long-term and short-term options available for when you just need something for a quick trip out on the water, or something for the long haul.
Telstra satellite phone plans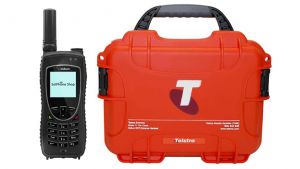 Telstra operates its services on the Iridium satellite network, and provides multiple hardware products to suit just about every private or commercial need. The telco offers a number of Telstra Mobile Satellite (TMS) plans to choose from, although they are only available on a 24-month plan. You can also choose an accessory bundle plan if you're looking to add extras to your plan, such as antenna, docking station or fixed installation kit. Telstra satellite phones and kits available include:
Iridium 9555 Handset
Iridium Grab N' Go Bundle
Iridium 9575 Grab N' Go Bundle
Iridium 9575 LiteDOCK Bundle
Iridium 9575 DriveDOCK Whip Antenna Bundle
Iridium GO! Fixed Installation Bundle
Telstra plans cost between $45 to $185 per month – with handset and bundle repayments costing between $60 and $200 – with the dearest plan being for data only. The more expensive plans come with an allocated amount of text and call allowance, with all plans currently dial-up compatible.
Call rates vary from 86c to $1.20 per minute for Australian numbers, with calls made to numbers outside of Australia costing a minimum of $2 per minute. Calls to 12, 1300, 1800 or 190 numbers cost between 80c and $2 per minute, while texts are all 50c each, regardless of which plan you are signed up to.
After more coverage but not sold on a satellite phone? Check out some of the 5G phone plans available below!
The following table shows a selection of 24-month 128GB iPhone 15 plans on Canstar Blue's database, listed in order of standard monthly cost, from the lowest to highest and then by data allowance, largest to smallest. Use our comparison tool to see plans from a range of other providers. This is a selection of products with links to a referral partner.
The following table shows a selection of 24-month 128GB Samsung Galaxy S23 plans on Canstar Blue's database, listed in order of standard monthly cost, from the lowest to highest and then by data allowance, largest to smallest. Use our comparison tool to see plans from a range of other providers. This is a selection of products with links to a referral partner.
The following table shows a selection of 24-month 128GB Google Pixel 7 plans on Canstar Blue's database, listed in order of standard monthly cost, from the lowest to highest and then by data allowance, largest to smallest. Use our comparison tool to see plans from a range of other providers. This is a selection of products with links to a referral partner.
Can I access the internet on a satellite phone?
As with most modern phones, satellite phones generally have access to the internet through data, although this will depend on your phone plan and provider. However, it's not cheap to use your data on a satellite phone, with the download and upload speed also quite slow in comparison to 5G speeds, although, as you'll likely be in the middle of nowhere, it's not surprising.
What is a satellite sleeve?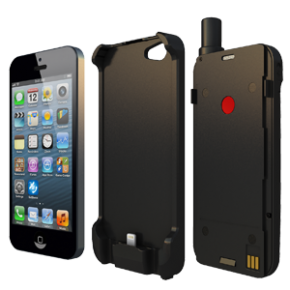 A satellite sleeve is an adaptor that can transform your smartphone into a satellite phone. Essentially like a bulk cover, a satellite sleeve includes the majority of sat phone technology, with a space for you to slot your smartphone into place. Satellite sleeves – also known as sat sleeves – are available for individual purchase, although they generally cost close to $1,000, as satellite phone technology doesn't come cheap. Some satellite sleeves also have a compatible app, which then allow you to send messages and make calls in 'satellite mode', although this may depend on your smartphone, your provider and the type of satellite sleeve you purchase.
Advantages and disadvantages of a satellite phone
As with anything, satellite phones have their advantages and disadvantages, but what are they?
The advantages of owning and using a sat phone include:
Signal coverage: The primary advantage (and purpose) of a satellite phone is the stronger signal strength and coverage, which allows you to stay in contact with people regardless of how remote you are.
Convenience: Satellite phones work pretty much anywhere, meaning if you travel between major cities and outback areas regularly, or even out on the water, you don't have to swap between mobile phones.
Peace of mind: Knowing that you can remain in contact with someone no matter how far out into the bush you go takes a weight off your shoulders, allowing you to keep your mind on the job at hand.
The disadvantages of owning and using a sat phone include:
Transmission time: Due to the sheer distance covered means that signals take several seconds to be transmitted. After you say something on a phone call, you'll have to wait a little while for a reply.
Cost: The small amount of satellite infrastructure and low demand means that using a sat phone is expensive compared to a regular phone.
Physical size: As sat phones are meant to pack a larger signal punch, they also need more gear to boost the signal. As a result, sat phones are larger than mobile phones, meaning they may not fit as neatly into your pocket.
Are satellite phones worth the cost?
For the majority of us, satellite phones are a bit of an obscurity, or just something we see when James Bond is off adventuring in a remote location. But for others, satellite phones are an essential piece of equipment, often the only lifeline for those in remote areas. As a result, it can be hard to put a price on staying in contact when you may be the only one around for hundreds of kilometres. In saying that, for those who are partial for a weekend away out in the bush, a satellite phone may be overkill, as most smartphones and phone networks cover a good chunk of the Aussie landscape, meaning forking out an extra couple of thousand for a satellite phone and plan may not be worth it.
In saying that, satellite phones fill a need, and should be strongly considered if you're heading out into the bush or out on the water for an extended period of time. However if you're simply passing through, your smartphone should be enough to keep you on the radar.

Photo Credit: sirtravelalot/shutterstock.com, Estrada Anton/shutterstock.com