Review of MoneyWorks accounting software
While a smaller player in the business accounting software field, MoneyWorks can do a lot of work for your money. How does this New Zealand-based global firm make accounting different? Canstar Blue reviews its products and pricing.
MoneyWorks is a set of software products by Cognito, for all kinds and sizes of businesses. Currently more than 40,000 organisations use a MoneyWorks accounting product around the world, with user support centres based in North America, the UK and Europe, South Africa, and the Asia Pacific. What could make MoneyWorks the solution for your business?
MoneyWorks accounting software
Cognito claims that MoneyWorks provides the processing power of large accounting software that is optimised for both speed and ease of use. Most of the product range is desktop programs, with one private-server based and one cloud-based option.
MoneyWorks is designed as a no-frills system, without bloatware that makes other programs sound fancy but don't significantly enhance (and can even impede) usability. You can clearly get that vibe from the website – it doesn't have the high-end, visually stunning website design of its competitors, but it has very easily accessible detail about its product features. It skims out all the marketing spin and tells you exactly, in detail, what each feature can accomplish at each different price point. This can be refreshing for those who prioritise utility first and foremost.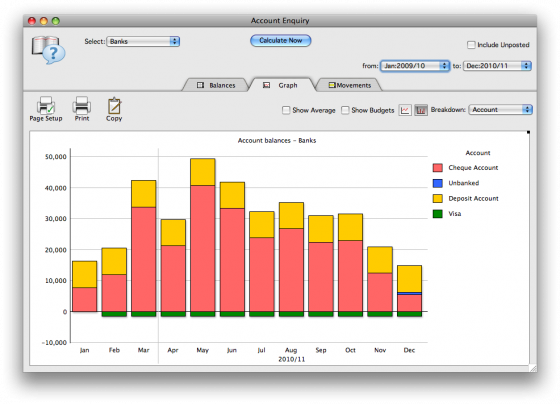 What features does MoneyWorks offer?
The desktop programs integrate with other relevant programs, including Microsoft Office and Filemaker, plus a number of cloud-based applications. Users can, depending on which product they purchase, host their MoneyWorks data on a local device, private company network, or the MoneyWorks secure cloud.
The base features, found in all MoneyWorks accounting packages, include the following:
Cashbook for payments and receipts, with functions for recurring items, printing cheques or creating electronic direct payment files (for supported banks), generating profit and loss reports, all using unlimited bank/credit card accounts
Integrated general ledger, with comparative reports and graphical analysis with drill down to transaction level
Reporting across a number of report types and output formats, with data drilldown, data subset and summary reports. Report types include salesperson commission, backorders, sales/purchase history, recurring transactions, budgeting – around 70 report types with Cashbook and Express, and around 105 with Gold, Datacentre, and Cloud
Dashboard with at-a-glance overview of key data and trends and data drill down for up to the last five years
GST/VAT/sales tax support for most countries
Unlimited accounts with most packages
Accounts Export feature allows creation and sending of MoneyWorks file backup copies, in formats accessible by multiple accountants' packages. Datacentre allows remote user access over the internet for real-time access by your accountant
Built-in audit trails, including user tags
Sticky notes can be attached to records, which then pop up whenever that record is interacted with
Customise data entry screens and lists
Budgeting, comparing budgets to performance, and external spreadsheet and text file compatibility
Set up recurring transactions
Manage customer and supplier contacts, send bulk emails, analyse contacts, and set automatic follow-up reminders
Product database
Across the range of MoneyWorks products are different levels and complexities to the functions of each of the features described above, as well as some features unique to particular product packages.
MYOB Accounting Software
Looking to make dollars and cents of your personal or small business finances? MYOB's accounting software includes options for invoicing, payroll, expenses and more. For more information on the featured plans below, click the button below to be referred to MYOB's site.
For businesses getting started with accounting software

Track income and expenses
Create and send invoices and quotes
Manage tax and basic reports
Connect up to 2 bank accounts
Optional Payroll: $1.50/mth per employee. Pay up to 2 employees
30-day free trial available
50% off for first 3 months. New customers only. T&Cs Apply.

from $12.00/month
min. cost $24.00 $12.00 over 1 month
Go to site
For growing business taking the next step and employing more people

Track income and expenses
Create and send invoices and quotes
Manage tax and advanced reports
Connect unlimited bank accounts
Optional Payroll: $1.50/mth per employee. Pay unlimited employees
30-day free trial available
50% off for first 3 months. New customers only. T&Cs Apply.

from $25.00/month
min. cost $50.00 $25.00 over 1 month
Go to site
Online or offline accounting software with job tracking and inventory

Track income and expenses
Create and send invoices and quotes
Manage tax and advanced reports
Connect unlimited bank accounts
Track jobs with budgets
Manage inventory and bill by time*
Included Payroll: No additional cost. Pay unlimited employees
30-day free trial available
50% off for first 3 months. New customers only. T&Cs Apply.

from $60.00/month
min. cost $120.00 $60.00 over 1 month
Go to site
What plans does MoneyWorks offer?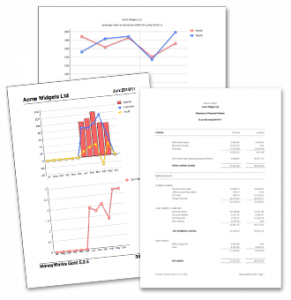 MoneyWorks offers what is possibly the widest range of price points for any mainstream accounting software in Australia, ranging from free to nearly $3,000. Most come in a choice of outright purchase or monthly subscription.
MoneyWorks Cashbook (free subscription)
Suitable for small businesses, clubs, societies, and small non-profits, MoneyWorks Cashbook covers all of the base features, with some function limitations, for the simplest accounting needs.
Cashbook for payments & receipts, with professional income and expenditure reports
GST tracking
General ledger, with account details maintained for more than 7 years
Bank reconciliation
Import bank statements
Email or report as PDF for any MoneyWorks form, invoices, and statements
MoneyWorks Express ($450 outright, or $25/month subscription)
This steps up your functions access, with more customisability and tools in addition to the base features lineup.
Store your original source documents in MoneyWorks for easy access and space-efficient storage
Accounts receivable
Accounts payable
Design your own invoices, statements, receipts, cheques and letters
Analyse sales and purchases; in addition to standard reports you can modify or create your own
MoneyWorks Gold ($895 outright, or $39/month subscription)
In addition to the base and Express features, MoneyWorks Gold includes the following features:
Custom report writer
Enhanced product database and full inventory and stock management over multiple locations
Create quotes and estimates, and manage sales orders and shipping
Serial and batch number tracking
Work in multiple currencies
KPI monitoring
Track client jobs & time billing
Multiple user privileges control
Built-in scripting and user-interface builder, to customise MoneyWorks functionality
MoneyWorks Datacentre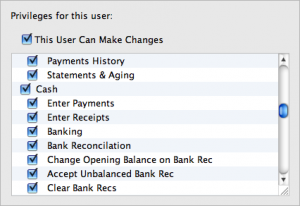 Datacentre offers all the functionality of Gold, however, it takes your accounting needs to the level of a private server, making your data accessibility greater without compromising security. There are two versions of Datacentre:
Single company, available only as a subscription – $55/month subscription for one user, plus $22/month for each additional concurrent user access
Multi-Company – $2,995 outright (includes 3 concurrent users), or $69/month subscription for one user plus $22/month for each additional concurrent user access
Both include the following features, in addition to the features offered by all of the other MoneyWorks products thus far described:
Up to 99 simultaneous users
Optimised networking
Centralised control for convenient management
Live access from mobile devices or computer browser
Cloud accessible (private cloud)
Enhanced security – per-folder and per-file user and password control, SSL encryption, tracking who entered what data, automatic daily backup and monthly archiving
MoneyWorks Now (from $75/month subscription, for a single concurrent user)
The fully cloud-based version of MoneyWorks Datacentre, Now is hosted on a public cloud managed by MoneyWorks – that's one less job for your business to worry about. MoneyWorks Now includes the full range of software features offered by MoneyWorks accounting solutions.
Should I use MoneyWorks for my business?
As it's not as big or as widespread as its competitors, it may mean a greater learning curve for those with no prior exposure to the software. However, being a smaller business doesn't correlate to a lesser user experience. You shouldn't necessarily write off MoneyWorks before doing a little further research into what it can offer for your needs.
If your budget means accounting software may not even be on your radar yet, the free MoneyWorks Cashbook is absolutely worth a try. You can always upgrade later as your business grows along with (hopefully) your budget. At the higher end, with products that can allow for some custom coding, MoneyWorks can offer a properly tailored solution that doesn't leave you dependent on third party software development – you can customise in-house with your IT team.
Every business has different needs and priorities, so the best approach is to go in open-minded to the possibilities of what kind of accounting software can make your money work best.
About the author of this page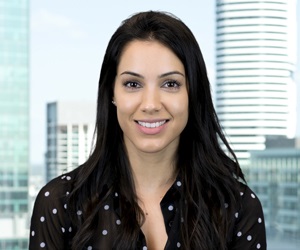 This report was written by Canstar Blue's Home & Lifestyle Content Lead, Megan Birot. She's an expert on household appliances, health & beauty products, as well as all things grocery and shopping. When she's not writing up our research-based ratings reports, Megan spends her time helping consumers make better purchase decisions, whether it's at the supermarket, other retailers, or online, highlighting the best deals and flagging anything you need to be aware of.