Review of Hisense TVs
Hisense is a multinational white goods and electronics manufacturer based in China. Hisense was founded there in 1969 and has gone on to become a globally recognised provider of such products, operating in countries such as France, South Africa, USA, and of course Australia.
In addition to major household appliances like refrigerators and washing machines, televisions are one of Hisense's leading product lines, and it has a large range to choose from as a result. Hisense TVs generally rival other leading manufacturers on colours, picture quality and overall viewing experience, and often come cheaper than a lot of other high-end models out there. They may lack some of the standout features of leading brands such as Samsung and Sony, but Hisense TVs are certainly worth a look if you want a basically good TV at a relatively low price.
In this review, we'll take you through some of the features, specs and prices that are common among each of Hisense's 31 TVs, to help you determine if they are worth purchasing. These 31 TVs can be divided into the following four categories:
ULED
4K Ultra HD
Full HD
HD
Hisense ULED TVs
Hisense's ULED technology is said to enhance colour, resolution, motion and contrast. According to Hisense, its ULED TVs have over four times the resolution of standard HD TVs, with over eight million pixels giving you the highest picture-quality money can buy. Hisense has five ULED TVs available for sale in Australia, each of which is a different size. They have a wide range of features, the most common of which are:
ULED and 4K Ultra HD compatibility
An ultra-wide colour gamut
High dynamic range (HDR): gives a more realistic image
Up to 4K resolution Netflix videos
4x quad core processor: gives sensationally fast response times to all action
Local dimming: gives truer blacks and whites
Pro audio: built-in high performance speakers
VIDAA smart TV: gives you easy access to a whole range of apps and platforms
Let's have a closer look at arguably the pick of the bunch:
Hisense 70″ ULED TV SERIES 7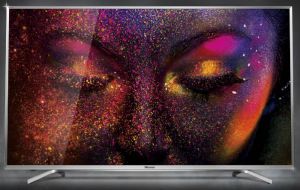 This TV, at a standard price of $4,500, comes in five different sizes, from 50 to 75 inches. This 4K ULED TV has an impressive screen resolution of 3840 x 2160 pixels, and comes with all of the features listed above. Also consisting of 4 HDMI ports, this model comes at a good price for a TV of its calibre. 70 inch ultra HD TVs from other manufacturers like Samsung can cost upwards of $10,000.
Hisense 4K UHD TVs
4K ultra HD TVs are very similar to ULED TVs, as they can also give extremely high picture quality. The only real difference is that the depth of colours and shadows aren't quite as pronounced. Hisense's UHD TVs are slightly cheaper as a result, yet they come in mostly the same sizes. The TVs in this category range in sizes between 40 to 65 inches.
In terms of extra features, Hisense UHD TVs have quite a bit in common with their more expensive counterparts, including 4K Netflix streaming, a fast quad core processor, VIDAA SmartTV, local dimming and pro audio. They also come with a few other features too:
Wireless connect: connects you to your smartphone and other smart features
4K streaming from other platforms
4K upscaling for non UHD dvds and blu-rays
Once again, let's pay close attention to one particular model:
Hisense 65″ UHD TV SERIES 3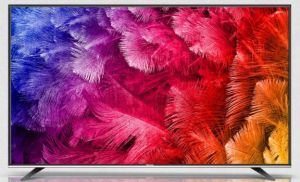 The UHD Series 3 is one of Hisense's bestselling TV models, and is one that comes in four different sizes. The picture quality on this TV is said to be so good you'll want to reach out and touch it. It's extremely fast with its dual quad processor, and you can easily stream from Netflix and VIDAA SmartTV as a result. Its 4 HDMI ports make customisation easy too.
Although it is still very expensive, $2,500 seems to be a good price for a TV that can do all of this. It also has overwhelmingly positive reviews from consumers online, so it clearly does something right. If you can afford it, you should definitely consider the Series 3 range.

Hisense Full HD TVs
Full HD TVs have a resolution of 1080p, which is almost 4x less than a 4K model. Coming in five different sizes, there are eight different full HD TVs to choose from in the Hisense range, costing as little as $700 and $1,300 at the most. Given how much cheaper they are, there is a distinct lack of features in comparison. These TVs have the following in common:
Easy remote access to Netflix and YouTube
Freeview plus: lets you catch up on free-to-air TV at the press of a button
Pro Audio
Personal Video Recorder (PVR) and a USB media player: record, play, pause and rewind live free-to-air TV
Smart TV
So, what can you get for your money?
Hisense 55" K220 TV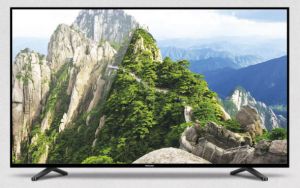 The K220 allows you to connect to thousands of movies, TV shows, songs and games all on a brilliant HD display, thanks to its Smart TV capabilities with a full 1080p resolution. At a price of $1,300, it's the most expensive of Hisense's HD TVs, but it's also the most powerful, with an LED backlight giving sharper colours and contrast than the others. At 55 inches it's an ideal size for most living rooms, and it has three HDMI ports for any plug-ins you might want, such as DVD players and gaming stations. It seems a solid all round TV.
Hisense HD TVs
Hisense's HD TVs are the most basic of the lot, and this is reflected by their prices. None of these TVs cost more than $500, which is about the standard price you'd expect to pay for most HD TVs nowadays. They are also much smaller than the previously listed models, with the biggest coming in at a relatively modest 32 inches. They only have the standard features too (Netflix, PVR, Freeview Plus), so there seems no reason to buy one of these 720p televisions unless you're on a tight budget.
If you're happy taking a backseat to the latest TV tech, here is arguably the pick of the bunch:
Hisense 24" E33 TV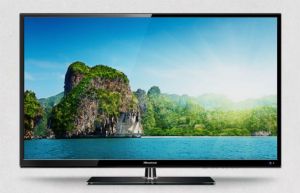 With an LED backlight and Pure Colour technology, the E33 offers the best picture quality out of any of Hisense's HD TVs. It is very small, but if you plan on putting it somewhere nearby, like at the end of your bed or on a bench, it can be a very convenient little TV.
Are Hisense TVs a good move?
In terms of quality, Hisense is one of the leading manufacturers of TVs, not just in Australia, but the world. Its TVs are generally considered to rival those from Samsung, for example, in terms of basic features, with the added bonus of often lower prices. Hisense TVs have easy access to high-quality streaming services like YouTube and Netflix, and its picture quality is generally on-par with Samsung too, despite often costing half as much.
It's always temping to go with the big names when you buy a new TV because of the perceived superior quality, but sometimes the cheaper brands can offer even better value. We suggest comparing a number of different Hisense models to find the right fir for you, and then seeing how it faces off when compared to similar models from other leading manufacturers.
For more information on the best TV providers in Australia, be sure to keep up with our annual Canstar Blue star ratings.
About the author of this page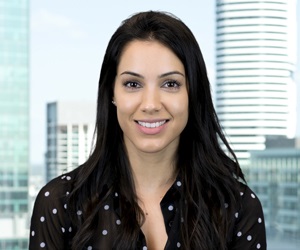 This report was written by Canstar Blue's Home & Lifestyle Content Lead, Megan Birot. She's an expert on household appliances, health & beauty products, as well as all things grocery and shopping. When she's not writing up our research-based ratings reports, Megan spends her time helping consumers make better purchase decisions, whether it's at the supermarket, other retailers, or online, highlighting the best deals and flagging anything you need to be aware of.
What do customers think about Hisense TVs?
In 2019, Australian customers gave Hisense 4 out of 5 stars for Overall Customer Satisfaction for TVs.