Review of Michelin car tyres in Australia
When it comes to car tyres, Michelin is probably one of the most, if not the most recognisable brands in the industry. This is in no small part due to its universally recognised mascot, Bibendum, or as you might know him, the Michelin Man. Michelin is arguably the biggest of the three largest tyre manufacturers in the world, along with Bridgestone and Goodyear, and has a rich history. It was founded in 1889 and invented the radial tyre, which is the benchmark in tyre design today. Michelin has also branched off into other areas – its Michelin Star restaurant guide is met with much prestige and popularity every year. But tyres remain at Michelin's core, so let's see what's on offer in Australia.
Michelin car tyres
Michelin has a huge range of tyres for all vehicles, but in its car and 4WD range, there are a few that stand out:
Energy
Pilot Sport
Primacy
Latitude
Generally, Michelin is seen as a premium tyre company, and while that's true for its performance tyres, you can buy a new set of tyres that are surprisingly good value for money.
Energy
As you might expect, Energy tyres promise a lot. A budget-oriented tyre, Michelin claims Energy range can garner up to 20 per cent more mileage than leading competitors, and an 8 per cent reduction in rolling resistance to save fuel. This is because Energy tyres are designed with a hard rubber compound, which can aid in both mileage and fuel economy. However, that's not to say it's a cheap and nasty tyre. In fact, Michelin claims Energy stopping distances are 1-2m shorter than the average competitor's tyres. It's also a tyre that's quite friendly on the wallet, starting at $109 per tyre.
Pilot Sport
As the name suggests, Pilot Sports tyres are designed for performance cars and for days out on the track. The latest and most popular model, the Pilot Sport 3, is focused on wet grip, handling and control. Having a capable tyre while you're taking that corner in the wet with your pride and joy is reassuring and Michelin seems a great option. Prices start at a relatively low $150, but you should expect costs to rise sharply should you have a wheel diameter over 17 inches, which is common on performance cars these days.
Primacy
There is nothing primitive about Primacy tyres. Designed with class-leading technology, Primacy tyres are designed for luxury sedans – think Mercedes S Class – as they are built for comfort and lower road noise. With a specially-designed tread pattern, Primacy tyres are claimed to reduce in-cabin decibel levels, which can keep you on the road for longer with less fatigue. Michelin also claims a 13 per cent less rolling resistance than the previous generation Primacy tyre. As you might expect, Primacy prices are a little dearer, starting at $179, but expect big wheel diameters of 17 inches and above to be the starting point.
Latitude
If you're more about travelling along the latitude of the Tropic of Capricorn than around the track or on the road, then Michelin's Latitude 4WD tyres may be for you. There is a large cross section of tyres in the Latitude range, ranging from performance SUV tyres made for luxury SUVs that barely see a lick of gravel, to moderately-treaded tyres with high sidewalls and puncture resistance made for off-roading. As many tyres are designed with Porsche and Mercedes SUVs in mind, expect prices to be quite high, starting at around $250 and working their way up to over $300.

Shopping for Michelin tyres? Check out JAX Tyres & Auto
The Michelin Star Rating
Surprisingly enough, Michelin tyres and the prestigious Michelin stars given to restaurants come from the same group. In 1900, Michelin put out the first Michelin Guide which contained useful information for tourists and travellers, along with recommendations of hotels and restaurants. Michelin created the guide in order to boost demand for cars, and in turn demand for tyres. However, over time, the Michelin star system was introduced and has since become a definitive symbol of the highest quality dining in the world.
Michelin is also known for its long-standing publishing division. The company prints road maps of many countries, including France, Africa and the United States. So for travelling on your Michelin tyres around the globe looking for Michelin-starred restaurants, Michelin has your travels well-covered.
The Michelin Man
While most people know him only as the Michelin Man, the big white man's real name is Bibendum and he's one of the world's oldest trademarks. He was invented when one of the Michelin brothers noticed a stack of tyres that resembled a humanoid figure, and decided that a man made out of tyres would make a good mascot for Michelin. Four years later, they met an artist who had drawn a similar idea and after a few tweaks to the drawing, the Michelin Man was born. After a century or so, he's noticeably slimmer than he was at the time of his creation, but apart from that not much has changed about him.
Is Michelin right for me?
Michelin is a huge multinational company that has managed to stay true to its roots of producing an impressive range of vehicle tyres that should please a wide range of drivers. From the budget-oriented Energy range, to the luxury, SUV Latitude range, Michelin is well-suited to providing tyres for all manner of driving needs. Its prices – while generally higher than much of the competition – are surprisingly good value as you often get a lot of features for the price, along with Michelin's long-standing reputation in the industry. Michelin is a safe choice for a wide range of motorists, but as ever, it pays to shop around.
About the author of this page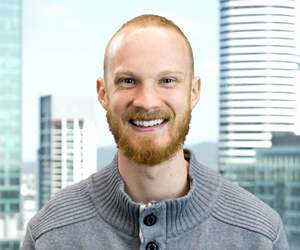 This report was written by Canstar Blue's Site Editor, Dean Heckscher. He's our resident expert on all things automotive, health & fitness, streaming and more. Dean is also one of Canstar Blue's customer research report producers, helping to turn complicated subjects into easily-digestible information for our readers. He's passionate about helping consumers make better-informed purchase decisions on all manner of consumer goods and services.