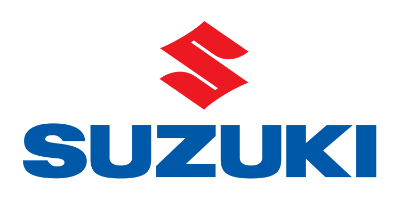 A guide to Suzuki cars in Australia
Suzuki has been a dominating presence in the car manufacturing industry for decades, producing popular vehicles such as the Suzuki Swift and Grand Vitara. But what else does Suzuki have on offer? In this guide, Canstar Blue takes you through the following list of non-commercial Suzuki cars, providing a brief description of features and price.
Celerio
Swift
Baleno
Ignis
S-Cross
Sierra
Vitara
Grand Vitara
Suzuki Celerio
Suzuki describes the Celerio as a small car that's full of things you expect in a large car. It is small, agile and economical, yet boasts a large interior and flexible load space. This car is great for city and suburban driving, and has enough space to cater for families.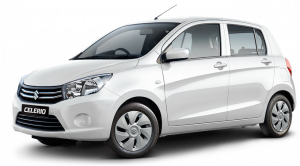 Some of the key features of the Suzuki Celerio include:
K10B 1.0L petrol engine
4.7L/100km fuel economy
254L luggage capacity
7m turning circle
Suzuki Celerio price
The Celerio is an affordable vehicle with prices starting as low as $13,990 from the dealership. The price you pay may vary depending on your location.
Suzuki Swift
The third-generation Suzuki Swift took Australia by storm when it hit our roads in 2011. Six years on and Suzuki seems to have done it again with its all-new Suzuki Swift and Suzuki Swift Sport. These small cars keep true to the Swift's reputation for driveability and comfort, all-the-while completely reinventing itself with modern technology in a way that's sure to cement this iconic vehicle's legacy.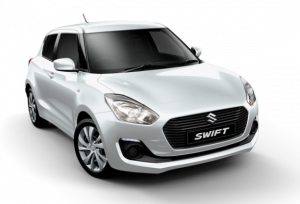 Some of the key features of the Suzuki Swift include:
1.2 Dualjet engine
4.6L/100km fuel economy
Keyless entry and start
Bluetooth & ipod connectivity with steering wheel controls
Advanced forward detection system and auto emergency brakes
7"navigation touch screen
Additional or substitute features may be available for an additional cost. Those who prefer a little more grunt can upgrade to the BoosterJet direct-injection turbo engine with 5.1L/100km fuel efficiency. In addition, customers may purchase the Suzuki safety pack, which includes Lane Departure Warning, Weaving Alert and Adaptive Cruise Control.
The Suzuki Swift Sport is a very similar vehicle to the Suzuki Swift, albeit it with a sportier interior, sleeker exterior, and a powerful 100kW engine.
Suzuki Swift price
Prices for the Suzuki Swift start around the $17,000 mark, while the Suzuki Swift Sport will set you back at least $24,000. Prices can generally go as high as $25,000 and $32,000 for the Swift and Swift Sport respectively, again depending on your location as well as any additional features.
Suzuki Baleno
If you like the look of the Suzuki Swift or the Celerio, but don't think it's quite large enough for your needs, then perhaps the Baleno is more your style. This car is marketed as 'when space meets style,' incorporating many of Suzuki's small car features, while giving you a bit more space in the backseat and boot.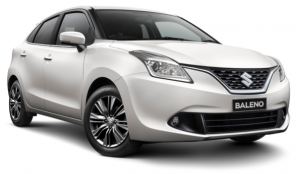 Key features of the Suzuki Baleno include:
1.4L Petrol Engine
5.1L/100km fuel economy
Reversing camera
355 Litre boot space
Satellite Navigation
Apple CarPlay
Suzuki Baleno price
Dealership prices for the Suzuki Baleno start around the $16,000 – $18,000 mark depending on your location. Dealership customers have the option of replacing the standard 1.4L Petrol Engine with a Boosterjet direct-injection turbo engine for an extra $5,000.
Suzuki Ignis
The Suzuki Ignis combines the manoeuvrability and convenience of a small car with the space and toughness of an SUV. It has a 180mm clearance, new-generation chassis and generous departure angles to help you conquer off-road terrain, as well a blend of retro styling and modern features to turn heads around town. The Ignis exudes personality and customers get to choose their own distinctive interior trim and door handle colours.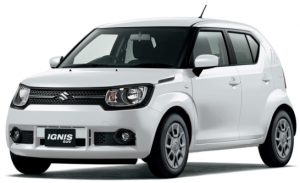 Some of the key features of the Suzuki Ignis include:
1.2L Dualjet engine
5.7L/100km fuel economy
Cruise control
7m turning circle
Multimedia SatNav
Apple CarPlay and Android Auto
Suzuki Ignis price
The Suzuki Ignis costs about $17,000 to $22,000 from the dealer – a low price for comparable SUVs. The price will vary depending on your location.
Suzuki S-Cross
Moving now from Suzuki's small cars and on to the big guns, the Suzuki S-Cross is Suzuki's most versatile SUV. This vehicle is great for families doing the daily runabout, as well as those with a taste for adventure who like to get off the beaten track. The S-Cross has a powerful turbo engine, modern features and plenty of safety features to keep your precious cargo safe.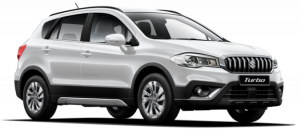 Some of the key features of the Suzuki S-Cross include:
1.4L Boosterjet Turbo Engine
5.9L/100km fuel efficiency
7" navigation touchscreen with voice recognition
Keyless entry & start
Dual-zone digital climate control air conditioning
Apple CarPlay
Suzuki S-Cross price
The Suzuki website prices the S-Cross around $28,000 to $30,000. Price varies with location, as well as any added features.
Suzuki Jimny Sierra
The Jimny Sierra is Suzuki's small, tenacious off-roader. It doesn't have all the high-tech features you find in other Suzuki vehicles, but it more than makes up for it in brute toughness. Suzuki says this car can be pushed further and harder than those 'soft-roaders' you see around town.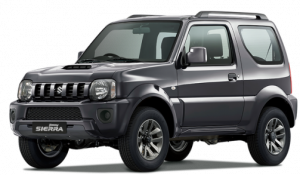 Some of the key features of the Jimney Sierra include:
1.3L 4-cyl petrol engine
3 mode drive system (2WD, 4WD-Split and 4WD-L)
3 section, ladder frame chassis
Suzuki Jimny Sierra price
This vehicle will cost anywhere between $20,000 and $27,000 depending on location and added features.
Suzuki Vitara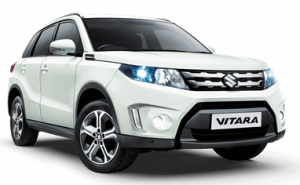 The Vitara resonated with Australians when it first hit our roads in the 90s. The Vitara was shelved in 1998, but amidst the current small SUV craze, Suzuki has brought back a reinvited version of this beloved vehicle.
The Suzuki Vitara is a great family SUV, loaded with a host of tech and safety features, along with a high-profile design for a dominating presence. There are three models of Suzuki Vitara, RT-S, S Turbo (2WD or 4WD) and RT-X Diesel.
Model
Engine & Drive
Key Features
RT-S

1.6L petrol engine with VVT
2WD

5.8L/100km fuel economy
Multimedia satellite navigation system
Reversing Camera
Apple CarPlay
Digital Climate Control

S Turbo

1.4L Petrol Boosterjet
2WD or 4WD

5.9L/100km fuel economy
Front and Rear Parking Sensors
LED Daytime Running Lights
Leather seats with suede inserts & red stitching
Red accented interior

RT-X Diesel

Constant 4WD ALLGRIP technology
Dual-Panoramic sunroof
Multimedia Satellite Navigation System with Rear View Camera
Front and Rear parking sensors
Hill Hold Control and Hill Descent Control
Keyless entry & start system
 Suzuki Vitara price
The price of a Suzuki Vitara will vary depending on the model. You should generally expect a new Vitara to set you back between $24,000 and $35,000. The RT-S is generally on the cheaper end of the spectrum, while the RT-X Diesel is top of this line.
Suzuki Grand Vitara
The Grand Vitara is the pride and joy of Suzuki, claimed to have 'legendary' reliability, power and performance. The Grand Vitara has a host of comfort and safety features, making it a fantastic family vehicle. It also boasts a powerful 2.4L engine with variable valve timing technology for improved power and torque.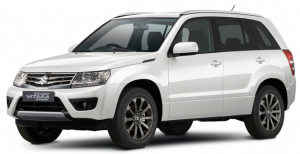 Multimedia informant system
Adjustable 4×4
Comes 3 door or 5 door
Up to 1850kg towing capacity
Digital Climate Control
Suzuki Grand Vitara price
The Suzuki Grand Vitara will generally cost anywhere from $25,000 to $35,000. Once again this depends on location as well as any additional features.
About the author of this page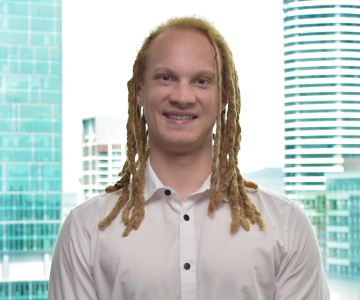 This report was written by Canstar Blue's Content Projects Lead, Dean Heckscher. He's our resident expert on all things automotive, health & fitness, streaming and more. Dean is also one of Canstar Blue's customer research report producers, helping to turn complicated subjects into easily-digestible information for our readers. He's passionate about helping consumers make better-informed purchase decisions on all manner of consumer goods and services.