There's plenty to consider when you're looking at buying a new set of wheels. There's the size, safety features, towing capacity, electronics, petrol mileage and enough extras to make your wheels spin. But one area that some motorists consider the most important factor is the car's country of origin.
With the Australian car market changing over recent years to include all types of brands, figuring out where your car actually comes from may help wave the checkered flag on your decision. To help you navigate the Australian car market, Canstar Blue has compiled a list of where car brands originate from, as well as where brands manufacturer the popular models you see out on the road.
Car Brands – Country of Origin
| Car Brand | Country of Origin |
| --- | --- |
| Abarth | Italy |
| Alfa Romeo | Italy |
| Aston Martin | England |
| Audi | Germany |
| Bentley | England |
| BMW | Germany |
| Bugatti | France |
| Cadillac | America |
| Caterham | England |
| Chery | China |
| Chevrolet | America |
| Chrysler | America |
| Citroen | France |
| Daewoo | South Korea |
| Daihatsu | Japan |
| Datsun | Japan |
| Dodge | America |
| Ferrari | Italy |
| Fiat | Italy |
| Ford | America |
| Great Wall | China |
| Holden | Australia |
| Honda | Japan |
| Hyundai | South Korea |
| Infiniti | Japan |
| Isuzu | Japan |
| Jaguar | England |
| Jeep | America |
| Kia | South Korea |
| Lamborghini | Italy |
| Land Rover | England |
| LDV | China |
| Lexus | Japan |
| Lotus | England |
| Maserati | Italy |
| Mazda | Japan |
| McLaren | England |
| Mercedes-Benz | Germany |
| MG | England |
| Mini | England |
| Mitsubishi | Japan |
| Nissan | Japan |
| Opel | Germany |
| Peugeot | France |
| Porsche | Germany |
| Proton | Malaysia |
| Renault | France |
| Rolls Royce | England |
| Saab | Sweden |
| ŠKODA | Czech Republic |
| Smart | Germany |
| SsangYong | South Korea |
| Subaru | Japan |
| Suzuki | Japan |
| Tesla | America |
| Toyota | Japan |
| Volkswagen | Germany |
| Volvo | Sweden |
Last updated August 2021. 
About these car brands
Abarth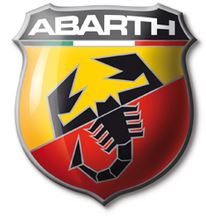 Founded in 1949, Abarth's heritage lies in the Italian racing scene, and today operates as a subsidiary of Fiat Chrysler Automobiles. Offering Aussie motorists small 595 model, Abarth is considered to be the sporty version of Fiat, making it ideal for those looking for a budget-friendly Italian sports car. Abarth models are primarily manufactured in Italy, although Fiat Chrysler Automobiles operates over 100 manufacturing plants around the world, including in Northern America, Europe and South America.
Alfa Romeo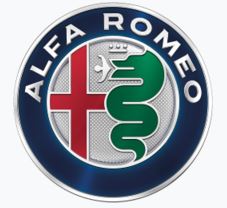 Another Italian brand, Alfa Romeo was founded back in 1910, with its heritage in racing. Currently in Australia, Alfa Romeo has a number of models, including the Stelvio, Giulia, Giulietta and 4C, covering the sedan, SUV and convertible markets. Alfa Romeo also currently operates as a subsidiary of Fiat Chrysler Automobiles, with all Alfa Romeo models manufactured in Italy.
Aston Martin

Well-known as the car of James Bond, Aston Martin is known for luxury, despite humble beginnings in the racing industry back in 1913. Today, Aston Martin offers the DBX SUV, sporty Vantage, DB11 and DBS, as well as the race-car like Valkyrie for those brave enough. Aston Martin primarily operates and manufacturers out of multiple locations in England, as well as Germany.
Audi

One of the multiple German luxury brands found in Australia, Audi was founded in 1910 and currently operates under the Volkswagen Group, offering a wide range of hatchbacks, sedans and SUVs for Aussie motorist, including the A1, A4, Q5 and TT sports car. Audi's manufacturing plants are primarily found in Europe, although has factory locations in Asia and Southern America.
Bentley

One of the more luxurious brands available around the world, British brand Bentley was founded in 1919, and was known for using aluminum parts in its early designs. Bentley became known on British racing circuits, before achieving its luxury reputation after Rolls-Royce took over the assets of Bentley. Currently a subsidiary of the Volkswagen Group, Bentley models include the Bentayga SUV, Continental and Flying Spur, with models manufactured out of factories in both England and Germany.
BMW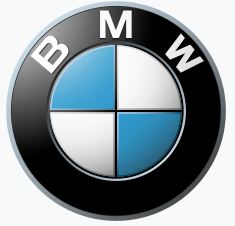 Another German luxury brand, BMW was originally founded in 1916 to make airplane engines, before expanding, and later focusing, on automotive engines. Currently offering the 1, 2, 3, 4, 5, 7, 8, Z, X, M and i range in Australia, which encompasses smaller hatchbacks models all the way through to sedans, SUVs and sports models. BMW primarily manufactures models across multiple factories in Germany, with other factories located in Austria, Mexico, Brazil, America, India and China.
Bugatti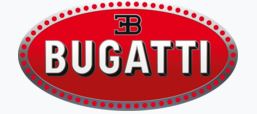 While not available for purchase in Australia, Bugatti is still well known among car enthusiasts, with the French brand's Veyron model boasting a 1,000-horsepower engine ─ one of the most powerful engines ever made. Bugatti was originally founded back in 1909, before it shut down and restarted as Bugatti Automobiles in 1998. It now operates as part of the Volkswagen Group.
Cadillac

Founded in 1902, Cadillac today operates under the General Motors brand, offering a number of large, luxury-style models. Most commonly found in Australia are the CT sedan and Escalade SUV, both of which are, in traditional American fashion, bigger than your average vehicle. These are hard to miss on the road, you won't be able to take your eyes off them! Cadillac models are primarily manufactured at General Motors plants located in America, with additional plants located in China and Russia.
Caterham

Keeping the English racing tradition alive, Caterham is a small brand originally built for the racecourse when founded in 1973, before it eventually found demand outside of the track. The manufacturer only offers a few models of the popular Seven range in Australia. The collection is based on fellow Brit Lotus, and opts for a smaller, lightweight frame with a powerful engine to excite pretty much anyone and everyone. Caterham models are primarily manufactured in England.
Chery

Chery is a Chinese brand founded back in 1997 as a state-owned corporation, making it one of the latest newcomers in the car manufacturing industry. Chery currently offers the J3 hatchback and J11 SUV in the Australian market. Chery manufacturing the majority of its models in China, with manufacturing plants also located in Brazil, Indonesia, Iran and Thailand to service local markets.
Chevrolet

Synonymous with the American muscle car, Chevrolet was founded in 1911, with its current lineup consisting of the Silverado ute and the Camaro two-door coupe. Also known as 'Chevy', Chevrolet currently operates under General Motors and alongside the HSV brand in Australia. Chevrolet are models manufactured primarily in America, while other General Motors factories are located in Colombia, South Korea and India to focus on Chevrolet models.
Chrysler


An American brand founded in 1925, Chrysler  today operates under Fiat Chrysler Automobiles, offering the classic 300 and 300C sedan for Aussie motorists. Chrysler primarily focusses its manufacturing in Northern America, with factories located in across mainland America and Canada.
Citroën

Founded in 1919 with a heritage in European racing circuits, French brand Citroën is known for being one of the first mass-produced front-wheel drive models sold on a global scale. Today, Citroën operates under Groupe PSA, and offers Aussie motorists a choice between the small C3 and the C3 Aircross and C5 Aircross SUV models, with an electric model expected to be on the way. Citroën models are primarily manufactured in France across multiple locations and factories.
Daewoo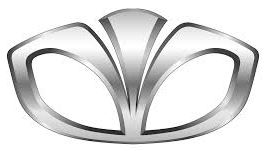 Now defunct, Daewoo was a South Korean brand founded back in 1967 that operated across multiple industries. Today, Daewoo has been succeeded by other car brands such as Tata or General Motors.
Daihatsu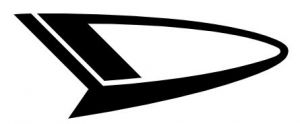 Daihatsu is a Japanese brand founded in 1951, with its heritage in steam engines and power plants. Currently not sold in Australia, Daihatsu also now operates as a subsidiary of Toyota.
Datsun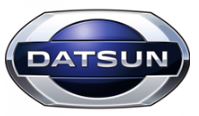 Originally founded back in 1931, the Datsun brand was phased out after being purchased by Nissan, but was re-launched in 2013. However, Datsun models aren't sold in Australia.
Dodge

Founded in 1900, American brand Dodge is known for its performance and muscle cars, with the brand today operating under Fiat Chrysler Automobiles. In Australia, Dodge currently does not sell any models.
Ferrari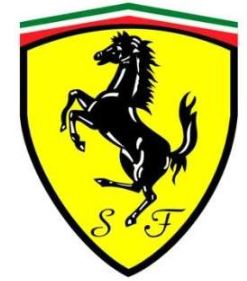 Selling some of the most well-known sports cars available, Italian brand Ferrari was founded in 1939, with a heritage in European racing circuits. Ferrari manufacturers all models out of Italy, with Aussie motorists able to purchase the 812, SF90, F8, 488, Roma and Portofino, along with select special editions models.
Fiat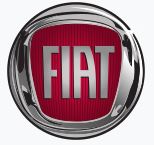 Founded back in 1899, Italian brand Fiat – now part of Fiat Chrysler Automobiles – currently only sells the Fiat 500 small car here in Australia. But it does still offer multiple models in the 500 lineup. Fiat car plants are located in Italy, Poland, Brazil and Argentina.
Ford

Founded in 1903 by Henry Ford, Ford is one of the pioneers of the modern auto industry, particularly for its use of the assembly line to mass produce models. Today, Ford offers the Fiesta, Focus, Puma, Escape, Endura, Everest, Ranger, Raptor, Mustang and a number of commercial vans for Australian motorists to purchase. Manufacturing plants are located around the globe to service the local markets, although Australian factories and plants have ceased operations.
Great Wall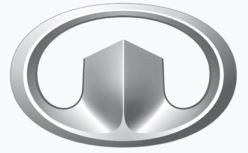 Founded in 1984, Chinese brand Great Wall primarily focusses on SUV and utility models, with the Steed utility currently the only model available in Australia. Great Wall factories and manufacturing plants currently operate in multiple markets, including Africa, Eastern Europe and Asia to service local areas.
Holden

An iconic Australian brand, Holden was originally founded as a saddlery before moving into automobiles in 1908, and was purchased by General Motors in 1931. However, General Motors announced that the Holden brand would be retired, with the Australian manufacturing plants closing in 2017. Holden cars were still sold for a few more years, but the Holden brand has now been retired by General Motors in Australian and New Zealand.
Honda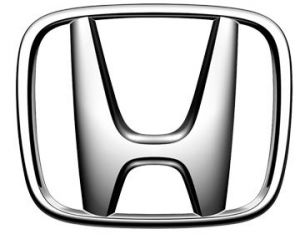 Honda is a Japanese brand that operates in multiple industries, including the automobile and motorcycle market. Founded in 1946, Honda currently offers the Accord, Civic, HR-V, CR-V and Odyssey models in Australia, with global manufacturing plants and factories operating in China, America, Brazil, India and Thailand.
Hyundai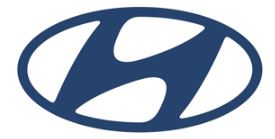 A South Korean company, the Hyundai brand expands to cover multiple industries, with its motoring arm founded back in 1967. Currently in Australia, Hyundai offers a wide range of vehicles, including the i20, i30, Elantra, Sonata, Venue, Nexo, Kona, Tucson, Sante Fe and Palisade, along with multiple vans and commercial vehicles. Hyundai primarily manufactures in South Korea and America, with other factories and manufacturing plants located in Russia, Egypt, Turkey and India.
Infiniti
Founded in 1989, Japanese brand Infiniti operates as a subsidiary of Nissan, and covers the hatchback, sedan and SUV markets, with vehicles primarily manufactured across multiple locations in Japan, with some factories in America used for select models. However, parent company Nissan announced that Infiniti models will no longer be sold from late 2020 onwards, although current Infiniti owners can still have their cars serviced in Australia.
Isuzu

Primarily known for its commercial vehicles, Japanese brand Isuzu also offers the D-Max utility and MU-X SUV in the Australian market. Isuzu vehicles are primarily manufactured in Japan, with factories and plants located globally to service local areas and industries, with Isuzu engines used in other vehicles, such as General Motors.
Jaguar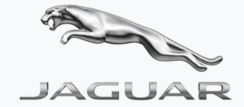 One of the many luxury brands to come out of England, Jaguar was founded in 1935, and is currently under ownership of Tata Motors. In Australia, the F-Pace, E-Pace, I-Pace, F-Type, XE and XF sedans are available for purchase, with Jaguar models primarily manufactured in England, with plants and factories also found in India, South America and Asia.
Jeep

An American brand that currently operates under the Fiat Chrysler Automobile banner, Jeep has been around since 1943, and offers the Wrangler, Grand Cherokee, Compass and Gladiator SUV and 4WD models for those looking to either stick to the bitumen or venture off-road. Jeep primarily manufactures in both North and South America, with other factories located in India and Korea to service local markets.
Kia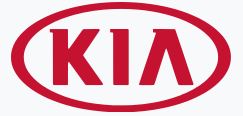 A South Korean brand founded in 1944, Kia is currently partly-owned by Hyundai, but still operates separately from its motoring rival. In the Australian market, Kia offers the Picanto and Rio small cars, the Cerato sedan, the Seltos, Sportage and Sorento SUV, the Carnvial people mover, Niro electric vehicle and the Stinger sports car for motorists to choose from. The majority of Kia's manufacturing currently takes place in South Korea.
Lamborghini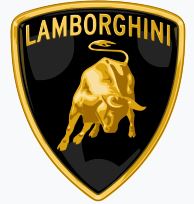 One of the most well-known sports cars, Italian manufacturer Lamborghini was founded back in 1963 and has a strong heritage in racing circuits. In Australia, the Lamborghini Aventador, Huracan and Urus models are all available for purchase. Owned by Audi, which in turn is owned by the Volkswagen Group, Lamborghini manufacturers the majority of its cars in Italy.
Land Rover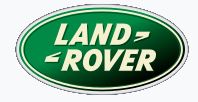 Currently operating as a subsidiary of Jaguar, British brand Land Rover has been operating since 1948, with the brand currently offering the Range Rover, Discovery and Defender SUVs for Aussie motorists. Land Rovers are currently manufactured in England, China, India and Brazil.
LDV

LDV is a Chinese brand operating under the larger SAIC Motors Group, with the majority of all LDV models additionally manufactured in China as well. In Australia, LDV offers the D90 SUV, T60 utility as well as a variety of vans and commercial vehicles, including the G10 and V80.
Lexus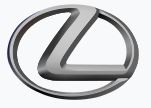 Founded in 1989, luxury brand Lexus was also founded out of Toyota, with the brand still operating under Toyota ownership. In Australia, the Lexus lineup includes the UX, NX and RX SUVs, IS, ES and LS sedans, RC and LC coupes, RC F performance vehicle for motorists to choose from. The majority of Lexus' manufacturing takes place in various regions of Japan, with select plants also located in Asia and Northern America.
Lotus

A British sports car brand, Lotus was founded in 1948 as a small racing circuit brand. Today the brand operates globally as part of Chinese brand Geely, which also owns car brands such as Volvo. In Australia, Lotus sells the Evija, Elise, Exige and Evora models, all of which are two-door sport coupes. Lotus models are primarily manufactured in England, but may potentially move to manufacturing plants in China in the near future.
Maserati

An Italian luxury sports car brand, Maserati was founded in 1914, with its heritage and founding years focused on racing cars. Maserati offers a lineup consisting of the Ghibli and Quanttroporte sedans, the Levante SUV, the convertible GranCabrio alongside the flagship GranTurismo in the Australian market. Currently, Maserati is owned by Fiat Chrysler Automobiles, with all Maserati models manufactured out of Italy.
Mazda

A popular brand on Aussie roads, Mazda is a Japanese brand founded in 1920, with its original focus on three-wheeled trucks, before opting for the traditional four-wheel vehicle market. In Australia, Mazda offers a wide variety of vehicles, including the small Mazda 2, Mazda 3 and Mazda 6 sedans, as well as the Mazda MX-30, CX-3, CX-30, CX-5, CX-8 and CX-9 SUVs, along with the sporty MX-5 and BT-50 utility. Despite being a global brand, Mazda primarily manufactures in Japan, with plants and facilities also located in Thailand, Vietnam, Russia, China, Mexico and Malaysia to service local markets.
McLaren

A British brand, McLaren may be more well known for its F1 arm, but still provides a number of powerful street models for motorists to choose from. Founded in 1985, McLaren currently offers the GT, 600, 570, 540 and 720 models, along with limited edition models like the Elva, Senna and Speedtail. The majority of McLaren's lineup is manufactured in its primary facility in England.
Mercedes-Benz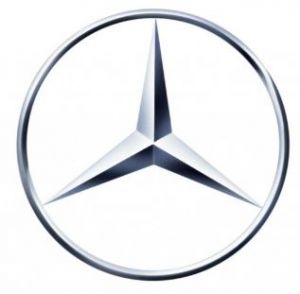 A German luxury brand, Mercedes-Benz – otherwise simply known as Mercedes – was founded back in 1926, and offers a wide variety of sedan and SUV models, alongside its AMG high-performance models. Aussie motorists can choose from the A-Class and B-Class hatch models, as well as the C-Class, E-Class and S-Class sedans and wagons, with the sporty CL coupés also available. Mercedes additionally offers the V-Class van and a strong SUV lineup, which includes the GL range and the G-Wagon. Mercedes-Benz primarily manufactures out of its German headquarters, but additionally operates out of 20 other countries for global production.
MG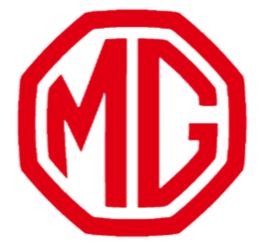 Experiencing a recent resurgence over recent years, British brand MG was founded in the 1920s and quickly became famous for its open two-seater sports cars and large engines. Currently owned by Chinese manufacturer SAIC Motors, MG's offering to Australian motorists primarily consists of SUV models, including the HS, ZS T, ZS and MG3, with production assemblies located in China and Thailand.
Mini
A British brand founded in 1969, Mini now operates under BMW, with a number of models available in Australia, including the classic Mini Hatch, the larger Countryman, sleeker Clubman or the Convertible. Mini manufactures its models in primarily England as well as the Netherlands.
Mitsubishi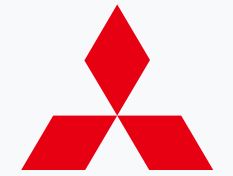 Originally founded in 1870, Mitsubishi didn't start manufacturing cars until 1917, with the Japanese brand today focusing more on its SUV range, discontinuing the popular Lancer model in 2017. Currently, Mitsubishi offers the Mirage hatch, ASX, Eclipse Cross and Outlander SUVs, with the Pajero, Triton and Express van also available. Mitsubishi focusses the majority of its manufacturing in Japan and America.
Nissan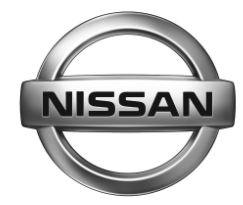 Founded in 1933, Japanese brand Nissan is one of the largest automotive manufacturers globally, and another brand to focus on its SUV range rather than small cars and sedans. The Australian market home to the Juke, Qashqai and X-Trail SUVs, Pathfinder and Patrol 4WDs, Navara utility, sporty 370Z and GT-R, along with the electric Leaf. Nissan primarily manufacturers its range out of multiple plants in Japan, America and Mexico, with smaller plants operating to service local markets.
Opel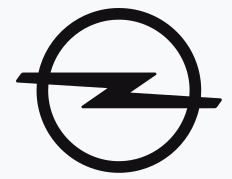 A German brand, Opel currently operates under the Groupe PSA banner, alongside brands including Citroën and Peugeot. Previously owned by General Motors, Opel was sold under the Holden badge in Australia until it was sold to Groupe PSA. However, new Opel models are not available for purchase in Australia.
Peugeot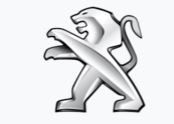 Originally founded in 1810 before establishing itself as an automotive company in 1896, French brand Peugeot currently operates under Groupe PSA. In Australia, Peugeot sells a variety of models, including the 308 hatch, the 508 sedan, the 2008, 3008 and 5008 SUV, along with the Partner, Expert and Boxer van. Peugeot primarily manufacturers in France and Spain, with various plants located in Brazil, Portugal and Algeria.
Porsche

Known for its high-performance sports car, German brand Porsche was founded in 1931, with the brand also heavily involved in racing circuits. In Australia, Porsche's 718, 911, Taycan and Panamera sports models are available. The Macan and Cayenne SUV can also be purchased. Porsche manufacturers all models in Stuttgart, Germany, where the first Porsche was manufactured.
Proton

Founded in 1983, Malaysian brand Proton is partly owned by Geely, which owns other automotive brands such as Lotus and Volvo. Currently, new Proton cars are not available in Australia, although a potential re-launch in the future has been hinted by parent company Geely.
Renault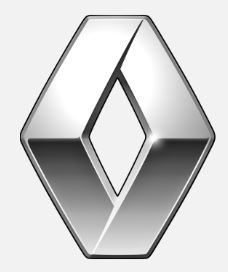 A French brand, Renault was founded in 1899, and has a heritage in all forms of automobiles and transport, including manufacturing tractors, aircraft and autorail vehicles. Today, Renault offers the Australian market a variety of models, including the Captur, Arkana and Koleos SUV, the Megane R.S small cars, alongside the Kangoo, Trafic, Master Bus and Master Van commercial van lineup. Renault primarily manufactures its models in France and Spain.
Rolls Royce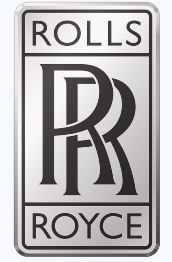 Arguably the brand of luxury, Rolls Royce is a British brand owned by BMW. Founded back in 1998, the Australian market is home to the Phantom, Ghost, Wraith, Cullinan SUV and Dawn convertible. All Rolls Royce models manufactured in England.
Saab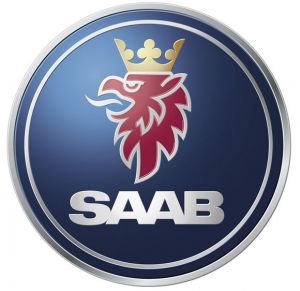 Saab was a Swedish car manufacturer, founded back in 1945. However, Saab went bankrupt in 2011 and was officially closed in 2012, with only second-hand models currently available in Australia.
ŠKODA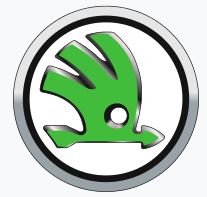 ŠKODA is an automobile brand from the Czech Republic, founded in 1895 but currently operating as a subsidiary of the Volkswagen Group. ŠKODA sells the small Fabia and Scala, along with the Octavia and Superb sedans, in addition to the Kamiq, Kodiaq and Karoq SUVs in Australia. ŠKODA car models are primarily manufactured in the Czech Republic, although some are manufactured out of Volkswagen plants in India, Russia and China.
Smart

Founded in 1994, Smart cars are recognisable as being one of the smallest roadworthy cars available for purchase, and is currently jointly-owned by Chinese brand Geely as well as Daimler AG (the brand also in charge of Mercedes-Benz). However, Smart cars withdrew from the market in 2015 and can no longer be purchased in Australia.
SsangYong
A South Korean brand, SsangYong was founded in 1954, and currently operates under Indian company Mahindra & Mahindra Limited, which operates in the domestic Indian automobile market. In Australian markets, SsangYong's lineup consists of the Koranda and Rexton SUV, along with the Musso utility, with manufacturing primarily undertaken in South Korea, with other manufacturing plants located in India.
Subaru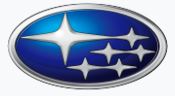 Founded in 1953, Japanese brand Subaru has a wide range of vehicles to choose from in the Australian market, including the Impreza and WRX sedan and hatch models, the BRZ sports coupe as well as the XV, Forester and Outback SUVs, with select models also available as a hybrid model. Subaru primarily manufactures in Japan and North America, with factories also located in Thailand.
Suzuki

Another Japanese brand popular in Australia, Suzuki was founded back in 1909 as a weaving loom manufacturer, before expanding into vehicles in the late 1930s. Currently, Suzuki offers the Swift, Baleno, Ignis, S-Cross, Vitara and Jimny to Australian audiences, along with motorbikes and watercraft engines. Suzuki primarily manufactures out of its plants in Japan, America and India.
Tesla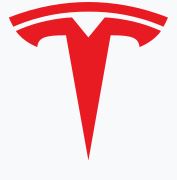 Founded in 2003 as Tesla Motors, the American brand is today known as Tesla Inc. and currently offers the Model S, Model 3 and Model X for Australian motorists, with a Model Y set for release in the near future. Tesla models are primarily manufactured in America, with showrooms and service centres located in Europe, the Middle East and Asia.
Toyota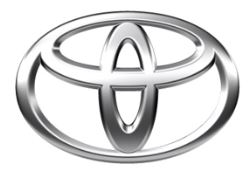 Founded in 1937, Toyota is one of the largest automotive brands in the world. It offers the Yaris, Corolla, Camry and Prius in the hatch and sedan range, the GR Supra sports models. The brand also produces the C-HR, RAV4, Kluger, Fortuner, Prado and LandCruiser in the SUV and 4WD range. Toyota additionally sells the Hilux, Granvia and Hiace utility and van models. Toyota primarily manufactures in America, Japan and Mexico, with other factories located in Belgium, Brazil, Poland and South Africa.
Volkswagen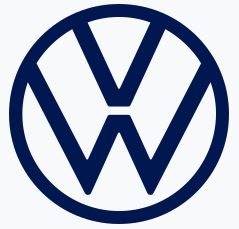 Founded in 1937, Volkswagen, otherwise known as simply VW, is a German brand that operates under the Volkswagen Group alongside other brands such as Audi, Bentley and Lamborghini. In Australia, VW offers the Golf and Polo hatch, Passat and Arteon sedan, T-Cross, T-Roc, Touareg and Tiguan SUV, Amarok utility, as well as the Caddy, Multivan and Transporter vans for commercial use. VW primarily still manufacture models in Germany, with other manufacturing plants located in Brazil, China, India, Russia, France, Spain, as well as additional factories to service local markets.
Volvo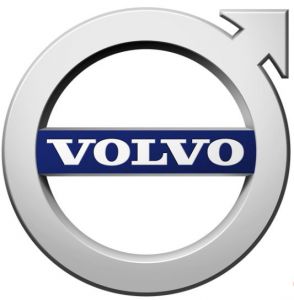 Founded in 1927, Swedish brand Volvo operates in a variety of automotive circles, including trucks, buses, construction and marine vehicles, along with passenger cars. In Australia, Volvo offers the S60 sedan, V60 wagon, as well as the XC SUV range. Majority of Volvo's production is located in Sweden, China and Belgium.
Does it matter if your car is foreign-made?
A new car is hefty purchase to make. So, it's understandable that many are worried about driving away with a lemon. And with a shiny new car often seen as a symbol of wealth and/or success, many can feel pressured into going with what badge is on the grill rather than the inner workings of the car itself.
Given there's plenty of competition in Australia, motorists may find that brands that were considered to be less than desirable a few years back may be exactly what you want out of a car now. As a result, it's best to look into all of your options when it comes to buying a new car, including test driving models and looking into warranties and guarantees to ensure the wheels keep turning. If you're looking to see what the most popular selling cars are in Australia, check out our guides on top selling cars, SUVs and utes.

Picture credit: Sergey Ryzhov/shutterstock.com