Nescafe Dolce Gusto is Nestlé's answer to the growing competition in the coffee pod/capsule market.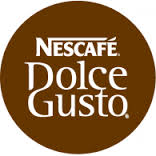 A market which, in Australia, is very popular. Canstar Blue's recent research of 865 Australian adults found that the majority (53%) even prefer the coffee they make using their espresso machine to those they buy from a café. The Dolce Gusto does have one other advantage, too, in the fact that it can make cold drinks as well as hot ones.
A brief history of the company
The Nestle Company itself began in the 1860s selling milk-based baby formula which quickly diversified into food for the old and infirm; Nestle condensed milk and chocolate soon followed.
By 1906, Nestle were exporting a great deal of products to Australia, so much so that they set up a business specifically for us.
In 1930 Nestle developed instant coffee at the initiative of the Brazilian government, and it came about as a solution to preserving the surplus of coffee in Brazil. This brand new product was introduced under the brand name Nescafe in 1938.
This innovation was followed on by freeze-dried coffee brand Nescafe Gold.
Its range of Dolce Gusto coffee machines has been around since 2006, with the introduction of the Melody series. It was very basic, and many improvements have been made on the original machine over the various series of coffee machines that have succeeded it.
Other coffee machine brands we rated
Canstar Blue commissions Colmar Brunton to regularly survey Australian consumers across a range of categories to measure and track customer satisfaction. The outcomes reported are the results from customers within the survey group who had purchased and used an espresso machine within the last three years.
The other coffee machine brands in this year's survey are:
Expressi
De'Longhi
Nespresso
Sunbeam
Breville
Caffitaly