ALDI Small Appliances Review
ALDI is well-known for its Special Buys, which features and showcases a number of essential household appliances at specific times of the year for shoppers to snap up at a bargain price. Here are a number of small appliances that you can potentially fill your kitchen with the next time the ALDI Special Buys rolls around.
ALDI Small Appliances
We've listed small appliances that have previously been sold at ALDI to give you a rough idea of what prices and features to expect.
ALDI Slow Cooker: $19.99
ALDI Sandwich Press: $29.99
ALDI Waffle Maker: $29.99
ALDI Kettle: $39.99
ALDI Toaster: $49.99
ALDI Pressure Cooker: $69.99
ALDI Blender: $99.99
ALDI Air Fryer: $129
Let's dive into the specs and features.
 
ALDI Slow Cooker
ALDI's 3L slow cooker retails for $19.99. It features a glass lid with a plastic knob, along with two side handles, a wraparound cooking element and an indicator light to let you know when it's on. There are three heat settings including high, low and keep warm. Its ceramic cooking bowl isn't dishwasher safe but provides up to 3L of capacity for all your slow cooking needs. It comes a one-year warranty for peace of mind.
Price: $19.99 (Special Buys, July 2018)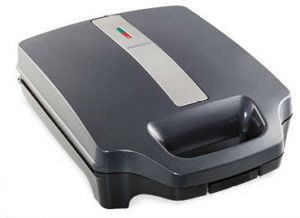 ALDI Sandwich Press
ALDI's Deep Sandwich maker retails for $29.99. It's designed with non-stick deep fill plates with enough capacity for four sandwiches. It also cuts and seals edges to ensure that you don't lose your lunch before you get a chance to eat it. It typically makes an appearance once a year with stocks being limited, so you'll have to keep an eye on ALDI's catalogue to check when in it's back in stores. This unit also comes with a one-year warranty.
Price: $29.99 (Special Buys, August 2018)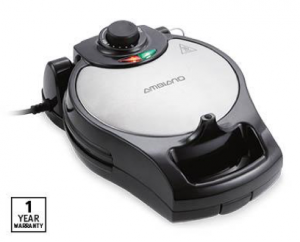 ALDI Waffle Maker
If you're looking to step up your breakfast game or whip up a fancy dessert, you might like to consider a waffle maker. ALDI's waffle maker features nonstick plates with four easy-to-cut sections. It has a 180° flip design for even cooking, and an adjustable temperature control. Similar to other small appliances from ALDI, expect a one-year warranty on this unit.
Price: $29.99 (Special Buys, August 2018)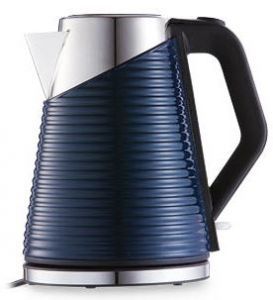 ALDI Kettle
ALDI has offered a range of kettles throughout the years in its middle aisles, one of which is this 1.5L kettle, which has been available in two colour options – white or black. In terms of design, it features a concealed heating element, a push-button lid, water level indicator and a 360° cordless base with cord storage for ease of use. This kettle retails for $39.99 and comes with a three-year warranty.
Price: $39.99 (Special Buys, August 2018)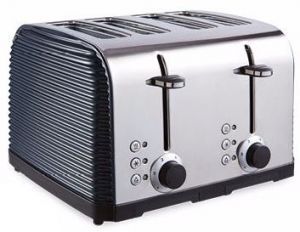 ALDI Toaster
Toast is a breakfast staple, and if you have plenty of mouths to feed in the morning, you might like to consider ALDI's 4-slice toaster. It comes in two different colours – black and white – and is designed with a removable crumb tray to help with maintenance. With this model, you'll find most of your standard features you'd expect from a toaster such as cancel, reheat and defrost settings. It also has adjustable browning controls, self-centering bread slots and an anti-jam function with an extra high lift option to help get the toast out. It retails for $49.99 and comes with a three-year warranty.
Price: $49.99 (Special Buys, August 2018)

ALDI Pressure cooker
Pressure cookers are handy kitchen appliances for cooking food quickly with steam pressure. ALDI offers a 5.5L Pressure Cooker with 10 pre-programmed cooking modes for just $69.99. It also has an automatic shut off system, which will turn the unit off once the food is done, plus a quick lock lid. This unit, similar to others within the lineup, has a three-year warranty for peace of mind.
Price: $69.99 (Special Buys, September 2018)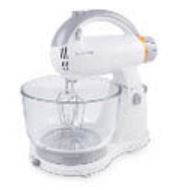 ALDI Mixer
ALDI has also featured a few mixers in its Special Buys from different brands including Stirling and Ambiano. If you're looking for a mixer on a budget to help you with cooking and baking, then ALDI might be for you. Its stand mixer features a glass bowl with a quick-release button. In June 2018, it retailed for about $70, which sits in the mid-price category for mixers.
Price: $69.99 (Special Buys, June 2018)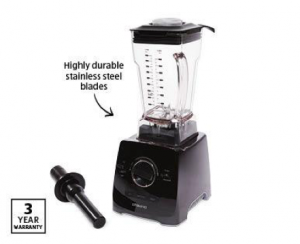 ALDI Blender
Whether you're making a breakfast smoothie, soups or sauces, a blender is a handy tool in the kitchen. ALDI's 2L Professional Blender comes equipped with a 31,000 RPM spin speed, six stainless steel blades with variable speed control as well as a pulse setting. Other operating functions include crushing and smoothie blending. In terms of design, it features a tritan BPA-free jug and non-slip rubber feet for stability, and also comes with a tamper and measuring cup.
Price: $99.99 (Special Buys, September 2018)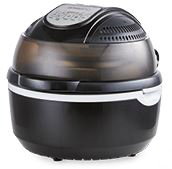 ALDI Air fryer
ALDI has previously featured an air fryer amongst its Special Buys. This model has 10L of cooking capacity and 1300W of heating power. It's equipped with an LED display, digital control panel, plus a Halogen infrared heating system with a 360° rotation system to help cook food evenly. It has a 60 minute adjustable timer and an adjustable temperature control of up to 230°C, with six different cooking programs to choose from. There's also a double layer viewing window with a lid lock for safety. It comes with a number of accessories including a grill pan, rolling cage, tongs, dual rack, skewer rack, rotisserie spindle and forks. It has a three-year warranty and two colour options to choose from – black or white.
Price: $129 (Special Buys, March 2019)
Are ALDI small appliances worth the money?
ALDI has done well in our ratings previously but it has also had its downfalls. As with most appliances, you get what you pay for, so this budget friendly-retailer might be a bit of a mixed bag, depending on what you want out of your appliances. Nevertheless, the range on offer is quite extensive, whether you're looking for a new kettle, toaster or a slow cooker, plus you can simply pick it up while grabbing your groceries! Most come with basic functionality but are aimed to get the job done without any extra bells and whistles. So, if you're not looking for anything fancy, you might like to keep ALDI in mind.
However, with ALDI, it's not just about if something is worth the money, it's also about whether you can actually get in store in time to buy it with limited stock available. As with most ALDI Special Buys, you'll have to keep an eye out on its catalogue to get your hands on one of its appliances, and even have to line up early to not miss out!
About the author of this page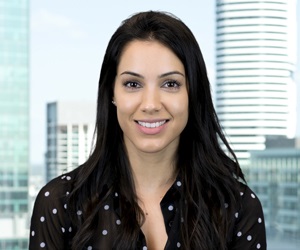 This report was written by Canstar Blue's Home & Lifestyle Content Lead, Megan Birot. She's an expert on household appliances, health & beauty products, as well as all things grocery and shopping. When she's not writing up our research-based ratings reports, Megan spends her time helping consumers make better purchase decisions, whether it's at the supermarket, other retailers, or online, highlighting the best deals and flagging anything you need to be aware of.