ALDI Vacuum Cleaners Review
When it comes to vacuuming your home, you likely fall into one of two groups of consumers – those who spend the big bucks on big-name brands in the hope of superior performance, or those happy to buy a cheaper vacuum because you know it will still do a reasonable job. If you fall into the latter category, you'll be interested in this review of ALDI vacuum cleaners.
There are three different cheap vacuum cleaners headed to ALDI's Special Buys middle aisle this week (from Saturday, 21 January):
Handheld Vacuum Cleaner – $34.99
ALDI Multi-Cyclonic Vacuum – $89.99
2-in-1 Cordless Vacuum Cleaner – $99.99
ALDI will also be slinging an ultrasonic cleaner designed for cleaning jewellery, waterproof watches, and silverware for $34.99, a handheld steam cleaner for $29.99, and a fabric shaver lint remover for $9.99, as well as mops, brooms, and microfiber window cleaners to use with ALDI's well-established range of home cleaning products. If you 'have to have' everything ALDI – or are just looking for a budget vacuum – you might want to dash in and scoop up a Special Buy before the limited run is all gone. These vacuums tend to come and go from ALDI stores throughout the year.
Let's review each ALDI vacuum cleaner individually to help you decide which may be best for your home and budget.

ALDI Portable Vacuum Cleaner – $34.99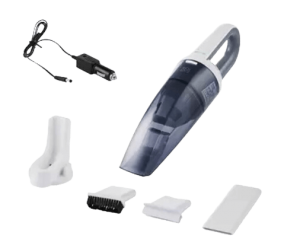 For picking up random messes without lugging out the full unit, portable vacuum cleaners can be a handy tool to have around. ALDI's Portable Vacuum CleanerT is a nifty little tool to clean small spaces like cars, cots, and in-between couch cushions. It offers up to 22 minutes of vacuum power from a full charge, or up to 30 minutes if you use the eco setting. The beauty of this model is that it offers both wet and dry cleaning with a 400ml dust capacity and 150ml water capacity. It also comes with various accessories to make it all-terrain, including a car charger, a charging station, an upholstery brush, a wet suction nozzle, and a crevice nozzle.
Our verdict: This Easy Home (a trademark brand) portable vacuum offers more functionality than Kmart's $49 Wet & Dry Hand Vacuum for a fraction of the price. It's a yes!
---
You may also be interested in:
---
ALDI Multi-Cyclonic Vacuum – $89.99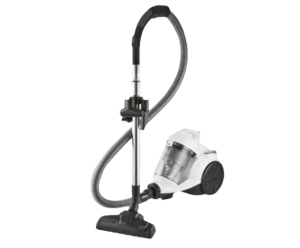 Whether you've got big cleaning jobs to do or just want to blast through dirt with a bit more power than a stick model, ALDI's bagless multi-cyclonic vacuum can help. It features a 2.5L dustbin with a carry handle, a 90cm telescopic tube with its own storage ring for attachments and accessories, and an efficient particulate air filter (EPA) and washable filter.
Our verdict: By all reports, his vacuum performs admirably (for the price) on both carpets and hard floors. We're not saying it's a Dyson, but it does the job and it will last you a couple of years if you look after it properly. The downside of a bagless vacuum is that you'll have to periodically clean the dustbin to keep it performing at its best. However, you'll save money not replacing dust bags every few weeks, which also reduces your environmental impact, so we say it's a win.
ALDI 2-in-1 Cordless Vacuum Cleaner – $99.99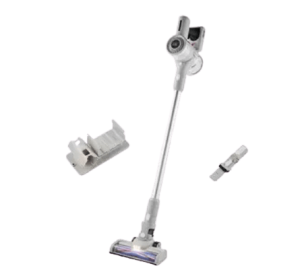 ALDI's stick vacuum is only $10 more than the barrel vacuum at $99.99, which is not too shabby. Cordless stick vacuums tend to be preferred for smaller spaces, spot cleaning, or where cleaning needs are a bit less intense. The ALDI 2-in-1 model features cyclone technology and two speed settings to blast through hard floors. It has a handle that can fold to reach underneath furniture, using a rolling hinge so it's not as awkward to get those dust bunnies under the couch. The headlights also help spot anything you've missed beneath the couch and can swivel 180⁰ to get in around those chair legs. As with the rest of the ALDI vacuum cleaner range, it's bagless, with a collection container designed to be easy to empty. Accessories include a motorised floor brush, a 2-in-1 crevice nozzle, a wall mount, and an aluminium tube. This model comes with a washable HEPA filter. The lithium battery takes about four to five hours to fully charge, which offers 30 minutes of vacuuming time.
Our verdict: This stick vacuum works fine on hard floors, but not on carpets unless you make several passes which is not the point of vacumming. As one online reviewer described it, this vacuum wouldn't suck the skin off a warm cup of milk. We'll leave it there.

Are ALDI vacuum cleaners worth the money?
For those hoping to score a bargain, ALDI offers a number of vacuum options with most costing under $100. However, stocks are limited and ALDI vacuums are only available at certain times of the year, so you'll have to keep an eye on ALDI's catalogue to check when they will be back in stores. While price is an important factor to consider, it's also important to give some thought to your vacuum requirements as you generally get what you pay for with vacuum cleaners.
To see what vacuum cleaner brands are keeping Aussies happy, you might like to check out our online ratings via the link below.
Vacuum Cleaner Reviews & Ratings
Meet our consumer experts
---
Megan Birot: Home & Lifestyle Editor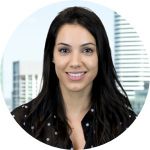 Megan is Canstar Blue's Home & Lifestyle Editor, leading the team that focuses on consumer products and services, ranging from supermarkets and groceries to home and personal appliances and retail stores. She interprets Canstar Blue's bespoke research on the thousands of brands that we compare, rate and review, to help shoppers make better purchasing decisions.
Samantha Howse: Consumer Research Specialist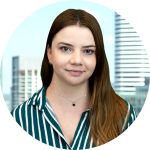 Samantha Howse is Canstar Blue's Consumer Research Specialist, coordinating the consumer research program behind our customer satisfaction awards across Canstar and Canstar Blue in Australia and New Zealand. Sam has earned a Bachelor of Business (Marketing) from Griffith University and, with seven years in market research and 2 years in marketing, she is experienced in survey design, implementation and analysis, coupled with an understanding of marketing principles and best practice.