Review of Kmart vacuum cleaners
Kmart has gone from strength to strength recently. With the low-cost homewares and clothing comes Kmart's Homemaker appliance brand, including everything from cheap
microwaves
to
vacuum cleaners
and plenty more in between. In fact, when it comes to vacuums in particular, Kmart has earned an incredible reputation for delivering great quality at rock bottom prices. Are Kmart's vacuum cleaners really better than Dyson's? Make up your own mind as Canstar Blue reviews Kmart vacuum cleaners.
Kmart Homemaker Vacuum Cleaners
Kmart has a large range of Homemaker vacuum cleaners, with nine different models to choose from, whether your preference is bagged or bagless, or whether you're looking for a handheld, stick or upright appliance. It's the upright model which has attracted so much fanfare in recent times, with the $89 vacuum claimed to deliver cleaning results equal to, or even superior than, the big brands costing hundreds of dollars. These are not claims made by Kmart, but by many happy customers across Australia. More on this shortly, but for now, here is the full list of Kmart vacuum cleaners by standard prices:
12V Wet and Dry – $12
Corded Stick Vacuum – $29
Rechargeable Handheld – $39
2000W Bagless Cylinder – $48
2000W Bagged Vacuum – $55
Cordless Stick Vacuum – $59
2200W Bagless Vacuum – $75
1200W Upright Vacuum – $89
2400W Bagless Cylinder – $99
Let's now review each vacuum individually to help you pick the one that's best for your home and budget.
Homemaker Wet and Dry Vacuum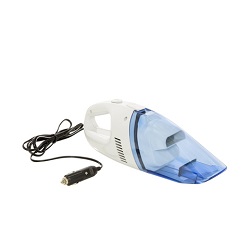 The 12V 'Wet and Dry' vacuum from Kmart is a handheld unit and is designed to be plugged into the cigarette lighter socket of your car. For just $12 it's a handy accessory for car trips with the kids or pets that can cause all kinds of messy mayhem. It comes with a snouted attachment for reaching those nooks and crannies, such as under the seats, in door pockets and so on. It also has a handy removable dust collector, which makes it easy to dispose of your dirty findings. Remember that McDonald's pickle little Jimmy threw down the side of his seat? Yeah, it's unpleasant. For just $12 this could be a cheap and handy addition to your car boot
Homemaker Handheld Rechargeable Vacuum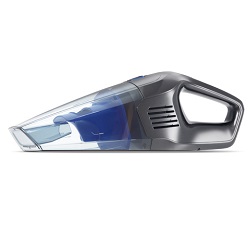 Like the 12V model above, Kmart's handheld cordless vacuum is for odd jobs around the home and presents a great option for when you're washing and vacuuming the car. It can handle wet and dry waste, and boasts a 15 minute run time when fully charged. This makes it ideal for spills and a quick whip-around of the car to spruce it up. It has a compact, snouted design for getting into those nooks and hard-to-reach spaces, and at just $39 it's a cheap, convenient option for smaller jobs.
You may also be interested in:
Homemaker Stick Vacuums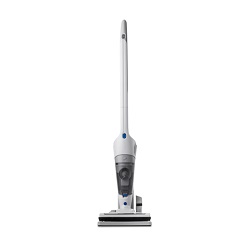 Stick vacuums are all the rage these days, and Kmart produces both a corded and cordless variety. For the cordless variety (pictured), you'll pay extra for the privilege. The corded model comes in at just $29 and is simple in design and somewhat light on features. It comes with a 600W motor and a crevice tool for those nooks. As the '2 in 1' moniker may suggest, it also doubles as a handheld vacuum for portability. It stands at 1.1m high, making it convenient for those with bad backs and the like.
The cordless model is much the same but costs about twice as much. For double the price you get a battery-operated unit, which claims up to 20 minutes of run time from a single charge. While this is unlikely enough for a larger home, it would be more than sufficient for an isolated mess or a single room. It comes with a power indicator so you know how much time you have left.
Homemaker Upright Vacuum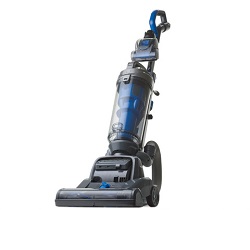 This upright vacuum looks like an absolutely mean machine and certainly has the clout to back it up. It features a duster capacity of 1.3L and comes with a pet hair turbo brush for getting Pooch's stubborn hair out of the couch. It boasts a 1200W motor and 3-in-1 accessory for specific applications. It also has a switch that makes it gentler on carpets, and contains a HEPA filter so you don't suffocate or suffer from allergies while doing the Sunday arvo vacuuming. At $89, it's one of the pricier units in the Homemaker vacuum line-up, but still very cheap compared to other major brands. In fact, as the video above mentions, this Kmart vacuum has started something of a cult, claimed to be as good as or even better than Dyson vacuum cleaners, but at a fraction of the price. Even if it's not quite at that level, the cheap price tag makes it incredibly appealing.
Buy Vacuum Cleaners at Appliances Online
Homemaker Bagged Vacuum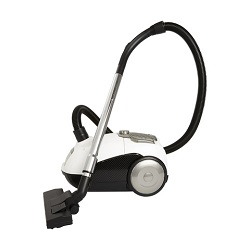 If you would rather bag it than risk going without, Kmart has produced a simple, yet powerful bagged vacuum cleaner. It features a 3.5L capacity so you likely won't have to change out the bag very often. It comes with a HEPA air outlet filter and a telescopic pole for easy, adjustable vacuuming. When the dust bag is nearly full it will also indicate so. It boasts 2000W of power, and costs just $55. Keep in mind you will have to keep purchasing compatible bags, but a set of five costs under $10.
You may also be interested in:
Homemaker Bagless Vacuums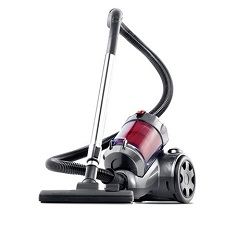 If bagless is more your style, Kmart produces three such models with dust capacities and motor power designating how much you pay. The cheapest model (pictured) comes in at just $48, and for that you'll get a 2.5L dust-catching capacity and a 2000W motor. For $75, you'll get 3L and 2200W, while for $99 you'll get 3.5L and 2400W. All feature 'multi cyclonic' power, an exhaust HEPA filter and turbo brushes for pet hair, as well as telescopic handles. These Kmart vacuums are generally light on features but do boast good power ratings and large capacities.
Should I go home with a Kmart vacuum cleaner?
Kmart's Homemaker brand focuses on cheap prices and basic functionality. With its vacuum cleaners especially, you won't particularly find any exciting features or funny gimmicks. Instead you'll get everything a vacuum probably should have – but with none of the filler. They feature powerful motors comparable to more expensive brands, but at cheap prices.
All vacuums cost under $100, and perhaps the standout variety is the bagless kind, with cyclonic power and big power levels for your sucking needs. While these are the dearer models in the range, they're still at class-leading prices. However, the cheap prices may not be enough to sway some Aussie consumers, as features and included accessories are pretty light. Kmart vacuums represent a cheap alternative, but you may pay for it in other areas. That said, with such cheap prices, you could replace your vacuum two or three times and still save money compared with buying an expensive model from the likes of Dyson. It's hard to find fault with Kmart's vacuums.
Vacuum Cleaner Reviews & Ratings
What do customers think about Kmart Vacuum Cleaners?
In 2017, Australian customers gave Kmart 3 out of 5 stars for Overall Customer Satisfaction for Vacuum Cleaners.
Kmart Vacuum Cleaners
Canstar Blue
Award:
Overall Satisfaction