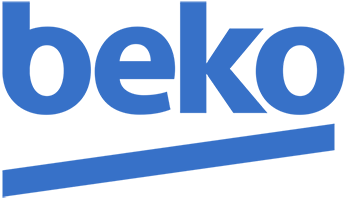 Beko Washing Machines Review
Beko is a Turkish whitegoods brand, claimed to be the second largest in Europe. It has a succinct range of washing machines, all in the front load category. Choosing the right washing machine for your home is not the easiest task with the number of brands in the market, so read on for all the specs and features of Beko washing machines to see if they're worthy of your consideration.
Beko Washing Machines
Beko washing machines sit in the mid-price bracket, starting out at $599 and maxing out at $1,700. The standard features you will find across the full Beko range include:
Pet Hair Removal: when selected it adds a pre-wash and additional rinsing step to the standard cycle in order to minimise pet hair on your laundry.
Wool Program: designed to wash delicate woollens gently and adjust the water level to ensure that fibres don't absorb too much water or become damaged/stretched over time.
Anti-Allergy+: specifically designed for babies and toddles as well as those with sensitive skin. It extends the washing time and applies extra rinse.
Sports Program: washes at 40°C and said to be ideal for lightly soiled synthetic/cotton blended active wear.
Fast+ Program: a button that can be pressed to shorten the length of any program by up to 55%.
Handwash: a gentle wash action, minimising agitation to avoid shrinking for delicate hand-wash materials, including silk and cashmere. This is claimed to decrease the water amount in order to reduce excess absorption that may stretch or damage clothing.
Beko BFL700W 7kg Front Load Washing Machine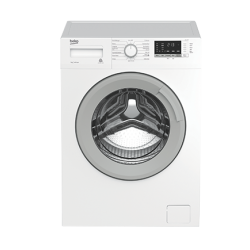 At the low-price end of the spectrum, this Beko washing machine features Aquawave Technology, which is a new design for the drum, paddle and door to improve the drying conditions. The 7kg capacity is ideal for 3-4 people. Its maximum spin speed is 1200 RPM and it has a 4.5 stars WELS water rating along with a 3 stars energy rating. According to the Standard Test, it uses $120.35 energy per year.
The Beko BFL700W washing machine is equipped with an LED digital display, remaining time indicator and liquid detergent door. There are 15 programs available including Prewash, Quick wash and Pet Hair Removal setting. You'll also have the option to pause the wash and delay the start time. Safety features include auto balance, child lock, overflow safety and automatic water safety system 'Watersafe+'.
Beko WMY7046LB2 7kg Front Load Washing Machine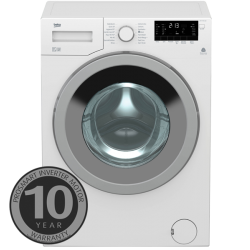 With this model, Beko boasts an extra-large door – 34cm in size – to help with loading and unloading of larger items such as bed linen and duvets. It also features the Aquawave drum technology as the above and a spin speed of 1400 RPM with 16 programs, which include:
Cool Hygiene 20°C: washes at 20°C yet is still claimed to provide a hygienic wash, explained in the video below. It's said to be tested and approved by an independent VDE Test Institute.
Daily Xpress Program: designed for slightly soiled garments, ideal for items that have only been warn once. It's claimed to wash full capacity laundry at 30°C in 28 minutes – but the program does also allow to alter the temperature between 0-90°
Quick 14 Program: If the Daily Xpress isn't quick enough for you, you also have the option to wash a 2kg load at 0-30°C in 14 minutes, ideal for those small amounts of clothing that is slightly soiled.
Similar to the model above, this allows for other programs such as Handwash, Quickwash, Delay Start, Cotton and Wool. It is designed with a time remaining display, lockable door and child lock for safety. It's a cold water only inlet washing machine type with a durable heater and a water pressure sensor.
Beko boasts a Pro-Smart Inverter Motor technology across most of its models, which is included with this machine. A difficult task of choosing the right washing machine is understanding these types of "innovations" that brands boast. Essentially what this is claimed to do is detect unbalanced loads and combine it with different wash motions to help increase efficiency and reliability by consuming less energy. Overall, it's rated 4.5 stars for its water efficiency and 4 stars for energy efficiency, ultimately costing you around $81.20 of energy per year.
Beko WMY8046LB2 8kg Front Load Washing Machine
The 8kg Beko washer has a similar design to the model above. It features the ProSmart Inverter Motor Technology, a spin speed of 1400 RPM and 16 in-built programs. It has a 4.5 stars WELS water rating and a 4 stars energy rating. The main difference is the load size – this uses 9L more water and 40kWh/year more energy. According to the standard test, it will cost you around $92.80 in energy per year for the extra space, which may be necessary if you do have a larger family.
Beko BFL8510MG 8.5kg Front Load Washing Machine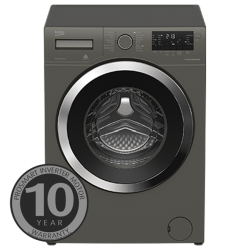 For an additional $100, you can gain an extra 0.5kg load capacity, which is ideal for a household of 4+ people. It's also a cold water only inlet washing machine type, similar to the model above. Along with the standard settings, the 8.5kg Beko washing machine features the 'Stain Expert' program, which is claimed to cope with 24 different types of stains. It further boasts the Cool Clean program that washes clothing at 20°C with the results of 40°C while also claiming to save up to 75% of energy. It has a 4 star energy rating and 4 star WELS water rating. It may cost you around $95.70 of energy per year.
Beko WMA8168LB1 8kg Front Load Washing Machine
This washing machine reaches the $1k mark and with this, it has several extra settings included. One is the Beko Steam Therapy program, which is aimed to eliminate odours from clothing using a 20 minute cycle. The program is also claimed to reduce ironing time by up to 43%. If you find your clothes needing some freshening up on occasion with limited time, you may like to consider this additional setting.
It further features an Auto Program to reduce the water level for smaller loads to help you save money. Additionally, is has a Memory function that allows easy access to the wash settings that you use most regularly. It's also equipped with the Watersafe+ safety feature but doesn't feature the Beko Pet Hair Removal program that you can find with other Beko models. It's a double water inlet type (cold and hot) and has a spin speed of 1600 RPM. It has a 5 stars WELS water rating but only a 3.5 stars energy rating, which can cost you up to $116 of energy per year.
Beko WMY9046LB2 9kg Front Load Washing Machine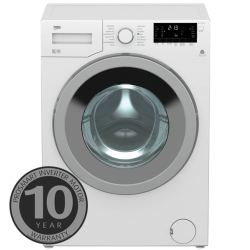 This is another model that boasts an extra-large door – 34 cm – for those bulky items. There are no less than 16 different wash programs available with this washer, but without the Beko Watersafe+ feature. It's a single (cold) water inlet washing machine type with a 4 star energy rating and 4.5 stars WELS water rating. It has a spin speed of 1400 RPM and can use approximately $104.40 of energy per year.
Beko WMY1048LB1 10kg Front Load Washing Machine
The largest washing machine in the Beko range is the 10kg front loader with a double water inlet. It features the Steam Therapy setting, Memory function and Auto Program that is available with several other Beko washing machines. It has a 4.5 stars WELS water rating and a 4 stars energy rating. Several auxiliary functions include the Prewash, Quick Wash and Extra Rinse options. It also has the Watersafe+ safety design but doesn't feature a specific pet hair removal setting. Nevertheless, with 1400 RPM and 16 other in-built programs, it may still be possible to remove pet hair without the specific setting.
Is a Beko washing machine a smart move?
There are several key aspects to consider when buying a new washing machine, including its capacity, noise level and safety features. It's also important to note the type of water connection the machine has – hot or cold. At the time of writing, Beko washing machines range from 7kg – 10kg, giving a number of options to suite your family size.
Standard features you will find across a number of brands include a fast wash setting, out-of-balance correction, auto sensing water levels and a memory program. Although not all Beko washing machines are equipped with these settings, the Beko 8kg WMA8168LB1 front loader does have these capabilities and is arguably the pick of the bunch.
Whether you're looking for the most efficient machine or one on a budget, it would be wise to consider the WELS water and energy ratings as they provide a helpful guide to how much money you will spend long term after the initial purchase cost of the machine itself. You might also like to check out online review and ratings – such as ours – to see how other washing machine brands compare across a number of categories, including value for money.
Front Load Washing Machine Reviews
*Prices taken from Appliances Online, correct as of December 2017
About the author of this page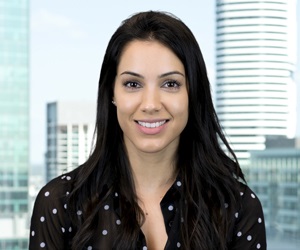 This report was written by Canstar Blue's Home & Lifestyle Content Lead, Megan Birot. She's an expert on household appliances, health & beauty products, as well as all things grocery and shopping. When she's not writing up our research-based ratings reports, Megan spends her time helping consumers make better purchase decisions, whether it's at the supermarket, other retailers, or online, highlighting the best deals and flagging anything you need to be aware of.