Fact Checked
Ever wondered what all those wash cycles on your washing machine actually do? You probably just use the same cycle for every wash, but you could be missing out on a superior and more efficient clean as a result. Those buttons are there for a reason, so Canstar Blue brings you a guide on what to expect from different wash programs and what you can put in, before we detail how much you can fit into a load and what water level to select.
Not all of the washing cycles featured below will be available with every washing machine, but getting a good understanding of what washing machines are capable of might just help inform your next purchase decision.
Wash cycles explained in this guide include:
Washing Machine Cycles
Bedding / Bulky / Heavy Cycle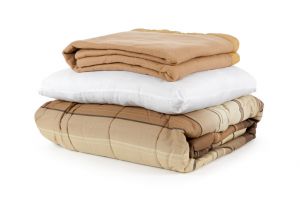 The purpose of this program is for washing a full capacity of heavily soiled clothes, not for everyday use. Although you can also use the Normal setting for this type of load, if you're washer is equipped with the Bulky option, opt for this cycle for increased levels of dirt removal.
How it cleans: This program typically starts with a soak, then medium-speed washing to keep all the washer balanced. To achieve the best result, it's recommended to only wash one kind of bedding per load. Use this for:
Heavy, big and bulky bedding
Sturdy and colourfast fabrics
Bedspreads, bedsheets and bedding covers
Blankets, comforters and rugs
Heavily soiled garments
Dark Garment / Colour Cycle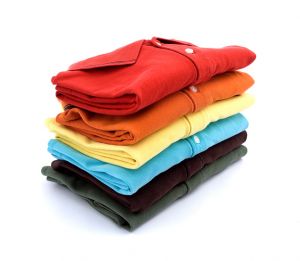 For coloured garments that might fade or bleed, such as deep reds and blues, you can select the colour cycle. It's also a suitable option for when the Normal setting might be too harsh. It's recommended to keep the loads separate – one for colours and one for darks.
How it cleans: This cycle provides a reduced spin speed and an additional rinse cycle to ensure your dark and coloured clothing is washed gently and rinsed thoroughly, keeping it in good condition and helping it to last longer. Use this cycle for:
Dark coloured garments
Brightly coloured garments
Delicate / Gentle / Hand Wash Cycle
The Delicate or Gentle cycle is slightly more ambiguous with no specific fabric necessarily requiring the delicate program other than washable silk or wool. However, there are many reasons to use this cycle, and there are specific garments that need the extra protection offered by the gentler wash. The Gentle program aims to limit the wear and tear on your clothes, plus helps to prevent shrinking and breakdown of material. It can, however, decrease the level of clean in some instances.
How it cleans: The delicate cycle uses a 'slow/slow' combination, meaning that the washing cycle uses a slow or lesser degree of agitation and the spin cycle uses a slow spin to extract water from laundry. The cycle is designed to be less abrasive, using less agitation, which you can use for:
Garments with appliques or sequins
Sheer fabrics such stockings, pantyhose and curtains (if specified as machine washable)
Items with weak fibres such as antique pieces or clothing with lace
Gym clothing
Undergarments and lingerie
Mixed fabric
Loosely woven items such as a loosely crotched baby blankets and sweaters
Silks, rayon, acrylics, viscose and other synthetics fibres
Anything that says "gentle wash" on the tag
Fast / Quick / Super Speed Cycle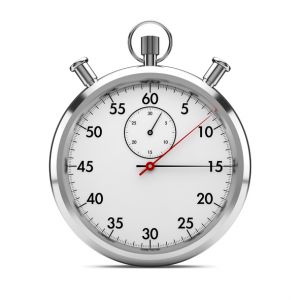 The fast cycle is designed for a small amount of lightly to normal soiled garments needed quickly. It's also ideal if you've accidently left your wet clothes in the washing machine for a period of time and they need a refresh. Typically, this program allows a load of just 1.5kg, which is equivalent to just one pair of jeans and two shirts. The fast cycle is different to a speed mode available on some washing machines, which allows you to alter other programs to make them quicker.
How it cleans: This program has a faster spin speed, which means it will dry quicker and generally can complete the full cycle in less than 30 minutes. It's recommended to use only half a dose of detergent to ensure the washing doesn't come out with excess residue. You can use this cycle for:
Normal / Regular/ Cotton Cycle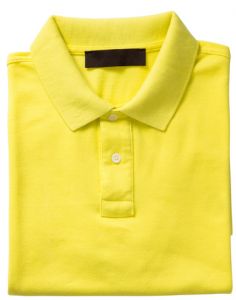 The regular wash is an all-rounder, designed for soiled, dirty, sweaty and typical loads. Whether the problem is a heavy amount of sweat, heavy staining, or heavy dirt, these loads require longer wash cycles and a significant amount of agitation.
How it cleans: It creates the longest cycle with the most agitation. Both the washing cycle and the spin cycle are fast. Use it for:
For most fabrics including cottons, linens, and normally soiled garments
Everyday items with sturdy fabrics including whites, sheets, towels, jeans, underwear and heavily soiled items.
Outdoor / Sport Cycle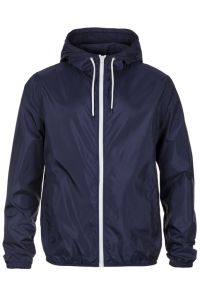 The outdoor wash cycle is for clothing designed with different types of material, like breathability and windproof or waterproof. Some washing machines have this specific cycle to minimise damage of those materials. If you're washer doesn't feature an outdoor program, alternative cycles include Delicate and Dark.
How it cleans: The cycle generally features special drum movements and low temperatures as taped seams are particularly at risk if the water temperature is too high. Use it for:
Water-proof items such as mountain clothing, skiwear and sportswear
Fabrics include functional technology finishes and fibres such as spandex, stretch and micro-fibre
Permanent Press / Synthetics Cycle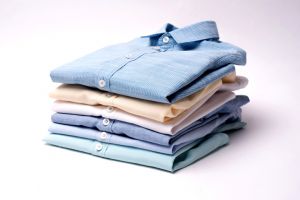 Permanent press is a milder version of the Cotton cycle, often with a lower temperature. This cycle is designed for fabrics that need the agitation of a Regular cycle, but the slow spin of the Delicate cycle as to not wrinkle clothes. It's recommended primarily for wash-and-wear, synthetic fabrics, and lightly to normally soiled garments. It's also a good option for items that wrinkle easily, such as dress shirts and pants, or if you want to preserve the finish on wrinkle-free items. An alternative cycle is Colour.
How it cleans: It uses a 'fast/slow' combination, producing the vigorous speed of the actual washing cycle and using a slow spin cycle. It's important to keep in mind the slow spin cycle doesn't extract as much water from the clothes but it does minimise wrinkling. By choosing a slower spin cycle, it also helps decrease the wear and tear of your clothes.
Moderately or lightly soiled items made of polyester (diolen, trevira), polyamide (perlon, nylon) or other similar blends
Clothes with synthetic fibres such as rayons, knits, polyesters and acetates
Items that wrinkle easily such as silk, linen, loosely woven cotton
Whites Cycle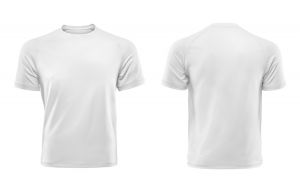 Besides the obvious whites, this cycle is for bleachable white fabrics. The program can be used with or without bleach.
How it cleans: Generally this cycle dispenses bleach at the correct time in the washing process and uses a vigorous cycle and spin. Use it for whites that need to stay white such as for:
White clothes including T-shirts, gym socks, underwear and white jeans
Table linens
Wool Cycle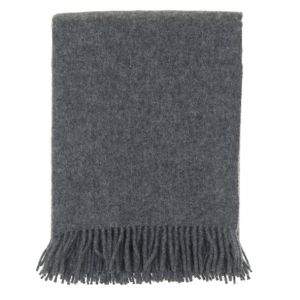 As the name suggests, this cycle is for your woollen garments. The specific wash action is designed to protect the wool fibres from shrinkage and distortion, giving you a very gentle clean overall. Generally, the program allows a load under 2kg. It's important that you do always check the label of your wool clothing and laundry to make sure it's suitable for a machine wash.
How it cleans: It provides a gentle wash using gentle cradling action with temperatures typically at 40°C or colder. It's recommended to use a neutral detergent for improved washing results and for improved care of the wool fibres. When to use it:
Woollen garments marked as machine or hand washable
Shop online now
Manual Selection
You can use the Cotton Cycle to customise your cycle to your laundry's requirements:
Choose the Regular/ Normal / Cotton Cycle
Press the Temp button to choose the temperature
Press the Rinse button to select the number of rinse cycles
Press the Spin button to select spin speed
Press the Delay End button if you wish to set the time the wash will finish (if available)
Press the Start/Pause button to start
Steam modes:
Some washing machines are equipped with a steam mode that drains water and spins the load at high speeds. It can be used for washing bulky items where the first spin didn't do the job. Clothes should be damp, not wet, when they come out of the washer. There are two different steam functions:
Steam refresh: can be used to remove odours from otherwise clean clothing. It's not an actual wash cycle, but designed to help rejuvenate items that have been in the back of your cupboard for a long time.
Steam sanitise: designed to kill off any bacteria in your clothing by using high heat. The more you wear and sweat in your clothes, the more they'll become a breeding ground for bacteria. However, the cycle can wear out fabrics and shorten the lifespan, so it's only recommended to be used sparingly.
Other modes:
Eco mode: designed for everyday items including shirts and underwear. It uses a low temperature Super Eco Wash cycle to ensure that you achieve perfect wash results while allowing for effective energy savings.
Rinse and Spin: can be used for loads that only need rinsing but not washed or to add a rinse if you've added fabric softener to a load. It can remove detergent residue and provide quick, light washing. As the name implies, it rinses clothes and spins them, ideal for swim suits and beach towels.
Washing Machine Settings
Load Capacity
Depending on the size of your washing machine – whether its 5kg, 7.5kg or 10kg – this figure describes the weight of the laundry you can put in. It refers to the weight of dry clothes not when they're wet! As a general guide, 1kg of laundry includes:
5 shirts, or
1 shirt + 1 pair of denim jeans, or
2 bath towels.
Multiplying this, a 7kg washer can wash roughly 35 shirts, or around 15 towels.
Shop online now
Temperature
When selecting a temperature, there are typically three options. It's highly recommended to follow the instructions given on the tags of your clothes. As a general rule of thumb:
Cold: use for items that might shrink or bleed dye including delicate, dark and bright items
Warm: use for man-made fibres, knits, jeans, sheets, towels and other linens
Hot: use to sanitise clothing for people with sensitive skin as well as baby clothes, cloth diapers, linens and athletic wear. It's also best for stain removal. However, keep in mind the hot setting could shrink, damage and fade some fabrics.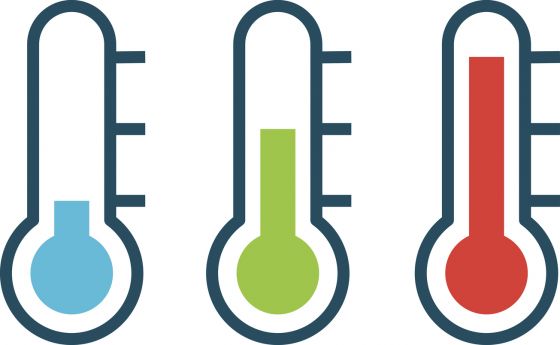 Energy Saving
Besides buying the most energy-efficient washing machine you can find, there are a few tips you can use to help save as much as possible. These include:
Washing a full load
Washing your laundry with cold water
Using the lowest water level possible for the load
Programing your wash with a high-spin speed
Typically, cold is the most energy-saving option because your washer doesn't need to use any extra energy to heat the water. Most machines don't pull from your home's hot water supply and instead heat up water on demand. While not all clothes can be cleaned with a cold wash, it's still one to keep in mind.
---
Other helpful guides:
---
Water Level
It's advised to match water levels and load size as closely as possible. Using too much water can result in poor washing results due to the lower detergent ratio. However, using too little water could cause poor rinsing as well as wrinkling and excessive wear on fabrics. As a guide you can use the following ratios:
So there you have it! Don't be afraid to press the other buttons on your washing machine as they're there for a reason. When in doubt, check the tag of your clothes.
Clothes Dryers Review & Ratings
Original Author: Veronika Hleborodova