Bosch Washing Machines Review
Washing machines are a long-term investment, so it pays to do your research before diving in. It can also pay to spend a little extra for a big name brand that delivers long-term reliability and performance. One of the biggest names in the world of front loader washing machines is Bosch. The German manufacturer is making a big impression in Australia with some of the most technologically-advanced washing machines around. Read on for Canstar Blue's review of Bosch washing machines and their features.
Bosch Washing Machines
When it comes to washing machines, Bosch deals exclusively in front loaders. However, the brand is also a household name when it comes to appliances like dishwashers and ovens. Like other leading brands of home appliances, Bosch originates from Germany, but unlike some of its compatriots – including Miele – its washing machines don't bring the same premium price tag. What you can generally expect is quality at a reasonable price.
Bosh washing machines start from a 7.5kg load capacity and climb up to 10kg, all suited for 4+ people. The ranges are separated under 'Serie 4', 'Serie 6' and 'Serie 8' model specifications and there's also a HomeProfessional flagship model. Beyond reliable clothes washing, Bosch also has a series of features that help make washing as painless as possible. Key features are:
'XxtraSanitary' technology: uses thermostat-controlled heating to raise the water temperature to 170-190°C to kill 99.9% of common bacteria in clothes.
'i-DOS' detergent dose dispensing technology: this times detergent release and calculates how much you need based on the load size and the amount of water that you are using. This helps to cut wastage and dial-in a better quality wash free of stains and detergent streaks.
'EcoSilence' Drive: uses powerful, permanent magnets – instead of carbon brushes – making the front load washing machine quieter than ever before. This is a common issue with front loaders, in that they can spin quite loudly.
'LoadSensor' technology: means you don't need to wait for a full load in order to be reasonably energy efficient. The washer senses how much laundry is in the machine and only uses as much detergent, water and energy as it needs for that specific amount.
'VarioPerfect' programs: that allow you to customise wash times using 50 per cent less energy. These washing programs can reduce cleaning time by 65 per cent. This is another common gripe with front loader washers in that the cycle time is too long compared to top loaders.
'SuperQuick' and 'PowerWash' cycle times: enable super quick washes in times of 15, 30 or 60 minutes.
'AntiVibration' side walls: regulate vibrations and provide greater stability, so even at full speed on a spin cycle, noise is minimised.
Bosch Serie 4 Washing Machines
Bosch (WAN22120AU) – 7.5kg washing machine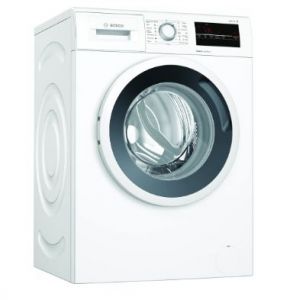 With the Serie 4 range from Bosch, expect 4.5 star WELS-rated water consumption, as well as a four-star energy consumption. You will also get a wash load capacity of 7.5kg and more than 10 programmable functions. It's boasted for its 'ActiveWater' technology that reduces the amount of water that is used and its maximum spin speed reaches 1100RPM. There is also a 2-year manufacturing warranty. According to the Standard Test, this Bosch model would result in electricity costs of $75.52 per year.
Bosch (WAN24120AU)– 8kg washing machine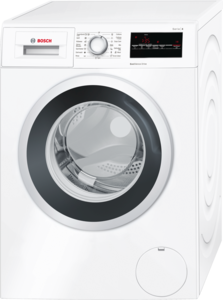 The dearer model in the Serie 4 Bosch range brings an additional 'VarioPerfect' function said to be able to reduce your laundry time by 65% and energy consumption by 50%. This model also has a drum speed of up to 1200RPM. These washers seem ideal for small households needing quick washing to suit their busy lifestyles. Think kids and school clothes! This model also fares better than the one above, in the energy efficiency stakes, boasting a 4.5 star rating, and the same for water efficiency.
Bosch Serie 6 Washing Machines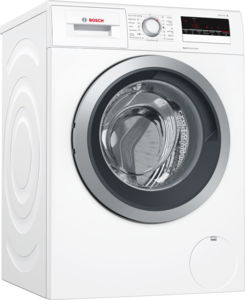 There are three different models in the Serie 6 Bosch range, in 8k, 9kg, and 10kg load capacities. Expect more features with the slightly higher price tags, like an increase in programmable functions and faster spin speeds. Even with these increased capacities, expect efficiency to remain the same. Here's the Serie 6 line up:
Bosch (WAT24261AU)– 8kg washing machine
Bosch (WAP28482AU)– 9kg washing machine (exclusive to Harvey Norman and Appliances Online)
Bosch (WAU28490AU)– 10kg washing machine
Both the 8kg and 9kg capacity models come with a 1,499 price tag, while the large 10kg unit is priced at $1,999. Most models use around 300kWh of energy per year, adding up to around $85.50/year in running costs, which is not too shabby. The only thing that sets these models apart is their capacity and energy efficiency ratings. Aside from that, they come with the same standard features, including:
EcoSilence Drive: with a motor quieter than a conversation
ActiveWater Plus: with sensor technology that adjusts water intake to your load
Droplet-shaped drum: for better washing results and garment care.
This is Bosch's mid-range series and prices will vary between retailers, so it's a good idea to shop around before settling on any model.
Bosch Serie 8 Washing Machines
Bosch (WAW28460AU)– 8kg washing machine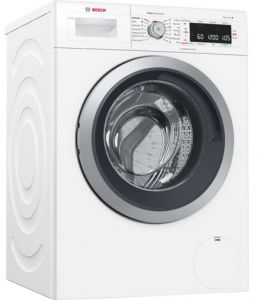 At the top of the range, there are several models that you'll find over $2,000. Indeed, this is where the Bosch range tops out. Expect these models to be the 'flagships' of Bosch's line-up. These models include features like:
'EcoSilence Drive': is a super-efficient and quiet cycle with a 10-year motor warranty
'VarioPerfect': high-performance programs that allow you to get in and get out of the laundry room using 50 per cent less energy, so claims Bosch
'AntiStain': system adjusts water temperature and spin speed to automatically remove common stains
'iDos': liquid detergent that automatically calculates the ideal amount for the water used so you get a crisp wash every time.
The Bosch (WAW28460AU) receives four stars for energy, and five stars for WELS water efficiency rating. With a maximum spin speed of 1400RPM, it consumes 73L of water a wash and 259kWh in energy on 'Cotton 60C EcoPerfect' cycle.
Bosch (WAW28620AU)– 9kg washing machine
The Bosch (WAW28620AU) increases in load capacity, reaching 9kg in total. If you have a large household of four or more people, you may like to opt for this model. The maximum spin speed with this washing machine is 1400RPM, similar to the smaller model above.
Besides the additional space, most other specifications and features stay the same as with the previous model, giving you a well-designed washing machine option for your home.
Bosch HomeProfessional
Bosch (WAY32891AU) – 9kg washing machine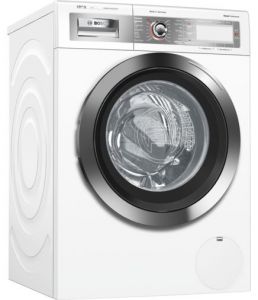 The 'HomeProfessional' has one model in the range – the Bosch (WAY32891AU). It features a few slight improvements on other Bosch washers, including an interior light and a higher maximum spin speed of 1600RPM. It has a few other washing programs, such as dark laundry, curtains 30°C and outdoor, along with the others features in previous ranges.
Similarly to other Bosch washing machines, it's equipped with balance control, foam control and the Aquastop water protection systems. In terms of energy consumption it uses 269kWh annually, costing around $77 of energy per year.
Is a Bosch washing machine a smart move?
With its German focus on engineering, techy features and ingenuity, Bosch makes some solid washing machines. Its smart features dedicated towards water efficiency and intelligent detergent dispensing ensure you're getting a great wash that won't kill the earth. What's more is that its prices – while slightly higher than some of the bargain basement brands – are accessible for many shoppers. You can find the Bosch (WAN22120AU) model with a large 7.5kg load capacity and 1100RPM spin speed for under $1,500!
While Bosch has moved much of its manufacturing away from Germany, its quality control ensures that you are getting a solid washing machine, at a fair price. To see how Aussie consumers rated washing machine brands in the market, check out our online ratings (below). This is a good starting point to find a washing machine that is right for your household and budget.
Front Load Washing Machine Reviews
*Prices taken from Appliances Online and respective retailers, correct as of June 2020. 
About the author of this page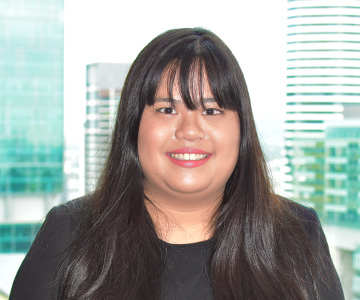 This report was written by Canstar Blue's home & lifestyle journalist, Tahnee-Jae Lopez-Vito. She's an expert on household appliances, grooming products and all things grocery and shopping. In addition to translating our expert research into consumer-friendly ratings reports, Tahnee spends her time helping consumers make better-informed purchase decisions on all manner of consumer goods and services, while highlighting the best deals and anything you need to be aware of.
What do customers think about Bosch Washing Machines?
In 2019, Australian customers gave Bosch 4 out of 5 stars for overall customer satisfaction for front loader washing machines.
Bosch Front Loader Washing Machines
Canstar Blue
Award:
Overall Satisfaction