Miele washing machines review
On the market for a new washing machine? Going for a model from reputable brands is always a safe bet. Sure, it may cost you more upfront, but when it comes to major household appliances, you'll generally get what you pay for. Not many brands are held in higher regard than Miele – the name is synonymous with quality, whether you're buying a washing machine, dishwasher or oven. Miele frequently tops Canstar Blue's customer satisfaction ratings, so find out what all the fuss is about with this review of Miele washing machines.
Miele Front Load Washing Machines
Miele's reputation as a high-end brand is down to the quality and longevity of its appliances. Many are made in the company's home country of Germany, while others are made in the Czech Republic. Either way, you're likely to get a high-quality product – but you'll need to pay for it! Miele washing machines are among the most high-priced front loaders you'll find. But like we said, you generally get what you pay for. You'll also be interested to know that Miele deals exclusively in front loader washing machines, so if you're in the market for a top loader, you'll need to look elsewhere.
Miele 7kg Front Load Washing Machine (WCA 020)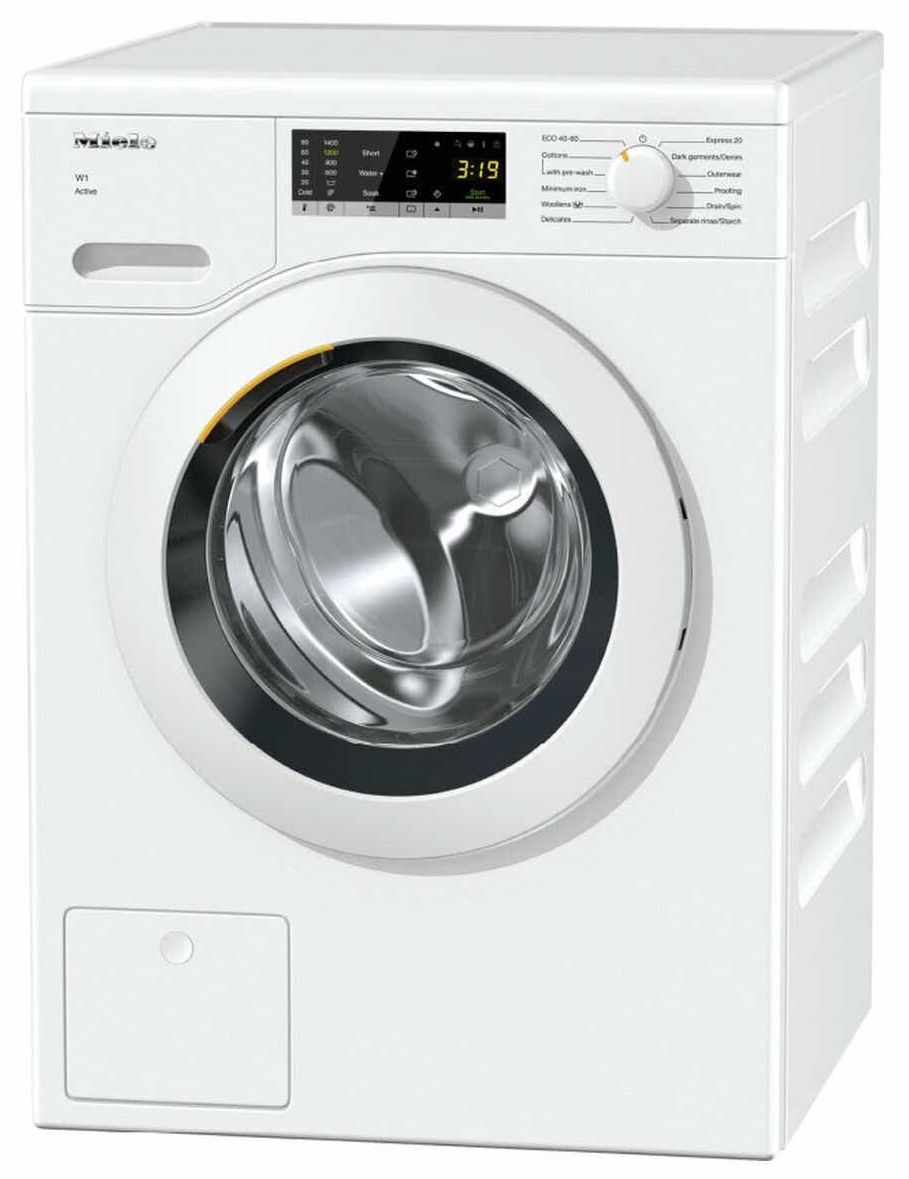 Miele offers three 'budget' washing machines priced under $2,000. Generally, these are smaller in size and suitable for a smaller household of about one to three people. The sizes generally consist of 7kg and 8kg models. Miele's most budget-friendly washing machine is this 7kg front loader (WCA020). It provides 12 wash programs and comes with a 4-star water efficiency rating and 4.5 stars for energy. Some features include:
CapDosing: automatically dispenses Miele Caps, the brand's range of portioned fabric conditioner capsules, at what the machine considers to be the optimum time.
Delayed start: can be set for up to 24 hours, with the display also indicating when the program will finish, ideal to make use of nighttime electricity tariffs.
ProfiEco motor: maintenance-free motor which helps the washing machine consume less electricity and run with minimal noise.
Similar to other Miele washing machines, this 7kg washer boasts a patented Miele honeycomb drum that contains a hexagonal sculptured surface for gentle laundry care. Other handy pieces of tech include AddLoad, a function that lets you add extra items mid-wash cycle, plus Pre-ironing to flatten creases and reduce the amount of ironing later on.
Miele 9kg Front Loader (WWG 360)
Miele has several high-end models that retail for under $3,000, including the Miele WWG 360 9kg Front Loader. According to the brand, you can expect quick and efficient washing performance with programs like SingleWash and QuickPowerWash designed to wash items fast and with less strain on the environment. The 4.5-star rating for both water and energy efficiency also places this Miele washing machine among the more economical options on the market.
This 9kg Miele front load washing machine offers 17 wash programs and includes features such as:
Pre-ironing: reduces the need to iron by supposedly 50%.
ProfiEcoMotor: reduces the need for maintenance and ensures the machine is economical, powerful and operates with minimal noise.
WaterControl System: monitors water intake and detects leakages.
The front loader also contains the same honeycomb drum used across the rest of the brand's range to ensure gentle garment care and provides a top spin speed of 1,400RPM.
Miele 9kg Front Loader (WWV 980 WPS)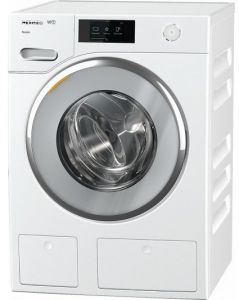 As we step up into the high-end range that Miele has to offer, expect advanced features and even bigger capacities. The Miele WWV 980 WPS is currently Miele's most expensive washing machine, packing a 9kg load capacity and $4,599 retail price tag.
With that said, you'll likely save a bunch on running costs as this Miele washing machine achieved a 5-star rating for both energy efficiency and water efficiency. Plus, it allows for hot and cold water connections. It additionally provides 1,600RPM maximum spin speed and 28 wash programs, with some key features including:
QuickPowerWash: can wash up to 5kg of laundry in 59 minutes.
SteamCare: reduces the need to iron by 50%.
TwinDos: automatically dispenses liquid detergent at the push of a button.
With this latest model, Miele has replaced the traditional turn dial with an intuitive touch display that lets you control the appliance with a tap or swipe. It also works with Miele@home and WiFiConn@ct, so you can manage your washing remotely.
Miele Washer Dryers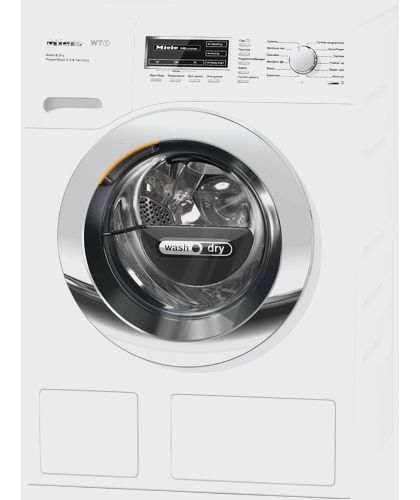 Miele additionally offers a washer-dryer range for households that need an all-around laundry appliance. Since these types of models come with the functionalities of both a washing machine and dryer, you can expect a higher price tag compared to Miele single-function front loaders. But if you're already on the market for a washer and dryer, opting for any of the products in this line-up might end up costing less than if you were to buy the two machines separately.
The models available currently include:
Miele Washer-Dryer (WTH 130 WPM): $3,799 RRP*
Miele Washer-Dryer (WTZH 730 WPM): $4,299 RRP*
Here are the washing and drying capacities of each model:
Miele WTZH 730 WPM: 8kg washing / 5kg drying
Miele WTH 130 WPM: 7kg washing / 4kg drying
In terms of wash features, you can expect similar features from Miele's premium washer-dryers and washing machines. These include the honeycomb drum and ProfiEctor Motor, and settings such as TwinDos, QuickPower, and CapDosing. Each model comes with 20 wash programs and 20 drying programs, plus a max spin speed of 1600RPM.
These Miele wash-dryers additionally offer decent efficiency, rating four stars for energy (washing mode) and WELS water efficiency. The pricier model is slightly a more efficient performer when operating on dryer mode, boasting a 4.5-star energy rating instead of a 4-star rating.
Price: $3,799-$4,299 RRP*
Is it worth buying a Miele washing machine?
Miele is regarded as one of the leading premium washing machine manufacturers in Australia and the rest of the world, with its German engineering and tech features prompting many customers (and even other competitor brands) to view it as a good benchmark for household appliances.
But be prepared to pay a premium – even at the lower end of the pricing pyramid, you can easily fork out around $2,000, whereas many other brands offer models with a similar capacity for less than $1,000.
However, Miele has a range of technologies that set it apart from most other brands. As the price range goes up with Miele washing machines, expect load capacities to increase, program modes to get more complex, and general features to expand. Whether you actually need or want them is another matter! Also, expect better water and energy ratings – not that any of Miele's washing machines could be considered less than optimal in this regard.
Miele's range of washing machines may be worth thinking about if you're already on the market for a premium washing machine and want a front loader that places an emphasis on ensuring garment care and appliance quality.
If you'd rather save a few bucks, keep looking around. Brands like Asko and Euromaid are worth a look. And check out our latest customer ratings for further inspiration.
Compare Front Load Washing Machines
*Prices are taken from Miele, correct as of October 2021.
About the author of this page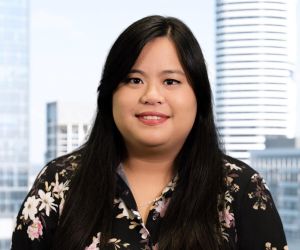 This report was written by Canstar Blue's home & lifestyle journalist, Tahnee-Jae Lopez-Vito. She's an expert on household appliances, grooming products and all things grocery and shopping. In addition to translating our expert research into consumer-friendly ratings reports, Tahnee spends her time helping consumers make better-informed purchase decisions on all manner of consumer goods and services, while highlighting the best deals and anything you need to be aware of.
What do customers think about Miele Washing Machines?
In 2021, Australian customers gave Miele 4 out of 5 stars for overall customer satisfaction for front loader washing machines.
Miele Front Loader Washing Machines
Canstar Blue
Award:
Overall Satisfaction