Miele clothes dryers review & guide
In this day and age, having clean clothes is not a luxury, but rather a necessity. And when the rainy season hits, your clothes dryer will quickly become just as valuable as your washing machine. Thankfully, Miele offers a premium range of clothes dryers (7kg-9kg capacities) and washer-dryers that will take out the humidity off your garments and keep them in top condition; provided you're willing to pay top dollar.
German brand Miele has provided different types of domestic and commercial appliances around the world for more than 100 years. With a motto like 'immer besser', which translates to 'forever better', the company claims to set the standards for durability, performance, design, and service. Unsurprisingly, many of Miele's clothes dryers tend to come with a higher-than-average price tag ranging between $1,799 and $4,999. But, as the old adage goes, price is what you pay, value is what you get.
Some of the common features found in most Miele clothes dryers include:
EcoDry: uses the Miele filter system and maintenance-free heat exchanger to use less energy and keep drying times short.
Perfect Dry: uses mineral sensors to ensure precise drying of various textiles.
AddLoad: allows you to add extra items mid-wash.
FragranceDos: to disperse fragrance throughout your laundry.
Enamelled front: the dryer is made with a scratch-proof and corrosion-proof coating claimed to be resistant against acids as well as make the appliance easier to clean.
MultiLingua: to change the language on the digital interface to suit you.
DirectSensor: touch display that uses sensor controls and a clear text display for simple use.
Anti-crease action: laundry is loosened at regular intervals to protect materials from creasing.
Pre-ironing: to minimise the need for ironing after drying.
Smart connectivity: to Miele@home, MobileControl & WiFi Conn@ct for appliance networking.
Miele heat pump dryers review
Miele 9kg Heat Pump Tumble Dryer − $ 3,699 RRP*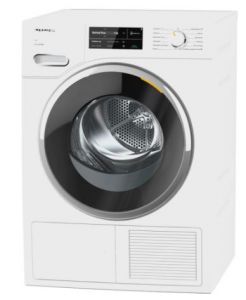 The general trend with appliances is that the larger the capacity, the less efficient the machine will be. However, Miele's managed to maintain an impressive nine-star energy rating across most of its clothes dryer range. Units like this 9kg heat pump dryer (TWJ 660 WP) can be a great option for larger households since the generous capacity reduces the need to run multiple loads and keeps energy consumption (and in turn power bills) low.
Standout features of this Miele dryer include:
20 drying programs
FragranceDos to add fragrance to your laundry
AddLoad for the convenience of adding extra items mid-wash
Compatibility with Miele@home, MobileControl & WiFi Conn@ct for appliance networking.
This 9kg heat pump dryer also comes with different-styled doors, although prices vary between $3,699 and $4,999 depending on which design you choose.
Miele 8kg Heat Pump Tumble Dryer − $ 2,799 RRP*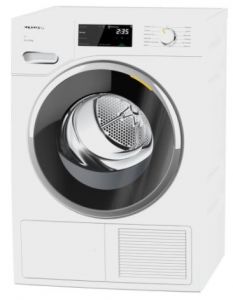 If you're looking for a good mid-range option, this Miele 8kg dryer (TWF 720 WP) combines both quality and reliability, plus 12 drying programs and a 10-star energy rating to keep your energy consumption low (even in winter). It also features room and furniture protection to reduce the condensation effect in your laundry. Common features found in Miele's 8kg dryers include a delayed start and countdown indicator to better plan your laundry, EcoDry technology, AddLoad, and more.
Other standout features to look out for include:
Obsidian black door with chrome ring
Perfect Dry for precise drying
FragranceDos for beautifully fragrant laundry
Pre-ironing to minimise your ironing needs.
This model also offers the ability to hinge the door on either side, similarly to other models.
Miele 7kg Heat Pump Tumble Dryer − $ 1,999 RRP*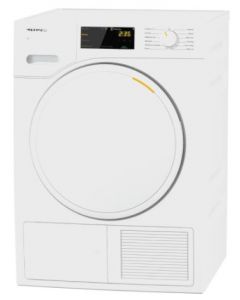 For people living in apartments or that have small laundry rooms, 7kg clothes dryers like this Miele model (TWB 140 WP) are ideal. This unit comes with an efficient nine-star energy rating and 12 drying programs. It's one of the most budget-friendly options from the brand and boasts many of the same features (including AddLoad and FragranceDos) you would get from the brand's larger and pricier units.
Other standout features to expect include:
Perfect Dry for precise drying using mineral sensors
EcoDry technology to reduce energy consumption and drying times
Pre-ironing to minimise the need for ironing after drying
LED drum lighting to illuminate the drum.
Plus, this Miele clothes dryer includes the honeycomb drum for gentle garment care.
Looking for more Miele reviews?
Should I buy a Miele clothes dryer?
A Miele clothes dryer is certainly worth it if you've got the budget and are looking to splash on a premium model with all the bells and whistles to save you time and effort doing your laundry. This includes features like AddLoad that allow you to add extra items like stray socks mid-wash and FragranceDos to help your laundry not only feel but also smell clean, as well as sensors and smart connectivity. Most Miele clothes dryers also have a low environmental footprint thanks to features like EcoDry and PerfectDry to prevent over-drying and ensure the dryer uses minimal energy with each load. It's a yes!
About the author of this page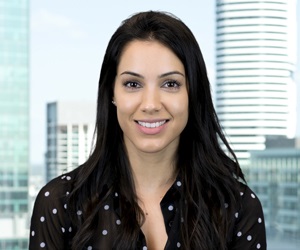 This report was written by Canstar Blue's Home & Lifestyle Content Lead, Megan Birot. She's an expert on household appliances, health & beauty products, as well as all things grocery and shopping. When she's not writing up our research-based ratings reports, Megan spends her time helping consumers make better purchase decisions, whether it's at the supermarket, other retailers, or online, highlighting the best deals and flagging anything you need to be aware of.
*Prices taken from Miele, correct as of February 2022.