Are Panasonic air conditioners any good? Review

Fact Checked
One of the biggest manufacturers of consumer electronics in both Japan and the world, Panasonic has been producing and selling air conditioners since 1958, when the company introduced its original 'home air conditioner'. We review what Panasonic air con units have to offer.
Panasonic has put a lot of effort into diversifying and improving its range of air conditioning products. In the consumer space, Panasonic is very much a split system specialist, with several ranges and many models of all shapes and sizes. Compare the range below in this Canstar Blue review.
---
Read more: What country do my appliances come from?
---
Panasonic air conditioners review
Panasonic offers a number of models within its air conditioning range, including:
Split system air conditioners
Cooling-only systems
Reverse cycle air conditioners
Ducted systems
Read on to find out what Panasonic has to offer in each of the above ranges.
Panasonic split system air conditioners review
Panasonic RZ Series air conditioners

Designed to prevent the waste of energy, the RZ Series uses an R32 refrigerant to reduce the environmental impact of AC. The range can then adjust its output in terms of fan power and cooling power to better suit new conditions, and potentially save energy and increase efficiency. There are nine models in the range, with cooling capacities ranging from 2.5kW up to 8kW. This has anywhere from a study to a small apartment covered.
These split systems also boast an antibacterial filter and a Nanoe X air purification system to remove airborne allergens and actively deodorises the air, Blue Fin technology to reduce corrosion of your outdoor unit, smart controls via the Panasonic Comfort Cloud app, and voice assistance with Google Assistant and Amazon Alexa. Prices range from $1,300-$3,000.

Panasonic U Series cooling-only split systems

If you live in a warmer climate and have no need for heating, a cooling-only system may make more sense and be cheaper to buy. Panasonic produces the U Series with three models available. According to the Panasonic website, its inverter air conditioners are able to vary the rotation speed of their compressors, which allows for the use of less energy while maintaining a set temperature, along with increasing the speed at which the unit can cool a room at start-up. This means less electricity is used without sacrificing any efficiency or speed of operation.
Some models also feature 'AEROWINGS' technology with twin motorised blades to deliver 'shower cooling' which can cool a room faster to exact specifications. Cooling-only capacities range from 2.5kW up to 8kW. Prices start from about $900 for a small-capacity model.
Panasonic Z Series reverse cycle air conditioners

The Z Series range includes Panasonic's smartest premium reverse cycle systems, with built-in Wi-Fi, and Nanoe X air purification technology, ranging in power capacities from 2.5kW to 8kW – as usual, suitable for a study to a small apartment.
These reverse cycle systems boast 'AEROWINGS' and 'iAUTO-X' technology, which may aid in energy efficiency and intelligent user-friendliness. iAUTO-X in particular automatically switches fan speeds depending on the temperature difference between the room and the set temperature. Panasonic's range also adjusts capacity with its inverter technology, meaning the more people in the room the harder it works. On the other hand, fewer people in the room means it can operate at a lower capacity – down to 0.85kW at minimum power.
---
Looking for more guides on air conditioners?
---
Panasonic ducted  air conditioners review
Panasonic Conex Zone air conditioners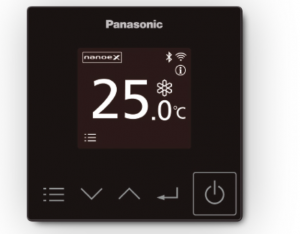 Panasonic's ducted AC units can service and control up to eight rooms at a time, with remote Wi-Fi control. The wired remote controller series is fully integrated with IoT solutions developed by Panasonic.
Temperatures in each room or zone can be switched according to user preferences, and the average time spend in each room. The range also features six timer options, Nanoe X technology to purity indoor air, smart controls via the Panasonic Comfort Cloud app, plus voice assistance with Google Assistant and Amazon Alexa.
How much do Panasonic air conditioners cost?
Panasonic air conditioners generally cost between $1,000 to over $5,000 depending on the model and the retailer you purchase through. It's also important to keep in mind any potential installation costs that you may need to fork out to ensure the unit is properly connected and installed in your home.
Is a Panasonic air conditioner worth the money?
Yes! Panasonic was right in thinking that the air conditioner would become an incredibly important appliance, and it's evident that the manufacturer has put time and effort into making its air conditioners the best they can be. With features like intelligent sensors, timers, and cooling technology, it's easy to see why Aussies love Panasonic in the hotter months. While not a budget air con brand by any means, Panasonic has cemented its air conditioning pedigree in Australia. Available in a wide variety of configurations and power capacities, there's a Panasonic air con out there that's right for you and your home.
About the author of this page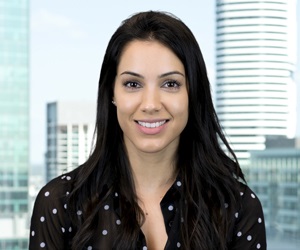 This report was written by Canstar Blue's Home & Lifestyle Content Lead, Megan Birot. She's an expert on household appliances, health & beauty products, as well as all things grocery and shopping. When she's not writing up our research-based ratings reports, Megan spends her time helping consumers make better purchase decisions, whether it's at the supermarket, other retailers, or online, highlighting the best deals and flagging anything you need to be aware of.
What do customers think about Panasonic air conditioners?
In 2022, Australian customers gave Panasonic air conditioners 4 out of 5 stars for overall customer satisfaction.
Panasonic Air Conditioners
Canstar Blue
Award:
Overall Satisfaction