Samsung Vacuum Cleaners Review
Chances are you own at least one or two Samsung appliances in your home, whether it's your refrigerator, washing machine or microwave oven. What you probably don't own, however, is a Samsung vacuum cleaner. But that doesn't mean you shouldn't. Samsung has a concise range of top-quality vacuums – which don't come cheap, but do come powerful and packed with helpful features.
Samsung has a handful of different vacuum models to choose from, and as you've probably never thought of the company as a manufacturer of high-end vacuums before, you might consider a purchase something of a gamble. That's why Canstar Blue has reviewed Samsung's vacuums, to point out their strengths and weaknesses.
To start with, it's worth pointing out that Samsung is a market leader when it comes to robotic vacuum cleaners – none of which are more exciting than the VR9300 POWERbot.
VR9300 POWERbot robot vacuum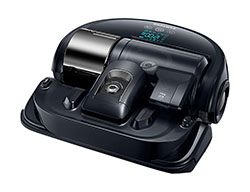 Samsung claims the VR9300 is one of Australia's most powerful robot vacuum cleaners. And at $1,500, you'd better hope it is.
One of the biggest attractions to this vacuum is the fact that it's smartphone compatible. The app you download creates a map of your house as it goes, so you can individually specify certain rooms you want it to clean. It's also able to work on any indoor surface, including carpet, hardwood and tiles.
This machine is also very smart. When the battery gets low, it will automatically move itself to the charging station and resumes cleaning once fully charged. On top of this ability, it can also comprehensively scan areas – both wide and narrow – to identify areas that need urgent attention or potential hazards to avoid.
The cyclone air force technology it has extracts the dirt and debris from the air into an outer chamber, which reduces clogging on the inside. If you want it to move in a certain direction, you can set a path simply by pointing the remote, and the vacuum will follow it accordingly. You can even set it to work while you're not at home! A final nifty feature is a wider brush, which is 150mm larger than other models. This is said to help provide a faster cleaning performance, as it doesn't need to move around as much to clear large rooms.

Anti-tangle Canister Vacuum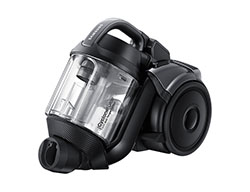 The Anti-tangle Canister vacuum from Samsung is so named because its cyclone force motor comes with an anti-tangle turbine, which prevents the interior from being clogged by dirt and hair. This ensures a higher standard of performance and a longer life-cycle, according to Samsung.
Looking at the specs, the fact that this vacuum has a consumption power of 2100 watts is immediately noticeable. This is extremely powerful for a vacuum, and is far stronger than the other vacuums Samsung provides. So with this model, no dirt, hair or dust will be safe in your house.
The Anti-tangle vacuum is easy to use and move, as it is 25% lighter than traditional vacuums, so you can easily drag it throughout your home with little effort. It's also much easier to empty the bin, as you simply press a button and twist open the cover to empty the contents.
Finally, this vacuum comes with a 3-in-1 accessory pack. This accessory pack offers a choice of different accessories and nozzles to suit a variety of different cleaning needs covering different areas and surfaces.
SR20J9250U POWERbot
Back to the robots, and at roughly the same price as the VR9300 above, the SR20 POWERbot brings many of the same features:
Smart phone compatibility
FullView sensor scan
Wide brush clean
Point and clean
Easy pass wheels that minimize chances of being stuck
Fast efficient cleaning
Various different cleaning models to suit different situations
Automatic charging
Extra accessories
Since both share the same features and cost roughly the same price, there isn't much difference in value between them, if any.
VR9000 ROBOT VC
The final Samsung vacuum cleaner we have to review is the VR9000 cyclone force. As you can see in the video above, this earlier edition of the Samsung robot VC is extremely similar to the more recent VR9300. However, there are a few key differences that set them apart in terms of price and features.
The biggest difference between the two is the fact that this older model is not smartphone controlled, which means that you need to use it the old fashioned way by manually pressing the buttons. Other than that it has mostly the same features, including:
FullView Sensor to locate obstacles across a wide area
A point and clean controller, where the vacuum follows a light beam you shine in front of it
Mapping Plus System, which allows the vacuum to find the most optimal path for faster cleaning
Wide 311mm brush cleaning
Easy Pass wheels which are great for smooth movement
Seven different cleaning modes, including a timer
Auto charge function, where the vacuum moves itself back to the charging station when the battery is running low
Are Samsung vacuum cleaners worth the money?
It's important to remember that robot vacuum cleaners aren't really suitable substitutes for standard upright vacuums. Given that most of Samsung's vacuums are robotic, you need to think very carefully if their $1,000+ price tag is worth investing in.
There seems no doubt that Samsung's robot vacuums are among the leading vacuums of their type here in Australia, as their smartphone compatibility and self-charging functions easily set them apart from competitors in terms of innovation. So if price is no problem, then they are by all means worth the money. If you are looking for a more budget friendly option, then there are plenty of other brands out there.
Vacuum Cleaner Reviews & Ratings
About the author of this page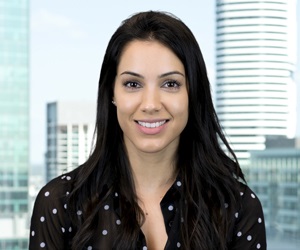 This report was written by Canstar Blue's Home & Lifestyle Content Lead, Megan Birot. She's an expert on household appliances, health & beauty products, as well as all things grocery and shopping. When she's not writing up our research-based ratings reports, Megan spends her time helping consumers make better purchase decisions, whether it's at the supermarket, other retailers, or online, highlighting the best deals and flagging anything you need to be aware of.