Smeg Washing Machines Review
When trying to pick the best washing machine for your home, there's a lot more to consider than just how well it cleans. Brands are constantly upgrading and updating washers to help bring you a whole 'load' of convenience. A washing machine brand that you may have not heard of is Smeg – an Italian home appliance manufacturer. It boasts elegant and tasteful appliances, including its washing machine range for contemporary living. Read on for all the specs and features of what its washers offer for the Aussie household.
Smeg Washing Machines
Smeg is a brand that solely focuses on front loaders. These tend to be more energy efficient than top loaders, using the help of gravity to tumble clothes. At the time of writing, Smeg offers just two washing machines. Both have a 5-year warranty for parts and labour and 10 years for the motor.
Smeg SAWS8160 8kg Front Load Washing Machine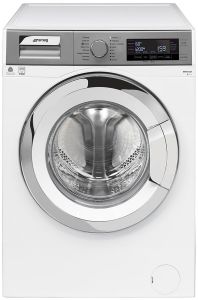 For a household of around four people, the Smeg 8kg washing machine may be one to consider. It has a maximum spin speed of 1600RPM with variable speed selection. It boasts a number of design features including:
'Soft Drum Pattern': a non-abrasive design with a stainless steel construction
'Direct Drive Inverter Motor Technology': a brushless system that helps to increase the life of the washing machine as well as minimise on energy
'Detergent Drawers': two separate drawers for alternative detergent use
If you're always in a rush, you can make use of its 'Time delay' system, which allows you to set a specific time for when the laundry gets done – like after you get home from work. It can also be a useful feature to help take advantage of the off peak electricity times.
The SAWS8160 model is equipped with 16 wash programs including two quick wash settings – 'Full Load Quick' and 'Small Load 14'. Along with this it has:
'Steam refresh' cycle: stated to eliminate odours and refresh clothing with a 20 minute cycle for reduced ironing time
'Hygienic Heavy Duty' cycle: increases washing and rinsing time, ideal for baby clothing and those with sensitive skin
There is also a 'Memory Function' with the Smeg 8kg model, giving you the ability to save specific wash settings you use most. For its safety features it's designed with a child lock, anti-flood protection and an auto balance system.  Additionally it has an automatic water control system.
This washer consumes 58L of water. For energy consumption, it uses 400kWh and is rated 3.5 stars for energy efficiency. According to the Standard Test it can add up around $116 on your electricity bill per year.
Size (HxWxD): 840 x 600 x 600mm
RRP: $1,490
Smeg SAWS1014 10kg Front Load Washing Machine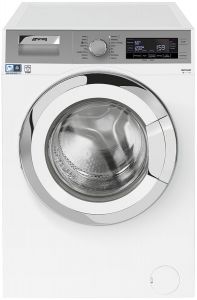 The Smeg SAWS1014 is almost identical to the one above, but with a bigger load capacity of 10kg. If you tend to have a lot of laundry by the end of the week, a larger capacity loader may be an option for you.
It consumes approximately 86L of water and 380kWh in energy. With a four star energy efficiency rating, it can cost around $110.20 per year. Here are some tips on how you can help save on energy with this washer:
slightly soiled laundry can be washed at low temperatures
small loads can be washed with faster programs
aim to utilise the highest capacity allowed by the particular cycle selected
if you're planning to use a dryer after, utilise higher spin speeds to help get the most moisture out of the clothing before drying
The 10kg washer's design features stay the same as the 8kg model, while the spin speed comes to a max of 1400RPM and its size is 840 x 600 x 625mm (HxWxD). The larger load capacity increases the depth of the washing machine, so it's important to measure the space you have for it to fit right.
Is a Smeg washing machine a smart move?
While Smeg has a bigger focus on kitchen appliances, with extensive models in its oven and dishwasher ranges, its washing machines are also fairly well designed. Key factors to keep in mind when shopping for a new washing machine include the design, variety of wash programs and value for money. Smeg's washing machines are in a large sized range sitting between 8-10kg, suitable for a household of four or more.
However, with prices at over $1,000, it would be wise to take some time considering if you need all the features that these washers provide. The Smeg 10kg front loader doesn't offer a wide range of unique features for its price but with a four star energy efficiency rating it helps with energy savings long term. To see which brands were highly rated by Aussie consumers, check out our ratings via the link below.
Front Load Washing Machine Reviews
About the author of this page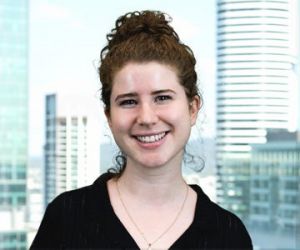 This report was written by Canstar Blue's Content Producer Luciana Lawe Davies. She writes about streaming, appliances and consumer products and services. Luciana enjoys bringing readers the best in what's on TV and at the shops, including the best deals and latest reviews.