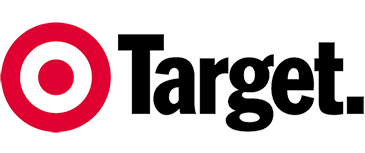 Target Small Appliances Review
Our kitchens are filled with small appliances, and let's face it, we'll buy something new even if there is no space left in our cupboards. To add to your list of appliances and brands to consider, we bring you a guide on what's on offer at department store chain Target. Its range sits in the mid-price category, with a wide variety of toasters, kettles, plus air fryers and more.
Target Small Appliances
Here's a list of a few small appliances available at Target:
Target Toaster: $29
Target Kettle: $29
Target Sandwich Press: $29
Target Slow Cooker: $25
Target Air Fryer: $49
Read on for all the specs and features.
Target Toaster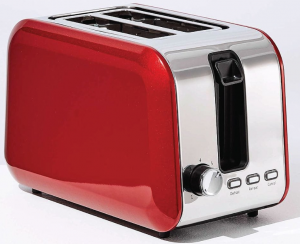 There are a number of toaster models to choose from at Target, including this 2-Slice Stainless Steel Toaster (TARSST20R). It comes in a bright red finish to add a pop of colour to your kitchen. It has reheat, defrost and cancel functions with variable browning control to help you make the perfect toast every morning. For maintenance, it's designed with a removable crumb tray and if you're after something a little bigger, there's also a 4-slice toaster in the same design for households that have more mouths to feed in the morning.
Target Kettle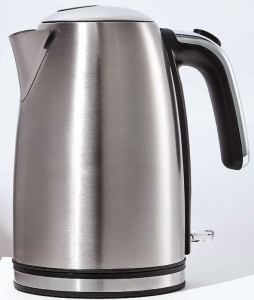 To go with your new toaster, you might like to also upgrade your kettle to this 1.7L Stainless Steel Kettle (TAROPK19). Also available in a red finish, this unit can boil enough water for seven standard cups of tea, so you'll always be ready when friends come to visit. It features a 360° base and concealed element, allowing you to place the kettle in any direction. If red isn't your colour, there's also a silver variant of this model available.
Target Sandwich Press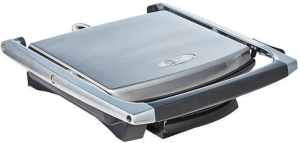 It's hard to beat a good cheese toastie – it's quick, easy and tasty, especially if you use a sandwich press. With 4-slice capacity, this Target 2000W Sandwich Press (TARSP32) is said to have you toasting your favourite sandwiches in no time. It's designed with a non-stick coating flat plate, plus a floating hinge system to help maintain even pressure on your sandwich, particularly if you use thick bread. It features a stainless steel housing with a thermostat control.
Target Slow Cooker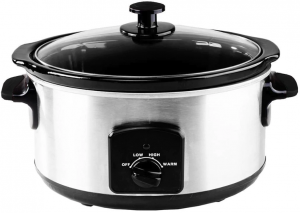 If you want to take things slow, maybe Target's slow cooker (TARSC20) is your ideal companion for dinner tonight. Designed with 5.5L of capacity, this unit is said to help you create delicious meals for the whole family. It comes with a removable ceramic pot for easy serving and cleaning, plus a glass lid to check-up on your food, cool touch handles for easy handling and a stainless steel finish. In terms of settings, it features an automatic function with a thermostat, allowing you to set and forget.
Target Air Fryer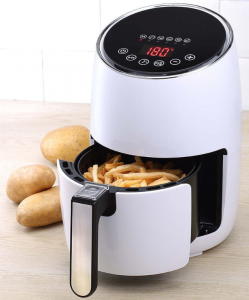 Air fryers seem to be all the rage, and if you're looking for one on a budget, then you might like to consider Target's 1200W Snack Air Fryer. As with all air fryers, this unit is said to prepare your favourite foods with little to no oil with no compromise on the crunch factor. It's fairly compact with 1.5L of capacity, and features a digital control panel and accurate temperature settings.
Are Target small appliances worth the money?
If you're on a budget, then Target might be an option for you. While you may find these appliances for even cheaper prices elsewhere, Target typically provides a good middle ground as far as appliances go. All the models mentioned above have pretty standard features alongside some modern designs, so you're not compromising on the aesthetics. However, with most appliances, you get what you pay for, so don't expect the most extravagant features or power.
It would be wise to compare with other brands to find exactly what you're looking for to ensure you're not left disappointed with the results. You might like to check out our online ratings via the link below, where we surveyed thousands of Aussie consumers to get their opinions on a range of appliances, including those mentioned in this guide.
Picture credits: Nils Versemann/shutterstock.com
*Prices taken from Target, correct as of November 2019
About the author of this page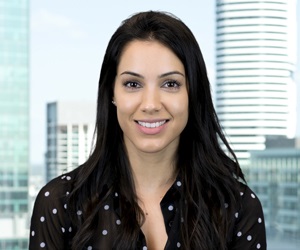 This report was written by Canstar Blue's Home & Lifestyle Content Lead, Megan Birot. She's an expert on household appliances, health & beauty products, as well as all things grocery and shopping. When she's not writing up our research-based ratings reports, Megan spends her time helping consumers make better purchase decisions, whether it's at the supermarket, other retailers, or online, highlighting the best deals and flagging anything you need to be aware of.