Robot vacuums have revolutionised the game when it comes to cleaning. Many Aussie households are no longer lugging around heavy vacuum cleaners, many of which have a cleaning reach that's often limited by the length of the cable or what's usually a 60-minute cord-free runtime. But ECOVACS is one brand looking to make cleaning floors (almost) completely hands-free, with a new robot vac that's set to rival all.
ECOVACS' Deebot T9+ Robot Vacuum received Canstar Blue's Innovation Excellence Award (Cleaning Appliances) for 2021 ─ a new award recognising smart innovations in home appliances and consumer electronics. This award uses our sophisticated rating methodology where winners have been scored based on a range of factors, including whether the product is unique and how disruptive it is to its product category. Other factors considered are affordability, ease of use, and impact on the average consumer.
What is the ECOVACS Deebot T9+ Robot Vacuum?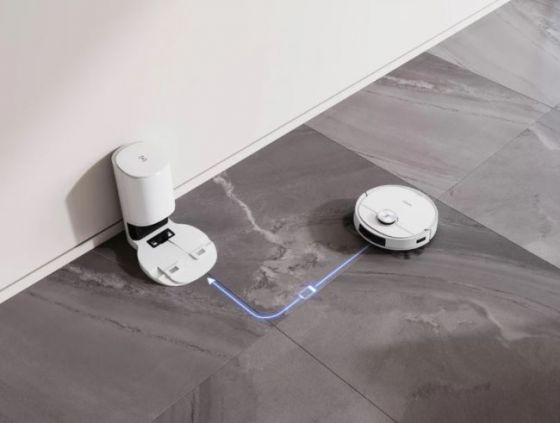 The Deebot T9+, the most recent addition to the ECOVACS product range, is said to be the first robot vacuum to contain a built-in air freshener. It offers vacuuming, sweeping and mopping functionality, plus a separate Auto Empty Station that ensures the robotic cleaner independently empties dust, dirt and debris into its dedicated dustbin once it finishes cleaning. ECOVACS says the Deebot T9+ offers double the suction power of its previous models, offering a steady and longer-lasting clean.
The Deebot T9+ is said to provide a 175-minute runtime and requires 6.5 hours to fully recharge.
Here are some of the features to expect:
Built-in Air Freshener: fragrance capsules can be inserted into the Air Freshener module, with each capsule expected to last up to 60 days. There are three scents to choose from: Bluebell, Bergamot & Lavender and Cucumber & Oak.
TrueDetect 3D 2.0: detects objects in real-time to prevent collisions.
TrueMapping 2.0: generates a map of your floors to ensure a complete clean, and can adapt to work in both daylight and darkness.
OZMO Pro 2.0: a mopping system with an electronic mop that uses vibration to scrub away stains and offer a deeper clean. It can also detect carpet and rugs, and holds a water tank.
Auto Empty Station: once the Deebot T9+ finishes cleaning, it will automatically return to the Auto Empty Station and empty its contents into the sealed disposable dust bag. The dustbin carries up to 0.42ml without leakage, according to ECOVACS.
Disposable Mopping Pad: designed to pick up dust, remove stains and avoid leaving residue. It can be thrown away after each use.
Other functionalities available include voice command, scheduling and continuous cleaning. You can update the firmware, customise the clean and control of the robot vac using the ECOVACS mobile app.
The ECOVACS Deebot T9+ Robot Vacuum retails for $1,299 RRP* and is available from The Good Guys, JB Hi-Fi and Godfreys Vacuums. It comes with three dust bags and a fragrance capsule in the Bluebell scent.
*Price from ECOVACS, correct as of June 2021.
Why do we like the ECOVACS Deebot T9+ Robot Vacuum?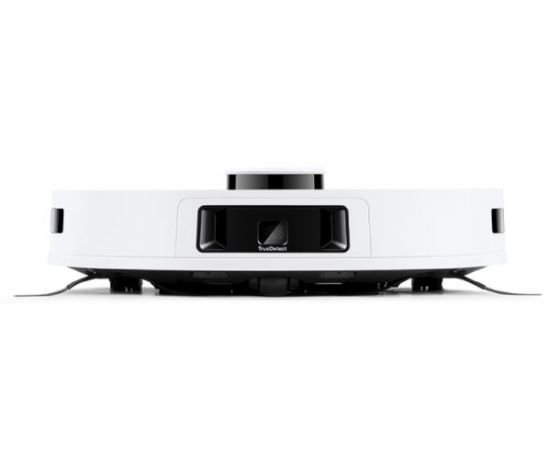 The ECOVACS Deebot T9+ robot vacuum is a convenient, low-maintenance cleaning solution for busy households and people who are physically unable to regularly upkeep their home. Suitable for both hard floors and carpets, this Deebot model offers several 'set and forget' functionalities. For example, it can clean according to set schedules, automatically empty debris into the dustbin and return to the charging dock when low on battery.
The Deebot T9+ also features 3D mapping and obstacle tracking to help the robot vacuum better navigate your home without bumping into furniture (or pets!) or getting tangled in shoes and other objects. Plus, the robot vac can be voice-activated and work according to set times and locations in the house.
It's worth noting that the accessories are also designed to have a fairly generous lifespan. While this can depend on individual use, each dust bag can last up to a month before it needs to be replaced. The fact that each dust bag is sealed might also be an attractive feature for users with allergies or sensitivities. The air freshener capsules are similarly said to last up to 60 days before needing replacing.
The price of the Deebot T9+ is reasonably competitive with other brands and you can save on the cost of accessories because some are included in your initial purchase; as above, each Deebot T9+ robot vacuum purchase includes three dust bags, which means you get about three months' worth of dust collection before needing to buy new bags.
What is Canstar Blue's Innovation Excellence Awards?
Canstar Blue's Innovation Excellence Awards use our unique expert rating methodology to compare submissions received from home appliance and consumer electronics brands throughout Australia. Canstar Blue's Innovation Excellence Award winners represent a selected group of innovative products released within these fields over the most recent year. Canstar Blue's Innovation Awards Methodology is available on request.