The Jetsons weren't the only family to introduce robot vacuums into the home. Ecovacs is one of several brands sweeping households with its own range of the mini self-sufficient cleaners, using mapping technology to navigate between rooms and smart home system compatibility to clean on schedule.
The Ecovacs DEEBOT OZMO 900 sometimes makes an appearance in ALDI's seasonal Special Buys and it's not often long before it sells out. So, how do Ecovacs' other robo vacs clean up during the rest of the year? We take a look at some of the robot vacuum cleaners available from the brand, and compare other budget options to see which is best.
Ecovacs robot vacuums
| Model | Price |
| --- | --- |
| Ecovacs DEEBOT N7NT | $299* |
| Ecovacs DEEBOT 600 | $399* |
| DEEBOT 710 | $499* |
| DEEBOT 900 | $599* |
| DEEBOT OZMO 900 | $799* |
| DEEBOT OZMO 920 | $899* |
| Ecovacs DEEBOT OZMO 950 | $999* |
| Ecovacs DEEBOT OZMO T8 AIVI | $1,299* |
*Pricing correct as of September 2020.
Advertisement

Ecovacs DEEBOT 600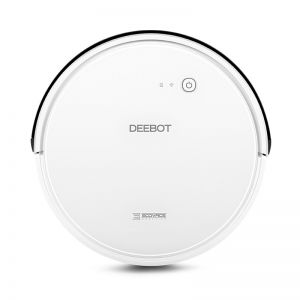 The Ecovacs DEEBOT 600 is one of the most affordable robot vacuums around, with different robot vacs on the market usually starting from just under $400 and reaching up to $2,000 for higher end models.
This Ecovacs model offers the standard features you would expect from many robot vacs, including anti-collision sensors, time scheduling and an automatic charging function which ensures the cleaner returns to its charging station when the battery power runs low.
For convenience, the DEEBOT 600 also includes a one-touch start button and a 'find me' function to help you spot the mini cleaner if it ever gets stuck in places like under furniture or corners. The robot vac comes with a high-efficiency air filter, which is claimed to capture airborne triggers commonly linked to allergies and asthma.
Ecovacs DEEBOT OZMO 950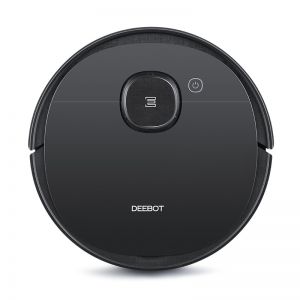 The Ecovacs DEEBOT OZMO 950 might be the brand's 'Goldilocks' robot vacuum. This mid-range model comes with many of the same features as the priciest option in the range, the Ecovacs DEEBOT OZMO T8 AIVI, such as mopping capability, voice reporting, continuous cleaning and mapping technology.
It also provides a longer runtime of 200 minutes and requires less time to recharge (five hours), compared to the 6.5 hours needed for the pricier DEEBOT OZMO model. The cheaper DEEBOT 600 model has a similar recharge time of 4.5 hours, but provides only about half of the cleaning time (110 minutes).
The bin capacity of the DEEBOT OZMO 950 also sits at a neat 430ml, just in between the DEEBOT OZMO T8 AIVI (420ml) and the DEEBOT 600 (520ml).
Ecovacs DEEBOT OZMO T8 AIVI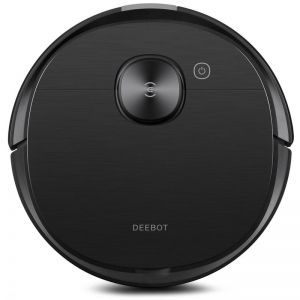 Need an eye on the inside to keep up to date with everything happening at home? The DEEBOT OZMO T8 AIVI allows you to use a real-time streaming HD camera and the Ecovacs Home app to drive the robot vacuum cleaner around the house, with a built-in speaker also available to let you talk to your pets or whoever's at home. And talk about self-sufficient – the DEEBOT OZMO T8 AIVI can automatically recharge itself whenever the battery gets low, before returning to where it left off once it goes back to full power. You can find the same smart feature on the DEEBOT OZMO 950.
The brand also claims the AIVI Technology helps the DEEBOT adapt to the environment by learning from its daily tasks, allowing it to recognise and avoid certain household items that usually obstruct the path for robot cleaners. This includes items like cables, dustbins, shoes, slippers and socks.
But all the benefits of the DEEBOT OZMO T8 AIVI come at a price. It's noticeably more expensive than the brand's other robot vacuums, being the only model costing more than $1,000. Although it's still around the mid to high-end range when compared to other popular robot cleaners on the market, including:
Roborock S5 Max Robotic Vacuum and Mop: $999*
Neato D7 Robot Vacuum: $1,999*
iRobot Roomba s9+ Robot Vacuum: $2,899*
RRP: $1,299*


Ecovacs vs Kmart robot vacuums
Kmart isn't exactly a stranger when it comes to budget appliances. It has some of the cheapest vacuum cleaners, with prices starting from just $13 for the Wet & Dry Vacuum Cleaner. So, it's no surprise to see the retailer expand its own line to include a robot vac at a seriously tempting and competitive price. Here's how Kmart's Robotic Vacuum Cleaner compares to the Ecovacs DEEBOT 600.
| Models | Ecovacs DEEBOT 600 | Kmart Robotic Vacuum Cleaner |
| --- | --- | --- |
| Price (RRP) | $399* | $179* |
| Runtime | Up to 110 minutes | Up to 50 minutes |
| Recharge time | 4.5 hours | 5 hours |
| Bin capacity | 520ml | 360ml (dust) |
| Size | 332mm x 79mm | 330mm x 78mm |
*Pricing correct as of September 2020.
When it comes to being wallet-friendly, it's hard to beat Kmart. The Kmart Robotic Vacuum is more than half the price of most of Ecovacs' cheaper robot vacuums, as well as other lower cost options from brands like Neato, Electrolux and Miele. Although you can still snag yourself an even cheaper robot vac from online marketplaces such as Kogan, which has third party sellers offering robot cleaners through its Marketplace from just under $50.
But like with all appliances, you get what you pay for. The DEEBOT 600 has a little more than double the runtime of Kmart's robot cleaner and a noticeably smaller dustbin capacity. On the bright side, Kmart makes up for its shortcomings with its features. These include:
Three cleaning modes: auto, spot and edge
Anti-drop sensor
Self-charging function and automatic recharging dock
Can climb up to 20mm
Two speed controls (works for up to 90 minutes)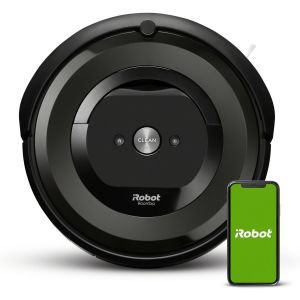 Ecovacs vs iRobot robot vacuums
It wasn't long ago that everyone referred to robot vacs as Roombas. And it's safe to say that iRobot is still one of the leading brands. Here's how Ecovacs stacks up against the Roomba.
| Models | Ecovacs DEEBOT OZMO 950 | iRobot Roomba e5 Robot Vacuum |
| --- | --- | --- |
| Price (RRP) | $999* | $999* |
| Runtime | 200 minutes | Up to 90 minutes |
| Recharge time | 5 hours | At least 2 hours |
| Bin capacity | 430ml + 250ml reservoir capacity (mop) | 400ml |
| Size | 350mm x 93mm | 378mm x 91.4mm |
*Pricing correct as of September 2020.
One major difference is that the DEEBOT 950 has a mopping functionality, which you won't find in the Roomba. Instead, iRobot offers Braava Mops which you can pair with newer robot vacuums like the Roomba 960 ($1,299 RRP*) or Roomba i7 ($1,499 RRP*). These robot mops start from $399 and reach up to $1,149.
Two other things to look out for is the runtime and charging time. The Roomba e Series model has a little more than half the working time of the DEEBOT, but can get back to full power much quicker. So, in the time it takes to use up a single charge on the DEEBOT OZMO 950, you can work through the maximum runtime on the Roomba and recharge the vacuum, before completing another big clean. It's also worth noting that the Roomba has a slightly smaller dustbin in comparison.
Both robot cleaners share plenty of features, such as time scheduling, smart home system compatibility, stair safety function and automatic charging. Other functions to expect include:
iAdapt navigation: allows the Roomba e5 to adapt to different rooms and helps it clean in the dark.
Auto virtual wall: sends the Roomba to rooms you want to clean, and stops it from entering spaces you don't want to.
Auto-adjust cleaning head: adjusts the height of the Roomba to ensure the Dual Multi-Surface brushes stay close to the surface, regardless of whether it's on carpet or hard floors.
Another big claim from iRobot worth mentioning is its 3-Stage Cleaning System. This function contains Dual Multi-Surface rubber brushes to pick up dirt and an edge-sweeping brush to clean walls and corners. It also includes a power-lifting function, which the brand says can supposedly provide five times more suction power than Ecovacs and other brands including Shark and Neato.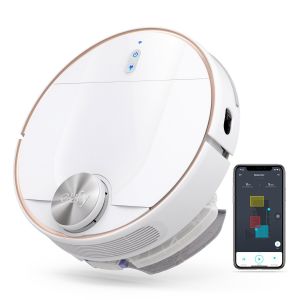 Ecovacs vs Eufy robot vacuums
| Models | Ecovacs DEEBOT OZMO T8 AIVI | Eufy Hybrid RoboVac L70 |
| --- | --- | --- |
| Price (RRP) | $1,299* | $1,299* |
| Runtime | Up to 180 minutes | Up to 150 minutes |
| Recharge time | 6.5 hours | 5-6 hours |
| Bin capacity | 420ml | 450ml |
| Size | 353mm x 93.6mm | 325.1mm x 72.3mm |
*Pricing correct as of September 2020.
If you're looking for another affordable brand, Eufy is definitely one you'll likely come across. Its range similarly starts at just under $400 and reaches up to $1,299 for the Eufy Hybrid RoboVac L70.
But price isn't where the similarities stop, especially when compared to Ecovacs' current flagship model – the DEEBOT OZMO T8 AIVI. Both brands provide a two-in-one vacuum and mop function, and contain a type of mapping technology designed to set boundaries. Each model also allows for voice reporting, and contains a function which helps the robot vac return to the exact spot before it had to pause and recharge.
The Eufy vacuum cleaner offers a little less cleaning time and dustbin capacity than the DEEBOT OZMO, but is expected to charge a fair bit quicker. Some other features in the Eufy RoboVac include:
3-in-1 washable filter
Increases suction power when needed
Automated water control
Which robot vacuum is better?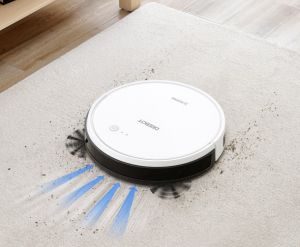 Once you've seen one robot vacuum, you've seen them all… kind of. Robot vacs share a lot of the same features across the board, with runtime and the addition of a mopping function being the main two factors separating each model. What makes a robot cleaner the best ultimately depends on your budget, what you need to clean and the size of your space.
If you're looking for a robot vacuum or stick vac that's flexible enough to reach under sofas and other low-lying furniture, Ecovacs' DEEBOT 600 might be worth considering. It's got the standard features you would expect from both types of vacuums, and sits on the lower price end when compared to many other robot vacs and cordless stick vacuum cleaners on the market.
Although if you need a vacuum to deal with pet hair, you may want to think about iRobot's e Series. The line is designed for cleaning animal hair and includes features like Dirt Detect sensors which identify 'high-traffic' areas (aka dirtier spots in the house), and provides a washable dust bin. This can be especially useful if you suffer from allergies. Plus, all Roomba vacuums cater to a wide variety of surfaces and automatically adjust to clean carpets, rugs, tiles, hardwood and laminate floors.
Otherwise, you can opt for two-in-one robot cleaners like the DEEBOT OZMO 950, DEEBOT OZMO T8 AIVI or Eufy Hybrid RoboVac L70. They're designed to make cleaning a lot more convenient, without having to pay an arm and a leg for two different gadgets.
Other robot vacuums on the market include:
Xiaomi Mi Robot Vacuum-Mop P: $399*
Eufy Robovac 11S Slim Robot Vacuum: $399*
Roborock s5 robotic Vacuum and Mop Cleaner: $999*
Neato Botvac D5 Connected Robotic Vacuum: $1,499*
Electrolux PUREi9 Robotic Vacuum Cleaner: $1,699*
Miele Scout RX2 Home Vision Robotic Vacuum Cleaner: $1,699*
Vacuum Cleaner Reviews & Ratings
Original Author: Tahnee-Jae Lopez-Vito