Haier chills in number one spot in freezer ratings
Did you know a freezer isn't just for storing frozen veggies and mini meat pies? In our survey, a small handful of respondents admitted to using the freezer to clean their jeans (6%), while one in 10 people (13%) said they bought a freezer mainly to keep an emergency food supply. Cool, right?
If you're frozen over which freezer to buy, we're here to help. We've asked almost 400 Australians for their feedback on the freezers they have purchased in the last three years (excluding combined fridge-freezers). Respondents compared brands on their reliability, quality of fittings and fixtures, internal layout, style and external design, value for money and overall satisfaction. Brands which met the minimum required survey sample size of 30 responses are featured in our results.
Haier broke the ice in Canstar Blue's first ever freezer review, rated best for overall satisfaction and the majority of categories.
Best Freezers

Here are the best freezer brands in Australia, as rated by consumers in Canstar Blue's 2020 review:
Haier
Hisense
Fisher & Paykel
Westinghouse
Haier was rated a cool five stars for overall satisfaction, as well as reliability, quality of fittings and fixtures, internal layout and value for money. Hisense also got top marks for reliability and design, although it ended on a respectable four-star rating overall. Fisher & Paykel and Westinghouse also got four stars for overall satisfaction, so no brand was really 'frozen out' in the ratings.
Freezers
Haier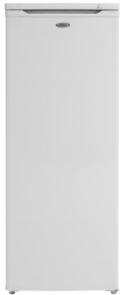 Haier works to make life easier, offering a wide range of appliances for every room. A few types of products the brand cooks up include washing machines and dryers, fridges, bar fridges, dishwashers, ovens, cooktops and rangehoods.
When it comes to keeping cool, Haier mostly sells chest freezers in a variety of sizes ranging from 101 to 719L. A few big vertical freezers are also on offer, available in 81L, 175L or 258L capacities. All products come with a two-year manufacturer's warranty. One of the unique features in models like the Haier HCF324W2 Chest Freezer is the Super Freezer technology, which is said to provide a quick response cooling. Certain units contain a white anodized inner lining, which the brand claims can allow for better thermal efficiency and reduce energy consumption. Haier freezers include:
Haier 101L Chest Freezer HCF101: $389 RRP*
Haier 201L Chest Freezer HCF201: $519 RRP*
Haier 324L Chest Freezer HCF324W2: $749 RRP*
Haier 519L Chest Freezer HCF523W2: $1,149 RRP*
Haier 719L Chest Freezer HCF719: $1,849 RRP*
Haier left the competition shivering in our freezer review, rating best for overall satisfaction as well as quality of fittings and fixtures, internal layout and value for money. It also received full marks for reliability and four stars for style and design.

Hisense

Global brand Hisense offers everything you need to deck out your home, including flat panel TVs, air conditioners, washing machines, wine cabinets, fridges and freezers. Hisense stocks several chest freezers with capacities varying between 144L and 523L, while its line of single door upright freezers is available in either 176L or 280L models. Prices usually start from $399 for a 144L or 145L chest freezer and can reach up to $1,299 for a larger 280L one-door upright model.
If you plan on moving a chest freezer every now and then, you'll be glad to know some Hisense freezers come with castor wheels. Other standard features you can expect include water drains, temperature control, adjustable wire baskets, Fast Freeze function and temperature control. Some models from the Hisense range include:
Hisense 144L Chest Freezer HR6CF144: $399 RRP*
Hisense 176L 1-Door Freezer HR6VFF177A: $699 RRP*
Hisense 280L 1-Door White Freezer HR6Vff280D: $999 RRP*
Hisense 280L 1-Door SS Freezer HR6VFF280SD: $1,299 RRP*
Hisense was the only brand that managed to beat this year's winner in any category, edging out Haier when it comes to style and external design for which it rated five stars. It received the same score for reliability, but ultimately landed on a respectable four stars for overall satisfaction.

Fisher & Paykel

Fisher & Paykel is one of the most globally recognised brands in the world of appliances, reeling in fans around the world with its wide range of washing machines, rangehoods, ovens, fridges, grills and other goodies for the home.
Its freezer collection includes several integrated column freezers, available in 242L, 368L and 477L capacities, which can be paired with other column refrigerators or used as extra freezer space. Each panel ready Series 9 model features ActiveSmart technology, which is said to keep food fresher for longer by storing items at a consistent and supposedly ideal temperature. There's also the Variable Temperature Zone, allowing you to switch one of the compartments to Freeze, Soft Freeze or Deep Freeze. Some products from the Fisher & Paykel range include:
Fisher & Paykel 304L Upright Freezer RF308FRDW1: $2,015 RRP*
Fisher & Paykel 389L Upright Freezer RF388FLDW1: $2,649 RRP*
Fisher & Paykel achieved three stars in most categories, including value for money, but landed on four stars for reliability and overall satisfaction.

Westinghouse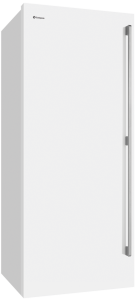 Westinghouse has fed Aussies with a variety of kitchen appliances for nearly 60 years. The brand's aim is to keep families stocked up with practical, long-lasting products, including everything from ovens, microwaves and cooktops to fridges and freestanding dishwashers.
The brand offers both chest freezers as well as upright freezers for those looking to create a pigeon pair with a vertical fridge. This includes models with capacities as small as 175L to as large as 700L. Many Westinghouse freezers are frost-free and feature full-width freezer baskets and electronic temperature controls. Some models from the Westinghouse range include:
Westinghouse 140L Chest Freezer WCM1400WD: $499 RRP*
Westinghouse 290L Chest Freezer WCM2900WD: $849 RRP*
Westinghouse 700L Chest Freezer WCM7000WD: $2,099 RRP*
Westinghouse 425L Upright Freezer WFB4204WB: $2,199 RRP*
Westinghouse ended on four stars for overall satisfaction, reliability and internal layout, but scored three stars in the remaining categories.

Freezer Facts
Our survey found price to be the biggest factor shoppers think about when deciding which new freezer to buy (28%). But it seems a cheap freezer doesn't always leave consumers feeling cheerful, with one in 10 (13%) wishing they bought a more expensive option.
The amount of space inside a freezer is considered the next most important aspect to consider for shoppers (24%), with the need for extra freezer space (32%) topping the list of reasons consumers purchase a new model. This is despite the fact that the majority of people we surveyed also use the freezer section in their refrigerator (56%).
Interestingly, replacing an old or broken model ended up being the second most popular reason for heading to the store (21%). Our survey found Aussies hold onto their freezer for about seven years before upgrading to a new one, with the average spend on a new freezer totalling nearly $800.
About the author of this page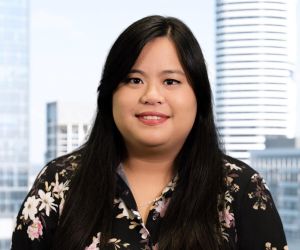 This report was written by Canstar Blue's home & lifestyle journalist, Tahnee-Jae Lopez-Vito. She's an expert on household appliances, grooming products and all things grocery and shopping. In addition to translating our expert research into consumer-friendly ratings reports, Tahnee spends her time helping consumers make better-informed purchase decisions on all manner of consumer goods and services, while highlighting the best deals and anything you need to be aware of.