German juggernaut Miele has just launched its first ever cordless stick vacuum and it offers more than meets the eye. Miele's new brainchild – the Triflex HX1 – comes with a rigorous design incorporating three vacuums in one and a filter that doesn't need changing. But, is it really worth its weight? Here's our review.
Triflex HX1 design
The unique selling point of the Triflex HX1 is undoubtedly its three-in-one configuration. In short, you can re-arrange the body, handle, power unit and floorhead to turn your appliance into either a stick vacuum or handheld model. Basically, it incorporates three cordless modes in a 3.7kg vacuum with an adjustable power unit, for greater flexibility vacuuming nooks and crannies, quick spills and larger areas. These cleaning modes include: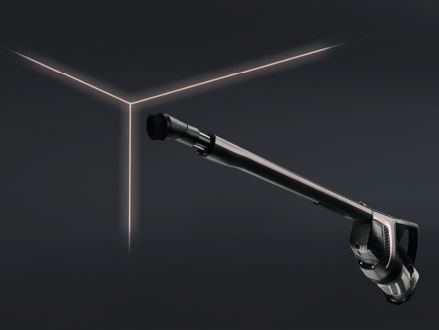 Reach mode: This positions the power unit at the top which makes the Triflex HX1 easier to lift and manoeuvre around hard to reach places like ceiling corners and under furniture.

Comfort mode: This places the power unit at the bottom, and shifts the centre of gravity to put less weight in your hand (closer to the ground) to make the vacuum easier to hold, and to make cleaning larger areas like hallways and living rooms feel less of a chore.

Compact mode: This allows you to detach the powered unit from the floorhead and swap the wand and handle around, to turn the Triflex HX1 into a smaller handheld unit for quick clean-ups and tight spaces like car interiors.
Miele's flagship Triflex HX1 comes in three colour varieties including graphite grey, lotus white and ruby red; in addition to a vacuum for pet hair, as well as a Triflex HX1 Pro and Triflex HX1 Runner model.

Triflex HX1 prices
Miele's entire new Triflex cordless stick vacuum range is priced under $1,200, which for a premium brand, consistently highest-rated for overall satisfaction in our vacuum ratings, is good bang for your buck. In comparison, the Dyson V11 range is priced up to $1,349 for the Dyson V11 Outsize Pro vacuum.
Here are prices for Miele's Triflex HX1 cordless stick vacuum range:
Triflex HX1 – Graphite Grey: $799 (RRP)*
Triflex HX1 – Lotus White: $799 (RRP)*
Triflex HX1 – Ruby Red: $799 (RRP)*
Triflex HX1 Cat & Dog – Obsidian Black: $999 (RRP)*
Triflex HX1 Runner – Ruby Red: $999 (RRP)*
Triflex HX1 Pro – Infinity Grey Pearl: $1,199 (RRP)*

Triflex HX1 features & functions
The Miele Triflex HX1 doesn't quite have the suction power to knock Dyson of its throne as the perceived king of cordless vacuums, but its three-in-one design, adaptable layout and decent price tag, definitely make it a strong contender nonetheless. Miele does however, state that the Triflex HX1 offers as much suction as its conventional corded vacuum. Miele's flagship model uses Vortex technology and a powerful electrobrush with different height adjustments to deep clean carpets, hard floors and various types of surfaces. It's a practical beast and for busy households, it's definitely one worth considering.
Other standout specs of the Triflex HX1 include:
Lifetime hygienic filter
This is a very sought-after feature in cordless vacs, which is what makes the Triflex HX1 a strong choice generally, but particularly for families and asthma and allergy sufferers. It features a maintenance free HEPA lifetime filter, which removes up to 99.9% of ultrafine particles and allergens in the air. This means you'll never have to change the filter on this vac − ever. The only limitation here is that the Triflex has a smaller bin capacity of 0.5L which will need more regular emptying.
XXL floorhead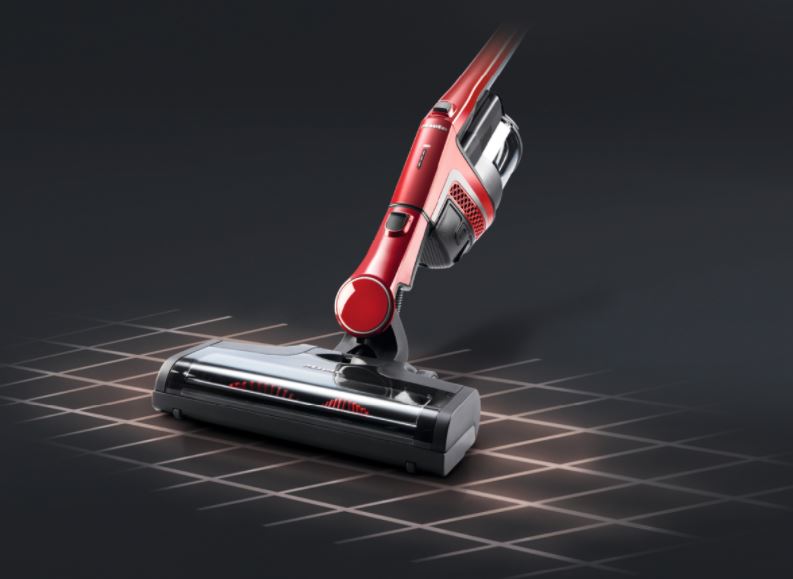 Miele's latest cordless stick vacuum features an extra-wide 28cm electrobrush to help you cover more ground but in less time. The smart brush will automatically adapt to whatever type of floor you're vacuuming, with various height adjustments to offer a more even and thorough clean, according to Miele. The floorhead of the Triflex HX1 Cat & Dog, Pro and Runner models also comes with LED lights to help you spot very small debris like sand, fine dirt and pet hair on coloured floors.
60-minute run time
The Triflex HX1 is kitted with a swappable rechargeable VARTA lithium-ion battery equipped with seven high-performance cells, offering up to a quoted 60-minute run time (on low power) per charge. This is a pretty standard battery life for a high-end vac and on par with rival flagship model the Dyson V11 Outsize Pro vacuum. Although, you'll be using the powered floorhead most of the time and this will reduce the run time to under 40 minutes. If you have a larger home, you're best to invest in the Triflex HX1 Pro model which has a longer battery life of up to 120 minutes and comes with a spare battery and charging dock, to avoid a stop and charge mid clean.
Flexible charging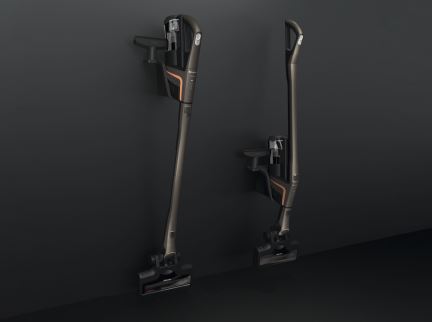 Another standout feature of Miele's Triflex HX1 is its flexible charging function. Depending on your chosen configuration (i.e. stick or handheld), you can opt to charge the appliance either with the power unit in the upper position or lower position. You also have the added option to plug the charging cable directly into the battery or charge the battery externally. No power outlets, no problems.

Triflex HX1 pros & cons
| | |
| --- | --- |
| Pros | Cons |
| Decent battery and suction power | Smaller dust bin (0.5L) |
| Flexible 3-in1 configuration | Limited accessory choice |
| No filter maintenance needed | Feels heavier in handheld mode |
General guide only
Is Miele's Triflex HX1 worth it?
Miele's Triflex HX1 is a cut above the rest in terms of price, flexibility and functionality. Prices for cordless vacs from premium brands typically hover around the $1,300 mark, so Miele's range is affordable for a big-wig model like this. The Triflex could have benefitted from a larger bin capacity, although this may not have been feasible with its three-in-one design. All in all, Miele's Triflex HX1 is a sound investment and one that comes with a two-year manufacturer's warranty for peace of mind. Not too shabby.

Picture credits: Miele Australia.