Fact Checked
KitchenAid whisks to the top in mixers ratings for 2nd year
Mixers are a handy addition to any kitchen, especially if you enjoy making oven-baked goodies and treats. While mixing was often the bane of many cooks and weekend creators, with the old-school mixers usually leaving you with hand cramps – in addition to taking a good chunk of time – brands nowadays offer a wide variety of mixers that do the work for you.
With plenty of options available, narrowing them down can be tricky, especially if you haven't had much experience before. So, to offer some guidance, we've surveyed more than 500 Aussies and asked them to review the mixer(s) they've most recently purchased on several factors including value for money, performance, design and so on. Brands that received at least 30 responses are rated and compared above.
This year's results proved KitchenAid still 'bakes' the best mixers, with the brand not only being rated best for overall satisfaction for a second time but also achieving top marks across all categories!
Best Hand & Stand Mixers
Here are the best brands of mixers in Australia, as rated by consumers in Canstar Blue's latest review:
KitchenAid
Kenwood
Sunbeam
Kambrook
Kmart
Breville
KitchenAid stirred up five stars for all factors, including performance, ease of use and cleaning, additional functions, design, value for money and overall satisfaction. Kenwood and Sunbeam followed behind on four stars for overall satisfaction, just ahead of Kambrook, Kmart and Breville on three stars.
Kenwood and Sunbeam were the only other brands to receive five stars in any category, namely for ease of cleaning. Sunbeam also earned full marks for value for money.
Now let's get an overview of what's available from each brand, including the prices you can expect.
Hand & Stand Mixers Compared
KitchenAid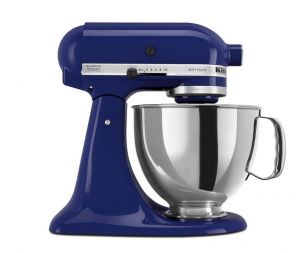 KitchenAid is arguably the king of small kitchen appliances and offers a large range of hand mixers and stand mixers with enough variety to satisfy your inner chef. KitchenAid mixers also come in a variety of colours, allowing you to find one to suit your kitchen's look. It has a couple of hand mixers available for just over $200, while stand mixers can cost anywhere between $599 and $1,299. Many of the models come with several accessories such as a flat beater, wire whisk, dough hook and a stainless steel bowl.
If you have limited bench space, KitchenAid now has compact stand mixers that are said to be 20% smaller and 25% lighter than the brand's Artisan tilt-head mixers. Alternatively, you can grab models like the KitchenAid 4.8L Heavy Duty Bowl-Lift Stand Mixer (KPM5) that is made to handle heavier mixtures.
Here are some models you'll find in the range:
KitchenAid Artisan 9-Speed Hand Mixer (KHM926): $209 RRP*
KitchenAid 3.3L Artisan Mini Stand Mixer (KSM3311): $599 RRP*
KitchenAid 4.8L Artisan Mixer + Flex Edge Beater (KSM177): $999 RRP*
KitchenAid impressed with a smooth five-star score across the board, including for performance, additional functions, ease of use and cleaning, design, value for money and overall satisfaction.
Kenwood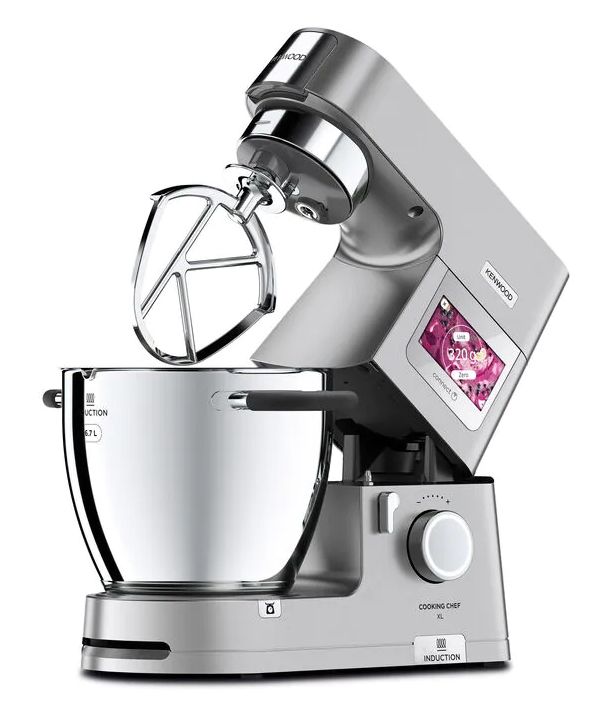 Kenwood may be a worthwhile option for those shopping for a versatile mixer and who don't mind spending a little more. Most Kenwood stand mixers tend to sit on the higher end of the price scale compared to other major brands, although there are several mid-range units. You can typically grab a hand mixer from Kenwood for $50 and up to just over $200, or a stand mixer for between $350 and $2,000.
Aside from the usual whisking and beating, some Kenwood stand mixers have additional functions like warming and folding. The Titanium Chef Patissier XL (KWL90.004SI), for example, lets you prove dough and melt ingredients straight from the mixer. It also contains built-in scales and six pre-set modes such as dough kneading, chocolate melting, all-in-one-cake and Swiss meringue. There's also a variety of attachments that allow you to transform the mixer into a food processor.
Some models from Kenwood's mixers range include:
Kenwood Classic Chef In White With Silver Trim (KM336): $349 RRP*
Kenwood Chef XL Elite (KVL6400S): $699 RRP*
Kenwood Cooking Chef XL (KCL95.004SI): $1,999 RRP*
Kenwood earned five stars for ease of cleaning and four stars for performance, value for money, overall satisfaction and everywhere else.
Sunbeam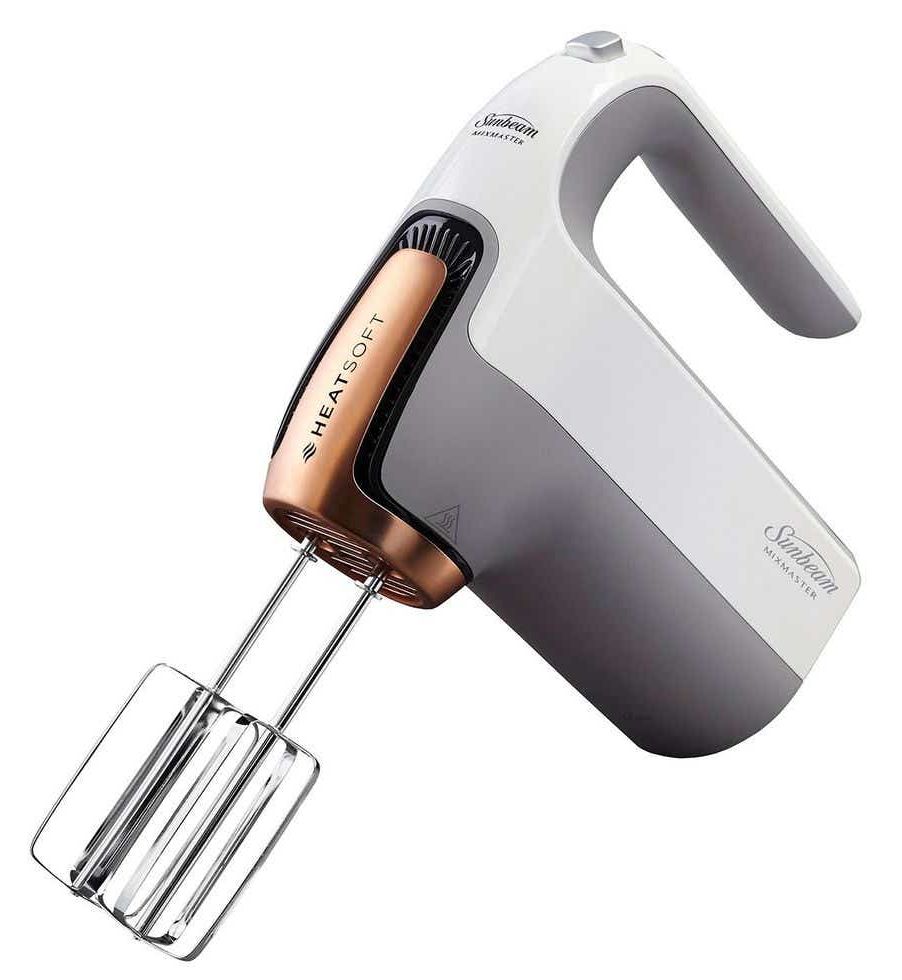 A giant within the kitchen appliances market, Sunbeam offers a variety of both stand and hand mixers. The majority of Sunbeam's mixer range comprises of Mixmaster mixers, which echo the classic designs of mixers in the 1950s, blended with modern functionalities. Expect prices ranging from $39.95 up to $99.95 for hand mixers, and between $99.95 and $349 for stand mixers.
Several of these models stand out with features such as the 2-in-1 design in the Mixmaster Combo Mixer Pro (MXP1000WH), allowing you to detach the head of stand mixers and convert it into a handheld mixer. Sunbeam's Mixmaster HeatSoft Hand Mixer (JM7000) similarly breaks the mould with HeatSoft Technology, which lets you bring the ingredients to room temperature.
Some products currently available include:
Sunbeam Mixmaster Compact Pro (MX5950): $149 RRP*
Sunbeam HeatSoft Hand Mixer (JM7000): $99.95 RRP*
Sunbeam Planetary Mixmaster The Master One (MXM5000BK): $349 RRP*
Sunbeam achieved five-star reviews for ease of cleaning and value for money, plus four stars for performance, ease of use, design and overall satisfaction. The only exception was additional functions, where it got three stars.
Kambrook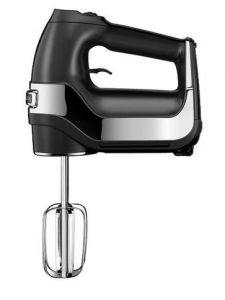 Kambrook offers a couple of hand mixers, at the time of writing, and are available at affordable prices from $39.95 up to $69.95. These handheld mixers are on the cheaper side compared to other leading brands and cover the basics, each providing multiple speed levels and turbo boost and rapid beater functions.
The Kambrook 7-Speed Hand Mixer (KHM655BLK) offers a little extra, such as a two-year replacement warranty (as opposed to 12 months for the Kambrook Power Mix Hand Mixer) and controlled slow start functionality. It also comes with beaters, a whisk and dough hooks.
The two Kambrook mixers currently offered include:
Kambrook Power Mix Hand Mixer (KHM10WHT): $39.95 RRP*
Kambrook 7-Speed Hand Mixer (KHM655BLK): $69.95 RRP*
Kambrook received four stars for additional functions before landing on three stars for the remaining research factors, such as performance, value for money and overall satisfaction.
Kmart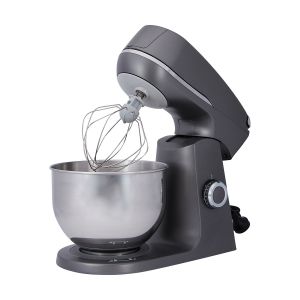 Budget-oriented retail chain Kmart seems to do it all – from air fryers to microwaves and even mixers. When it comes to mixers, functionality is fairly basic. Kmart's cheapest hand mixers have five speed settings and an ejection button, while the stick mixers offer one or two speed options. Otherwise, you can opt for the Kmart Stick Mixer With Chopper Set which lets you convert the stick mixer into a makeshift food processor.
Kmart's stand mixers cost slightly more, but offer more premium functions. The Diecast Stand Mixer, for example, provides 12 variable speed controls, a tilt head stop function and a 4.6L stainless steel mixing bowl.
A few hand and stand mixers available at Kmart include:
Kmart Stick Mixer With Chopper Set: $29 RRP*
Kmart Bench Mixer: $65 RRP*
Kmart Diecast Stand Mixer: $129 RRP*
Kmart bumped up a spot since last year after scoring four stars for ease of use, ease of cleaning and value for money. It got three stars everywhere else, including for overall satisfaction.
Breville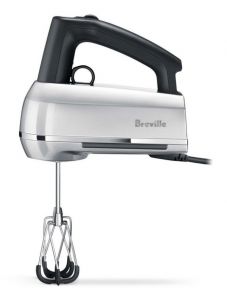 Well-known in the kitchen appliances market, Breville has long been a family favourite when it comes to decking out the kitchen. It sells several hand mixers and stand mixers from $64.95 up to $499.95.
There are up to 12 speed controls, depending on which mixer you get, and a variety of attachments to bump up the versatility of the unit. Certain models, including the Handy Mix Scraper, also come with Beater iQ technology to recognise which attachment you're using and automatically adjust the speed accordingly.
Some Breville mixers currently available include:
Breville The Handy Mix Scraper (BHM800SHY2IAN1): $179.95 RRP*
Breville The Scraper Beater (LEM250SIL2IAN1): $299 RRP*
Breville The Bakery Chef Hub (EM750BTR2JAN1): $499.95 RRP*
Breville maintained four stars across most areas, such as performance and value for money, before ending on three stars for overall satisfaction.
Other brands
Aside from the brands mentioned, there are plenty of others you may like to consider that may not have received the minimum sample size to be included in our ratings but are just as prominent in the market:
ALDI Ambiano
Big W Contempo
Bellini
Cuisinart
Devanti
Kogan
Russell Hobbs
Smeg
Thermomix
Todo
What types of mixers are there?
With many kitchen appliance brands now offering a variety of models and mixer types, consumers are spoilt for choice when it comes to whipping up a storm in the kitchen. Mixers are generally split into two different categories – hand mixers and stand mixers.
Hand mixers are hand-held models commonly used for smaller quantities, or for whisking eggs and whipping cream.
Stand mixers, otherwise known as bench mixers, are larger, freestanding appliances with more functions and features.
Stand mixers generally offer more flexibility in terms of functions and can accommodate heavier mixtures, making these suitable for larger households or those who regularly bake or cook. However, stand mixers are often significantly more expensive and tend to have a starting price of just over $200 for basic features. It's important to note our review considers all types of mixers.
What to consider when buying a mixer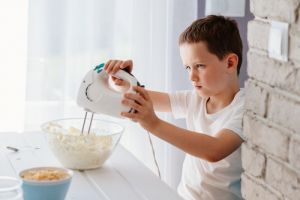 When it comes to finding out what drives customer satisfaction after purchasing a mixer, our research revealed the following factors as most important:
Performance: 36%
Value for money: 20%
Design: 16%
Ease of use: 15%
Ease of cleaning: 12%
Additional functions: 1%
Performance is the most important driver in mixer(s) satisfaction, followed by value for money. When you need the batter battered or the cream whipped, you'll want a mixer that will do it just right. But when it comes to 'value', this doesn't just mean that the most expensive unit on the market is 'best' as there are plenty of cheap options available that can represent good value for money by delivering on performance and reliability.
How much do mixers cost?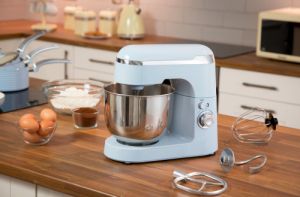 Depending on the type, prices for mixers start at around $50 but can go up to almost $2,000 for those looking to amp up their cooking and baking skills. Our survey found that households spend an average of $203 on new mixers, with most people keeping theirs for about seven years.
When considering which mixer to buy, it would be wise to think about how often you'll use it and what you'll use it for. Over a fifth (24%) of survey respondents said they don't use their mixer as much as they thought they would and only 11% wish they had spent more money on a better mixer. Meanwhile, a third of respondents (32%) have cooked/baked more since purchasing their mixer.
Which mixer brand should I buy?
Mixers are a handy appliance to have in the kitchen, saving you time – and your hands – while making short work of the preparation phase of recipes. KitchenAid seemed to be the all-rounder, impressing consumers on all fronts. Sunbeam was similarly seen as being good bang for buck, while Kenwood stood out as being easy to clean and a fairly decent buy when judged on various factors.
But ultimately, which mixer you walk out the door with will depend on your personal preferences. Some useful questions to ask yourself might include:
How often do you cook or bake?
What types of dishes do you usually make?
Do you plan on experimenting with recipes that require certain attachments, such as beaters or whiskers?
Fortunately, households have no shortage of options when it comes to choosing a mixer, with both hand and stand models readily available to suit whatever you plan on cooking. With multiple brands and models available, narrowing down the best option can quickly become a struggle, with the motor size, safety features and optional attachments all factors to be considered.
About the author of this page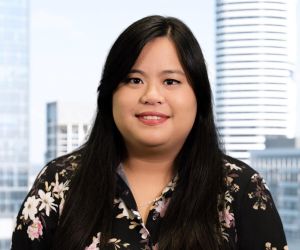 This report was written by Canstar Blue's home & lifestyle journalist, Tahnee-Jae Lopez-Vito. She's an expert on household appliances, grooming products and all things grocery and shopping. In addition to translating our expert research into consumer-friendly ratings reports, Tahnee spends her time helping consumers make better-informed purchase decisions on all manner of consumer goods and services, while highlighting the best deals and anything you need to be aware of.
Picture credits: Daniel Jedzura/Shutterstock.com, 4teen/Shutterstock.com.
*Prices are taken from respective retailer websites, correct as of November 2021.