Fact Checked
Eufy rated safest option in home security systems review
If you're wanting to better protect your home and valuables, having surveillance on your property 24/7 could be your best bet. In fact, installing a home security system can not only keep your house and family safe from potential break-ins and give you remote access to your humble abode, but it can also help manage hazardous risks (i.e. fire, gas leaks, etc.) and may reduce your home insurance premiums.
It's a no-brainer really, and perhaps the reason nearly half of our survey respondents (48%) said they felt safer after installing security equipment in their home, while 34% even researched security systems before buying. If you're sold on finding the best-value home security system to protect and monitor your property, we've done the hard yards for you, by seeking the opinions of nearly 700 Aussie homeowners who've purchased and installed a home security system in the last three years. Their feedback is reflected by the star ratings you see above, with each brand rated on features and functionality, performance and reliability, ease of installation, connectivity, ease of use, design and appearance, value for money, and overall satisfaction. Each of these brands met the minimum sample size required (30 responses) to be included in our ratings.
So, what's the go? Eufy was seen as the best brand to keep an eye on, receiving full marks in all research categories – including overall satisfaction!
Best Home Security Systems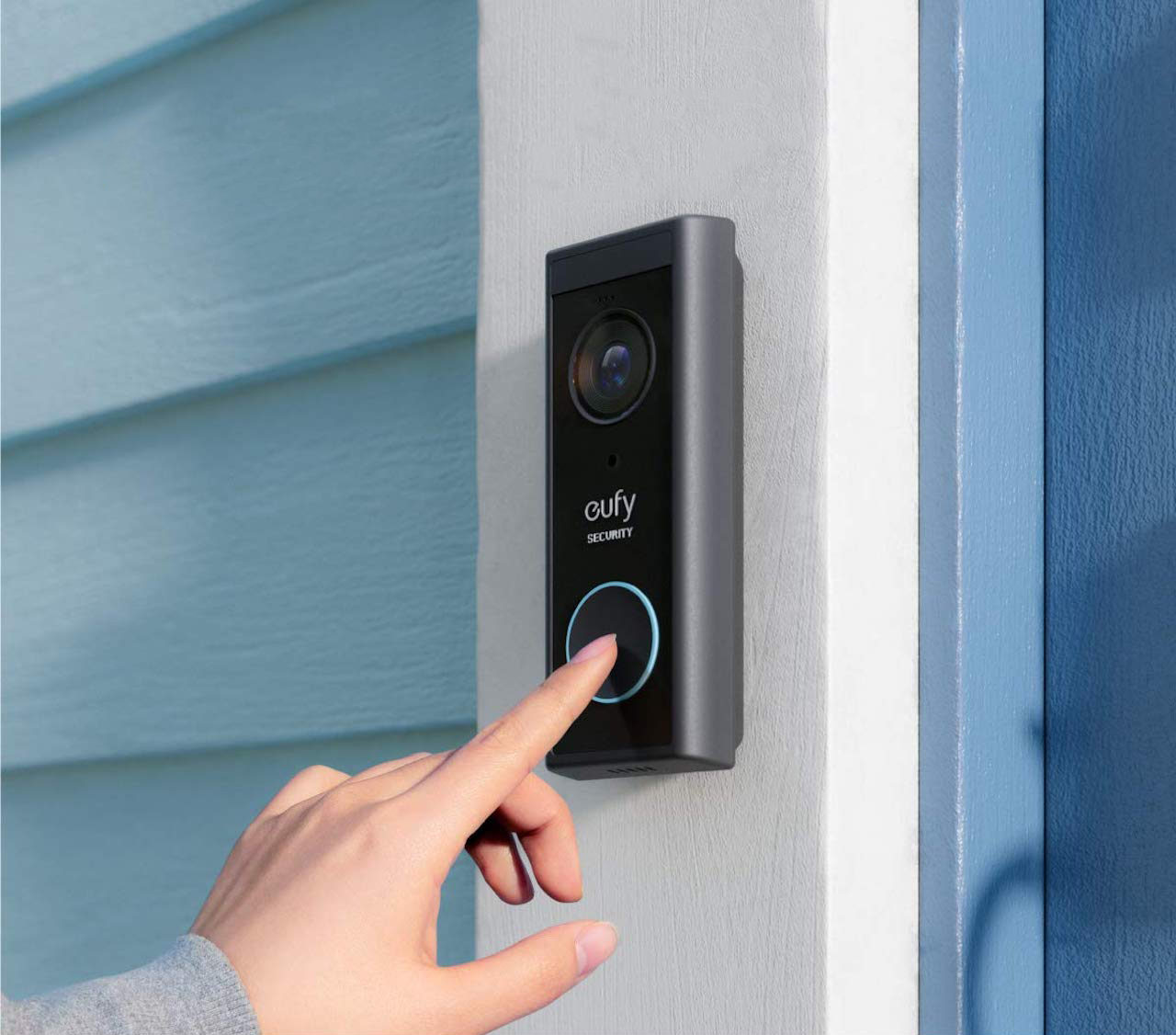 Here are the best home security systems in Australia, as rated by consumers in Canstar Blue's latest review:
Eufy
Google Nest
Swann
Ring
ADT
Chubb
Arlo
Samsung
Kogan
Eufy topped our latest ratings with five-star reviews across the board, including for overall satisfaction. Most other brands followed behind on four stars overall, with the exception of Samsung and Kogan which ended on three stars.
Google Nest was another standout when it came to performance and reliability, achieving full marks, as was Chubb. Swann similarly impressed in terms of features and functionality.
Top Home Security Systems
Eufy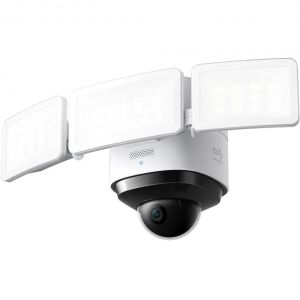 Eufy stands by its motto 'smart home simplified', creating easy-to-use smart home devices and appliances. When it comes to security, the brand sells a range of video doorbells, smart locks, security cameras, floodlight cameras, indoor cameras, and alarm systems. Prices generally start around $40 and reach up to $1,250.
Depending on the product, some of the features available in Eufy's security systems include face recognition, live streaming, two-way audio, night vision, instant mobile alerts, and motion sensors that feature adjustable sensitivity and motion tracker functionality.
Eufy achieved five-star reviews for features and functionality, performance and reliability, ease of installation, connectivity, ease of use, design and appearance, value for money, and overall satisfaction.
Google Nest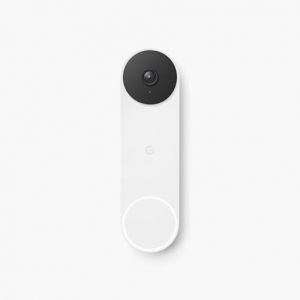 Google Nest is the tech giant's range of smart home products, which includes everything from smart speakers and streaming devices, to home security systems including battery-powered smart doorbells cameras. These usually retail for $329 each, with bundle options also available.
Its Nest Cam can be used indoors and outdoors and can tell whether the device picks up motions made by a person, animal or vehicle. When it comes to video doorbells, the Nest Doorbell lets you answer in real-time or leave pre-set messages. It's also battery-powered, making it compatible with all homes and removing the need to fuss around with long cables.
Google Nest was rated five stars for performance and reliability and scored four-star reviews for features and functionality, connectivity, value for money, overall satisfaction, and everywhere else.
Swann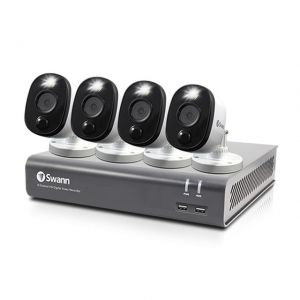 Swann offers new and refurbished security solutions for homes and businesses, including video doorbells, Wi-Fi security, security cameras, security lighting and security systems. Its range of security systems will generally set you back anywhere from $279.95 up to $2,199.95.
The list of devices includes products with up to eight cameras, camera resolutions reaching 1080p full HD, one or two-way audio, hard drive sizes of up to 3TB, a maximum of 16 recorder channels, siren functionality, security lights and various connection types. Keep in mind these features vary between items.
Swann dived into our latest ratings with five stars for features and functionality, plus four stars in the majority of the remaining categories such as performance and reliability, value for money and overall satisfaction. It got three stars for ease of installation.
Ring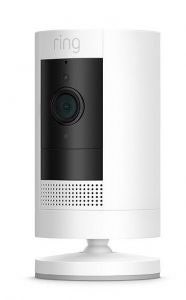 Ring offers a wide range of home security kits, including video doorbells, indoor and outdoor security cameras, alarm systems and accessories. The brand's flagship product is the Ring Video Doorbell, which now comes with HD vision and improved motion detection. This nifty device detects motion when people come to your home and sends notifications to your phone, tablet or PC, so that you can see, hear and speak to visitors in real-time from anywhere.
Ring also offers indoor and outdoor CCTV cameras with a small footprint which means you can stay incognito while keeping watch on your property. The indoor camera features a simple plug-in installation, while the Stick Up Cam is a bit more versatile and comes with several power outputs and placement options.
Ring achieved a solid four stars on all factors, such as features and functionality, performance and reliability, ease of installation, connectivity, value for money and overall satisfaction.
ADT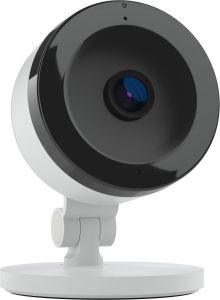 ADT offers a wide range of home security systems that give you total (remote) control of your home from your smartphone or tablet. This includes 24/7 security alarm monitoring, interactive security, live video and more. ADT's Live 24/7 Video allows you to get video clips sent directly to your devices via push notifications or email when the front door opens, when motion is detected or when an alarm goes off.
ADT also offers indoor and outdoor home CCTV, which can record up to 30 days of surveillance footage and connect up to eight high-res cameras to one network. You can also set up the ADT Security app remotely to control your security, home automation and video. The app is available on both Android and iOS devices. ADT's security systems typically start from $499.
ADT was rated four stars in most areas, including features and functionality, connectivity, design, value for money and overall satisfaction. It ended on three stars for performance and reliability, ease of installation and ease of use.
Chubb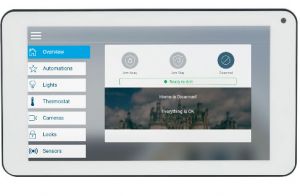 Chub Home Security is said to be one of Australia's leading providers of security solutions, offering several customisable security systems, high-definition video security cameras, safes and automated security devices. Its home alarm systems are installed and maintained by licensed technicians and monitored by operators. If anything happens, the company promises to notify you within two minutes (or 60 seconds for life-threatening emergencies) and help work out what to do next.
Some Chubb products available include the Zerowire control panel, which connects things like motion sensors and wireless door and window sensors without the need for cables. It can sync with up to 256 users, 20 keyfobs and 64 zones. There's also the Chubb wireless touch-screen for those using the brand's UltraSync SmartHome system, allowing you to control and monitor different security devices straight from the tablet.
Chubb earned a five-star review for performance and reliability, plus four stars for features and functionality, connectivity, value for money, and overall satisfaction. It got three stars everywhere else.
Arlo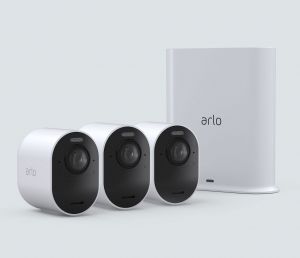 Arlo has a variety of home security devices to choose from, including cameras, doorbells, floodlight cameras and accessories such as solar panels and batteries for Arlo products. Its cameras usually retail between $159 and $599, while doorbells can set you back between $290 and $329. A floodlight camera is also available for $399.
The brand additionally offers Arlo Secure and Arlo Secure Plus, which gives you unlimited cloud storage and access to features like 'call a friend', live videos streaming, 4K video resolution, animated preview and video history. You can also use activity zones, which allows you to receive important alerts for particular areas, and object detection so you know whether the sensors were activated by a person, package, vehicle or animal.
Arlo achieved four stars for features and functionality, ease of use, design and overall satisfaction. It scored three stars in the remaining areas.
Samsung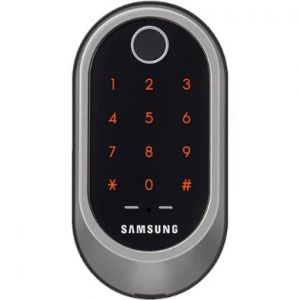 Alongside smartphones and TVs, Samsung offers a range of smart home monitoring gadgets including baby monitors, CCTV cameras and smart security systems, including a smart doorbell that can be synched with your TV or smart fridge using the SmartThings app. This allows you to see who's at the door on your QLED TV screen, so that you can confidently ignore pesky door knockers or rush to get your Uber Eats delivery.
One of the products available includes the Samsung Smart Wi-Fi Biometric Deadbolt Door Lock, which lets you unlock the door remotely, see who entered or exited the door, provide passwords for regular guests and one-time visitors, and disable key authentication whenever the door is pulled forcefully in order to prevent trespassing.
Samsung received four-star reviews for features and functionality, performance and reliability and connectivity. It landed three stars for ease of use, design, value for money and overall satisfaction.
Kogan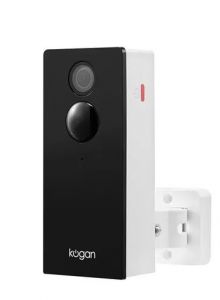 Online marketplace Kogan has a wide selection of indoor and outdoor smart home and surveillance products to choose from, including security cameras, doorbells, smart garage door openers and door locks. Prices start from just $12.99 for window and door sensors, and go up to $567.98 for its SmarterHome kits which contain multiple cameras and a base station.
These are generally wireless and many are compatible with Google Nest Hub and Amazon Alexa, as well as Kogan's SmarterHome app. Depending on the device, some features you can find include night vision reaching up to 10m, motion detection sensors with 140° wide viewing angle, an emergency backup charging port in case of a flat battery and scheduling functionality.
Kogan rounded up the scores on four stars for value for money and three stars everywhere else, such as for features and functionality, performance and reliability, connectivity and overall satisfaction.
How much does it cost to install a home security system?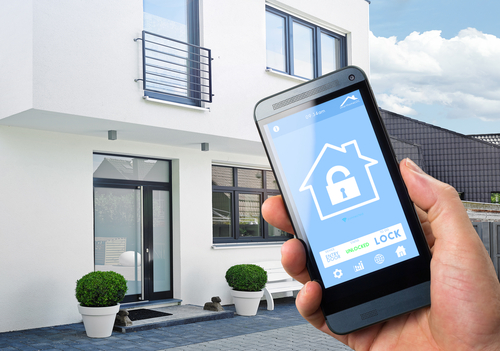 Aussies who have recently purchased a home security system spent an average of $683 on their new surveillance equipment, our survey found. One in ten (11%) purchased top-of-the-line models and 20% bought their system on sale.
The overall cost of your home security installation will depend on a host of factors such as the type and how much hardware needs to be connected (and where), power outputs, your location, how many windows are in your home and so on. Most manufacturers these days do offer bundled discounts and payment plans, so be sure to shop around before making your final purchase decision.
Is having a home security system worth it?
Having a home security system is not a 100% fail-safe option for protecting your home from break-ins, but it goes a long way to decrease the risk, with some studies even suggesting that up to 60% of burglars would be deterred by an alarm system. There are dozens of other benefits to having a home surveillance system, including having remote access to your property, reducing your home insurance premium and of course, peace of mind.
With that being said, home security doesn't come cheap, so if you're thinking of investing, it's best to undertake some serious research first to find the best system for your home and budget.
About the author of this page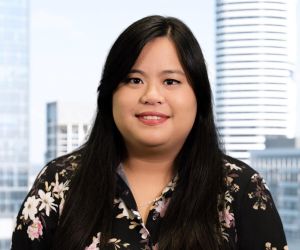 This report was written by Canstar Blue's home & lifestyle journalist, Tahnee-Jae Lopez-Vito. She's an expert on household appliances, grooming products and all things grocery and shopping. In addition to translating our expert research into consumer-friendly ratings reports, Tahnee spends her time helping consumers make better-informed purchase decisions on all manner of consumer goods and services, while highlighting the best deals and anything you need to be aware of.
*Prices are taken from JB Hi-Fi and respective retailers, correct as of March 2022.