Fact Checked
If you've ever had a mixture of water and dry mess to clean up, you'll know the pain of having to wipe up one and vacuum up the rest. But there's a simple appliance to help combat this issue – a wet and dry vacuum. These handy appliances create a simple solution for cleaning up indoor and outdoor mess in one unit. Read on to find out more about wet and dry vacuum cleaners and whether it may be the right appliance for you.  
What is a wet and dry vacuum cleaner?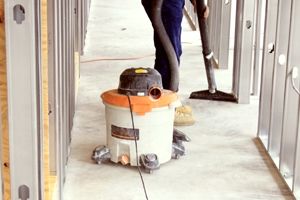 A wet and dry vacuum cleaner is similar to a regular vacuum but with the ability to clean both dry and liquid messes regardless of whether it's inside or outside the home. They can save you time when it comes to cleaning so you don't have to worry about vacuuming liquids and ruining your vacuum, it's an all-in-one vacuuming solution. 
How does a wet and dry vacuum work?
Instead of a vacuum bag, it usually has a two-bucket system that separates the solids from the liquids. The two separate compartments are also there to make sure that it's a safe appliance to use with no risk of damage or electric shock. It uses a foam filter for the liquid spills and paper cartridge filter for dry elements, which needs to be replaced after a fair few uses. 
Wet and dry vacuum pros and cons
Wet and dry vacuums offer the best of both worlds which makes them a handy appliance to have, however they can have some issues that create some drawbacks. 
Pros:
Have a larger motor and therefore more powerful suction

Larger capacity to house dirt and debris

Has a bagless design so you won't spend extra money on bags each month

All in one design allows you to clean a number of spills and messes
Cons:
Tend to be more expensive to buy than a standard vacuum
Maintenance can be more tedious because often times mould and mildew build up from the wet elements

They're larger in size so can be tougher to move around the space
How much do wet and dry vacuums cost?
Wet and dry vacuums can range in cost from around $100 to upwards of $500 depending on the size and capabilities of the specific model. Wet and dry vacuums can be used in a residential setting but more often than not are used in commercial environments due to their large size and added capabilities. 
Who sells wet and dry vacuum cleaners?
Brands like Karcher, Bosch, Ozito and Vax offer a wide range of wet and dry vacuum cleaners. You can buy models direct from the brand or from a second party supplier or store like The Good Guys, Harvey Norman, Appliances Online and Bunnings. 
Vax Wet and Dry Vacuum Cleaners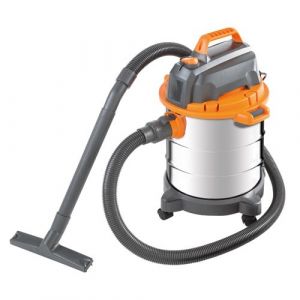 Vax provides a large range of all things floor care, from numerous vacuum cleaners to a range of steam mops as well as wet and dry vacuums, Vax is bound to have a cleaner worth looking into. Its wet and dry vacuums retail for around $100, provides 20L of capacity and is designed on castor wheels to easily move around the space. Other features include multiple cleaning heads to reach those tight corners and this vacuum is best used on hard floors.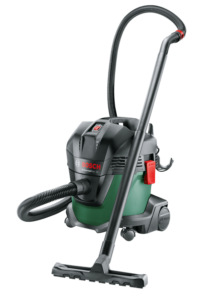 Bosch Wet and Dry Vacuum Cleaners
Bosch is well known in the appliance space but not necessarily for its vacuums. It offers a small range of wet and dry vacuum cleaners that suit residential and larger scale commercial environments. You can expect to spend from $80 up to $150 for one of these vacuums and they come in a small handheld size up to a larger wheeled model.   
Karcher Wet and Dry Vacuum Cleaner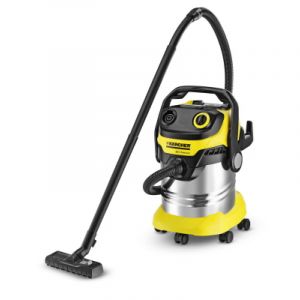 Karcher offer a wider range of wet and dry vacuums being a popular outdoor cleaning product brand. You can expect to spend from $150 to $500 for a range of sizes of wet and dry vacuums. Many models feature a single-part cartridge filter and a power outlet with automatic on and off control if you're working with power tools. It also includes a crevice nozzle, wet and dry floor nozzle and a removable handle.   
Ozito Wet and Dry Vacuum Cleaner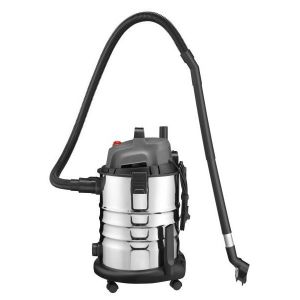 Ozito is a popular power tool brand in Australia but also have an extensive range of wet and dry vacuums. Its vacuums range from $50 to $120 making them an affordable brand of wet and dry vacuum. Many models feature an automatic blower function alongside its standard vacuum function, a space saving accessory mount and a generous 1.5 metre hose so you can move freely in the space you're cleaning.
Should I buy a wet and dry vacuum?
When you're looking to buy a wet and dry vacuum it's important to keep a few factors in mind. You may want to think about including how often you're cleaning materials like debris and leaves, how much you would be using it outdoors and indoors and if additional features like a blower setting will be useful. In the end it will come down to personal preference and lifestyle as well as budget. If you're looking for a standard vacuum as opposed to a wet and dry one specifically, compare vacuum brands below. 
Vacuum Cleaner Reviews & Ratings
Original Author: Veronika Hleborodova