2023 Most Trusted Electricity Providers
---
Red Energy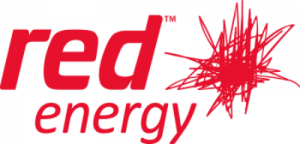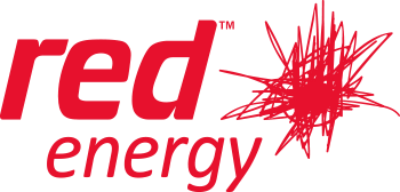 Most customers will not see or hear from their electricity provider after signing up, other than when the bill arrives, and for many of us, that's perfectly fine. But other consumers want more from their electricity provider and are willing to engage with it on a regular basis.
Red Energy is a consistent performer in our annual electricity provider satisfaction ratings, particularly in New South Wales where it has dominated for the last nine years in a row. It also managed to land the top spot in our recent electricity provider ratings for Victoria and our solar electricity providers ratings nationally.
Red Energy maintains a good social media presence, constantly in communication with followers, which is great for building trust for many consumers. Consumers can see the retailer interacting with – and assisting – customers when they need it, which gives them confidence that they'll receive the same support.
Despite there usually being cheaper options available, it seems Red Energy may have won customers over with its exclusive offers, some of which give away a generous amount of Qantas points and other value-add incentives. It also offers a range of plans to suit a variety of households.
While price isn't everything, and there are numerous established brands out there generally doing the right thing, Red Energy looks to be taking it a step further by building a loyal and trusting customer base.

2023 Most Trusted Natural Gas Suppliers
---
Kleenheat


Just because a natural gas supplier is cheap, doesn't necessarily mean it will be good. That's why it is also important to consider other factors such as customer service and support when choosing your natural gas provider.
One provider that seems to be getting it right in this space is Kleenheat. A consistent contender in our natural gas supplier ratings for Western Australia, Kleenheat appears to have won the hearts of household gas users in this area with its discounts and incentives for members of local auto club, RAC. The retailer also offers LPG across WA and the Northern Territory.
From endorsing local events and establishments via its social media pages to sharing helpful energy tips and tricks through its blog, Kleenheat has truly integrated itself as a member of the local community in WA, which is great for building trust with consumers. When households can see a company that truly cares for the area it operates in, paired with a significant number of years' experience under its belt, it can give them confidence that they have chosen a provider that will both look after and support them.
Kleenheat offers a range of plans, suited to a variety of households in WA. While gas prices are still regulated by the government in the state, retailers are permitted to offer discounts or specialty rewards off that set price as a point of difference in market. In Kleenheat's case, this is generally through direct debit and e-billing discounts or FlyBuys points, in addition to one-off specialty offers.
Please note, this category was previously titled 'Most Trusted Energy Providers' until 2023 and only considered electricity providers in market. The below winners were awarded under this title.
2022: Red Energy and Powershop
2021: Red Energy
2020: Powershop