AGL has announced its latest solar program for customers to 'supercharge' their home battery investment while becoming less reliant on the electricity grid.
The AGL Virtual Power Plant, or VPP, is part of the retail giant's initiative to grow a network of solar battery owners in Australia, capitalising on stored solar energy with a view to reduce power bills for those signed up.
The Virtual Power Plant is designed to connect AGL customers to other solar home batteries, creating a community that helps stabilise the grid when electricity is in peak demand, such as weekdays from 3pm to 9pm.
AGL claims that not only will the VPP make energy more affordable and reliable, but customers will also be rewarded with up to $280 in bill credits over 12 months. This includes a $100 one-off sign-up bonus, plus $45 credit per quarter.
The bill credits in this offer are additional to the solar feed-in tariffs that customers already receive for exports to the grid.
To sign up, customers will need to have an existing LG Chem RESU battery with a SolarEdge inverter or a Tesla Powerwall 2 battery, as well as an operating solar system and reliable internet connection.
AGL says it will manage batteries remotely up to 30 times in a year, discharging electricity from the battery to power the customer's home, while any left-over energy is exported to the grid, with the relevant plan's feed-in tariff applied.
For more details on this offer, visit the AGL website.
AGL CEO, Brett Redman, stated the VPP will unlock many benefits for residential customers and place downward pressure on energy prices.
"Right now, generally customers can only use their solar systems to meet their own energy needs and sell any surplus back into the grid," Mr Redman said.
"The AGL Virtual Power Plant unlocks new benefits for customers, a partnership that allows customers to provide services to AGL to support the grid at times when energy is needed.
"The new Virtual Power Plant will enhance reliability and affordability, sharing the benefits and in effect allows customers to act as generators.
"A battery is a significant investment and the AGL Virtual Power Plant program is a means of creating more value for the customer."
About a quarter of Aussie homes already have a solar system installed, with 150,000 residential battery systems expected to be installed by 2025.
Solar customers looking to connect to the Virtual Power Plant must have an electricity plan with AGL.
Is the AGL Virtual Power Plant worth connecting to?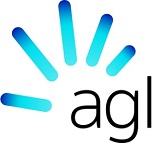 The AGL Virtual Power Plant could be a viable option for customers looking to take advantage of their solar battery's output. Not only can customers store energy for later use or export back to the grid, they'll also be rewarded with generous bill credits over a 12-month period, potentially making the program one of the more competitive offers in the market at a time when retailer-funded solar feed-in tariffs are generally diminishing.
The profitability of the scheme will ultimately come down to how much customers can make back in return for their exported energy. It's always worth looking out for more competitive feed-in tariffs, but generally speaking, if you're an AGL customer, the Virtual Power Plant seems like a reasonable deal.
Unfortunately, customers without an LG Chem RESU or Tesla Powerwall 2 solar battery will have to look elsewhere. Customers with a different solar battery will still have access to AGL's solar-specific plans with relatively generous feed-in tariffs. Just be aware that these plans aren't always publicly available and may not cover all areas in each state.
If you'd like to compare AGL to a range of other solar providers in your state, click on the links below.
Choosing the right solar energy provider will ultimately come down to what's important to you. Whether it's customer service, feed-in tariffs or bonus incentives, just remember that you're not limited to one electricity company. By comparing your options, finding an appropriate solar provider for your home should be a breeze. Begin your solar savings journey by clicking the link below.

Image credits: zstock/Shutterstock.com