With sweeping changes across the retail energy market, you may have noticed a few things different about your power plan. Not only have the retailers updated their prices in accordance with strict new regulations, some providers have ditched the flashy discounts and replaced them with… bill credits instead.
While discounts are still offered by some retailers, there's been a noticeable increase in bill credits made available on energy plans – old and new.
Canstar Blue Editor-in-Chief Simon Downes said the new regulations have forced retailers to comply with the provisions of the Default Market Offer (DMO) in New South Wales, Queensland and South Australia, and the Victorian Default Offer (VDO) in Victoria, both of which act as a 'reference price' from which energy plans with bill credits and discounts must be compared.
"Some energy providers have turned to bill credits as a new point of difference, and to attract new customers who are trying to navigate their way around an industry previously riddled with confusing, and in some cases, misleading discounts," Mr Downes said.
"In the wake of the new default pricing, most power companies have had to change their plans completely, promoting features of a plan in a transparent way, whether it's a credit off bills or a modest discount. Bill credits give the retailer another tangible marketing tool, which can be good for consumers if the deal is competitive, but can also create a new layer of confusion.
"Just like with discounts, it's also important to understand the conditions of the bill credits being offered, because in many cases these credits act as a loyalty program to keep customers with the retailer in question. You'll still need to make sure you're getting a competitive deal."
Compare Electricity Plans
What is a Bill Credit?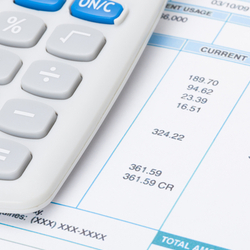 A bill credit is similar to a conditional discount, serving as an amount deducted from the customer's power bill, either as an ongoing incentive or a once-off feature. Customers receiving bill credits will generally need to satisfy their energy provider's conditions, such as paying bills on time or via direct debit. Bill credits may also be offered for customer loyalty, handed out every six or 12 months, for example.
Other types of bill credits may include a sign-up offer, email billing or when you refer a friend. Keep in mind that you'll still need to read the provisions of your plan carefully to ensure you're entitled to a credit off your energy bill. Furthermore, you should also be aware that sometimes a bill credit could be hiding increased usage and supply charges, meaning the base rates you pay for electricity may be higher than other market offers.
Energy Plans with Bill Credits
To give you an idea of what to expect, we've listed a few energy retailers offering bill credits at the time of publication below. It's best to jump into our electricity comparison tool at the bottom of the page to see a range of updated plans with bill credits.
AGL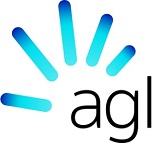 On AGL's Essentials Plus plan, customers in NSW, VIC, QLD and SA are offered $20 in bill credit every six months off electricity bills for two years. The Essentials Plus from AGL is quite a competitive product in each state it's available in, and offers a few other incentives that pack plenty of value.
Alinta Energy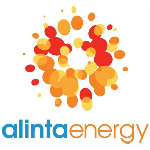 Prior to 1 July 2019, Alinta Energy was known for its large discounts for customers who paid their bills on time. Now, Alinta Energy provides $100 bill credit for electricity on its 'Real Deal' plan, plus an additional $100 for bundling electricity with gas. However, this plan is only available in Victoria. The bill credit is applied to the customer's first bill.
Diamond Energy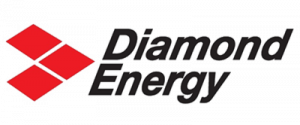 Environmentally-conscious retailer Diamond Energy offers some customers bill credit of $35 for referring a friend. According to Diamond Energy, there is no limit to the number of new friends customers can refer, meaning the potential to save is even greater! The friend referred will also receive $35 in credit when signing up.
Energy Locals


The Energy Locals 'Online Saver' plan includes a total credit amount of $84 a year if all bills are paid on time. There is, however, a catch, in the form of a small monthly membership fee, built into the daily supply charge. The $84 credit is broken up into small installments throughout the year after bills are paid on time and are credited to the next power bill.
Momentum Energy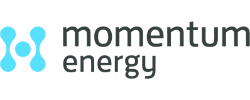 For customers who sign up online, Momentum Energy will throw in a $50 credit on the first bill. According to Momentum Energy, it's known as a 'welcome bonus', however this offer may not be available in some areas.
Sumo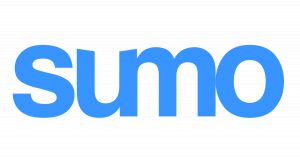 Victorian energy retailer Sumo is offering customers $100 credit over 24 months on the 'Sumo Saver' plan, as well as an additional $60 in bill credits over the two years for customers who bundle their electricity with gas. Further credits are available for consolidating your internet with Sumo.
What is an Anniversary Bill Credit?
An anniversary credit is a type of conditional discount, where customers are rewarded for their loyalty. Anniversary credits will usually apply to a bill where the customer remains on a contract for the nominated benefit period (i.e. 12 months), and where the terms of the plan would otherwise allow the customer to exit the contract during this period.
You'll see in the plan below; Simply Energy offers a $50 anniversary credit that is applied to the bill from the electricity supply date. The amount of bill credit varies across the states.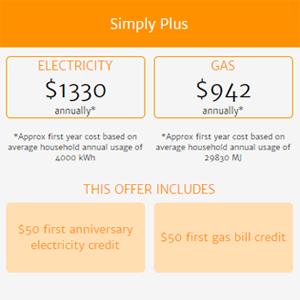 So, what's the verdict on bill credits?
As the energy landscape continues to transform, it's difficult to tell just yet if these bill credits will provide more savings than discounts. However, it is safe to say that bill credits and discounts alike aren't the only features of an energy plan worth looking into.
To ensure you're getting a great deal, it's best to compare your options from a range of different energy providers. If it's time to say goodbye to your current plan or you're curious to know what else is out there, jump onto our comparison tool below where you can compare products side by side at zero cost. Get started now!

Image credits: Steve Lovegrove/Shutterstock.com, Niyazz/Shutterstock.com, Simply Energy