Power prices only ever seem to go in one direction, but the energy retailers will do almost anything to get you on board, which means there are opportunities to secure a better deal. While it's always crucial to compare electricity plans on price, you may also find various other value-add incentives to sweeten a deal. These can be anything from online sign-up credit to 'free' movie tickets. It's probably best not to be overly swayed by gimmicks, but if you find two comparable plans, these incentives can be a good point of difference. So, what sign-up incentives and special deals are available in your state?
With the exception of regular conditional discounts and 'double up' discounts for getting both electricity & gas with the same company, Canstar Blue explores what other sign-up incentives and promotions are being offered around Australia. Please check retailer websites for up to date information.
NSW Energy Deals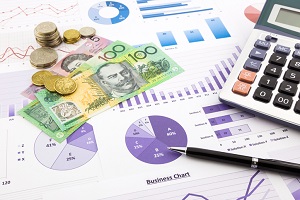 Energy customers in NSW have a wide variety of different sign-up incentives currently on offer.
While these promotions sound tempting, it's important to first compare plans based on standard prices and conditions. You can see how the retailers featured above compare to others on price with our NSW cost comparison report.
Victoria Energy Deals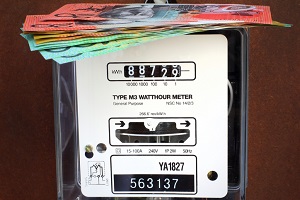 Households in Victoria have a similar list of promotional power deals as those in NSW, but with one notable addition courtesy of Lumo Energy.
Simply Energy has a couple of different incentives for Victorian customers based on personal interests and memberships. The Simply Gold Class Plus plan brings 16 free movie tickets with Village Cinemas, in addition to its 30% pay on time discount off electricity usage charges. Simply Energy also has a specific offer for RACV members that provides an additional 2% pay on time discount, for a total of 40% off. These are both variable rate contracts with two-year benefit periods, but no exit fees.
Lumo Energy is offering new customers who sign up online an additional 3% pay on time discount off electricity usage and supply charges with its eDeal product. Only available online, it offers a total discount of 33%, compared to the 30% off with the Lumo Advantage Premium plan. Customers must also pay their bills by direct debit to benefit from the extra eDeal discount.
Origin Energy has a similar deal in Victoria as it does in NSW, with a bonus $50 bill credit for customers who sign up to its Maximiser or Saver offers online. The Maximiser product comes with a total direct debit discount of 30% off electricity usage charges, while the Origin Saver comes with a 26% discount. These are variable rate plans with a benefit period of 12 months.
AGL offers $50 sign-up credit on all of its market offer products in Victoria. The specific details vary between plans. The energy giant also offers 10,000 bonus Flybuys points when customers switch online, in addition to one point for every $1 spent on bills going forward.
EnergyAustralia also offers $50 bill credit when new customers sign up online. The offer is only available with its variable rate Flexi Saver product, which also comes with a 28% pay on time discount off electricity usage charges. There is a 12 month benefit period.
Like in NSW, Powershop offers $75 credit when customers refer a friend to the retailer. Both new and existing customers receive the bonus and there is no limit on the number of friends that can be referred.
Victorians are well-accustomed to headline-grabbing energy promotions, but it's still worth saying that consumers should compare plans based on price before thinking too much about extra incentives. However, some promotions will have a direct impact on costs, so it's definitely worth paying attention to what's on offer. Compare the providers mentioned above to others in the state with our Victoria price comparison report.
QLD Energy Deals
Queenslanders have become spoilt for choice when it comes to electricity retailers, with some offering a little extra to sweeten the deal.
Simply Energy currently offers RACQ members an additional 1% discount off electricity usage charges with its Simply RACQ Plus plan. This brings the total discount to 21% off for paying bills on time. This is a variable rate electricity plan with a two-year benefit period, but no exit fees.
Origin Energy once again offers new customers signing up its Saver or Maximiser deals $50 towards their first bill when they join online. The Saver and Maximiser plans also include a 14% and 16% discount respectively.
AGL offers $25 credit for new customers who sign up online. The offers stands for all of AGL's products in Queensland, but the specific details can vary between them. AGL also offers Flybuys points, with one point provided for every $1 spent on bills. Customers who switch to AGL online also receive 10,000 bonus points.
EnergyAustralia also offers a $50 credit to customers in south-east Queensland who sign up online to the Flexi Saver. The Flexi Saver also comes with a 14% discount off usage charges for customers who pay their bills on time.
Powershop is giving existing customers the chance to earn $75 credit when they refer a friend to the retailer. Both the new and existing customers will receive the bonus credit and there is no limit on the number of friends that can be referred. Powershop claims one customer has earned close to $4,000 off their bills simply by referring friends to the retailer.
There is often not much difference in price between retailers in Queensland, meaning any extra incentives can prove a helpful point of difference when comparing plans and providers. Nevertheless it is still important to review standard prices to get an idea of what you can expect to pay long after the promotion has gone.
SA Energy Deals
South Australians get a bad energy deal when it comes to standard prices. They also currently have few extra incentives to consider when comparing plans.
Like in NSW and Victoria, Simply Energy gives new South Australian customers something to think about with two specific offers for RAA members and cinema lovers. The Simply RAA Plus product brings an additional 1% discount for a total of 21% off electricity usage charges. The retailer also offers 32 traditional or 16 Gold Class movie tickets with Event Cinema through its Simply Movie Plus product. This also comes with a 10% pay on time discount. These are both variable rate plans with two-year benefit periods, but no exit fees.
South Australians often miss out on bonus sign up credits, but not this time. EnergyAustralia gives its new Flexi Saver customers a $50 credit towards their first bill when they sign up online. Flexi Saver also includes a 15% pay on time discount off usage charges.
Customers who switch to AGL online can earn 10,000 bonus Flybuys points. The retailer then offers one point for every $1 spent on bills.
We all love a bonus, but don't let that allure you into a bad energy deal. See how South Australia electricity retailers compare with our price comparison table.
What's the deal with energy promotions?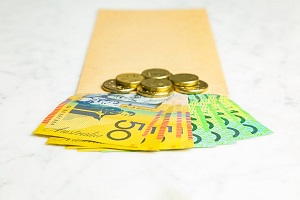 Perhaps the most obvious trend to emerge from this review is that most promotions are available online only. While this is great for web-savvy consumers looking to compare the best deals, it's not such good news for those who aren't able to go online, or find the idea of comparing plans too daunting.
For those engaged in the energy market, there are certainly some interesting offers to consider. Simply Energy arguably stands out for offering plans tailored to cinema lovers, which appear to bring a tangible value add, while Powershop's refer a friend deal could prove profitable if you can persuade enough people to follow your lead. That said, you should be open with them about your intentions…
It's hugely important not to get too carried away with promotions and to compare plans based on their standard pricing and conditions first. If you find two similar products and can't decide between them, then incentives are worth considering to sweeten the deal.