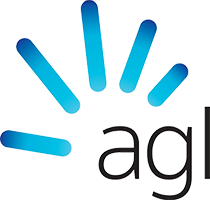 Expert Guide: AGL Business Energy Review and Ratings

Fact Checked
AGL
is one of Australia's oldest and
largest electricity companies
. In addition to powering millions of residential properties, AGL is also an established business energy provider.
AGL Business Energy claims to offer simple, convenient and innovative electricity and gas plans for companies of all sizes, in New South Wales, Victoria, south-east Queensland, South Australia and Western Australia.
But is it all it's cracked up to be? In this article, Canstar Blue explores AGL's prices, products and services to see how it ranks as an energy provider for Aussie businesses.
On this page:
AGL Business Energy Plans
---
AGL offers businesses a range of products for electricity, natural gas and solar, most of which allow customers to opt in for carbon offset energy, which is certified by Climate Active. Check out some of the finer details of AGL's business plans below.
AGL Business Electricity
For smaller businesses that spend less than $30,000 a year on energy costs, AGL offers two electricity plans "Business Value Saver" and "Business Flexible Saver".
Business Value Saver is a variable rate plan with a 12 month benefit period, while Business Flexible Saver is a variable rate plan on an on-going contract. Both plans come with no exit fees, flexible payment options, access to End of Financial Year (EOFY) and GST statements, and access to 24/7 call centres and support. Value Saver however, will require customers to agree to e-billing.
AGL also claims it can help larger business customers – classified as those who spend more than $30,000 on energy costs a year – and tailor an electricity plan suited to their needs.
AGL Business Gas
Similar to the electricity plans on offer, AGL also provides gas plans under its "Business Value Saver" and "Business Flexible Saver" products, for businesses that spend less than $30,000 a year on energy costs. Like its electricity counterpart, Value Saver comes with variable rates on a 12 month benefit period, while Flexible Saver offers variable rates on an on-going contract. Also available on these plans are 24/7 online and phone support, flexible payment options, and access to EFOY and GST statements. Both of these gas plans have no exit fees. Customers interested in Value Saver for natural gas will need to agree to e-billing to be eligible.
AGL can also tailor gas plans for larger business customers.
AGL Business Solar
---
AGL also offers solar plans to its business customers, the most notable being its 'Solar Smart Plan'. This plan allows businesses to start reaping the rewards of solar power with no upfront or installation costs. Under the Solar Smart Plan, AGL will design and install a solar panel system to help your business maximise its energy savings, without costing the business upfront installation fees. Once installed, businesses will enter a fixed-term agreement with AGL which would see the business pay AGL a Power Purchase Agreement (PPA) tariff for all the electricity generated off the installed system. In turn, the business also receives low, long term solar electricity rates. AGL are also responsible for the maintenance and warranty of the system on this plan.
AGL Business Energy Services
---
AGL offers a variety of services under its business branch to help small and large businesses maximise energy usage whilst minimising costs. These include:
AGL Pump
Energy Efficient Lighting Designs
Power Factor Correction Equipment Installation
Commercial and Industrial Demand Response
Carbon Offsets
AGL Pump
The AGL Pump (Power Up Modular Purchasing) service allows for business customers – particularly those running industrialised sites – to make the most of their energy usage charges, as it suits their business' needs. AGL Pump's digital platform allows customers to lock and unlock their electricity prices for the quarter, calendar year or financial year, based on their energy habits, even going as far to accept a specified volume of the expected energy load from the customer and charging them this way. This service helps business customers take ownership of the energy market, with easy access online granting customers the opportunity to swap and change their rates and predicted usage amounts as they see fit.
AGL Pump is only available for business customers with an annual energy consumption exceeding 10 giga watt hours (GWh) – 10 million kilowatt hours. Any businesses below this output can be placed on a fixed rate contract instead.
Energy Efficient Lighting
Another service AGL offers to its business customers is energy efficient lighting solutions. Not only does AGL provide helpful energy efficient guides for lighting in businesses, the AGL lighting team is also available to help businesses save on electricity through lighting designs for new and existing sites, cost-effective lighting upgrades, providing installations from accredited electricians and helping with applications for grants and subsidy schemes.
Power Factor Correction
AGL also offer assistance in power quality for its business customers. With larger businesses, energy networks often charge a demand charge to counteract the demand these operations place on the local energy network. These charges are generally quite hefty and can leave the business paying more than it should for electricity. Under its Power Factor Correction service however, AGL's Electroserv team can design, manufacture and install equipment in your business which can improve the machinery's power quality, reducing the energy demand of the business to the network and ultimately saving businesses a pretty penny.
Commercial and Industrial Demand Response
AGL's Commercial and Industrial Demand Response offers business customers assistance in managing their energy consumption to be the most cost effective. This service looks at how shifting the time of energy usage will best maximise energy consumption but minimise cost, providing a tailored solution to each business' needs. The Commercial and Industrial Demand Response service looks at things like the business energy usage, time of year and location to help determine the best timetable for energy usage for the business, maximising on any time of use tariffs applicable. It should be noted though that this service requires the business to have a curtailable energy load of 500kW and/or 500kW of back-up generation to be eligible.
Carbon Neutral Energy for Businesses
AGL also offers carbon offset energy options to both its small and large business customers. For an additional weekly cost, AGL will offset the power of its business plan by purchasing carbon credits in certified sustainability projects which help to reduce greenhouse gas emissions. AGL's carbon offsetting on all business electricity and gas plans is certified as meeting the energy requirements of Climate Active Carbon Neutral Standard.
Contact Information and Details
---
If you would like to speak to someone at AGL directly, the number you should call may depend on what you're after.
General enquires: 133 835
Large business customers: 1300 001 047
Where does AGL offer Business Energy?
If you're wondering what business services AGL is offering in your state, look no further than the table below. We summarise what you can expect to find if you're thinking about switching your business to AGL in NSW, VIC, QLD, SA, ACT and WA.
| | | |
| --- | --- | --- |
| NSW | | |
| VIC | | |
| QLD | | |
| SA | | |
| ACT | | |
| WA | | |
| TAS | | |
How do customers rate AGL Business Energy?
---
Small business electricity customers across Australia gave AGL 3 out of 5 stars for overall satisfaction in our 2023 customer ratings report.
AGL Business Electricity Provider
Canstar Blue
Award:
Overall Satisfaction
AGL Business Energy FAQs
---
About AGL Energy
AGL is an integrated energy company, originally established as 'Australian Gas and Light' company in 1837 before shortening to the acronym 'AGL'. AGL retails electricity and gas in NSW, VIC, QLD and SA as well as gas in WA. The power giant is also known as having the nation's largest electricity generation portfolio, with investments and projects Australia-wide.
What business services does AGL offer?
Here's a list of the services AGL offers to its business customers:
Energy saving tips with energy efficient lighting designs
Improvement to power quality with specialised equipment
Tailored electricity times to maximise savings
Bill forecasting and predicting with AGL Pump
Electricity usage nomination with AGL Pump
Bill scheduling
Flexible payment
Is AGL Energy right for my business?
Electricity is a high commodity for many businesses, so it's important that business owners choose a suitable plan for their energy needs. While AGL is an established company with a variety of services tailored to Aussie businesses, these services may not encompass each individual need of your business. If you're still unsure if AGL may be right for your business, visit its website or contact the company for a direct quote.