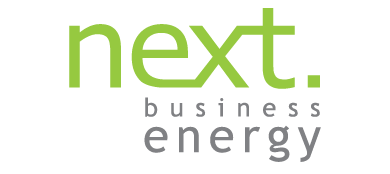 Next Business Energy Review and Rates
ENERGY RETAILERS ARE UPDATING THEIR PRODUCTS & PRICES. OUR CONTENT WILL BE UPDATED AS WE ARE MADE AWARE OF THESE CHANGES. 

Next Business Energy markets itself as 'a new era of business energy services'. It promises a fresh approach to power supply, but does it deliver? Canstar Blue explores the company's products, rates and services for Australian businesses.
Next Business Energy is a business-only electricity retailer operating in Queensland, New South Wales, Victoria and the ACT.  Next says it's designed to deliver the best in service, price and billing, offering customers a personalised account management service and what it claims to be a "state-of-the-art billing service".
Next Business Energy services business customers of all sizes, from small retail stores to very large manufacturers. So is Next right for your business? Canstar Blue discusses everything Next Business Energy has on offer.
Compare Electricity Plans
Next Business Energy Retail Plans
As part of its "fresh approach to energy", Next Business Energy offers relatively straight forward deals with competitive rates and modest whole-bill discounts.
Next Business Energy Account Management
Next Business Energy gives all of its customers access to NextConnect – a "state-of-the-art" electricity management software program. It can be accessed on a desktop, tablet or mobile and is described as a user-friendly hub for all your energy needs. Some useful features of Next's management tool include:
Daily, weekly and monthly electricity monitoring
Mobile alerts when set budgets are surpassed
Bill forecasts and bill smoothing options
Electronic billing
Personalised energy saving tips
Book onsite energy audits
Next Business Energy Services
Next Business Energy is a service-focused power retailer, claiming that its personalised, Australian-based service and support is what sets the company apart from its competitors. Next Business Energy claims its key focus is delivering great products and services specialised for small, medium and large business customers that includes:
Personalised account management services
Fast Response service platforms
Advanced energy billing options, including: Single billing, multi-site billing and group site billing
Multiple electronic interface billing options
On-line service and billing management
Weekly specialised reporting on usage, projected costs and comparison to similar site profile
Value added services such as Solar, LED lighting, HVAC, and Power Factor correction
Next Generation & Renewables
Next Generation & Renewables is a subsidiary of Next Business Energy that's helping develop major solar farms across South Australia, New South Wales, Victoria and Queensland. While the output of these solar farms is designated exclusively for Next Business Energy customers, the retailer sees long term potential to become a leader in the green energy space.
Is Next Business Energy right for me?
Electricity is one of the largest overhead costs for many Australian businesses, so it's imperative you're not paying more for power than you should be. Every business is different and whether Next Business Energy is right for your business will entirely come down to individual circumstance. If you want to know more about Next Business Energy, visit its website or contact the company directly for a quote. If you're interested to see how some other leading business retailers compare, check out Canstar Blue's business electricity satisfaction ratings.