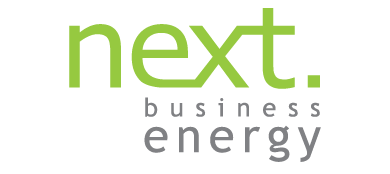 Next Business Energy Review and Rates
Next Business Energy markets itself as 'a new era of business energy services'. It promises a fresh approach to power supply, but does it deliver? Canstar Blue explores the company's products, rates and services for Australian businesses.
Next Business Energy is a business-only electricity retailer operating in Queensland, New South Wales, Victoria, South Australia and the ACT.  Next Business claims to be 100% Australian operated. The company says it's designed to deliver the best in service, price and billing, offering customers dedicated business specialists to manage accounts and what it claims to be a "state-of-the-art billing service".
Next Business Energy services business customers of all sizes, from small retail stores to very large manufacturers, but are they right for your business? Canstar Blue discusses everything Next Business Energy has on offer.
Next Business Energy Retail Plans
As part of its "fresh approach to energy", Next Business Energy offers relatively straight forward deals with competitive rates and services.
Next Business Energy Online Management
Next Business Energy gives all of its customers access to nextconnect – a "state-of-the-art" electricity management software program. It can be accessed on a desktop, tablet or mobile and is described as a user-friendly hub for all your energy needs. Some useful features of Next's management tool include:
Daily, weekly and monthly electricity monitoring
Mobile alerts when set budgets are surpassed
Bill forecasts and bill smoothing options
Electronic billing
Next Business Energy Services
Next Business Energy is a service-focused power retailer, claiming that its personalised, Australian-based service and support is what sets the company apart from its competitors. Next Business Energy claims its key focus is delivering great products and services specialised for small, medium and large business customers that includes:
Fast Response service platforms
Advanced energy billing options, including: Single billing, multi-site billing and group site billing
Multiple electronic interface billing options
On-line service and billing management
Network Tariff review service
Next Generation & Renewables
Next Generation & Renewables focusses on the long term delivery of a renewable energy supply in Australia, aiming to partner with major solar developments across the Eastern Seaboard to bolster green energy within the market.
Is Next Business Energy right for me?
Electricity is one of the largest overhead costs for many Australian businesses, so it's imperative you're not paying more for power than you should be. Every business is different and whether Next Business Energy is right for your business will entirely come down to individual circumstance. If you want to know more about Next Business Energy, visit its website or contact the company directly for a quote. If you're interested to see how some other leading business retailers compare, check out Canstar Blue's business electricity satisfaction ratings.
Compare Business Electricity Providers
About the author of this page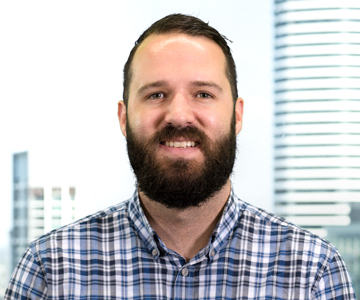 This page was written and is regularly updated by Canstar Blue's Energy Specialist, Jared Mullane. He's an expert in all things utilities, including electricity, gas and water, helping to make complicated subjects easier to understand for consumers. A trained journalist, Jared is usually one of the first to break energy-related news, whether it's the latest changes in the industry, price movements, or the next best deal you need to know about.
Next Business Energy Facts
Next Business Energy has been servicing Australian businesses by providing them with electricity and tailored account management since 2014, but what more is there to know about this power provider?
About Next Business Energy
Next Business Energy claims to be 100% locally operated, setting up shop in 2014. This retailer is privately owned and services businesses in NSW, QLD, VIC, SA and the ACT. Next Business Energy is owned by the same group that manages popular business telco, Next Telecom.
Next Business Energy Services
Here's a list of all the services Next Business Energy provides through its portal, Nextconnect:
Energy tracking
Bill budgeting help
Energy bill forecasts
Bill smoothing
Energy saving tips
Next Business Energy: Key Dates
2014 | Next Business Energy launches.
2018 | Next Business Energy tops the AFR's Fast 100.