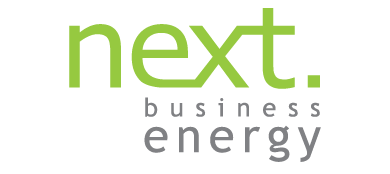 Expert Guide: Next Business Energy Review and Ratings

Fact Checked
Next Business Energy markets itself as 'a new era of business energy services'. It promises a fresh approach to power supply, but does it deliver? Canstar Blue explores the company's products, rates and services for Australian businesses.
Next Business Energy is a business-only electricity retailer operating in Queensland, New South Wales, Victoria, South Australia and the ACT.  Next Business claims to be 100% Australian operated. The company says it's designed to deliver the best in service, price and billing, offering customers dedicated business specialists to manage accounts.
Next Business Energy services business customers of all sizes, from small retail stores to very large manufacturers, but are they right for your business? Canstar Blue discusses everything Next Business Energy has on offer.
On this page:
Next Business Energy Retail Plans
---
As part of its "fresh approach to energy", Next Business Energy offers relatively straight forward deals with competitive rates and services. It also claims it can a solar feed-in tariff to business customers with solar panels. To see what rates you could be expected to pay with Next Business Energy, you can contact the provider through the enquiry form on its website or see its energy fact sheets under the 'view our rates' tab.
Next Business Energy Services
---
Next Business Energy is a service-focused power retailer, claiming that its personalised, Australian-based service and support is what sets the company apart from its competitors. Next Business Energy claims its key focus is delivering great products and services specialised for small, medium and large business customers that includes:
Advanced energy billing options, including: Single billing, multi-site billing and group site billing
Multiple electronic interface billing options
Network tariff review service
Next Generation & Renewables
Next Generation & Renewables focusses on the long term delivery of a renewable energy supply in Australia, aiming to partner with major solar developments across the Eastern Seaboard to bolster green energy within the market.
As an accredited GreenPower retailer, Next Business Energy also allows customers to add a percentage of GreenPower to their electricity plan. This means that Next Business Energy will source electricity equal to the nominated percentage from renewable sources to be sent back into the grid on customers' behlf.
Next Business Energy allows customers to add 10%, 50%, 82% or 100% GreenPower to their plan, however it should be noted that this will come at an additional cost per kilowatt hour (kWh) of electricity used.
Contact Information and Details
---
If you would like to speak to someone at Next Business Energy directly, you can do so over the phone or via email. Details are below:
Phone: 1300 46 4398
Email: info@nextbusinessenergy.com.au
Postal Address: PO Box 550, Flinders Lane VIC 8009
Where does Next Business Energy offer Business Energy?
If you're wondering what business services Next Business Energy is offering in your state, look no further than the table below. We summarise what you can expect to find if you're thinking about switching your business to Next in NSW, VIC, QLD, SA, ACT, TAS and WA.
| | | |
| --- | --- | --- |
| NSW | | |
| VIC | | |
| QLD | | |
| SA | | |
| ACT | | |
| WA | | |
| TAS | | |
Next Business Energy FAQs
---
About Next Business Energy
Next Business Energy claims to be 100% locally operated, setting up shop in 2014. This retailer is privately owned and services businesses in NSW, QLD, VIC, SA and the ACT. Next Business Energy is owned by the same group that manages popular business telco, Next Telecom.
What business services does Next Business Energy offer?
Here's a list of all the services Next Business Energy provides through its portal, Nextconnect. Please note, according to its website, Next Business Energy has since retired its Nextconnect product from use, due to "unforeseen circumstances". A new platform is set to replace this service soon.
Energy tracking
Bill budgeting help
Energy bill forecasts
Energy saving tips
Is Next Business Energy right for my business?
Electricity is one of the largest overhead costs for many Australian businesses, so it's imperative you're not paying more for power than you should be. Every business is different and whether Next Business Energy is right for your business will entirely come down to individual circumstance. If you want to know more about Next Business Energy, visit its website or contact the company directly for a quote.