With the cost of electricity increasing all the time, it makes sense to pick an energy retailer that offers flexible billing and payment methods, especially if you're prone to paying the occasional bill a bit late. When you're struggling to find the money to pay an energy bill, the worst thing you can do is bury your head in the sand and hope the problem goes away. Here is a guide to bill smoothing and payment plans offered by some of the biggest energy retailers in Australia.
What is bill smoothing and how does it work?
Bill smoothing is a method of taking the shock out of energy costs. It works by spreading, or 'smoothing', your estimated annual power costs throughout the year with small, regular installments. Energy retailers will estimate your annual power costs based on previous energy usage. For example, if your annual bill last year totaled $2,200, your provider might charge you $183 each month for the next year. If you don't have much energy usage history, a retailer could estimate your costs based on other customers or households like yours.
Who is eligible for bill smoothing?
Bill smoothing is usually available for all customers. However, energy retailers will typically suggest bill smoothing to customers who tend to fall behind with their power bills. You might be able to access bill smoothing from the start of your contract, or could be placed on a bill smoothing program at your request later on.
Compare Electricity Plans
Is bill smoothing a good idea?
Bill smoothing can be helpful as it makes energy costs more predictable and helps to reduce the impact of seasonal power usage, such as heaters in winter or air conditioners in summer. Knowing exactly what you'll pay for power from one billing period to the next could help households better manage their budgets and reduce the stress that comes with large bills.
The following diagram illustrates how bill smoothing works, removing the peaks and troughs of seasonal energy usage to provide a consistent energy bill across the year.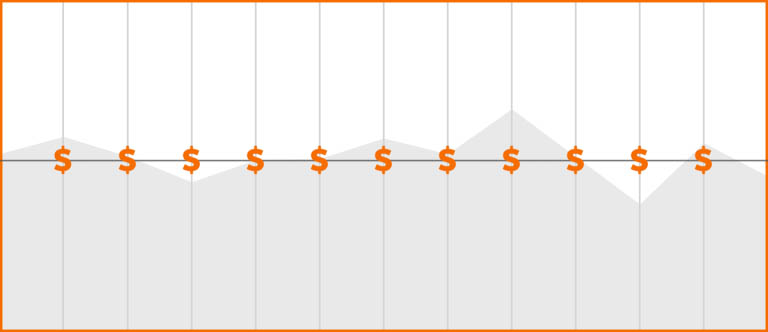 What do I need to be aware of?
While bill smoothing helps to spread the annual cost of energy over a year, it could mean you're left paying more for power than you otherwise would at certain times of year. However, the flip side is that you'll have lower bills at times of the year when you would normally expect to pay the most.
Also keep in mind that if your energy usage is greater than anticipated, you may be left with a large 'settlement' bill at the end of the year to account for the additional costs incurred. If your annual usage was less than anticipated, you should be credited the difference on your next bill. Different retailers will handle bill credit in different ways.
It's normal for the retailers to send out regular bill smoothing 'review' emails to their customers to ensure your usage remains consistent with your annual predictions. You can also expect to receive an annual review notice at the end of your 12 month period to discuss a bill smoothing plan for the next year.
What is a payment holiday?
It's common for retailers to allow for bill 'payment holidays' for customers on bill smoothing plans. This means you can take a short break from paying your energy bills (usually only one billing period at a time) if you need to catch up on other expenses. Taking a payment holiday means your unpaid balance is simply absorbed, or 'smoothed', into the remainder of your annual bills.
Why shouldn't I opt for bill smoothing?
Bill smoothing can be a good way to manage your power costs, but you should still be very conscious of the price you're paying for energy. Don't fall into the 'set and forget' trap whereby you'll end up paying a higher price for electricity than you need to. You should still shop around and compare energy offers to make sure you're getting a good deal. Don't just assume that your existing bill smoothing payment plan is the best deal you can get.
You may also be interested in:
AGL Bill Smoothing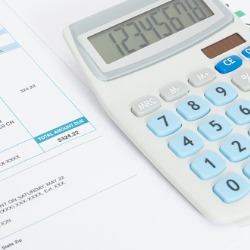 AGL allows bill smoothing on all of its energy products, giving customers the choice of weekly, fortnightly or monthly payment frequency. To be eligible for bill smoothing with AGL, customers must be free from any overdue debt with their AGL accounts and aren't on a 'promise to pay' or hardship plan with the retailer. Customers who agree to bill smoothing but decide it is not right for them can cancel the agreement and return to regular billing at any time.
AGL encourages customers to pay by direct debit, but also allows for other payment options, including via a 'payment card'. The AGL payment card is linked to your energy accounts and can be used to make payments over the counter at the post office. AGL also allows for 'payment holidays' whereby customers can take a break from their bills, with the amount due smoothed over the remaining period of the 12 month term. Customers can take a month long payment holiday or four weekly breaks over the year.
AGL Hardship Program
For AGL customers who struggle to pay their bills, the retailer has a hardship program called 'Staying Connected'. With this program, AGL says customers receive extra, personalised assistance that goes beyond traditional payment plans, helping customers resolve their problems and get back on track with their bills. This could involve asking customers to pay what they can afford and working with them to ensure they use power more efficiently. The name 'Staying Connected' is appropriate because if you are struggling to pay your energy bills, it's vital that you discuss the matter with your retailer. Failure to do so could result in your power being disconnected as a final resort.
AGL customers having trouble paying their bills should contact the retailer on 131 245
Origin Bill Smoothing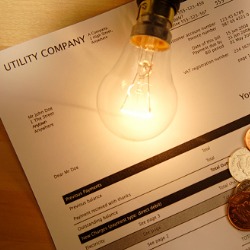 While Origin allows for bill smoothing, it prefers to point customers towards its 'Predictable Plan' as a way to better-manage their bills with consistent and regular payments. Predictable Plan works in a similar way to bill smoothing in that households pay the same amount for electricity or gas each billing period, be it monthly or quarterly. The difference is that, with Predictable Plan, there will be no settlement bill at the end of your contract, regardless of how much power you actually use.
Like with bill smoothing, Origin will estimate your typical energy usage and provide a quote to reflect costs across the year. This gives customers peace of mind that their energy bills will remain the same each time, but also that there will be no nasty surprise at the end of the agreement. The potential downside to Predictable Plan, however, is that you may not use as much energy as you were predicted to, meaning you have paid for something you have not used. And unlike with a traditional bill smoothing plan, you will not receive a bill credit for the difference at the end of the term.
Origin Hardship Program
Origin's hardship program for customers who struggle with the cost of power is called 'Power On'. Origin says this program gives hardship customers access to information and payment assistance options so they can get back on track with their bills. Origin promises to show empathy and sensitivity to those in financial difficulty, provide a payment plan solution, and will not disconnect their power or follow its normal debt collection process. But in return, Origin asks that customers maintain communications and work to reduce their debt.
Origin customers in financial hardship should contact the retailer on 132 461
Red Energy Bill Smoothing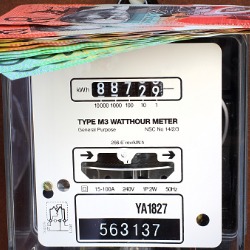 Red Energy offers a bill smoothing payment plan in the form of its 'EvenPay' program. The retailer says that, instead of paying large bills less frequently, you can pay the same amount in more frequent, but smaller, increments. It says it provides this service by estimating your energy usage over the course of a year and adds that customers who sign up to EvenPay will experience no rate changes for the duration of the agreement. Customers have the choice of weekly, fortnightly or monthly payment options, but Red Energy insists that payments are made by direct debit.
With EvenPay, Red Energy says it will review each customer's account every six months to ensure your predicted energy usage and costs remain accurate. If not, changes can be made. Households interested in bill smoothing should contact Red Energy to discuss their eligibility for the program.
Red Energy Hardship Program
Red Energy encourages customers experiencing financial hardship to get in touch as soon as possible to discuss their options. The retailer promises that it will work with customers to make sure that whatever plan is set up is realistic and sustainable going forwards. Red Energy also commits to providing energy efficiency advice to help customers better understand and manage their usage habits.
Red Energy customers having trouble paying their bills should contact the retailer on 131 806
Several other energy retailers offer similar bill smoothing plans, though some refer to them by different names.
It's also worth pointing out that some energy providers will undertake a credit check before you can sign up as a new customer.
The final word on bill smoothing
It's certainly true that bill smoothing can help customers manage their energy costs efficiently over the course of a year – removing the bill shock that can come after high seasonal power usage, especially around summer and winter. However, the trap you need to avoid with bill smoothing is assuming you're getting a great deal from your energy provider. Usage and supply costs can vary dramatically between retailers so don't set and forget with an electricity or gas plan without thoroughly comparing offers first. You will also need to regularly compare deals to make sure you're still getting good value.
Also keep in mind that bill smoothing plans could result in you needing to pay a settlement figure at the end of the agreement. Therefore pay close attention to your usage over the course of the year and make sure you flag any concerns with your retailer sooner rather than later.