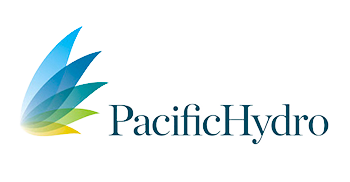 Pacific Hydro Services & Operations

Fact Checked
Pacific Hydro is a renewable energy solutions company with a diverse portfolio of operations, including its work at the Ord Hydro Plant known for powering the Argyle Diamond Mine in Western Australia. Aside from its renewable assets, Pacific Hydro also has a growing presence in retail electricity with its ownership of Victorian-based provider Tango Energy. In this guide, we explore Pacific Hydro's services and history to give you a better idea of what this company is invested in.
What is Pacific Hydro?
Established in 1992, Pacific Hydro is a renewable power generation company that undertakes large-scale wind, solar and hydro projects. With ventures in Victoria, New South Wales, Queensland, Western Australia and South Australia, Pacific Hydro claims it is a leading operator, owner and developer of renewables that prides itself on delivering sustainable outcomes.
Pacific Hydro is part of Chinese-owned State Power Investment Corporation, which has clean energy operations across the globe, including Brazil and Chile. The company is also a partner of the International Hydropower Association (IHA) based in London.
In addition to renewables, Pacific Hydro also owns Tango Energy, an electricity retailer that services roughly 90,000 residential customers in Victoria and NSW.
Tango Energy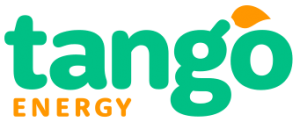 Tango Energy is the retail arm of Pacific Hydro and is a Melbourne-based provider that sells electricity to residents in Victoria and NSW. Customers have two options with Tango Energy, both of which come with fixed rates and no discounts. The only difference between the two products is that one comes with 100% GreenPower, a program where retailers purchase and offset power on behalf of a customer's energy usage. This deal, however, comes with higher usage and supply charges.
Pacific Hydro FAQs
Below are some frequently asked questions about Pacific Hydro.
Where is Pacific Hydro?
Pacific Hydro's headquarters are located in Melbourne and has operations across Australia. Some of the company's notable projects include The Ord Hydro Plant in WA, Prairie Solar Farm in VIC, Clements Gap Wind Farm in SA and Haughton Solar Farm in QLD.
Who owns Pacific Hydro?
Pacific Hydro was purchased by China's State Power Investment Corporation (SPIC) in 2016. SPIC is an integrated energy group and is reported to have a registered capital of USD 7 billion (AUD $9.02 billion) and total assets worth USD 112 billion (AUD $144.3 billion).
What is Hydro Energy?
Also known as hydroelectricity, hydro energy is a renewable source of power that's created when water flowing from rivers, dams or reservoirs is channelled to generate large amounts of pressure. The pressure of the water rushes through turbine blades that rotate a shaft powering a generator which converts these motions into electricity. According to Geoscience Australia, there are more than 100 hydro energy plants operating across the country.
A final word on Pacific Hydro
Given the importance of renewables in today's world, Pacific Hydro seems to be pulling its weight in terms of building cleaner energy solutions. With an electricity retailer under its banner, many customers may be swayed to choose Tango Energy due to its smaller size and GreenPower offerings. Just be sure to know that switching to a GreenPower plan doesn't mean energy comes from renewable sources, it still comes from the grid which is powered primarily by fossil fuels such as coal. It does, however, mean that Tango Energy will buy into the GreenPower program which invests in renewable sources.
Navigating the world of energy can be tricky if you don't know what you're looking for, which is why a little bit of research can help drive your dollar a long way. Whether you're after a retailer with green credentials or just want the cheapest price, our comparison tool is equipped to help you find a deal that's best suited to your needs.
Compare Solar Energy Providers
---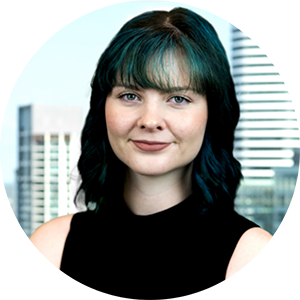 Kelseigh Wrigley: Energy Specialist
As Canstar Blue's Energy Specialist, Kelseigh Wrigley covers the retail energy market, with a focus on electricity, gas and solar. She joined the team after completing a Bachelor of Journalism at the Queensland University of Technology, and has previously written for a variety of online publications, including Hunter and Bligh. You can follow Kelseigh on LinkedIn.
---