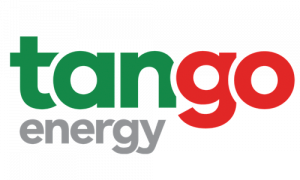 Tango Energy Review and Rates
Formerly Pacific Hydro, Tango Energy is an electricity retailer currently operating in Victoria only, but seemingly with plans to expand to other parts of the country in the future. Tango Energy is the retail arm of Pacific Hydro – a green energy company with renewable generation assets across 19 countries. Pacific Hydro is Melbourne-based and was founded in Australia, but was acquired by China's State Power Investment Corporation in 2016. Customers that previously bought their power through the Pacific Hydro brand have now been switched to Tango Energy.
Tango Energy has been retailing electricity to business customers for several years, but the company now claims to be entering a "rapid growth phase of electricity retailing in the Australian market". So what does this mean for you? In this review, we'll explore Tango Energy's electricity plans, rates and services to help you decide if this new brand is the right choice for you.
Compare Electricity Plans
Tango Energy Costs
Based on typical energy usage statistics for a three-person household, the table below show estimated annual costs for Tango Energy's current published electricity market offer. Prices will vary depending on your circumstances. Use our comparison tool above for a specific comparison in your area.
Victoria
Here are the current prices on our database for a typical three person household on the Citipower network in Melbourne. Use our comparison tool for a specific quote in your area.
Tango Energy Plans
Tango Energy keeps its electricity offers refreshingly simple for prospective customers, with no conditional discounts. The retailer also specialises in fixed rate electricity plans, meaning that usage and supply rates are locked in for a set period. Tango Energy currently only has one market offer listed for Victoria:
Home Select: With fixed energy rates for 12 months, this plan provides the flexibility to choose your preferred payment option (including direct debit) and bill type (i.e. electronic or paper) at no extra cost. It comes with monthly or quarterly billing.
Home eSelect: Much like the Home Select, this plan is fixed for 12 months with the same base rates. The difference is that this plan gives you a $50 rebate after 60 days for maintaining monthly billing, direct debit and e-billing.
With these plans, Tango Energy promises "no complex discounts, just great prices". The offers are only currently available in Victoria, in addition to its obligatory standard contract. Interestingly, Tango Energy says its fixed rate plans are for "at least" 12 months, leaving the door open to an extended fixed rate period, presumably if market conditions allow for it.
Tango Energy also previously offered a standing offer in South Australia.
What about solar tariffs?
Victorian homes with solar power will receive a feed-in tariff of up to 11.3c/kWh from Tango Energy. See how this compares to other feed-in tariff rates in Victoria here.
Tango Energy Electricity Prices
So we know Tango Energy keeps it simple with just one market offer, with fixed pricing for 12 months, but how does the retailer really stack up on price? Below is a guide to what you can expect to pay with Tango Energy in Victoria. These prices are based on the typical energy usage of a three person household living at a selected postcode in each state, with a single rate tariff. Be sure to use our electricity comparison tool above for a specific quote in your area.
Tango Energy Rates VIC
| Plan | Discount | Annual cost | Benefit period |
| --- | --- | --- | --- |
| Home Select | 0% | $1,130.45 | 1 year |
| Home eSelect | 0% | $1,130.45 | 1 year |
| Home Standing | N/A | $1,516.85 | N/A |
Costs based on annual usage calculations using statistics from the AER for a three person household. Costs based on Citipower network in Melbourne, March 2019.
Tango Energy is generally very price-competitive in Victoria. The fact that rates are locked in for 12 months also makes it a good option worth considering as some retailers have a habit of changing prices on a regular basis. You can see how Tango Energy compares to other electricity retailers in the Melbourne area by using our energy comparison tool, or checking out our cost comparison report page.
Tango Energy Payment Options
For customers on the Home Select plan and standard contract, a range of payment options are available. These are:
BPAY via your financial institution
Online via the Tango Energy website
In person at your local Australia Post branch
Mail, with cheques and money orders made payable to Tango Energy Pty Ltd
Over the phone
Direct debit
Is Tango Energy right for me?
Tango Energy's main selling point is its comparatively low rates, with the added bonus of locked in prices for at least 12 months. Tango Energy is typically very price-competitive in Victoria, providing a viable alternative to the big electricity companies. While the company is now technically owned by a Chinese investment cooperation, its Australian business remains local, with a Melbourne-based contact centre.
If you're looking for a great solar deal, or a GreenPower option, Tango Energy is probably not the retailer for you. Curiously for a retailer owned by Pacific Hydro, Tango Energy does not provide GreenPower plans, nor does it offer much more than the mandated solar feed-in tariff in Victoria. However, there is no doubting Pacific Hydro's credentials as a renewable energy generation business, so if this appeals to you, the retailer is certainly worth a look.
When considering any energy retailer, it's hugely important to dive into the detail with its energy price fact sheets. These documents hold all the answers to your questions and are essential reading before making a decision. That said, another bonus of Tango Energy is that its plans are available with no exit fees, so you can easily switch if things don't work out as planned. If price is your main driver, Tango Energy is certainly worth a look, but be sure to keep your options open and regularly compare deals.
How do customers rate Tango Energy?
In 2019, electricity customers in Victoria gave Tango Energy 5 out of 5 stars for overall satisfaction in our customer ratings report.
Tango Energy Electricity Victoria
Canstar Blue
Award:
Overall Satisfaction