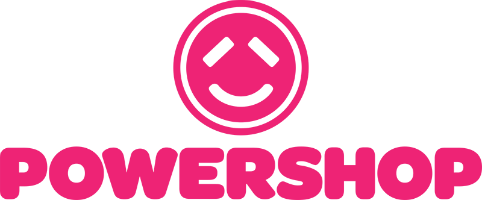 Powershop Review and Rates
Powershop is an Australian and New Zealand-owned retailer with a unique approach to energy. Unlike traditional providers, Powershop lets you pre-purchase electricity with its 'Powerpacks'. These Powerpacks include whole-bill discounts and special deals that reward proactive customers with low prices on electricity. However, you will need to put in a little leg work to get the best deals. It's called 'Powershop' for a reason.
If you're having a hard time wrapping your ahead around how all this works, then we're here to help. In this review, Canstar Blue examines how Powershop operates and takes a close look at what this retailer might cost you. We take you through everything you need to know to make an informed decision about whether Powershop is right for you.
Compare Powershop Electricity Plans
Powershop Electricity Plans
Customers can deal with Powershop in the same way they deal with any other power company – where they simply receive a bill once a month. The standard default product for these customers is the 'Auto Pay' pack – a bare-basics energy deal with reasonable prices and no discount. Powershop also provides a 'Lite' product with cheaper rates and minimal leg work. However, in order to take advantage of what Powershop has to offer, customers should regularly visit the the Powershop online store or mobile app to purchase Powerpacks and snap up some special deals.
Powershop customers with smart meters also have access to special monitoring software that provides insights about their electricity usage and how long they can expect their Powerpack purchase to last.
So, what will you actually pay with Powershop? Below are the current prices listed on our site for Powershop's Power Saver and the Mega Pack. Read on for further details about these products.
VIC Prices
Here are the current prices on our database based on a typical three person household on the Citipower network in Melbourne. Use our comparison tool for specific pricing in your area. These are sponsored products.
NSW Prices
Here are the current prices on our database based on a typical three person household on the Ausgrid network in Sydney. Use our comparison tool for specific pricing in your area. These are sponsored products.
QLD Prices
Here are the current prices on our database based on a typical three person household on the Energex network in Brisbane. Use our comparison tool for specific pricing in your area. These are sponsored products.
Powershop Powerpacks Explained
Powershop customers can pre-purchase 'packs' of energy at a reduced price through its online store or phone app. Powerpacks can be bought as you go, or you can stock up for the future if you prefer.
Again, customers who haven't purchased sufficient Powerpacks to cover their usage will receive the Auto Pay deal discussed above. So don't fret, Powershop won't suddenly switch your lights off just because you've used up all your Powerpacks. You also shouldn't be concerned about forgetting to purchase Powerpacks. Powershop customers are prompted to purchase new Powerpacks once per month with an 'Account Review' email and mobile notification. Customers are also notified of any limited-time specials.
Powershop has five types of Powerpacks: Power Saver, Mega Pack, Spot Specials, Future Packs and 'Your Community Energy'.
Power Saver Packs
The Power Saver Pack is one of Powershops most popular products and is available to buy at any time. Itprovides competitive rates and a discount on your entire energy bill, so it's always useful to add a Power Saver Pack to your cart when shopping for energy.
Mega Packs
Mega Packs offer great value to those customers who like to buy their power in bulk. Each Mega Pack gets you three months' worth of power with a larger discount than the Power Saver Pack.
Spot Specials
Spot Specials provide some of the best value that Powershop has to offer. They are released every week or so and are available for a limited time only. Powershop will notify its customers of Spot Specials through its mobile app and social media channels.
Future Packs
These electricity deals let you stock up on power months ahead of time. Powershop says that generally, the discounts included in future packs are larger the further ahead of time you purchase them. Because the price of Future Packs is based on usage estimates which vary across different periods, Powershop warns Future Packs can sometimes be more expensive than special packs, so be sure to consider your personal situation when deciding whether they are right for you.
Your Community Energy
This is a Powerpack that includes an additional charge on electricity usage rates of 6.6c/kWh. These funds go toward projects supporting renewable energy in Australia and overseas.
Powershop Lite
If you don't like the idea of regularly purchasing powerpacks from Powershop, the retailer now offers 'Powershop Lite' which brings much cheaper rates rates than its default Auto Pay plan and you won't need to log onto the website once a month or quarter to access them. The powerpacks will still work out cheaper for customers who want, or enjoy, buying their energy this way. But Powershop says it has reacted to demand from customers in introducing a more traditional plan for those who like what the company has to offer, but don't so much like the effort involved in buying powerpacks.
Powershop Electricity Prices
Because of Powershop's rather unique pricing structure, it can be a bit tricky to compare its costs to other retailers. Fortunately, Canstar Blue is here to lend a hand. We've calculated expected annual electricity costs for the average three person household living at selected postcodes in each state. For a specific quote in your area, use our energy comparison tool above. These calculations assume that the customer purchases either the Mega Pack or the Power Saver pack, though further savings may be possible if customers purchase alternative Powerpacks.
Powershop Prices Victoria
| Electricity Plan | Discount | Annual Cost* | Benefit Period |
| --- | --- | --- | --- |
| Mega Pack (three months' power) | 23.2% | $1,178.41 | Ongoing |
| Power Saver | 19.5% | $1,234.52 | Ongoing |
| Powershop Lite | 0% | $1,290.90 | Ongoing |
| Auto Pay | N/A | $1,533.80 | N/A |
*Costs based on annual usage calculations using statistics from AER for a three person household on the Citipower network, December 2018.
These costs are based on Citipower energy rates. Customers on other distribution networks are charged different rates. Customers must remember to purchase the Mega Pack or Power Saver pack in order to receive the discounts in these calculations. You can see how other retailers compare to Powershop in our Victorian price comparison report.
Powershop Prices NSW
*Costs based on annual usage calculations using statistics from AER for a three person household on the Ausgrid network, December 2018.
You can see how Powershop compares to other providers in our NSW price comparison report. Keep in mind that these prices are calculated using rates on the Ausgrid network. Customers connected to other distributors will have different rates.
Powershop Prices Queensland
*Costs based on annual usage calculations using statistics from AER for a three person household on the Energex network, December 2018.
These calculations reflect the expected annual costs for a Powershop customer on the Energex distribution network across Brisbane and South East Queensland. Powershop is not available on the Ergon Energy network in regional QLD. See how Powershop compares to other retailers in our Queensland price comparison report.
Free smart meter upgrades
Powershop is currently offering new customers in NSW and QLD the opportunity to upgrade to a smart electricity meter for free. Unlike in Victoria where the rollout of smart meters was government-led, in NSW and QLD it is the responsibility of the energy retailers. Powershop is one of the most proactive retailers in this regard. You can learn more about the free upgrade offer on the Powershop website. Not only do smart meters provide access to helpful information about your energy usage, but they also allow you to switch to a flexible pricing tariff, which could prove financially beneficial if you use lots of energy at off-peak times of day.
Powershop renewable energy
Powershop is owned by Meridian Energy, Australasia's largest 100% renewable energy generator, so it's no wonder that Greenpeace rated Powershop as Australia's greenest energy company. In fact, Powershop says all its customers are completely carbon neutral. Powershop also has GreenPower packs available for customers wanting to give a little bit more back to the environment.
Customers with solar panels receive a fairly generous feed-in tariff for their solar:
VIC: 11.8c/kWh
NSW: 10.2c/kWh
Qld: 9.5c/kWh
If you have a smart meter, you can also use the Powershop app to monitor electricity usage and access heat maps of your solar panels to see how much energy your system is producing.
Powershop Gas
In July 2018, Powershop officially launched its natural gas service in Victoria. Powershop says the move came from increasing demand from existing customers who also wanted to receive their gas from the retailer. In order to get gas from Powershop, customers must all sign up to electricity.
Powershop refund policy
Powershop lets its customers easily refund their Powerpacks. Even if it's just because you've simply changed your mind, Powershop customers may receive a full refund by going to the 'transactions' section of the online store. The refund option is only available for 48 hours after your purchase. Customers looking to refund an item outside this window will need to give Powershop a call.
Refer a friend
Powershop customers who refer a friend will receive $75 of credit towards their next bill. Powershop says some of its customers have saved well over $3,000 using this referral scheme.
Is Powershop right for me?
Powershop is certainly a different proposition if you're keen on a change of retailer. Whether you consider its unique billing structure a highlight or a drawback really comes down to the type of energy customer you are. If you're fine putting in a little effort to get lower prices on energy and can trust yourself to remember to buy Powerpacks, then Powershop could be a good choice. However, if you would rather not have to think about your energy bill more than once every few months, then it's maybe best you look elsewhere. While you're fine to treat Powershop like any other retailer and forego purchasing Powerpacks, this would probably end up costing you more on electricity than what's necessary.
How do customers rate Powershop?
In 2019, Victorian electricity customers gave Powershop 4 out of 5 stars for overall satisfaction in our customer ratings report.
Powershop Electricity Victoria
Canstar Blue
Award:
Overall Satisfaction