Expert Guide: Shell Business Energy Review and Ratings

Fact Checked
Fuel giant, Shell, has expanded its services into business energy, marketing itself as Australia's largest dedicated
business electricity supplier
, Shell offers services in wholesale electricity, gas and environmental energy solutions, with a hand in a variety of industrial and commercial sectors.
Shell Business Energy claims it has the expertise to support large energy consumers with their power consumption needs but does this mean it's right for your business? Find out with Canstar Blue.
On this page:
Shell Business Energy Plans
---
Unlike most business energy retailers, Shell exclusively deals in electricity plans to larger businesses. To eligible companies, Shell generally offers three different services for energy consumption, each claiming to be simple, cost effective and helpful for consumers. Check out some of the finer details of Shell's business energy plans below.
Shell Large Business Electricity
When it comes to Shell's large business electricity plans, there are three different options to choose from. It should be noted that in order to be eligible for Shell's business energy contract, businesses' annual electricity costs must exceed $30,000.
Fixed Price
As the name suggests, this plan offers a fixed price on electricity rates for the duration of the contract. This price is determined prior to signing up and is enforced until the contract is terminated. The Fixed Price product targets large business sites with interval meters, and comes with no load variation penalties and a monthly billing cycle. Companies will also be able to agree on a site roll in/roll out amount and receive access to all standard reports via the Shell portal.
STEP Index
The STEP Index provides customers with variable rates for electricity usage, based on the daily average of market prices. On this plan, customers have the option to lock-in a certain price or keep it variable in order to receive the most savings. Shell states this plan may be better suited to large sites with interval meters that use over 500 megawatt hours (MWh) per annum. Monthly billing can also be expected on this contract, as well as no load variation penalties, a roll in/roll out agreement and access to index position and pricing summaries via the Shell portal.
STEP Online
Similar to the Index product, the STEP Online also offers variable rates for electricity usage. However, STEP Online requires customers to lock-in a price periodically throughout the contract. This plan claims to be best suited to large sites with interval meters that use over five gigawatt hours (GWh) per annum. Site roll in/roll out agreements can also be made on this plan. While there is monthly billing and access to standard reports and purchase summaries, this product doesn't allow for load variation and will incur penalties if the load has been breached.
Shell Business Gas
---
In addition to electricity, Shell also offers three exclusive contracts to customers who reach the large business threshold. Please note, Shell only services natural gas to companies in News South Wales, Victoria, Queensland and South Australia.
Fixed Price Natural Gas
The fixed price gas deal from Shell allows customers to agree to a price upfront, which is then honored throughout the duration of the contract. This price is set to reflect the unique consumption patterns of a particular business. Customers on this offer will also receive a dedicated account manager to help assist them with any queries, as well as a monthly billing cycle.
Pass Through Natural Gas
Pass Through offers customers access to wholesale market prices, allowing customers to receive cheaper rates when wholesale prices are low. While a fixed fee is still agreed upon to manage gas procurement, businesses will still receive no minimum quantities, no variation penalties, no Take-or-Pay conditions and flexible gas pricing for the duration of the contract. This product also comes with monthly billing and a dedicated account manager. Pass Through is only available to companies who consume more than 50 TJ of gas per year.
Hybrid Natural Gas
The Hybrid plan is a mixed product offering the best of the Fixed Price and Pass Through plans to businesses who use more than 150 TJ of gas per year. With Hybrid, business customers have access to both a fixed fee – agreed upon at the beginning of the contract – and wholesale market prices that can then be used to split their load accordingly. This plan also comes with a dedicated account manager and a monthly billing cycle.
Shell Business Multi-site Electricity
---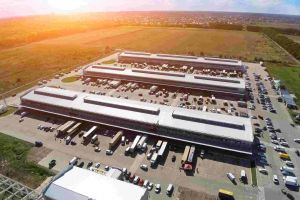 Shell also offers two different multi-site business care electricity plans to companies with more than 10 small market sites. Multi-site business electricity plans combine the power details of all sites of the business, allowing for easy access to the company's total figures.
Unbundled
The Unbundled offer sets fixed retail charges for each individual tariff acquired through the sites, inclusive of any energy, environmental and market changes. Most suited to businesses with small sites, either with smart or basic meters, this product offers no load variation penalties with site roll in/roll out agreements and the ability to choose your own metering provider. Under this contract, network charges are passed through on invoices as a separate charge, placing no effect on the fixed rate.
Bundled
Shell's bundled product offers multi-site businesses with one simple energy rate, inclusive of all network charges and changes. Where the unbundled plan offers fixed rates with additional charges for network changes, the bundled plan 'bundles' all the charges together, only changing the price if network charges fluctuate. This product also comes with no load variation penalties, site roll in/roll out agreements and the ability to choose your own metering providers. Again, this service may be better suited to businesses with smaller sites, either with smart or basic meters.
Shell Business Solar
---
Shell offers business solar solutions all the way from design to financing to its business customers. Not only will Shell help you design a system which is best suited to you and your business, but it will also provide on-bill financing to help you pay. Essentially with on-bill financing, Shell removes the upfront capital costs of installing a new system by purchasing the system on the client's behalf. This cost is then paid back to Shell through fixed repayments on the customer's electricity bill. It should be noted though that if business customers decide to leave Shell before the system is paid back, it will be at the responsibility of the company to pay back the remaining amount to Shell via the credit provider.
Shell Business Energy Services
---
In addition to electricity and gas, Shell provides a variety of services to large business owners that claim to help maximise energy usage while minimising costs. These include:
Demand Response
Tracking and Monitoring
Energy Solutions
Sector Expertise
Corporate Power Purchase Agreements
Environmental Certificates
Shell Energy Portal
GreenPower
Demand Response
The demand response service from Shell allows businesses to be paid for reducing their electricity consumption during certain time periods and events. This service is used to encourage larger companies to reduce their energy demand on the grid, allowing for a more even and cost-efficient distribution of electricity to other businesses and homes.
With Shell, the four demand response events that customers can sign up for include Wholesale Demand Response, Emergency Demand Response, Network Demand Response and Ancillary Services Demand Response. Customers can either decide which machinery or generators to shut down for the event or allow Shell's dispatch system to integrate with your onsite control systems and decide what machinery to turn off. In turn for reducing energy consumption in these events, Shell will reward customers financially, acting almost as an additional revenue source, but it's best to refer to Shell's website for further details.
Tracking and Monitoring
Shell also offers tracking and monitoring services to its customers that may help them optimise their energy performance. Through the use of sub-meters, data and engineer-led software solutions, customers can identify areas in which they may be spending too much or too little money and navigate how this will affect their energy investments. These tools also allow customers to set alerts for abnormal usage, customise reports and analyse data in one-minute intervals, all contributing to better energy productivity and savings for businesses.
Energy Solutions
Another service Shell offers to its customers is energy solutions to help businesses manage their energy usage. With energy certificates and real-time data, Shell can help businesses lower their carbon emissions and be more productive with their usage. With expertise in areas such as hot water, heating, ventilation and air conditioning, commercial and industrial refrigeration, lighting design and upgrades, power factor correction (PFC), voltage optimisation, and battery energy storage systems, Shell claims it's able to provide energy productivity solutions to businesses of any measure.
Sector Expertise
The Shell Energy Solutions team has extensive experience across many sectors to help customers from all industries maximise their energy production. From manufacturing, retail, property, government and water and waste, Shell has the means to help businesses deduct how to make their energy consumption become more effective and efficient. With industry specific data and tools on hand, Shell is able to provide businesses with a set of tools designed especially for their energy consumption.
Corporate Power Purchase Agreements
Shell also offers Corporate Power Purchase Agreements (PPA) to customers who are interested in reducing their reliance on coal-fired, grid electricity for their business. These agreements allow customers to invest in renewable energy generation and developments for little to no upfront cost. There are many types of PPA's available to customers and Shell Energy claims it can help customers to find the right one based on the risk appetite of the business. You can expect, however, that most agreements will come with a fixed price for five to seven years.
Environmental Certificates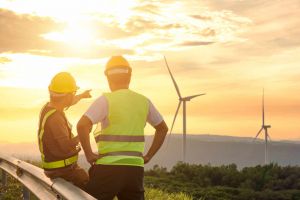 In addition to PPA's, Shell also offers specific environmental certificates to help businesses offset installation costs for renewable schemes. From carbon offset units to small- and large-scale technology certificates, Shell offers a variety of environmental certificate schemes fit to suit a variety of businesses. Shell even goes as far to provide state-based incentives, with New South Wales Energy Savings Certificates and Victorian Energy Efficiency Certificates.
Shell Energy Portal
Shell Energy Portal is a complimentary online tool available to customers that allows fast and easy access to real-time energy data. With Energy Portal businesses can access their billing history, schedule reports, track energy usage, identify anomalies and patterns and manage their sites online at any time.
Shell Business Energy GreenPower
As an accredited GreenPower retailer, Shell offers green energy options to its large business owners. For an additional cost, customers can nominate the amount of GreenPower they would like to access between 5% and 100% to help reduce their greenhouse gas emissions. GreenPower helps investments in renewable energy sources, like wind turbines and hydro dams, that feed into the electricity grid, reducing the demand for coal-fired power.
Contact Information and Details
---
If you would like to speak to someone at Shell Energy directly, you can call or email the company using the details below.
General enquires: 13 23 76
Email: sales@shellenergy.com.au
Where does Shell offer Business Energy?
If you're wondering what business services Shell is offering in your state, look no further than the table below. We summarise what you can expect to find if you're thinking about switching your business to Shell in NSW, VIC, QLD, SA, ACT, TAS and WA.
| | | |
| --- | --- | --- |
| NSW | | |
| VIC | | |
| QLD | | |
| SA | | |
| ACT | | |
| WA | | |
| TAS | | |
Shell Business Energy FAQs
---
About Shell Energy
Shell Business Energy is one Australia's largest dedicated business energy suppliers. Offering integrated business energy solutions, Shell Energy assists large businesses with their energy consumption using specialised industry knowledge and tools. Shell Energy operates across Australia, with headquarters in Brisbane, Sydney, Melbourne and Perth. It also recently acquired residential energy retailer Powershop.
What business services does Shell Energy offer?
Here's a list of services Shell Energy provides to its customers:
Financial incentives for reducing power usage
Tracking and monitoring of energy usage
Energy productivity solutions
Sector specific expertise
Corporate Power Purchase Agreements for renewable generators
Environmental Certificates with financial incentives
Data and energy consumption patterns via Shell Energy Portal
Is Shell Energy right for my business?
Large businesses often come with more high-level and expensive overheads than smaller businesses, so it's important for these companies to be getting a fair price on power, as well as good customer service. While Shell is a reputable brand in Australia, it may be worth getting a personalised quote before making any purchase decisions, particularly if you are a smaller company.