Supagas LPG Review & Guide
While there are dozens of natural gas suppliers across the country, the LPG market is much smaller where there is only a few competing for business, like Supagas. Thousands of homes use LPG as an alternative to electric or natural gas for heating, hot water systems and cooking.
Supagas is one of Australia's leading Liquefied Petroleum Gas (LPG) and industrial gas companies, dating back to 1968. With an emphasis on customer service and reliability, Supagas operates out of nine distribution centres across the south eastern states. In this article, Canstar Blue turns up the heat to see whether Supagas is right for your household by looking at what's on offer in terms of prices, products and services.
Supagas Products
With a large portfolio of products and services, Supagas deals in LPG that can be rented on a monthly basis, or purchased outright. Supagas has a wide range of LPG products available to residential, commercial and industrial gas customers. Some of these products include the 'Supaswap' and 'Homeswap' plans, offering various LPG cylinders for household uses like barbeques. Below are some of the products Supagas supplies:
LPG gas cylinders (8.6kg, 15kg and 45kg)
Oxygen
Acetylene
Nitrogen
Hydrogen
Compressed air
Pure argon
In addition to LPG and gas supply, Supagas stocks an extensive range of commercial equipment, like air compressors, outdoor café heaters, cutting disks, grinding wheels and power drills, to name just a few.
Supagas Prices
Supagas says its prices are competitive, however LPG prices may vary depending on where you live, as well as world market pricing and exchange rates. Aside from competitive pricing, Supagas claims to provide customers with 'the best price in town' for some of its products, like 'Homeswap', a plan centred around delivering 9kg BBQ LPG cylinders straight to your door.
Does Supagas Install Gas?
In addition to refilling and replacing your LPG cylinders, Supagas may also provide gas installations depending on where abouts you live. Supagas claims to have a wide range of products and types of gas to install in households, yet because there are few specific prices available, it's hard to tell if you're getting the best deal out there. Be sure to ask Supagas about pricing if you're thinking about making a switch to gas or LPG before entering into a contract.
Other Supagas Services
There are many other services offered by Supagas, including forklift gas, 'Heatagas' designed for household heating and even bulk LPG for industrial and residential purposes. You'll also find that Supagas supplies shielding gases for specialty welding equipment, medical gases for hospitals and vets, and even helium gas for parties, hospitality gases for large-scale cooking, plus a range of commercial equipment and tools.
Is Supagas right for me?
Supagas supplies a wide range of LPG products and services across major cities in Australia, making it helpful if you're looking to have gas delivered to your home or business. Supagas managed to score three stars for overall customer satisfaction in 2019, in our Canstar Blue review of LPG suppliers. It fared a bit better for consumer touchpoints like delivery service, value for money, customer service and bill and cost clarity.
Before committing to just one LPG supplier, it's always good to check out offers from various other gas providers, like Kleenheat and Elgas. This way you get a better idea of which LPG products and services match your needs. Or, if you're not entirely sure if LPG is right for you, check out our range of natural gas providers by clicking on the link below.
About the author of this page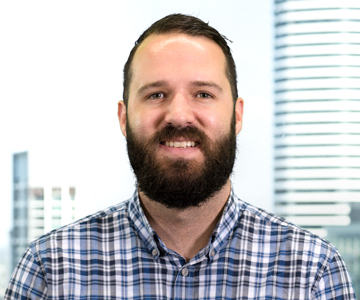 This page was written and is regularly updated by Canstar Blue's Energy Specialist, Jared Mullane. He's an expert in all things utilities, including electricity, gas and water, helping to make complicated subjects easier to understand for consumers. A trained journalist, Jared is usually one of the first to break energy-related news, whether it's the latest changes in the industry, price movements, or the next best deal you need to know about.