Australia's Most Trusted Energy Providers
Picking an energy provider is a bit like trying to pick a winner in the Melbourne Cup – you could go with the horse you've heard of, the jockey with the brightest coloured jersey, or you could back the favourite. Or, if you're looking for the best value, you might want to try an outsider!
At Canstar Blue, we try to give you as much helpful information as possible to help you find an energy provider that doesn't fall at the first hurdle. We publish customer satisfaction ratings for electricity, gas and solar providers across the states, in addition to our price comparison tool which includes our unique value score feature that ranks energy plans based on which offer the best overall value, rather than just the cheapest prices. But we also want to know which energy provider is generally the most trusted in Australia, so we asked the people who know best – thousands of bill-paying Aussie consumers.
How did the research work?
We asked more than 7,000 bill-paying Australians to rate their level of trust with their current energy provider on a scale of 0 to 10. The provider with the highest average rating has been deemed the most trusted. We also asked survey respondents to rate their level of trust with energy providers in general.
What do we mean by 'trust'?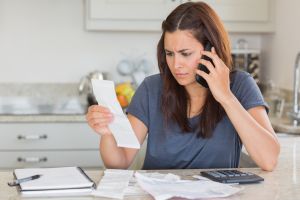 We asked survey respondents to rate their level of trust in their current energy provider, so there is a fair amount of subjectivity involved here. While individuals will have different interpretations of what trust means, in the context of energy, we take it to mean:
Trust that your energy provider won't rip you off with high prices
Trust that your energy provider won't put through sneaky price hikes
Trust that your energy provider doesn't make its plans unnecessarily complicated
Trust that your energy provider will deliver good customer service when you need it
Trust that your energy provider takes its environmental responsibilities seriously
Trust that your energy provider will generally do the right thing by its customers
The research found that energy customers are typically more trusting of their own provider than of the energy industry more broadly, which perhaps doesn't come as a surprise given these people have made a conscious decision to choose their provider in the first place. However, when it comes to the level of trust in our energy providers, we found a significant difference.
What are the most trusted energy providers?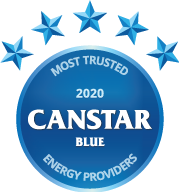 Our survey of more than 7,000 customers found the most trusted energy providers to be as follows:
Powershop
Dodo
Red Energy
Alinta Energy
Tango Energy
"Powershop proved a clear winner when it comes to trust, and interestingly its customers were found to be among the least trusting of the energy industry as a whole," said Canstar Blue Editor-in-Chief, Simon Downes. "This speaks to the relationship Powershop has with its customers, plus the type of customers that are interested in the provider's model in the first place.
"Most customers will not see or hear from their energy provider after signing up, other than when the bill arrives in the mail. For many of us, that's perfectly fine. But other consumers want more from their energy provider and are happy to engage with it on an ongoing basis. Powershop is one of the most engaging energy providers in Australia in regards to how it communicates with its customers, not just because its business model of allowing customers to pre-purchase their energy naturally facilitates it, but because it genuinely wants to interact with them, including via social media.
"Having an energy provider with a good social media presence is crucial in developing and maintaining trust for many consumers. They can see the company interacting with – and assisting – customers when they need it, which builds trust in their own mind that they'll receive the same support if and when they need it, too.
"Powershop's digital model is not for everyone, and it does require more ongoing commitment from customers than with most energy providers, but those who sign up generally like what they get. There are lots of 'old fashioned' energy companies out there, and Powershop is showing them how to build a loyal and trusting customer base."
Learn more about Powershop and how it works here.
Frequently Asked Questions
Canstar Blue surveyed 12,000 Australian adults across a range of categories to measure and track customer satisfaction, via ISO 26362 accredited research panels managed by Qualtrics. The outcomes reported are the results from customers within the survey group who currently have an electricity account, and pay the bills – in this case, 7,495 people.
Brands must have received at least 30 responses to be included. Not all brands available in the market have been compared in this survey.