Fact Checked
Angelcare tunes into top spot in baby monitors award
Being a parent often means you need eyes in the back of your head in order to make sure your children aren't getting up to mischief and staying safe. As much as we don't like to admit it, sometimes our kids can get away from us, as well as tire us out, so an extra pair of eyes and ears is a blessing for all parents. While friends or family can give you a break during the day, baby monitors give you those extra eyes and ears often where they are needed most – in baby's bedroom.
Baby monitors allow mums and dads to keep an eye and ear on their sleeping bubs, through either a visual or audio unit, or both. The peace of mind means you can get on with your evening without having to duck your head around the door to check up on your little one – potentially disturbing their sleep! But not all baby monitors are the same, with many features, capabilities, camera types and numerous other factors to consider. How do you know which baby monitor will be best for your specific requirements? That's where Canstar Blue's annual ratings come into view.
This year, we surveyed more than 300 parents who have purchased a baby monitor within the last three years for their opinions. Respondents were asked to rate brands on reliability and durability, image quality, sound clarity, features, power source, design, value for money and overall satisfaction. Brands that received at least 30 responses are included in our latest report. Think of our ratings as like asking hundreds of your friends with a new bub about their experiences with baby monitors, so you can make a better-informed decision about which to buy yourself.
Angelcare took the top spot in our latest ratings, rating best with five stars for overall satisfaction and several other research categories.
Best Baby Monitors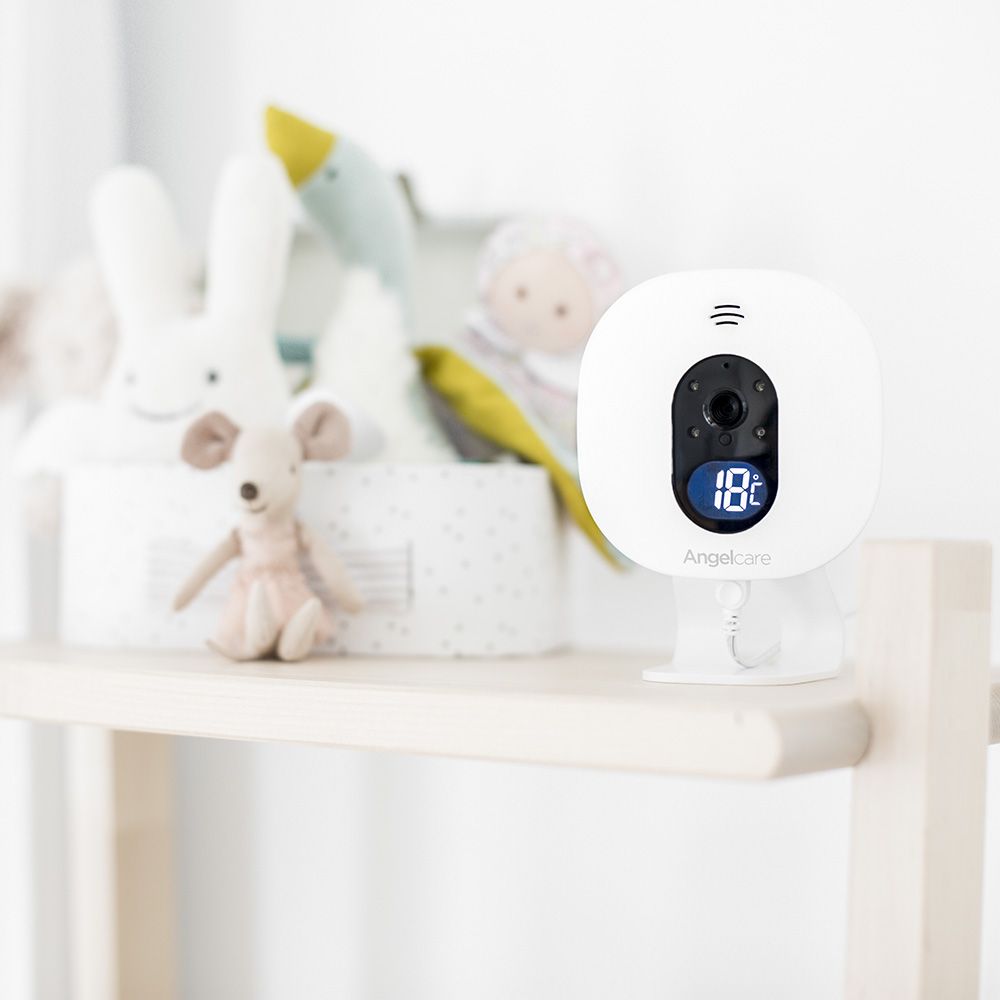 Here are the best baby monitors in Australia, as rated by parents in Canstar Blue's latest review:
Angelcare
Oricom
VTech
Uniden
Motorola
The results were loud and clear − Angelcare was the best-rated brand for baby monitors, receiving five-star reviews for reliability and durability, image quality, power source and overall satisfaction. Oricom, VTech, Uniden and Motorola trailed behind on a respectable four stars overall.
VTech was another high achiever, rating best for value for money and scoring additional full marks for image quality, sound clarity as well as design, alongside Motorola. It also whipped up five stars for features, as did Uniden.
Read on as we explore what each brand has to offer, and what you should keep an eye out for when it comes to buying baby monitors.
Top Baby Monitor Brands
Angelcare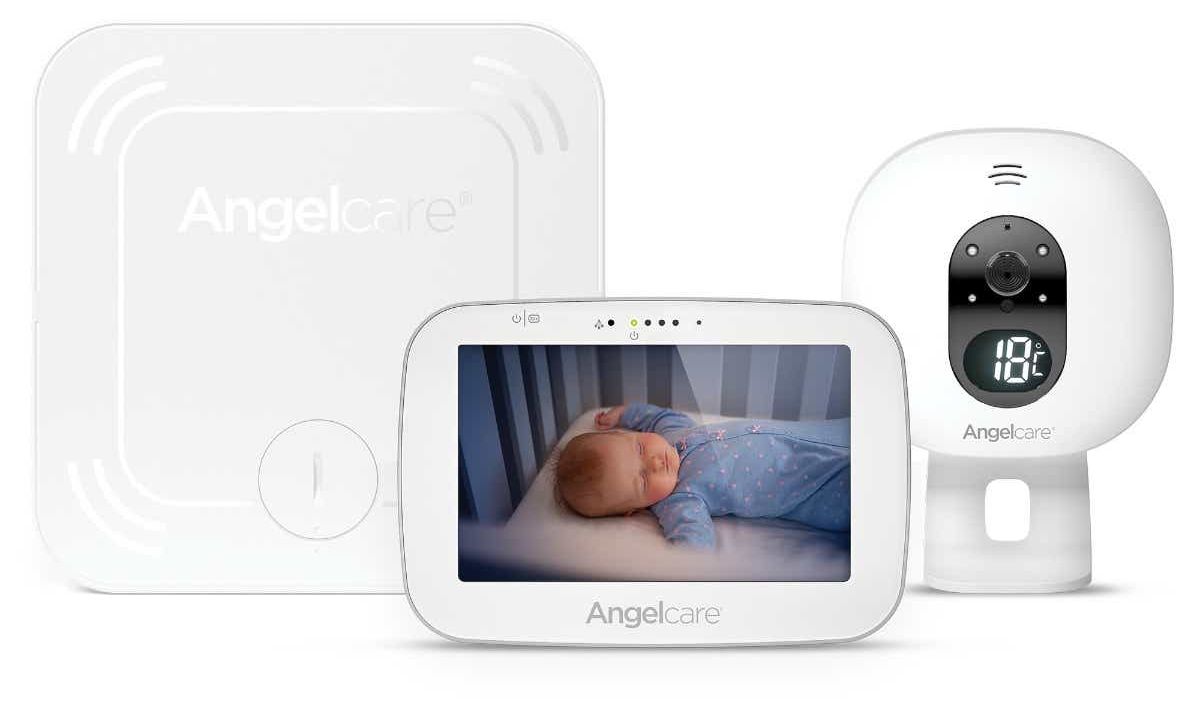 Established in 1997, Angelcare offers a variety of audio, video and movement monitors, in addition to a number of accessories, including adaptors, charging cradles and extra cameras, with Angelcare products available at both baby stores and electronics retailers. Angelcare's Baby Movement Monitor With Video AC327 (pictured) features a wireless Movement Sensor Pad with SensAsure Technology to detect movement and sends a sound alert if there hasn't been any movement after 20 seconds. Other features include adjustable Movement Sensor Pad sensitivity, infrared night vision, temperature control LCD display, touch controls, and five-hour runtime (or up to eight hours when operating on sleep mode). You can also add extra cameras to cover a wider area or to use in multiple rooms.
Angelcare stood out in terms of reliability and durability, image quality, power source and overall satisfaction, earning five-star reviews in each category. It scored four stars everywhere else, including for value for money.
Oricom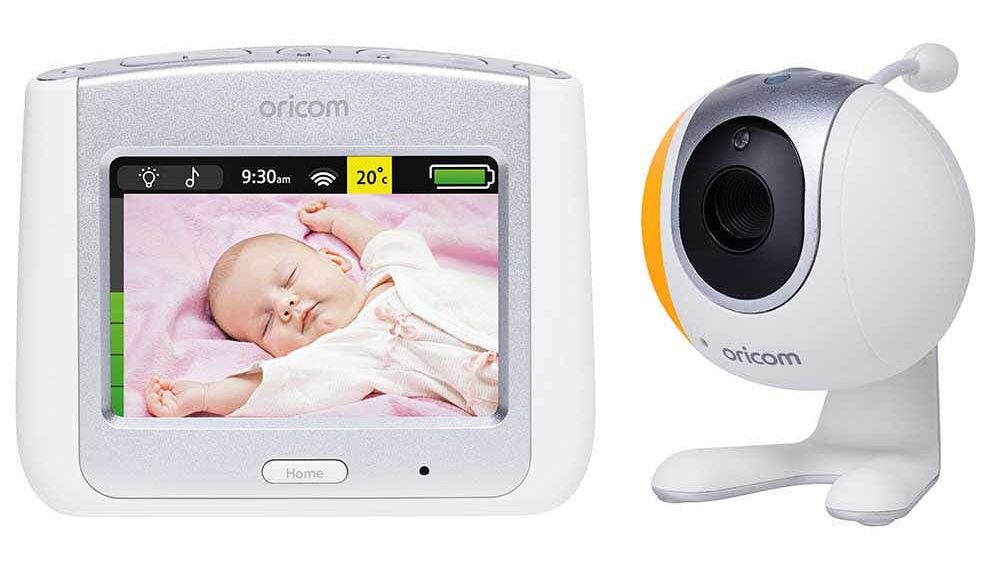 Australian-owned brand Oricom has a wide range of audio and radio baby monitors, including a wide variety of baby monitors, whether you're after an audio-only model, or looking to set up a video monitor. The company's products are available in baby stores around Australia, although it's best to check with your local store before you make the trip.
If you're after an audio monitor, Oricom offers a couple of options from the Secure range. The introductory model is the Secure330 DECT Digital Baby Monitor which comes with features like talkback functionality, a night light, plus rechargeable batteries.
For those leaning more towards a video monitor, Oricom gives parents plenty to consider through the Secure range, offering a number of different monitors and cameras to suit your needs. The series begins with the Secure720, which is packed with features like night vision, temperature monitoring, parent talk-back function, three lullabies, white noise, digital pan-tilt & zoom, 2.4-inch colour LCD display and multi-camera capability. Some video baby monitors are exclusive to Baby Bunting, such as Oricom's Secure870 model, which lets you give your bub a starry night light show and play up to 19 different lullabies and white noise for a better night sleep for you and your newborn.
Oricom achieved four stars for features, power source and overall satisfaction, before landing on three stars for reliability and durability, image and sound quality and design.
VTech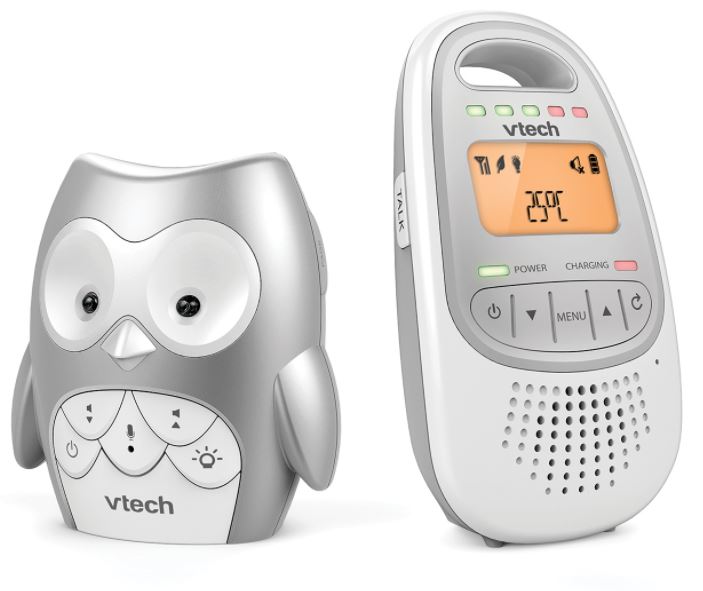 VTech is a global supplier of electronic learning products, in addition to cordless phones and baby monitors. Offering both audio and video models, the company has plenty to offer Australian parents. Its introductory audio model, the BM1000, operates on DECT technology, with the baby unit operating on mains power, while the parental unit can operate for 14 hours on batteries, with recharging capabilities. Other features include multiple volume levels, with alerts for low battery and out-of-range warnings.
Other monitors, such as the BM2150, include additional features such as lullabies, temperature sensors, night lights, as well as two-way communication between baby and parent units, while the BM2000-OWL model (pictured) allows the baby monitor to blend into the room through its owl-shaped design. If you're more interested in an audio and video monitor, VTech provides a number of models, all with full colour display units. The range begins with the BM2700, which includes a VGA camera capable of vertical angle adjustment and night vision, in addition to temperature sensors, 2.4-inch colour display and two-way communication.
VTech rated best for value for money and earned bonus five-star reviews for features, image quality, sound clarity and design. It got four stars for reliability and durability, power source and overall satisfaction.
Uniden
Uniden is a Japanese wireless communication company with a global reach, manufacturing radios, scanners and cordless phones, along with a variety of baby monitors. With both audio and visual options available for parents to choose from, Uniden's baby monitors are available at most electronic retailers in Australia.
Uniden's audio range includes the BW 120 and BW 130 models, each coming with a parent receiver, baby unit, rechargeable batteries and AC adaptors. The difference between the two audio units is the BW 130's functionality, boasting an LCD display that comes with additional room temperature alerts, allowing mums and dads to keep a closer eye on their little one's comfort during the night.
Uniden offers a wide selection of video monitors and cameras, available for separate purchase and packaged deals, allowing parents to select what they want or need. Uniden's range starts with the BW 3001 model, which includes a 2.3-inch display with a camera, and a "Walkie-Talkie" function, in addition to night vision. Other video models, such as the BW 3102, give parents a larger 4.3-inch colour screen display, with the ability to monitor via the Uniden app. Other features include a temperature display, night light and a selection of lullabies to help put your child to sleep, with night vision and multiple camera capabilities ensuring that parents can keep an eye on their child at all times.
Uniden was rated among the best in terms of features and achieved four stars for value for money, reliability, overall satisfaction and everywhere else.
Motorola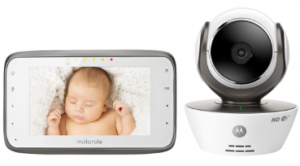 Known for its telecommunication branch, Motorola has diversified into a range of electronics industries, including baby monitors, offering a variety of audio and video models. Available at local baby stores and electronics retailers, Motorola gives parents plenty of options when it comes to monitoring nap time.
Motorola has a small number of audio baby monitors, whether you're looking for a basic model, or something with plenty of features. If you're more inclined for a simple audio device, the MBP161 monitor may suit your needs, including features such as a 300m range, calming night light, lullaby function, DECT wireless technology, audible & visual alerts and activity timers (including feeding time and nappy change). Otherwise, you can opt for Motorola's MBP667s for a video baby monitor. This also offers a 300m range and is compatible with Amazon Alexa or Google Assistant. It additionally provides lullabies and stories, motion alert and infrared night vision.
Motorola impressed in terms of design, achieving five stars. It got four stars for most of the remaining areas, including reliability, image quality, value for money and overall satisfaction. It got three stars everywhere else.
Sign up to Disney+ Australia
Disney+ has arrived in Australia with all your favourite shows and movies. There are two plan options to choose from – a monthly subscription at $11.99 per month, or prepay for a year at $119.99 and save on the monthly cost. Both plans include the same features, with unlimited downloads and the ability to stream on up to four screens at the same time. This table includes links to a referral partner.
Other Baby Monitor Brands
While the following brands may not have received the minimum sample size to be included in this year's review, you may still like to consider them as an option:
D-Link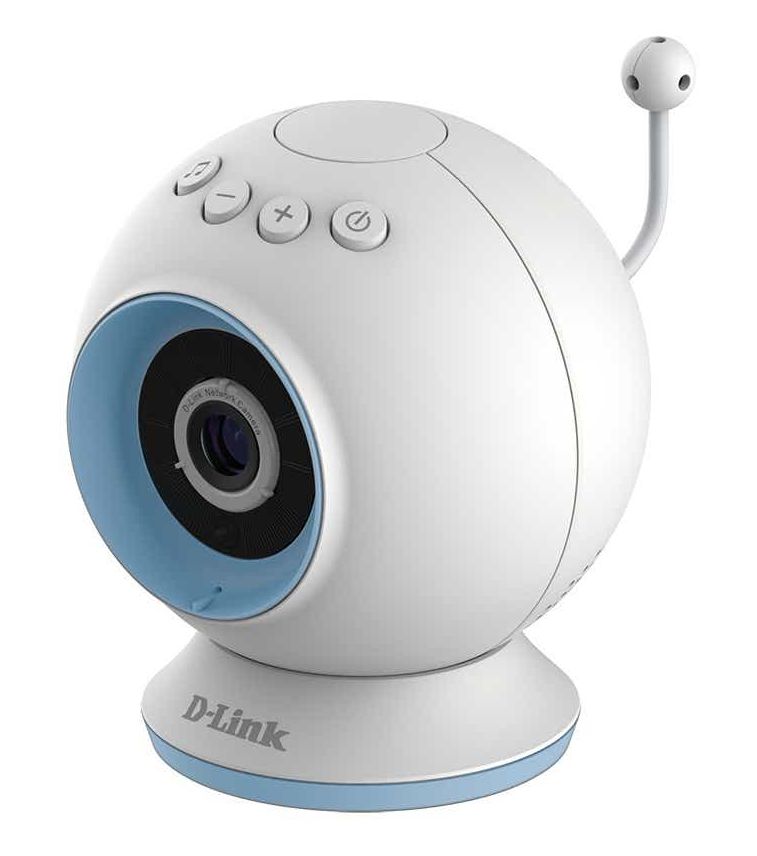 D-Link is a global provider of network technology solutions, with a range of baby monitors also up for grabs. Its Wi-Fi Baby Camera features interchangeable accent colour rings, whether you're into blue or pink. Expect 720p HD video quality, night vision with infrared LEDs and a temperature sensor to inform you if the room becomes too hot or too cold.
It has in-built sound and motion detection to alert you of loud noises with a two-way audio functionality, so that you can hear your baby and respond. Similar to other brands, it features pre-recorded lullabies to help your little bub fall asleep. You can also use the camera to save photos and video clips directly to your phone for easy sharing.

Project Nursery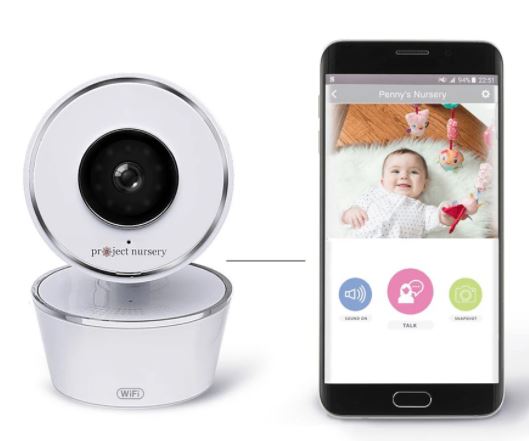 The Project Nursery brand is claimed to feature a selection of the most coveted nursery design and décor products, alongside its baby monitors and smart sound soothers. Its range is available through various baby shops, as well as online.
Its Smart Nursery unit with Wi-Fi connectivity PNMAL2 (pictured) can be paired with any Alexa device, including the Echo and Echo Dot and features a HD video streaming Wi-Fi zoom camera. You can use the Project Nursery app on your smartphone or tablet to check-in while you're away, plus record and take snapshots. Additionally, multiple people can view from different locations. Expect temperature sensors and push notifications for sound, motion and temperature alerts.

Things to consider when buying a baby monitor
Aside from finding out which baby monitor brand parents are most satisfied with; our research also revealed the following drivers of parent satisfaction:
Reliability: 20%
Value for money: 18%
Power source: 16%
Features: 13%
Image quality: 12%
Design: 11%
Sound clarity: 10%
Baby monitors aren't cheap, with the average spend on a new unit being $186, according to our survey, so it makes sense that reliability and durability and value for money were the most important drivers of satisfaction for mums and dads. However, 20% of respondents said they wished they purchased a better-quality baby monitor. When it comes to specifics, extra features (36%), brand name (22%) and app connectivity (20%) were commonly seen as important factors.
Here's what else our survey revealed:
Baby Monitor Types
In addition to a number of brands to choose from, parents also have a choice of what type of baby monitor to choose. Survey respondents were asked what type of baby monitor they most recently purchased:
Audio and video: 82%
Audio only: 15%
Most respondents surveyed also purchased a baby monitor with Wi-Fi connectivity (51%), although there were still plenty of parents that bought a model with Ultra High Frequency (UHF) connection (36%).
What type of monitor you decide to install and use in your home will come down to your personal preferences and situation, as well as how much of an eye, or ear, you want to keep on your little one. While an audio, video and movement monitor will give you the most peace of mind, they'll likely cost you more at the checkout, meaning your budget and parenting habits will also play a part in which type of baby monitor type you choose.
What frequency do baby monitors operate on?
Most baby monitors generally operate on a 49-50 MHz range, using a similar frequency to a traditional radio system, although some baby monitors also operate on a 2.4 GHz range, depending on if they operate on an AM or FM frequency. While there are plenty of factors to consider when purchasing a baby monitor, AM models are cheaper to purchase, although are more likely to experience interference.
Which baby monitor should I buy?
Baby monitors can be a useful gadget for parents, allowing you to tackle the household chores, or catch up on some relaxation, while also keeping a close eye on your sleeping bub. But with plenty of options to choose from, finding one that will suit your needs could lead to a few sleepless nights.
Purchasing a baby monitor will be unique to your situation, with household size, preferences towards audio or video, as well as how many bundles of joy you have to look after, all factors to consider when browsing your options. With brands offering plenty of additional extras, doing your research before you walk into the shops may not only save you a few headaches when it comes to tackling the technology, but also save you time and money down the road.
About the author of this page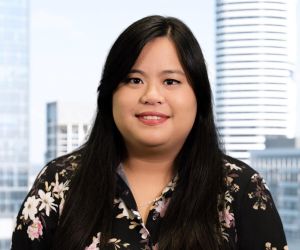 This report was written by Canstar Blue's home & lifestyle journalist, Tahnee-Jae Lopez-Vito. She's an expert on household appliances, grooming products and all things grocery and shopping. In addition to translating our expert research into consumer-friendly ratings reports, Tahnee spends her time helping consumers make better-informed purchase decisions on all manner of consumer goods and services, while highlighting the best deals and anything you need to be aware of.