24% of Australian parents surveyed by Canstar Blue said they would be willing to spend more money to get a top-of-the-line pram. So what top-of-the-line pram and stroller models are our favourite celebrities using on their daily strolls?
All prices have been converted into AUD.
Royal prams
Silver Cross
Labelled "the world's most exclusive pram", Silver Cross prams have carried the Queen, her children, grandchildren and now her great-grandchildren. Will and Kate are so attached to theirs that they even had it flown with them to Scotland when they had to travel after George was born. Kate consulted her Mum about essential features to get included, with the result that Silver Cross has designed all of its prams since 2013 with an insect net.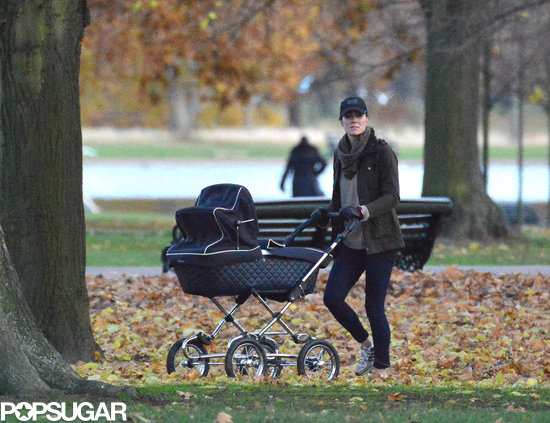 The royal couple even had a custom-made baby hand carrier to go with it, which came in handy for public appearances with Prince George, and is now being used for their second baby, Princess Charlotte.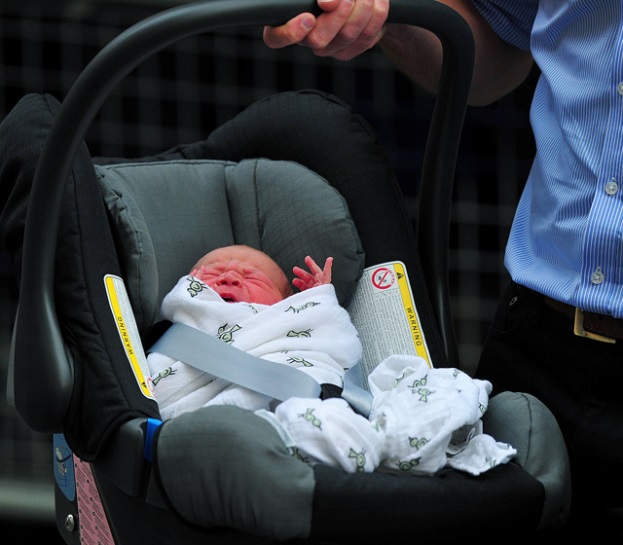 The Silver Cross Balmoral model has an adjustable seat so that babies can lie flat as newborns and sit up as infants. The suspension on these things is amazing. There's even an Aston Martin model. Yep, the car manufacturers.
But we're still not completely sold on the Silver Cross, since their prams weigh in at a hefty 37 kilograms.
Price: About $4,500 – $10,000 for new models. It cost Will and Kate about $3,000 at the time. (Not that it matters, because the family income was about $40 million last year.)
Luxury celebrity prams
Bugaboo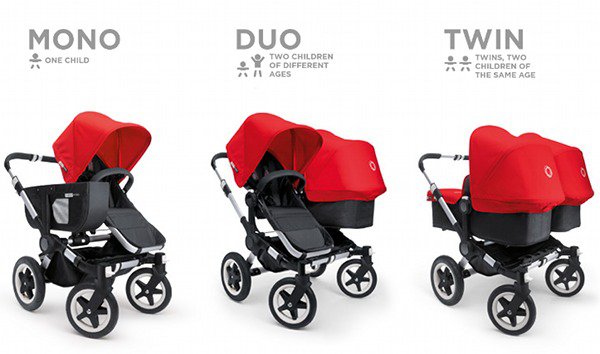 The Bugaboo is a state-of-the-art stroller. The Donkey model pictured here even has a sidecar for carrying your groceries and transforms into a double child-carrier.
This brand has been nicknamed the "sports car of the stroller world". Gwyneth Paltrow, Gwen Stefani, Kate Hudson, Hilary Duff, Victoria Beckham, Sienna Miller and Elton John all have one. They even used a Bugaboo for a few shots in Sex and the City.
Its only downsides are that it does not fit in the boot of any standard car, or onto a bus, and it takes an engineering degree to work out how to fold the thing. Want to know why? The Bugaboo was originally designed as engineer Max Barenbrug's graduation project in 1994. He designed it for men, not for women or children. He said he saw too many dads struggling with strollers covered in "stupid colours" that were not functional, so he designed a stroller that was all about function and mobility.
He made a prototype to be used by men for everything from running on the beach, to getting up and down stairs, to packing it into a tiny car boot. Manufacturers hated the idea, and he was forced to redesign it to look "flashier" and meet the required safety standards.
From Bugaboo's launch in 1999, it was a must-have item for celebrities and other parents with money. Barenbrug's marketing team have even convinced him to start making models in retro prints and other "stupid colours".
Price: $700 upwards for a Chameleon; $2,000 upwards for a Donkey.
Stokke Xplory
Bruce Willis and Tina Fey each have one of these. It looks a bit weird, especially the models with hand-warmers for the "driver", but it multi-tasks as a stroller and a high chair and it seems to do the job. Price: $1,200.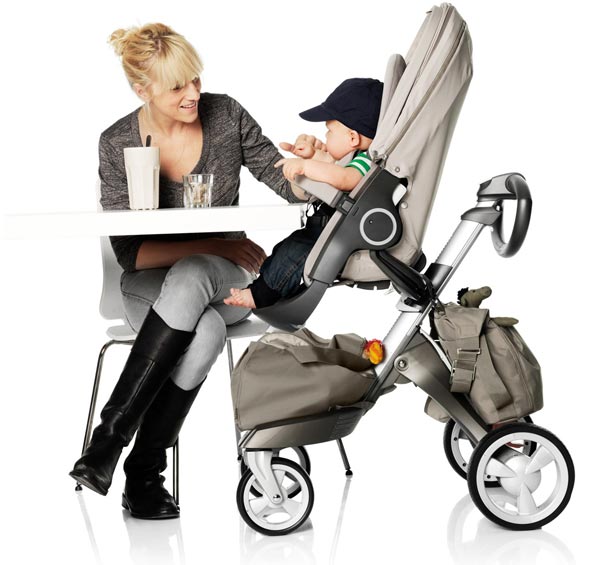 iCandy
Natalie Portman and Victoria Beckham have both been seen with one of these. It's innovative and uses high-tech aeronautical engineering, which is why it appeals to many dads. Price: $1,200.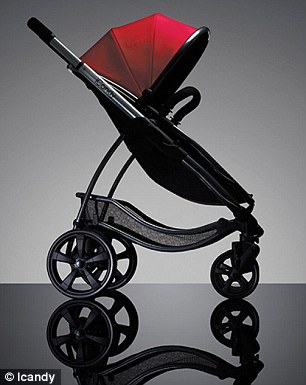 Orbit Baby Stroller G2
Jessica Alba and Kim Kardashian love the UV-protective "Paparazzi Shield" on this model. But it's not just the ladies who like this brand. Tobey Maguire and Matthew McConaughey also use the Orbit G2. Price: $800 – $1,000.
Phil and Teds Vibe Buggy
Naomi Watts uses this for zipping around those crowded New York streets. Price: $780.
UPPAbaby
Drew Barrymore and Reese Witherspoon have one of these, with practicality being a key selling factor. Price: $760
Maclaren Grand Tour LX
Jennifer Garner was seen pushing her one-year-old daughter Seraphina around Boston in one of these. Price: $700.
Surprisingly cheap celebrity strollers
For those of us who want to live like celebrities without the price tag, never fear! There are so many options that we were almost overwhelmed just listing them.
Graco Snugrider
Dave Grohl of the Foo Fighters has a Graco Snugrider for his daughter Harper Willow. Price: $80.
Jeep Overland Jogging Stroller
Minnie Driver has a Jeep Overland Jogging Stroller for her two-year-old son Henry Story. Price: $200.
Baby Jogger City
Halle Berry can be spotted pushing her two-year-old daughter Nahla Ariela Aubrey (how many names do you need?) in a Baby Jogger City. Price: $300.
BOB Revolution
Jessica Simpson has one of these jogging strollers and loves it, saying it helped her to lose weight for her wedding. Not surprising, when she walks 4 miles per day. Some BOB Revolutions even come with a coupon for Stroller Strides classes, a fitness program for new mothers. Price: $550.
Quinny Buzz
Alyson Hanniganuses a Quinny Buzz for her one-year-old daughter Satyana Marie. Price: $600.