Fact Checked
Aussie parents coo over Steelcraft in prams & strollers review
From tiny shoes to giant fluffy toy bears, there's plenty to go goo-goo gaga over when there's a bub in the house. But even the smallest things, like prams and strollers, can come with seriously big price tags. Parents who have been around the block before and are preparing for another arrival may also be shocked at the cost of upgrading to a new model. 
To get from A to B with your newborn, a good pram or stroller is a must. However, picking the best one isn't as simple or as cheap as it used to be, with new models offering high-class designs to make the journey for both parents and bubs a breeze. To help you decide what's best for your baby, Canstar Blue has asked more than 500 parents for their feedback on the pram or stroller they've purchased (and used) in the last three years. Respondents rated brands on handling and steering, weight and size, durability and quality, ease of folding, design, features, value for money and overall satisfaction. Brands that received the minimum required survey sample size of 30 responses are compared in the latest report.
Steelcraft was on a roll in our latest review of prams and strollers, rating best with five stars in the majority of research categories ─ including overall satisfaction.
Best Prams & Strollers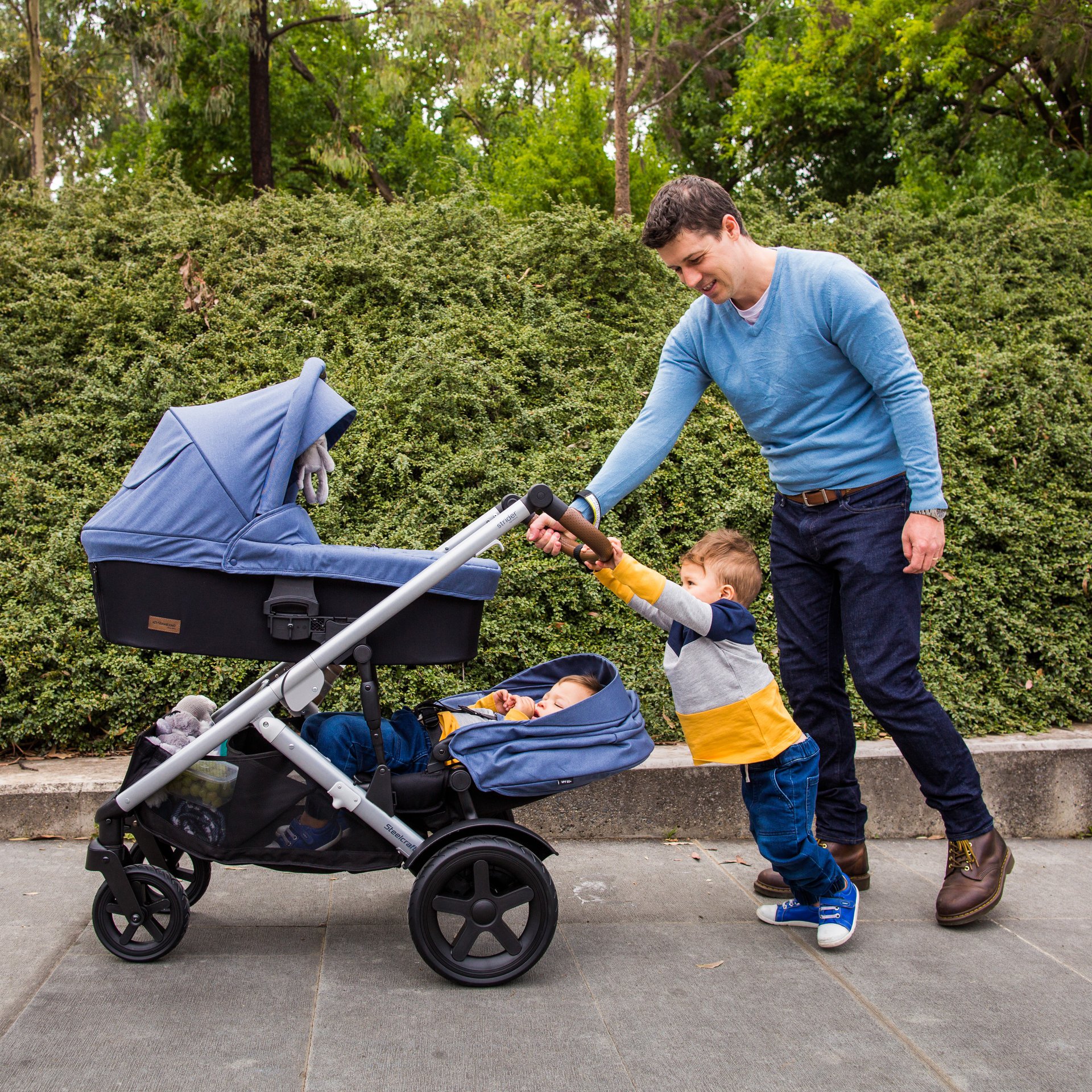 Here are the best brands of prams & strollers in Australia, as rated by consumers in Canstar Blue's latest review:
Steelcraft
Baby Jogger
Bugaboo
Mother's Choice
Kmart
Steelcraft crawled to the top with five-star reviews for handling and steering, ease of folding, durability and quality, features, value for money and overall satisfaction. Baby Jogger, Bugaboo and Mother's Choice followed behind on four stars for overall satisfaction. Kmart sat on three stars overall.
Notably, Baby Jogger was another popular pick among parents, achieving full marks for value for money as well as ease of folding, alongside Mother's Choice and Kmart. Baby Jogger and Mother's Choice also got matching top scores for weight and size. Bugaboo similarly pushed ahead on five stars for handling & steering and features, plus design with Mother's Choice.
Top Pram & Stroller Brands
Steelcraft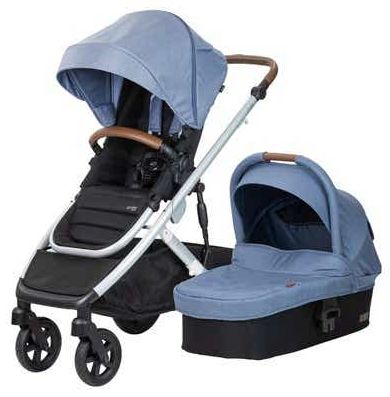 A brand owned by Britax – the baby travel and furniture company probably best-known for its child car seats – Steelcraft strollers are said to be travel-friendly thanks to their lightweight quick-fold design. The range includes twin prams, reverse handle and travel system strollers. Look out for features such as a reclinable and extendable sun canopy, peek-a-boo window and extra storage space.
Steelcraft says it uses 'high-performance' fabrics and offers stylish designs on its umbrella strollers and reverse handle strollers (allowing parents to have their child facing either forward or backward). To deal with double the trouble, there are several tandem and twin strollers to choose from. Steelcraft's fifth-generation Strider is just one option and is designed for growing families. It comes with a Click & Go Signature Bassinet for naps, Stroller Organiser to help carry the essentials, Click & Go adaptors to switch between bassinet mode and travel mode, reversible seat, plus an extra-large basket with front and rear access and 12kg capacity.
Steelcraft cruised as the best-rated brand after achieving five stars for ease of folding, handling and steering, durability and reliability, features, value for money and overall satisfaction. It got four stars for design and three stars for weight and size.
Baby Jogger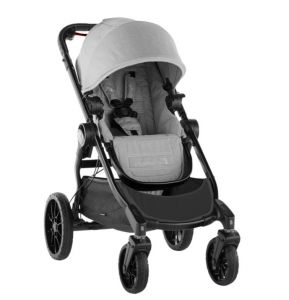 Active people who become parents can struggle to manage their adventures while lugging along their little ones. That's why, in 1984, Baby Jogger was founded by a father who wanted a stroller capable of enduring long-distance use, over all kinds of surfaces. It's important to note that not all Baby Jogger strollers are suitable for jogging – there are various models for different needs.
The range covers numerous terrains and uses, so you can take your baby along with you on even the most active and adventurous of pursuits. Baby Jogger's City Select 2019 is stated to be the most versatile of the lot. It's designed to keep rolling as your family grows, allowing you to add a seat if you have another one on the way. The brand is also well-known for prams that can be folded with just one hand, meaning you can easily hold your little one and pack the car at the same time. Baby Jogger is certainly a premium brand, with prices ranging from around $450, up to upwards of $1,200.
Baby Jogger springs to the end of the finish line with an impressive five stars for ease of folding, weight and size and value for money. It landed on four stars for overall satisfaction and in the remaining categories.
Bugaboo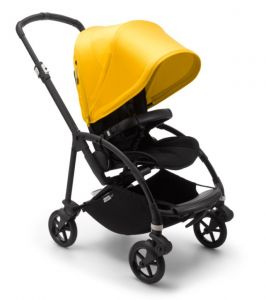 Bugaboo is on a mission to help parents 'move freely', offering a number of strollers and luggage systems to let you explore the world in comfort and style. Bugaboo's chief designer and co-founder said it all started with their childhood obsession with wheels and a true passion for getting people out and about. That's why the company promises to produce products that can be taken out for adventures and get well-worn.
There are several collections to target different types of lifestyles, such as the Fox 2 for relaxing strolls and compact prams like the Ant for exploring the city. Bugaboo also has the Donkey series for growing families who need a side-by-side design to fit more than one bub. Expect to pay premium prices, with most models costing between $1,000 and $2,500, depending on style and size, although you can find sales through the Bugaboo website.
Bugaboo led the way for handling and steering, features and design, receiving five-star reviews in each category. It scored four stars for ease of folding, durability and overall satisfaction, and three stars everywhere else.
Mother's Choice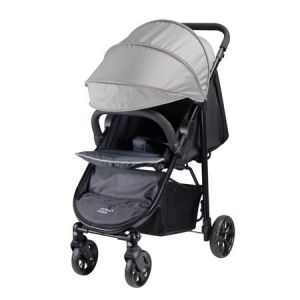 Part of Dorel Australia – one of the largest suppliers and designers of nursery products in the country – Mother's Choice describes itself as a brand for mums looking for a great deal on practical and accessible products without worrying about being trendy. It covers a wide range of furniture and transport gear for babies and toddlers, including car seats, cots and highchairs to keep your baby comfortable, whether it be during naptime, while eating dinner, or while out and about.
Mother's Choice offers a mix of three-wheel strollers, four-wheel strollers, travel systems, lightweight strollers and even twin prams. There are also a couple of models that are exclusively available from Big W or Target.
One of the models is the 'Flux Active Stroller', which offers a removable bumper bar, air tyres and an extra-large UPF50+ canopy stated to protect your little rugrat in all weather conditions. In addition, it features a quick fold system with a lock. Prices usually start from just $99 to $399. Accessories like fold-away bags, rain covers, sunshades, lambswool stroller inserts and adaptors are also available.
Mother's Choice knows best when it comes to ease of folding, weight and size and design, achieving five-star reviews for each category. It scored four stars for value for money and overall satisfaction, plus three stars in the remaining areas.
Kmart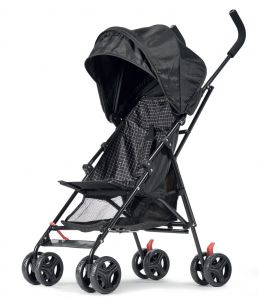 The cheap and cheerful department store specialising in homewares and cheap electronics has a range of budget strollers for Aussie consumers to choose from. Making parenting affordable, Kmart covers a range of equipment to get you and the little one out and about. The range might change throughout the year, but some of the regular finds include a couple of upright strollers for $20 and a layback umbrella stroller for $59. There's also an upright umbrella stroller for $39, featuring a canopy, padded safety harnesses and a shopping basket. Each of these are designed to carry up to 15kg, with all models made to suit children aged from at least six months. You can also pick up plenty of accessories, such as head supports, shopping trolley organiser clips, stroller bags and clip-on stroller toys.
Kmart rounded up the scores with an impressive five-star review for ease of folding, plus four stars for value for money and weight and size. It ended on three stars for overall satisfaction and everywhere else.
Other Pram & Stroller Brands
The brands featured in this year's list aren't the only names worth fussing over. Here are a couple more to check out:
Valco Baby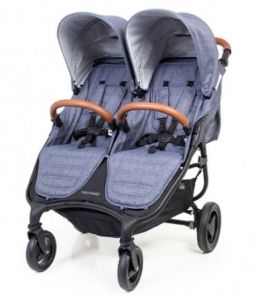 Covering a diverse range of prams and strollers across single and double configurations, Valco Baby is an Australian baby care company, serving Aussie families for almost 50 years. The line-up includes models from the Snap, Trend, and Velo collections. Most strollers feature bumper bars, retractable canopies and soft, thick padding to help keep your little one safe and comfy.
Many Valco Baby strollers are also customisable, with a number of add-ons, such as an external bassinet available. The brand also sells a sports pack that comes with rugged clip-on wheels to accommodate more adventurous trips out with your baby. Designs cover all kinds of needs as well as styles, to suit your family's preferences. There is even a 'Trend' model featuring a denim design for urban lifestyles. Valco Baby prams and strollers are usually available for $380 to $1,050.

Target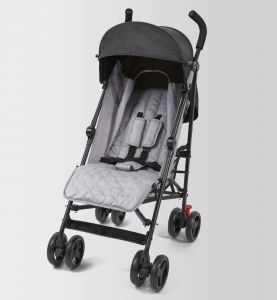 Keeping it simple, Target currently offers two different strollers, including a simple upright buggy for $39 and a Trip Stroller for $99. The upright buggy is designed to be lightweight and compact for easy storage and those quick little trips. It's said to be suitable for children aged six months and up, with a maximum weight of 15kg.
The Trip Stroller is decked out with quilted padding and front swivel wheels, but still designed to be lightweight for convenient movement and transport. It's suitable straight from birth and features a multi-position backrest. This Target stroller additionally provides a self-fold lock function for easy transportation.
Sign up to Disney+ Australia
Disney+ has arrived in Australia with all your favourite shows and movies. There are two plan options to choose from – a monthly subscription at $11.99 per month, or prepay for a year at $119.99 and save on the monthly cost. Both plans include the same features, with unlimited downloads and the ability to stream on up to four screens at the same time. This table includes links to a referral partner.
What should I look for in a pram or stroller?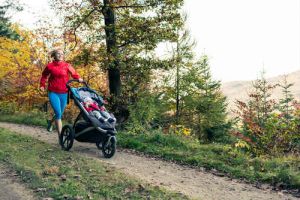 A pram or stroller will naturally be high on your 'to buy' list if you're expecting a child, or if your child is approaching toddlerhood, warranting the purchase of a stroller. Prams & strollers need to be more than just reasonably priced, as our survey found. We identified the following drivers of parent satisfaction in order of importance:
Ease of folding: 18%
Handling & steering: 16%
Durability & quality: 15%
Design & style: 14%
Value for money: 13%
Weight & size: 13%
Features: 11%
Ease of folding and handling and steering continue to be the biggest drivers (pun intended) of parent satisfaction. If you've ever gone for a walk with a cumbersome pram, you'd know that it can be a workout. Weight and size play into this as well, but having a good pram or stroller that you can wheel around on various terrains and park easily can take the stress off your body and baby!
Other key findings from our 2021 survey include:
How much do prams & strollers cost?
A new pram or stroller isn't necessarily a cheap purchase. As you can see above, you can find prams and strollers for anywhere between $20 and upwards of $1,000.
While our latest survey shows parents are sticking to the mid-price range, averaging a spend of $582 on a new model, it seems Aussies are now willing to fork out more than before (increasing from $487 in 2020 and $539 in 2019). There are also slightly fewer respondents choosing the cheapest pram or stroller available (9%), although the number of families snagging something that's part of a sale or deal remains the same (20%).
Types of prams & strollers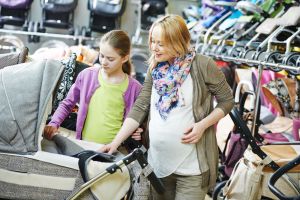 With plenty of variety in the market, it can be a tough gig finding a pram or stroller suitable for your bundle of joy, and to make it easy for you to navigate streets, public spaces as well as getting it in and out of the car. So, what types of prams and strollers are available on the market?
Umbrella stroller/pram: traditionally a smaller, more lightweight model. These are easy to fold away and store, and generally come with handle hooks and a sunshade, similar to an umbrella.
Jogger stroller/pram: a stroller or pram specifically designed for fit parents in mind, these models generally have larger wheels and better suspension to counter any bumps on the footpath.
Double stroller/pram: consisting of two seats, double prams come in side-by-side or tandem models, depending on where you want to seat your children.
Full-sized stroller/pram: one of the largest types of models you can pick up, full-sized prams and strollers are designed to last you years as your little one grows up.
Travel system: a pram or stroller with a removable car seat installed, allowing you to easily transition from the car to the stroller.
Prams and strollers are also available in three and four-wheel varieties. This is definitely another aspect to consider, in addition to regular factors like weight, stability, and transportability.
What's the difference between prams & strollers?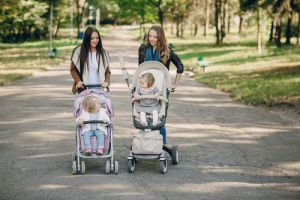 A 'pram' is generally designed for younger infants and is short for 'perambulator'. Meanwhile, 'strollers' are more basic in design and offer a convenient place for older infants to sit. Prams feature soft flat bottoms and large canopies that allow the baby to lie flat. Prams also tend to feature larger wheels and provide a much more 'complete' package, lending to higher prices.
Strollers, on the other hand, might be better for toddlers who want to see more of the real world, rather than just sleep. That's why strollers are usually the last step before kids start walking fully on their own. Strollers are also typically smaller and more portable, making it easier to store in cars, at home, or even while on-the-go.
Of course, you don't necessarily have to choose one type over the other as many brands come with 'hybrids' that can configure the seating to either a pram-style or stroller-style. One type isn't necessarily better than the other, but considering your child's age might end up making the decision a little clearer. Convertible units which allow you to switch from a pram into a stroller, and vice-versa, are the most popular among our survey respondents. Most people we surveyed bought a convertible model (43%), while the number of people who use a stroller (28%) or a pram (28%) remained similar for both sides.
Prams & strollers – more than just for carting kids around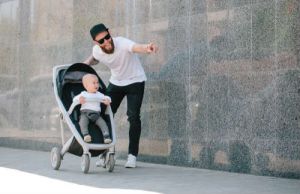 For some parents, prams and strollers are as much of a social statement as it is a place for your child to sit and nap. Our survey revealed a slight case of 'keeping up with the Joneses', with 12% of people admitting that they envy other parents who own a better pram or stroller. A similar number of parents also said they feel judged by others for what they use (9%). Here are a few reasons that might explain why:
Two in five (44%) think it's important to own a quality pram/stroller
One in ten (9%) wished they spent more on a better-quality pram/stroller
Almost one in five (17%) believe that brand name is important
Out of the parents surveyed, a third (34%) checked online reviews before buying, and a fifth (23%) asked their friends or family for advice.
About the author of this page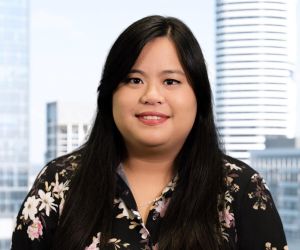 This report was written by Canstar Blue's home & lifestyle journalist, Tahnee-Jae Lopez-Vito. She's an expert on household appliances, grooming products and all things grocery and shopping. In addition to translating our expert research into consumer-friendly ratings reports, Tahnee spends her time helping consumers make better-informed purchase decisions on all manner of consumer goods and services, while highlighting the best deals and anything you need to be aware of.
Picture credits: Blazej Lyjak/Shutterstock.com, Dmitry Kalinovsky/Shutterstock.com, 4Max/Shutterstock.com, Oleggg/Shutterstock.com.