ALDI fans, mark Wednesday, July 6 in your calendars. It's the day the discount supermarket will be selling a snazzy pizza air fryer in its Special Buys. And that's not even the best part. Its $99.99 price tag is!
In fact, the ALDI 25L air fryer oven with pizza function is about $50 cheaper than a similar model which sold out for $149 in previous bi-weekly sales. Just like its predecessor, this air fryer was made by Stirling (a trademark brand of ALDI) and comes with 14 preset cooking functions including:
Chips
Wings
Chicken
Fish
Steak
Shrimp
Dehydrate
Bake
Biscuits
Pizza
Bread
Cake
Grill
Thaw
It also features an air fry basket, a 10-inch pizza stone, an eight-prong rotisserie set, a baking and crumb tray, and a wire rack.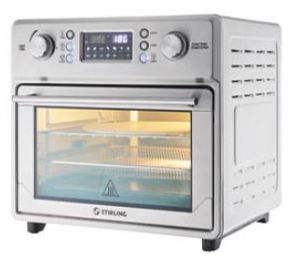 But that's not all friends. Did we also mention the snazzy Italian-style kitchen accessories on sale? Lets's start with this Bialetti stovetop espresso maker and cup set for $49.99. It's made from solid cast aluminium and can make six cups of coffee in one go with a 90ml cup capacity. It's available in red, aluminium, or green, and is suitable for use on gas, electric or ceramic cooktops.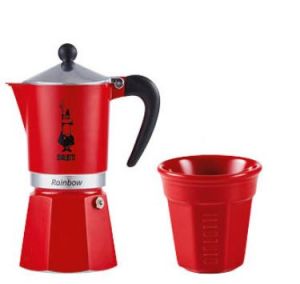 Included in Special Buys this week, is also this Crofton manual pasta maker for $24.99. It comes with interchangeable cutting plates and attachments for fettuccine, spaghetti, lasagne, and ribbon pasta. It also features a plastic pasta dryer and pasta roller. It comes in white, pastel blue, and red.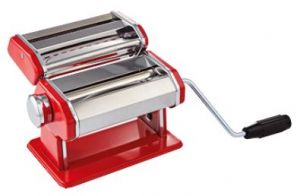 There's also this Alluflon 20cm pasta pot with a built-in straining lid and a three-layer non-stick coating for $24.99. It's suitable on all cooktops except induction. It comes in red, silver and black.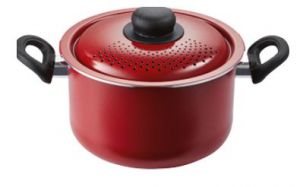 If you fancy yourself somewhat of a chef, Crofton professional-style frying pans will also be on sale from $19.99 for 20cm models and $24.99 for 28cm sizes. These are made with forged aluminium and are oven resistant up to 220°C, plus suitable for all kinds of cooking hobs, including induction.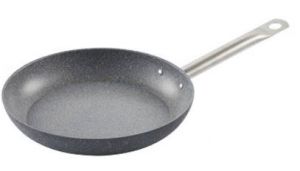 Special Buys are only available while stocks last. If you're looking to track down Special Buys before they sell out, check out ALDI's Special Buys Stock Checker on the website for stock availability in stores in your area.
Pictures: ALDI.