Fact Checked
Understanding recipes can be difficult, let alone knowing how each oven setting works on different appliances. It doesn't help that different brands also put their own 'innovative' spin on these universal functions, either. To help you make sense of all this, we've created a list of a few common oven settings and suggest a number of ways you can make the most out of your kitchen appliance.
Types of ovens
There are plenty of different ovens on the market and it can be confusing as to which one to choose. There are multiple  types of ovens: convection oven, conventional oven, a pyrolytic oven and a steam oven. Each of these kinds of oven can complete basic cooking function but do come with some added features. 
Convection oven:

has a fan and exhaust system which other ovens do not have.
Conventional oven:

has two heating elements that heat the air inside the oven. 
Steam oven:

uses hot steam to cook either with hot air or by itself.
Oven symbols and their meanings
Have you ever used an oven, looked at the symbols and dials and had no idea what any of them meant? We would argue you aren't alone. Ovens have a number of settings that create different cooking conditions within the oven depending on what it is you're making.
Grill setting on oven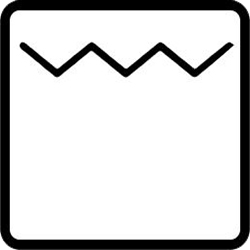 The oven grill icon typically features wavy lines and when double lines are shown, it indicates heat is spread over the whole grill portion of the oven. When the icon only shows one line, heat is usually directed towards the centre or another specific area of the grill. 
The oven grill setting with an icon that features double lines is suitable for cooking larger quantities of food and the single line setting is better for grilling smaller amounts of food. 
Fan-forced setting on oven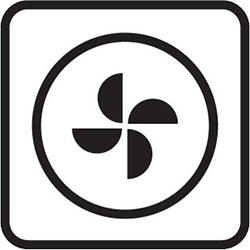 Fan-forced mode can help you achieve greater consistency throughout your cooking because the top and lower elements are not active. Instead, the setting turns on both the fan and a circular heating element in order to spread hot air throughout the oven. This apparently encourages the appliance to heat up quickly, while shortening cooking time and lowering energy consumption.
Oven fan cooking is suitable for preparing large family dinners such as roast lamb, beef, or other types of food which need to be tender and succulent on the inside, but well done on the outside.
Conventional setting on oven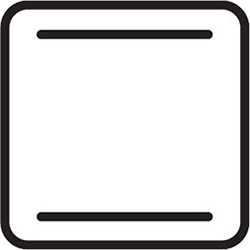 You might recognise this setting in recipes or on the back of a frozen meal as 'conventional', 'static' or 'traditional' heating − otherwise known as the option that isn't fan-forced. The lines featured on the symbol indicate where the heating element is available. So, an icon with only one line at the top (or bottom) only contains the top, or lower, heating element. 
This mode best caters to bakers because it doesn't utilise the oven fan, allowing the heat to naturally travel to the centre of the cavity. Conventional oven cooking is useful for cooking meatier meals such as casseroles or bread, as well as fatty meats like duck and goose.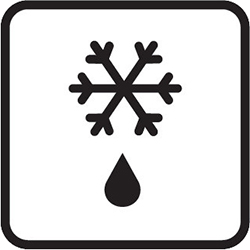 Defrost setting on oven
Switching on the defrost feature typically prompts the fan to distribute air throughout the cavity without using any heat. Electrolux claims air, without using any heat, speeds up defrosting times and best works with 'delicate frozen foods' such as scones or cakes with icing and can also be used to defrost fish and poultry.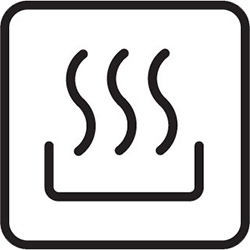 Warmer setting on oven
The warming function can be used to enjoy freshly made food later on without drying out your roast chicken or burning a batch of choc chip cookies. A modern take on traditional warming drawers, this feature can also heat up plates.
Which setting should I use to cook food?
Cooking should be something you can relax and enjoy doing, so understanding your oven and how it works can help take the stress out of cooking. Which temperature you should use for cooking or which setting is best will come down to the type of food you're making and the desired result you're after. If you're oven isn't up to scratch and you may be looking for a newer model, compare oven brands below to help get you started. 
Original Author: Tahnee-Jae Lopez-Vito