ALDI is bringing back British food week, with a selection of classic English snacks including McVitie's biscuits and Fry's chocolate cream hitting stores from Wednesday 8, 2022. It's the annual sale Poms in Australia look forward to each year!
The British Bites Special Buys range includes a whole array of treats usually only available overseas, or in specialty shops. It includes goodies like McVitie's Penguin biscuits, Taveners Liquorice Allsorts, Barratt Softies, a Fray Bentos Steak & Kidney Pie, Branston sauces, and more.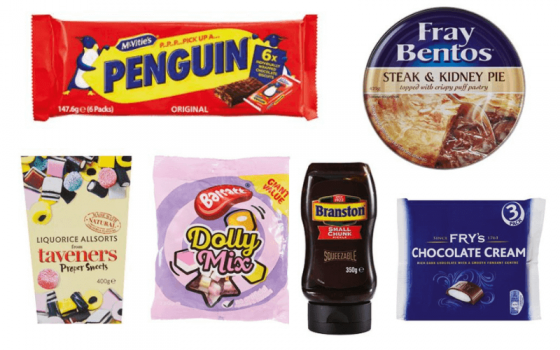 Perhaps most excitingly for Aussies, who are known to love a good chip (or should we say, crisp), is the range of limited-edition Smith's chips flavours.
Shoppers can choose from Worcestershire sauce, prawn cocktail, and cheese & pickle. If those don't sound too tasty, there are some more traditional thick-cut British Burts crisps on offer, in flavours like sea salt & malt vinegar, and mature cheddar and spring onion.
British ex-pats have already shared their excitement on social media, with many reminiscing about the foods from their childhood.
"All my favourite flavours growing up," one person said.
"This brings me right back to my childhood and I will buy it all," said another.
However, it seems British 'crisps' aren't everyone's cup of tea, with one person suggesting the flavours are "slightly concerning." It looks like shoppers will have to brave the chip aisle to find out for themselves.
Special Buys are only available while stocks last. If you're looking to track down Special Buys before they sell out, check out ALDI's Special Buys Stock Checker on the website for stock availability in stores in your area.