Fact Checked
Nerada dunks competition in black tea ratings for 2nd year
Is tea your guilt-tea pleasure? Whether you like it hot or iced, a nice cuppa is the 'go-to' refreshment in many households. So, it's no wonder that 45% of Australians who responded to our survey said they buy tea in their regular grocery shop to keep the cupboard stocked up. The good news is that there are many different varieties of black tea commercially available. Think English Breakfast, Earl Grey, Lady Grey, Darjeeling, Ceylon and the list goes on. This means that irrespective of the brands and price points, you'll always have plen-tea of black tea blends to choose from.
To find out which brand is brewing up best for Aussie tastebuds, Canstar Blue asked 1,080 consumers to 'spill the tea' by rating the black tea(s) they have purchased from a shop and enjoyed at home in the last three months. Respondents were asked to score their brand of choice on various factors, including taste, range variety, packaging design, value for money and overall satisfaction. Brands that received the minimum sample size (30 responses) are featured in our report. The idea is to give you an idea of which black teas are worth settling down with when you put your feet up for a quick cuppa!
Nerada steamed the competition for the second year running, rating best for overall satisfaction as well as for taste and value for money!
Best Black Tea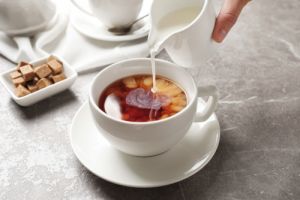 Here are the best black tea brands in Australia, as rated by consumers in Canstar Blue's latest review:
Nerada
Bushells
Dilmah
Twinings
Tetley
Lipton
Nerada was rated the hot favourite for black tea in Canstar Blue's latest ratings, with five-star reviews for taste, value for money, and overall satisfaction. Meanwhile, the remaining brands cooled down with a respectable four stars overall.
It's worth mentioning, however, that Twinings did also manage to achieve a sweet win when it came to variety, scoring five stars and for packaging design, alongside Bushells.
Read on to find more about the brands compared.
What is black tea?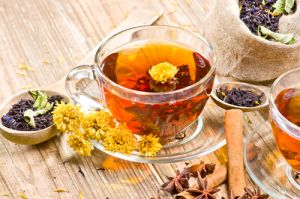 Black tea is perhaps the most popular of all tea varieties and is what classic favourites such as English Breakfast and Earl Grey fall under. Black tea is fully oxidised, and is most commonly produced in India. There are three types of black tea produced in India – Darjeeling, Assam and Nilgiri. Ceylon is another popular variety and comes from Sri Lanka. Even within this category, there are many sub-categories – ones even the biggest tea enthusiasts wouldn't know about. For a classic cuppa out on the deck, you can't go wrong with black tea.
Black Tea Compared
Nerada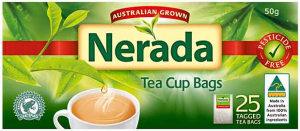 Proudly grown in Far North Queensland, Nerada's selection of black teas is described as 'Australia's freshest, finest and most sustainable'. The organic range includes loose-leaf and tea bag versions of Aussie favourites such as Earl Grey, Royal Devonshire, English Breakfast, and the brand's plantation blend. A tea from the Nerada range can cost between $2.50 for the standard Nerada Tea Bags, which come in a 50-pack, and can reach up to $5.30 for a 200-pack of Nerada Cup or Pot Tea Bags. Nerada also offers Pure Organic Tea for $7.90.
Nerada achieved five-star reviews for taste, value for money and overall satisfaction. It also got four stars for packaging design and three stars for range variety.
Bushells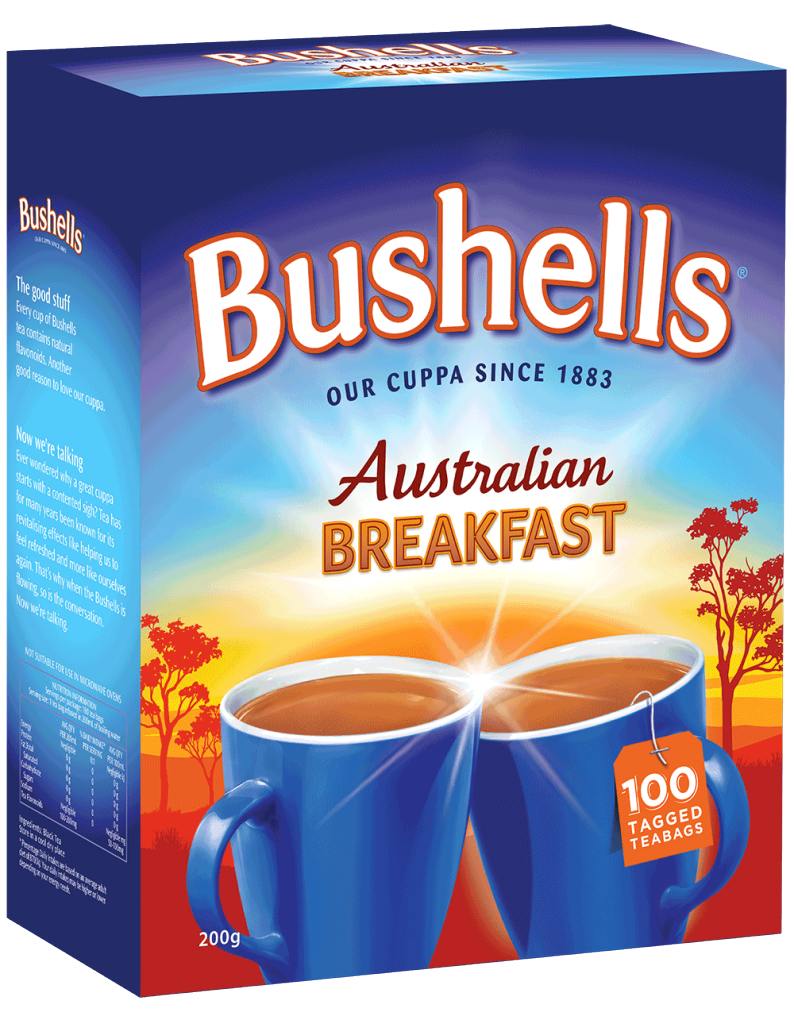 Serving a range 'blended for Australian tastes', Bushells creates a line of full-flavoured and rich cuppas which you can enjoy from dawn to dusk. Both the Bushells Australian Breakfast and Bushells Evening Decaffeinated blends come in packs of 100, while the Bushells Extra Strong tea is additionally sold in 250g loose-leaf tea packs. Otherwise, you can get the classics Bushells Blue Label in either 50 or 100 tea bag packs, or 250g loose-leaf tea packs. Prices for Bushells tea are on the more affordable side compared to some brands, with products costing between $2.70 and $5.25.
Bushells received five stars for packaging design and four stars everywhere else, including for overall satisfaction
Dilmah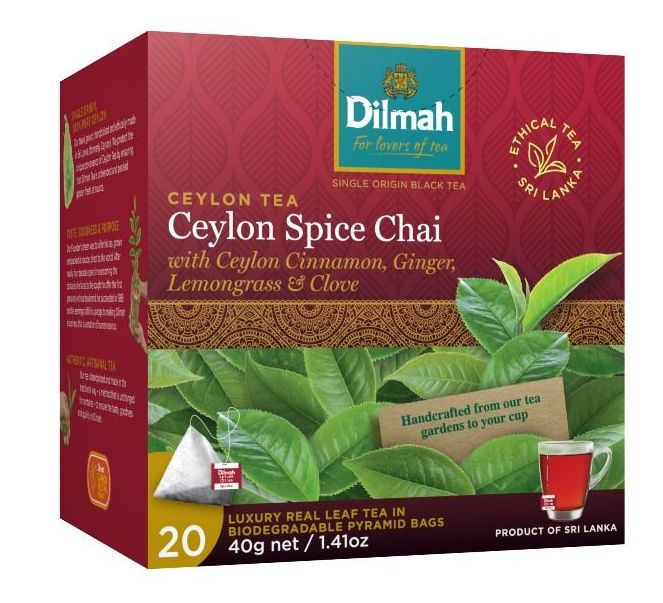 Dilmah has a few varieties of tasty teas, including its Dilmah Gourmet Tea Selection, Vivid Selection by Dilmah, Dilmah Ceylon Green tea, Dilmah Infusions, Dilmah Real Tea Cordial and Dilmah Exceptional Tea Selection. When it comes to black tea, the brand offers blends like Ceylon and Earl Grey. Prices start from $2.65 for loose-leaf tea, and can reach up to $5.90 for a pack of 200 tea bags.
Dilmah scored a solid four stars across the board, including for taste, value for money and overall satisfaction.
Twinings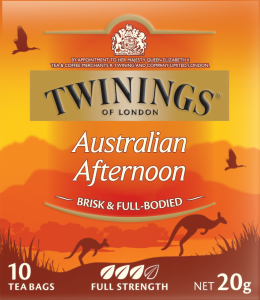 Twinings offers a variety of tea and herbal blends, plus chilled alternatives found in the In'fuse range which lets you add cold water for a refreshing drink on the go. The brand also carries a line of Australian certified organic and Fairtrade teas in its Asha collection. When it comes to black tea, the blends available include English Breakfast (regular, extra strong, and decaf), Australian Afternoon, Ceylon, Chai, Darjeeling, Earl Grey, Irish Breakfast, Lady Grey, Lemon, Morning Tea, Russian Caravan and Traditional Afternoon. The pack sizes vary between 40, 50, 80 and 100 tea bags. Its prices range between $2.90 for a 10-pack and $11.20 for an 80 or 100-pack.
Twinings received five stars for variety and packaging design, before landing on four stars for taste and overall satisfaction. It got three stars for value for money.
Tetley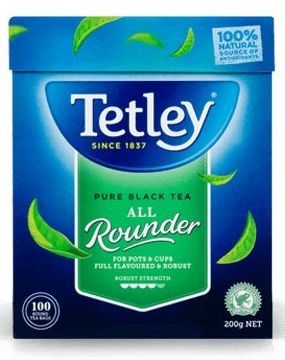 Tetley serves a variety of caffeinated and decaffeinated options for 'thirst-tea' Aussies, including several types of black tea. The brand also provides a wide selection of green tea, fruits and herbal tea, Chai latte and cold infusions. Prices for Tetley's black tea can range from $2.50 for a 100-pack of pure black tea to as much as $7.50 for a 200-pack.
Tetley achieved four stars in most categories, including taste, value for money and overall satisfaction. It got three stars everywhere else.
Lipton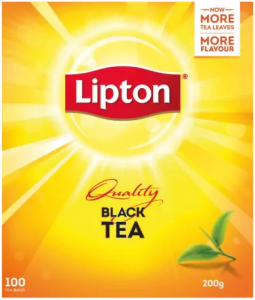 Lipton sells a range of hot teas and iced teas in a wide variety of flavours and tea types, including black, green, herbal, matcha, decaffeinated and diet. Its iced tea selection comes in 500ml or 1.5L bottles, while hot tea is available in 25, 50, or 100 tea bag packs. Its vanilla Chai latte line alternatively comes with eight or 16 sachets. Prices start from just over $2 for a 25-pack and reach up to $7.50 for a 200-pack. If you prefer loose-leaf tea, the Lipton Quality Tips Loose Leaf Tea is sold for less than $5 for a 250g box.
Lipton scored four stars for taste, value for money and overall satisfaction. It got three stars for variety and packaging design.
Other tea brands
The tea brands we mentioned above aren't the only options worth sipping. Here are a few more 'beau-teas' you might want to bag on your next shop.
Madura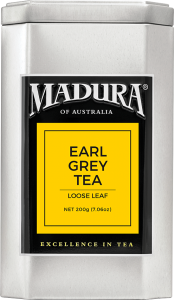 Madura, a word that translates to 'paradise' in Tamil, was established in 1978 when two third-generation tea planters created what is claimed to be Australia's only tropical plantation. Since then, the brand developed a wide selection of black tea, green tea, Chai tea, organic tea and its own range of Herbal Infusions.
Madura's black tea blends include English Breakfast, Earl Grey, Pure Assam and the brand's premium blend. These are available in loose-leaf, silk infuser, or tea bag varieties. Prices start from $4.55 for a pack of 50 tea bags and can take you back $8.40 for a pack of 100 tea bags.
Coles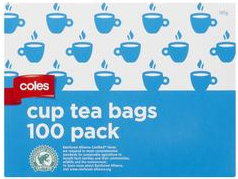 For a budget-friendly cuppa, the Coles supermarket brand is one way to go. Its blends include English Breakfast, Earl Grey and pure black tea. The products are sold in packs of either 50 or 100 tea bags, which generally cost around the $2 mark. There's also the option of tagless tea bags.
ALDI Diplomat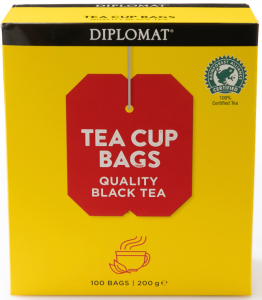 While ALDI may be well-known for its Special Buys, another popular range is its ALDI 'Diplomat' tea selection. Available in tea bag and tea round varieties, you can find classic favourites such as English Breakfast black tea. ALDI's Diplomat range is claimed to be certified sustainable.
Which black tea should I buy?
While all teas come from the same plant (Camellia sinensis), taste will vary between blends. Black tea is bolder and more malty in flavour than white, green or yellow tea. Taste, aroma and colour will vary depending on the black tea variety, where and how the tea was cultivated and produced; as well as other factors like the year and season of harvest.
So, ultimately your choice will come down to personal preference. You may have to try different blends to find the one that best tickles your tastebuds. Here are some popular black tea varieties and some lesser-known ones you can try:
English Breakfast
Irish Breakfast
Earl Grey
Lady Grey
Assam
Ceylon
Darjeeling
Dianhong cha
Keemun
Kenyan
Lapsang Souchong
Yunnan
We wouldn't normally encourage consumers to spend more than they have to, but when it comes to black tea, you'll probably consider trying various brands and blends money well spent!
About the author of this page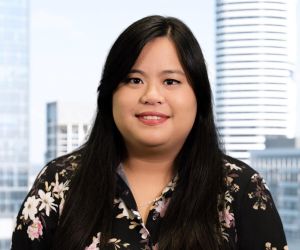 This report was written by Canstar Blue's home & lifestyle journalist, Tahnee-Jae Lopez-Vito. She's an expert on household appliances, grooming products and all things grocery and shopping. In addition to translating our expert research into consumer-friendly ratings reports, Tahnee spends her time helping consumers make better-informed purchase decisions on all manner of consumer goods and services, while highlighting the best deals and anything you need to be aware of.
Online Grocery Shopping Reviews
Picture credits: Africa Studio/Shutterstock.com, Nik Merkulov/Shutterstock.com.